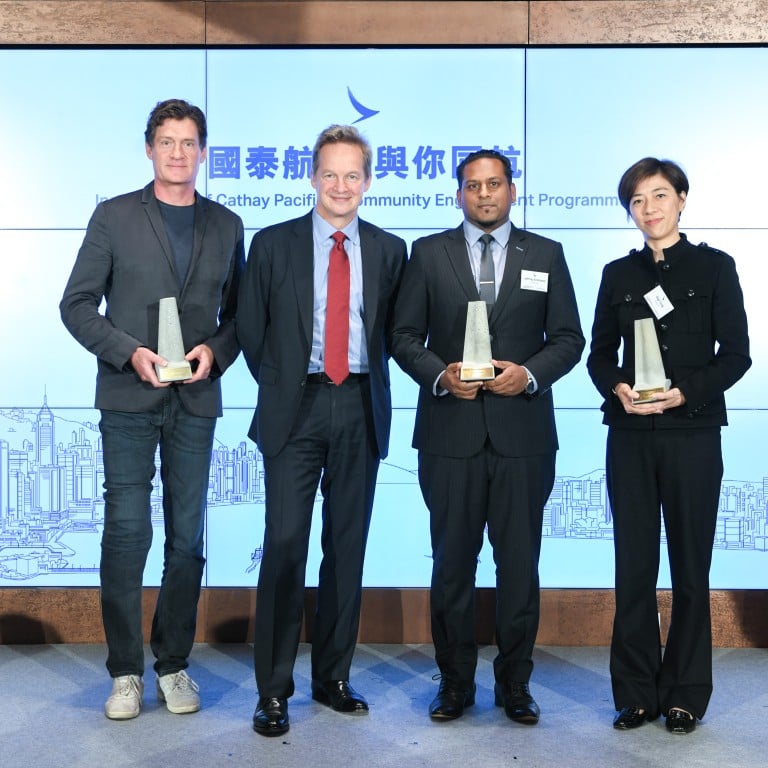 Cathay Pacific reinvigorates community engagement to create and proliferate more value to society
By leveraging its global platform for fostering connections among people, Hong Kong's home airline Cathay Pacific has further deepened its social commitment with the launch of two new community engagement initiatives: "Cathay ChangeMakers" and "World As One".
Paid Post:
Cathay Pacific Airways
[Sponsored Article]
Cathay Pacific has recently unveiled its renewed community engagement strategy with the sharpened focus on youth development, diversity and inclusion, environmental protection and global cultural exchange. At a launch event earlier, the airline revealed two unique programmes – Cathay ChangeMakers and World As one, developed in collaboration with SVHK which herald its reinvigorated efforts in making a difference to the community in collaboration with expert partners.
At the launch of the initiatives, Cathay Pacific Chief Executive Officer Rupert Hogg said: "Just like how we have been changing the way we do our business, it is important for us to work in new ways to address social challenges. Society is facing increasingly complex issues and no single party can solve them alone. Our revitalised approach to community engagement embraces both social innovations and shared value creation."
The inaugural "Cathay ChangeMakers" initiative seeks to recognise and raise public awareness of the contributions by Hong Kong people that have brought about positive changes in the society. Through this initiative, Cathay Pacific is committed to supporting the ChangeMakers by showcasing and promoting their impactful causes to a wide audience across various platforms, including its passengers, employees and business partners from around the world.
Three Cathay ChangeMakers each received a specially designed trophy from Mr Hogg. They are: Gigi Tung, founder of food rescue and assistance programme Food Angel; Jeffrey Andrews, a registered social worker dedicated to promoting ethic minority rights and helping refugees; and Craig Leeson, director of the award-winning documentary "A Plastic Ocean".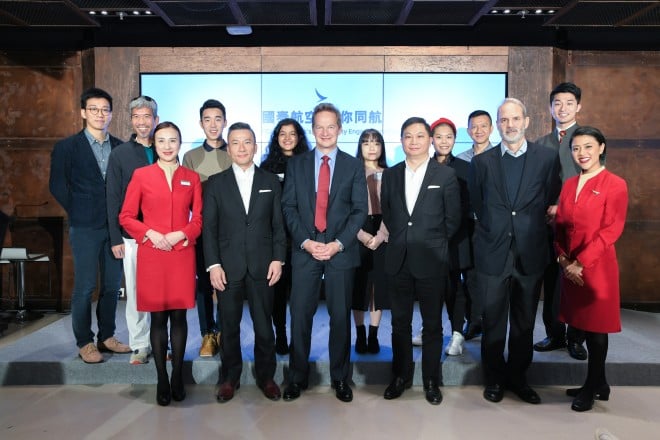 Food Angel currently collects and transforms around 5 tons of surplus food into 9,000 hot meals for those in need daily. Since 2013, Cathay Pacific has been working with Food Angel to turn unserved meals from its operation into nutritious dishes for thousands in impoverished neighbourhoods. Food Angel also highlights the importance of reducing food waste at source and inspiring the younger generation to cherish food and care for those in need. Ms Tung believed the platform provided through Cathay ChangeMaker initiative would help Food Angel amplify its positive impact further. "The award will definitely help enhance public awareness of Food Angel. Over time small changes will be transformed into big positive impact on the society," she added.
Another awardee Mr Andrews is a high-profile social worker at the Christian Action Centre for Refugees – Humanitarian Services (HK) Department. He was invited to speak on the issues of segregated schools at the United Nations Committee on Economic, Social and Cultural Rights in Geneva in 2014. He was lauded in The Secretary for Home Affairs' Commendation Scheme in recognition of his contribution to enhancing social harmony and integration. "I'm grateful that through "Cathay ChangeMakers" and "World As One", Cathay Pacific highlights the ethnic minority issues in Hong Kong. The airline makes an effort in getting the locals to understand the struggle that ethnic minority people face in Hong Kong. It encourages interaction and exchanges [among people of different ethnic backgrounds]," Mr Andrews said. "The award is a great encouragement for me and my clients will be happy … In the corporate sector, Cathay Pacific has been at the forefront of promoting inclusion and diversity and providing opportunities for the ethnic minority. For example, Cathay Pacific asked me for referrals for the "World As One" and "I Can Fly" initiatives."
Mr Leeson is an award-winning filmmaker, television presenter, news correspondent and entrepreneur. He's the chief global evangelist for the Plastic Ocean Foundation, a charity dedicated to ending the consumption of single-use plastic items within one generation. Cathay Pacific worked with Mr Leeson in reviewing and subsequently reducing its single-use plastic footprint in the past 10 years. The powerful documentary "A Plastic Ocean" was ranked No.1 documentary on iTunes in the US, Canada and Britain and is featured in Cathay Pacific's in-flight entertainment centre. "Cathay Pacific helped our foundation with the shooting of the documentary. It flew us to the various places featured in the film," Mr Leeson said. "The ChangeMaker award will help us heighten awareness of marine plastic pollution further. It can help us bring the campaign to the next level in which the consumers will make smart choices so that companies will have to take notice of the issues. Consumers have to lead. When consumers speak out and specify their preferred products with sustainable components and an environmental back story, then we will become part of the solution."            
 "World As One"
Through its "World As One" initiative, formulated with registered non-profit organisation VolTra, Cathay Pacific provides young people from diverse backgrounds with an unconventional travel experience that incorporates volunteer work, exchanges with local organisations and facilitated heart-to-heart sharing sessions. The goal is to help the participants broaden their understanding of the needs of society, analyse issues and challenges from different perspectives, and cultivate empathy in their outlook on life.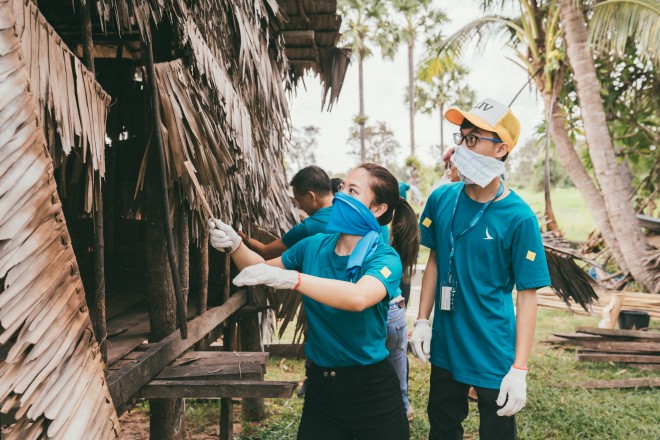 In the inaugural "World As One", 15 local youngsters, including reformed drug addicts, ethnic minority youths, and individuals who had never been on air travel before, together with representatives from various NGOs, went on a five-day trip to Siem Reap, Cambodia. The participants, who included popular Hong Kong singer-songwriter Eman Lam, helped impoverished households in rural areas build new houses and accompanied underprivileged kids on their first visit to local heritage sites. They also met with representatives from local NGOs and social enterprises.
The trip let travel YouTuber Auman Yick explore first-hand the challenges facing disadvantaged community in developing countries. "I was saddened to learn that several teenagers we met had to drop out of school because their families could not afford it any longer," Mr Yick recalled. "Later in the trip, we met a non-profit acrobatic troupe established by a Frenchmen who trains street kids. We are heartened to see that these kids can acquire a skill to earn a living in the future."
Executive director of VolTra Bird Tang, who facilitated the sharing sessions, said the trip was an eye-opening experience. "It is unique because it mixed participants from different backgrounds. Through the interaction and the sharing sessions, I could observe the dynamics and see how they viewed issues from different perspectives," Mr Tang said. "The trip has inspired me to design VolTra programmes catering to the needs of more mature travellers."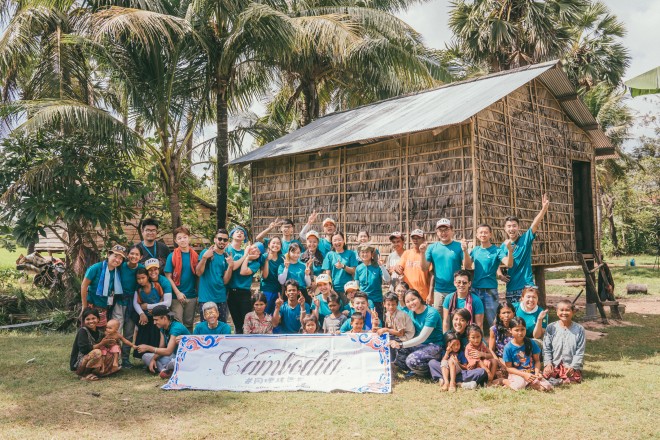 Echoing Mr Tang's sentiment, Cathay Pacific flight attendant Samantha Cheung, said the participants were able to gain an in-depth understanding of the challenges faced by people at grassroots level in developing countries. "I was particularly impressed with the heart-to-heart sharing sessions. It's like the sincere chats among close friends."
Cathay Pacific will provide continuous support to the two initiatives. To enhance the impact of "Cathay ChangeMakers", the airline will promote it and appeal for donations among its Marco Polo members and on its frequent flyer platform starting from Chinese New Year. "This is the start of our new approach to community engagement," Mr Hogg concluded. "By collaborating with partners across different sectors, we can leverage what we do as an airline – by connecting people and places, our business and NGO partners – to bring about benefit to society."