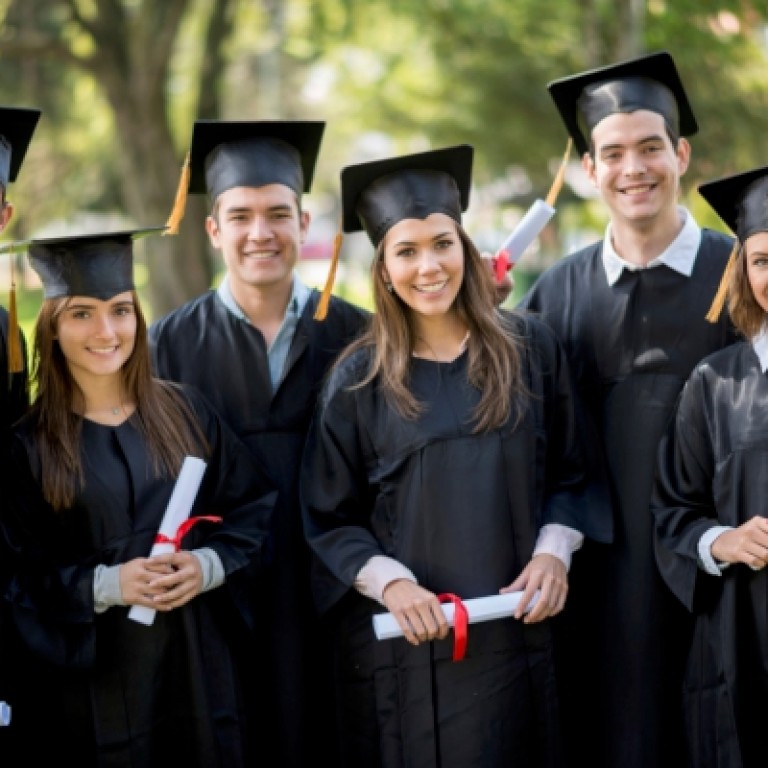 UWL brings career-focused music and law courses to Hong Kong
In Partnership With
SCMP Education
[Sponsored article]
The University of West London (UWL), which was voted the "best university in London for student satisfaction" in the 2016 National Student Survey, is expanding its programmes in Hong Kong through a partnership arrangement with Hong Kong Nang Yan College of Higher Education.
Andrea Moran, UWL's head of marketing and communications, says the International Business and Commercial Law (LLM) and Masters of Music (MMus) Performance offered through Nang Yan College bring more high-quality, career-focused educational courses to Hong Kong.
"UWL's partnership with a highly respected and established education provider such as Nang Yan College is part of our development plan in the region. It is the perfect base from which to develop and expand further into China and the  East Asia," Moran says. "UWL is bringing a global brand to a global city for a global community."
UWL is drawing on its 150-year heritage of teaching and professional education to offer expertise and knowledge to Hong Kong through the delivery of high quality, career-focused degree programmes. UWL courses, which include healthcare and tourism programmes, received 100 per cent overall satisfaction from students in the 2016 National Student Survey.
The LLM International Business and Commercial Law (LLM) is offered with a flexible timetable to suit Hong Kong's working professionals. Classes mainly take place in the evenings and at weekends, says Philip Ells, UWL head of School, School of Law and Criminology. Ells says the LLM is designed for qualified students seeking to acquire knowledge and expertise that will enable them to work as legal experts in the world of multinational corporations.
 Applicants should hold a bachelor's degree with a minimum of 20 per cent law content, with a second class honours, or equivalent such as BA (Hons) in business studies, or a BA (Hons) in criminology. Alternatively, applicants with a minimum of two years legal or relevant experience in banking, commerce, business of finance (regulation in the financial sector or negotiating contracts), will be considered subject to an interview. The degree and the subjects studied are the same as the degree awarded by UWL in the UK and other countries.
Ells says the LLM programme is suited to those looking for a career with international corporations, investment banks, accounting firms, international law firms, international consultants, international fund management, employment agencies, and human resources. "The aim of the course is to produce students who have employment prospects within a wide range of international organisations and multinational corporations," Ells says.
Students will acquire the necessary knowledge and understanding of the legal regulations of international and national business and finance. Ells says a key aspect of globalisation is the need to understand legal, regulatory, business, and compliance practices across all commercial sectors.
"The LLM will increase students' ability to interact with a wide variety of commerce, whether as legal advisors engaged in contract negotiations, or in business engaged in supply and distribution," Ells says. The focus is on the practical application of legal principles, as in the module on international commercial arbitration and mediation. "Students have an opportunity to understand the principles of dispute resolution, and to engage in a case study designed to replicate the complexity and uncertainty of commercial life," says Ells.
The programme is delivered by UWL faculty members who fly in from London, along with experienced local practicing legal professionals. "Given the nature of the LLM programme, we engage practicing lawyers as tutors so that students can gain from their experience in the actual workplace and courtroom," says Ells. To support LLM students, Nang Yan College provides teaching premises, and offers administrative support to teachers and students. For example, students are issued with student cards and UWL and Nang Yan College email accounts, and have access to Nang Yan College's physical library and e-library. Students can also participate in extra-curricular activities organised by Nang Yan College.
The MMus Performance offered through Nang Yan College is the ideal opportunity for musicians and music teachers to gain the higher-level degree necessary to move forward in their careers, says David Osbon, UWL professor of creative arts at the London College of Music. The UWL course builds on the strong regional presence of the London College of Music, which is one of its specialist colleges. "Graduates will leave the course with musical insight and transferable skills, including being able to evaluate situations, engage in professional dialogue, and the ability to work effectively with others," Osbon says.
The London College of Music has a heritage of 130 years, and offers a unique combination of university and conservatoire education designed to suit the 21st-century musician. For instance, Osbon says the college offers students the unique opportunity to take diploma exams as part of their course. "This internationally recognised qualification opens up career pathways, including performing as a professional musician," says Osbon. Candidates who are selected for interview and audition are required to hold an appropriate undergraduate qualification such as a BA (Hons) in Music (with Performance) or a BMus (Hons) in Performance, with 2:1 or above. International students need to meet the IELTS English language requirement at 6.5 or above.
The UWL and Nang Yan College partnership also offers masters (MA) programmes in tourism and healthcare. An MA Luxury Design Innovation and Brand Management programme designed to enable participants to apply contemporary management and design thinking to management theory is also available.