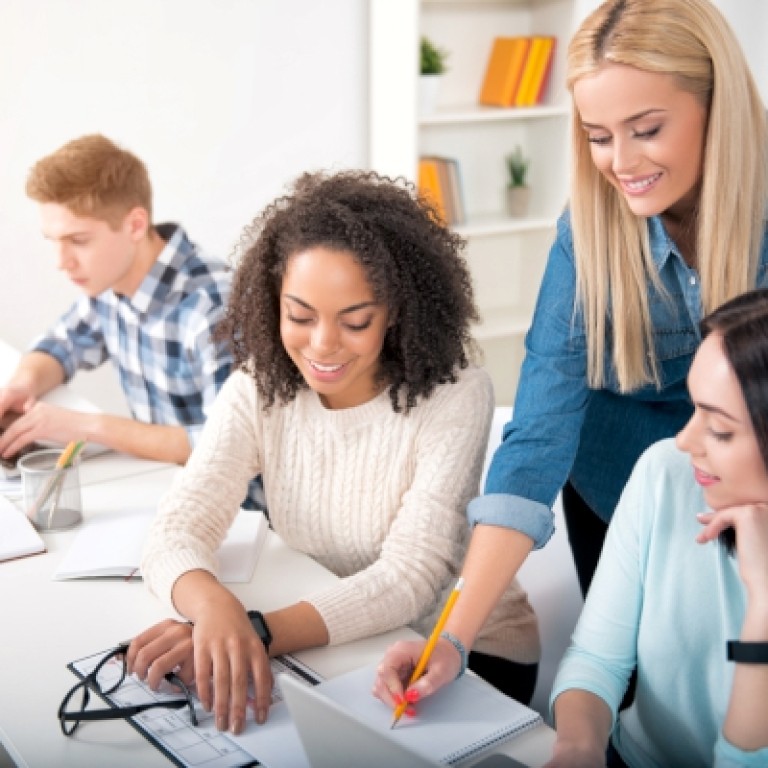 Winter test prep strategies for IBDP and I/GCSE
In Partnership With
SCMP Education
[Sponsored article]
Making the most of the winter break
For many schools, winter break begins in mid-December and the holidays come with a sigh of relief for students of all ages. While enjoying the Christmas and New Year festivities, there are a few things that students can do to make sure they start the next school term with confidence.
Without the stress of quizzes, homework, and final exams, the holidays are the perfect chance to set aside some quiet time to schedule a tutoring lesson, work on practice sets, or tackle any problem areas. Winter intensive courses allow students to focus on a particular subject and resolve any weaknesses under the guidance of a specialist teacher. Just having a couple of intensive lessons can make all the difference.
How can you tackle the IB?
The IB Diploma Programme (IBDP) is a rigorous programme to be completed in Year 12 to 13 (Grade 11 to 12). In these two years, students are required to study 6 subjects across different subject groups, in addition to completing three core components.
Here's a brief idea of what the two years of IB study is like. In Year 12, students should begin exploring topic areas for their Extended Essay. Students are expected to conduct independent research and complete a 4,000-word research paper that addresses an issue of global significance. Equally important is preparing for Theory of Knowledge and internal assessments. There are two parts to the Theory of Knowledge assessment: an essay, which is graded by external examiners, and a presentation, which is assessed by one's teachers.
In most schools, final mock exams are held in April and May. It is important that students work hard to achieve good predicted grades. The predicted grade is a prediction of the grade the student is expected to achieve in the subject, and it is a factor that universities take into account when considering a candidate's application. Oxbridge, the Ivy League, and top-tier universities require a higher predicted grade. With such a demanding schedule, students will most benefit from intensive courses that offer structured lectures and review sessions during the holidays.
By Year 13, most schools will be finishing teaching all remaining topics. Sometimes, there may not be sufficient time for teachers to go through each topic once again with students in school. During the winter holidays, students can enroll in intensive courses to strengthen particular subjects and areas through mock paper practice. Intensive courses combine expert teachers with extensive preparatory materials, including mock exam papers and exercises. These courses are designed to familiarise students with test content while developing appropriate test-taking strategies.
The I/GCSE reforms
Schools following the UK curriculum are introducing new I/GCSEs in English language, English literature and Mathematics. There will be new, more demanding content, and higher-level questions are expected in the first examination in May/June 2018. Further redevelopment, including Science subjects and Economics, will see new syllabuses introduced over the next two years, with more topics to be covered in the 2019 examination.
With the reform comes a new grading system. Candidates will be ranked on a scale of 9 to 1, with 9 being the top grade. This will allow greater differentiation between students compared with the old A* – G system. Educators believe that the new curriculum will be much more challenging, and fewer grade 9s will be awarded than A*s. Grade 9 represents a higher level of attainment than the current A* grade.
There is an addition of international content, including further international content topics and the use of local contexts where possible. The new curriculum will be more exam-focused and with a reduction in coursework, the exams taken at the end of Year 11 will have a much higher weighting in the student's overall assessment.
Intensive courses are an ideal opportunity for students to become familiar with the new assessment. Students will revise important topics, improve exam techniques, develop test-taking strategies and learn to tackle the specific kind of questions commonly found in the exam. Ultimately, students will maximise their chance of achieving a higher score.
Your education solution – NTK's seminar on IB & I/GCSE
As a leader in IB education in Asia, NTK strives to offer guidance and solutions for overseas students and those following an international curriculum.
Don't miss the chance to join NTK's two upcoming seminars on the IBDP and I/GCSE. Click
here
to learn more.
NTK's winter intensive courses comprise intensive lectures, assorted revision notes and materials prepared based on the analysis of past papers and examiner reports. Students will be given take-home assignments for performance evaluation. Click here to learn more about NTK's regular courses and intensive camps. Also check out NTK's collection of IB and I/GCSE study guides
here
.