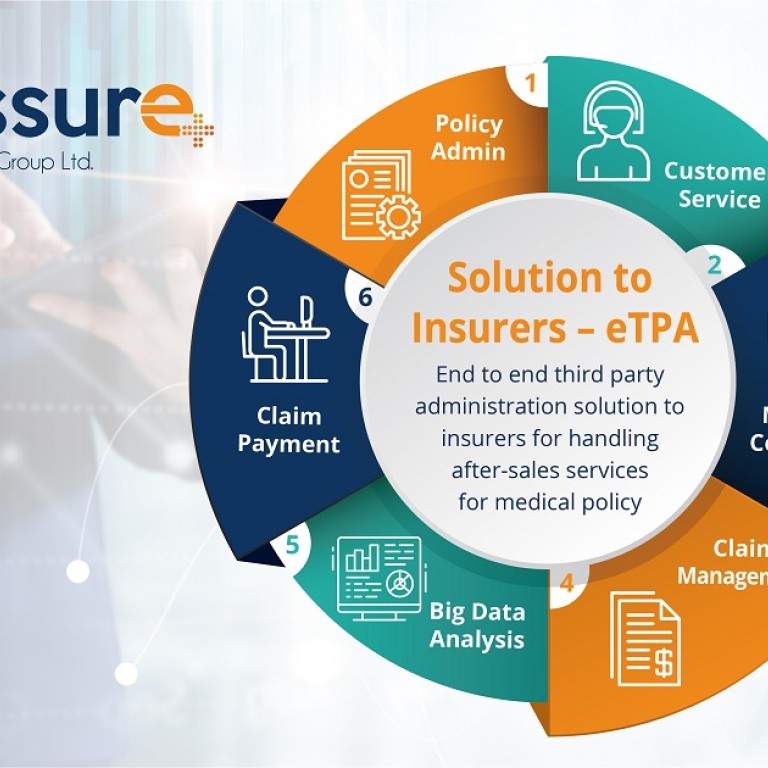 Major upgrades in healthcare and insurance market enabled by tech-based third party administrator (TPA)
Faster claims processing for insurers, medical services providers, corporations and policy-holders can be achieved by an eTPA using artificial intelligence (AI) and big data.
The eTPA platform opens up possibilities for a widened scope of services, including mobile medical concierge and flexible employee benefits.
 
[Sponsored Article]
The business world has had to contend with the new normal created by the Covid-19 pandemic, which includes the call to strengthen the ability to work from home and avoid physical contact. Reducing paperwork for industries such as healthcare insurance is now more urgent than ever.
A third-party administrator (TPA) is an independent organisation that processes insurance claims and manages after-sales services for insurance companies. TPAs also act as the middleman between insurers and the panel of medical services providers (MSPs), bridging the gap between the two parties with technical knowledge of both fields and resolving issues for different stakeholders as an independent party.
"The general public may not be familiar with TPAs, but they have been in business in Hong Kong for over 100 years, working behind the scenes to manage the complex processes that underpin the healthcare insurance industry," explained Parry Ma, Chief Executive Officer of Assure Group Ltd.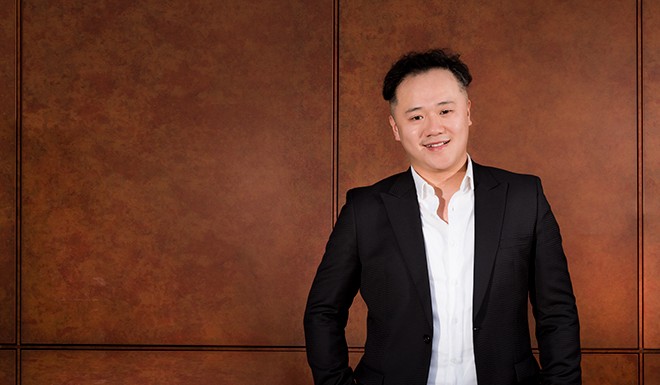 Reducing human error and paperwork to expedite medical claims
Traditionally, the work of TPAs revolves around tedious paperwork that is prone to human error. This is why medical claims could take months to process due to multiple data entries, and back and forth checks with MSPs, insurers and policyholders.  
The latest developments in technology have enabled the emergence of eTPAs. Assure Group, which positions itself as an eTPA, has launched an integrated system and mobile platform that can streamline communication and data flow by having insurers, MSPs, and policyholders to submit or process claims on an integrated platform, while using AI for claim adjudication and risk management.
Ma explained: "Through AI automation and system integration, Assure's eTPA system can reduce 70% of the traditional processing time and cost. Leveraging machine learning and big data analysis, the system can provide more accurate and insightful analytics for insurers to improve plan design and policy management, to benefit all stakeholders in the ecosystem."
"Furthermore, insurance policies can change everyday due to market demands so the backend is always playing catch-up. This is why it can take a long time to ascertain whether a certain claim is valid or not. Now with AI that process is much streamlined and more efficient," he added.

Using Assure's platform, which includes the Clinic Management System (CMS), MSPs can capture accurate medical and claim information in one step, manage claims and payments automatically without paperwork. 
"By minimising paperwork at doctors' clinics, we free them up to see more patients while expediting reimbursements to the clinics," said Ma.
With direct data capture, integration, and automation, Assure's eTPA platform can process claims accurately and thus reduce the operational cost for clinics. MSPs, rather than waiting three to six months, now receive their reimbursement in less than 15 days, which can greatly benefit MSPs' operations.  
A professional medical concierge at your fingertips
While it is customary for TPAs to handle customer enquiries from policyholders, Assure's platform takes it a step further by acting as a mobile medical concierge that provides professional advice and case management support, so policyholders can have easy access to knowledgeable professionals.
Ideally, patients should seek referral from a general practitioner before visiting a specialist. But since it is common in Hong Kong for patients to go to specialists directly, the medical concierge bridges the knowledge gap by offering professional guidance, directing patients to the nearest and most suitable specialist to receive timely and appropriate treatment, while also eliminating unnecessary medical cost for insurers and ensuring that doctors can use their expertise to care for patients who need it most.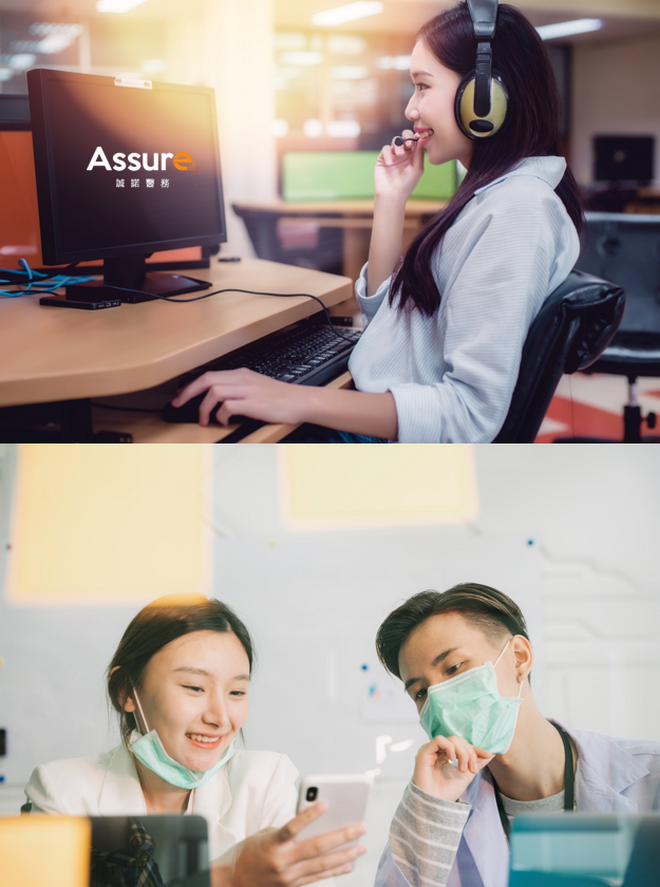 Flexible employee benefits
With Covid-19 causing a seismic change to lifestyle, there is increasingly need for wellness management as preventative care. Making use of health checks for early detection, nutritional supplements, physiotherapies, optometric services, TCM, fitness and stress management related activities in protecting and guaranteeing the well-being of mind and body and freedom from sickness has become the major trend and primary means of "health" worldwide. However, in Hong Kong, employee benefits are still mostly linked to medical insurance. Now, leveraging automation and a self-service integrated mobile app, Assure can help insurance companies and corporates to manage their employee benefits, thus bringing flexible benefits to companies and employees by enabling employees to choose their own benefits from a basket of choices, while all processes are streamlined to minimise administrative work for human resources departments.  
Ma explained: "Many companies allocate a budget to each staff member as employee benefits. With Assure's platform, employees can now create their own plans combining medical insurance, health checks and wellness such as yoga classes and gym membership. The flexibility allows them to keep the staff healthy and happy."
Upgrading the medical service value chain 
"These are exciting possibilities enabled by the latest developments in AI and big data analysis. Hong Kong's medical service is world-class but from an operational point of view, we are lagging behind the world. Assure wants to contribute to improving Hong Kong's healthcare system digitally by upgrading the value chain," said Ma.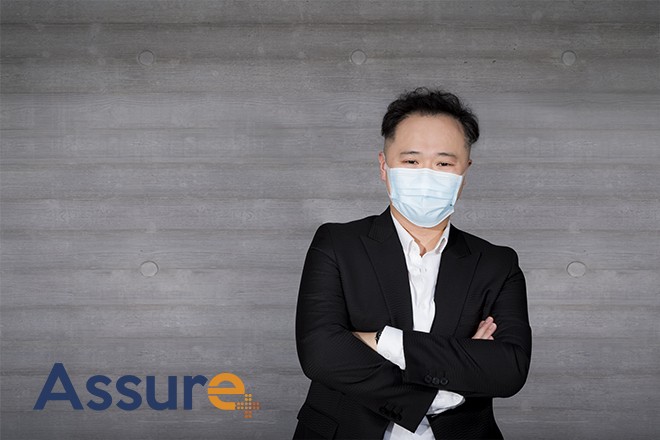 "We see the potential in expanding our services to the Greater Bay Area and Southeast Asia because of increased mobility of people working, traveling and studying in the region due to economic integration and geographic proximity, as well as similar healthcare services in some parts of Asia."

This content has been created under the direction of an advertiser. It contains no editorial input or review from the South China Morning Post (SCMP), nor does it reflect the position of, or the editorial standards used by, the SCMP. The advertiser has paid for and approved the content.