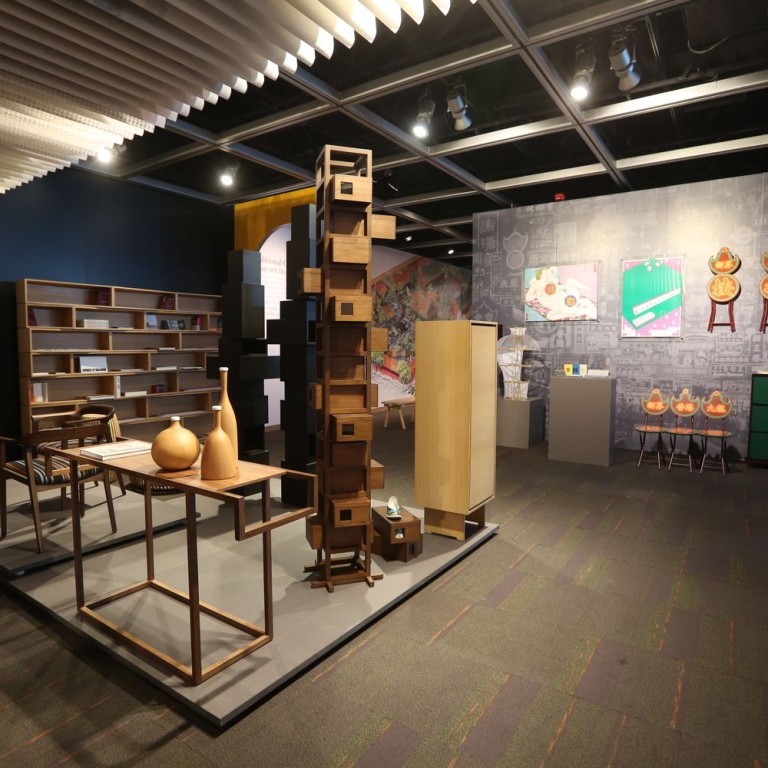 A design exhibition celebrating Hong Kong creativity and ingenuity
In Partnership With
Information Services Department
[Sponsored Article]
Modern societies breathe creativity. As one of the freest economies in the world with a unique history and location, Hong Kong is the perfect place for creativity to thrive – a place where east meets west, with a multi-national and multi-lingual population. As the Hong Kong Special Administrative Region (HKSAR) enters its third decade, now is an opportune time to show the city's creative prowess at home and abroad.
Part of the HKSAR's 20th anniversary celebrations, "Confluence • 20+ Creative Ecologies of Hong Kong" is a multidisciplinary exhibition that offers an eclectic perspective on Hong Kong's creative scene. It kicked off at the internationally celebrated Milan Design Week in April. The Hong Kong Edition is now on show at Hong Kong City Hall, featuring 20 collaborative and design research projects.
The Milan exhibition attracted over 95,000 visitors, and has been nominated for the Milan Design Award.
Secretary for Commerce and Economic Development Greg So welcomed the exhibition back home at the launch ceremony on June 5.
"As the title denotes, Confluence • 20+ is the coming together of different design disciplines, from furniture to lighting, from fashion to accessories. It is a showcase of the diversity and vibrancy of the Hong Kong design community, where crossover projects have given rise to some very unique ideas that will bring new collaborative opportunities," he said.
Showcasing a wealth of collaborative works, Confluence • 20+ sets the stage for creative collisions, featuring true innovators who draw upon resources and inspirations from Hong Kong and beyond to shine light on a better and sustainable future.
New modes of urban living
From Dubai to India, award winning architect James Law has created futuristic buildings incorporating cutting edge technology. For Confluence • 20+, he has envisaged "Alpod", a prefabricated unit that realises the emerging concept of mobile homes.
Made from highly adaptable aluminium, the manufacturing cost of each Alpod is a fraction of the cost of a usual home unit, making housing affordable. More importantly, it provides more freedom to individuals as well as city planners. Alpods are portable, so can be easily moved to another location in a city, or another city, or another country.
As Law explains: "Not only can Alpods be grouped together to become a building, these Alpod towers can be changed and upgraded, like you can upgrade your smart phone. You can configure towers with multiple functionalities, such as home, office, clinic, gallery etc. The same strategy can be extended to the planning of a city. It is very flexible and efficient."
He calls his approach "cybertecture", an advanced concept of architecture that merges hardware and software, using innovation and technology to offer quality and create a sustainable world.
One of his most memorable projects to date is The Pad, a residential building in Dubai that is scheduled for completion next year. Inspired by the iPod in 2007 before the iPad was born, The Pad, which is slanted like an iPod sitting on its dock, is the culmination of the cybertecture concept, where architecture, technology and software merge to create boundless possibilities in a smart home.
While most of Law's projects are located overseas, his Hong Kong identity stands out even more because of this. "When I'm working abroad, I do feel I'm representing Hong Kong and Hong Kong architects. Hong Kongers are hardworking, adaptable and smart because of our environment, and foreign clients really appreciate our efficiency and the way we can exceed expectations," he said.
Law's idea for The Pad was chosen over proposals by renowned architects Norman Foster and the late Zaha Hadid, even though he was a relative unknown at the time. "My experience has shown me that a good idea is very powerful and can open up markets. Creativity is welcomed everywhere as long as you are persistent and can learn from your failures."
Unleashing possibilities of smart textiles
Textile designer Elaine Yan Ling Ng has founded The Fabrick Lab to explore the potential of smart textiles. Recognised by Wired UK as "the Chinese designer who creates materials that move and grow like trees – but faster," she weaves unconventional items such as fibre and fishing line to produce interactive materials that respond to stimuli.
Confluence • 20+ features Ng's latest work "Sensus", where she invited a multi-disciplinary team to take part, including architect Ricci Wong, as well as a robotic designer, textile engineer, machinery supplier and music producer. Inspired by polychaete, a type of marine worm, the idea is to create lightweight materials for robotic applications, and to help designers think out of the box to explore collaboration opportunities.
"I trained as a weaver and I feel there is so much possibility for textiles, as you can use any fibres to construct," says Ng.
"Through this project we want to lead people to think about the application of textiles. I don't want the vocabulary to tone down our creativity. There are medical applications. It can be used to make wearable tech and robotics parts, or to enhance structures. So don't just look at textiles as a weak or feminine industry. It can be as robust and useful as any machinery you see in a factory."
Ng believes that Hong Kong's location presents unique advantages to designers keen on innovation. "In Hong Kong, you can get things turned around quickly," she says. "You no longer need to write down your ideas as you can just talk to your manufacturer in Shenzhen and a prototype can be made within 24 hours. This really helps me in the investigation of my projects."
Ng wants to continue on the path of bio-mimicry in her work, as she finds endless inspiration from nature – not just the quirky forms and shapes, but also in the structure and engineering that serves amazing functions.
Confluence • 20+ Creative Ecologies of Hong Kong
is at Hong Kong City Hall until June 28. It is open to the public, free of charge. The exhibition travels to Seoul and Chicago later this year. For more details, visit:
http://confluence20.hk/
for more details.
Other HKSAR 20th Anniversary events, including cultural and musical programmes, can be found at
www.hksar20.gov.hk
.