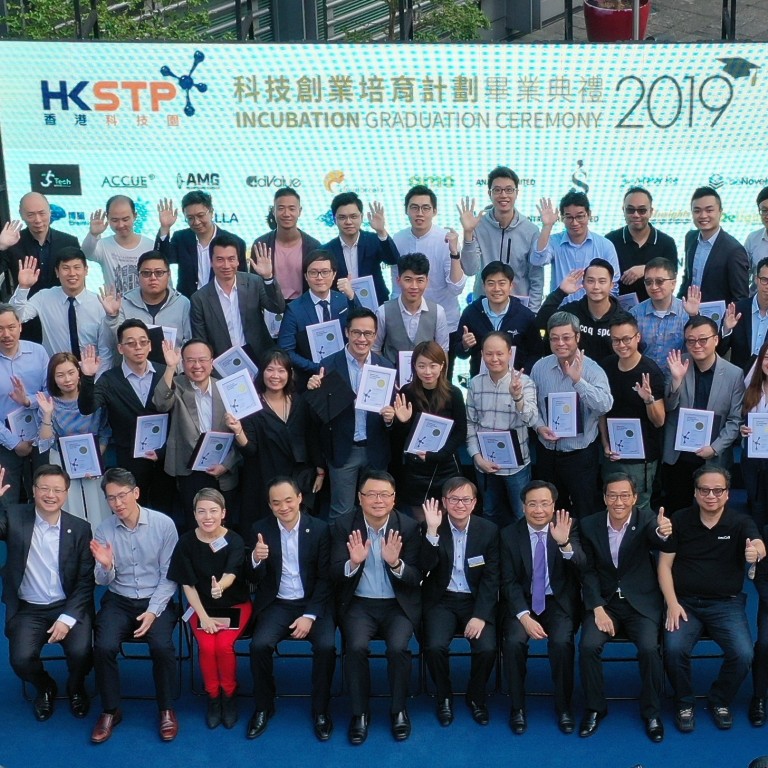 The Expanding Start-up Ecosystem at Science Park – Incubation graduates and growing mentor pool celebrate milestones
[Sponsored Article]
A cohort of 80 start-ups celebrated a major milestone on their entrepreneurial journey – completing the incubation programme at the 2019 Incubation Graduation Ceremony held by Hong Kong Science and Technology Parks Corporation (HKSTP) last week. A series of initiatives were also announced to further support the local start-ups as well as the expanding I&T ecosystem. 
80 companies were honoured for completing their incubation programme, setting a record for the highest number of companies to graduate in a single year, compared to 72 graduate companies last year.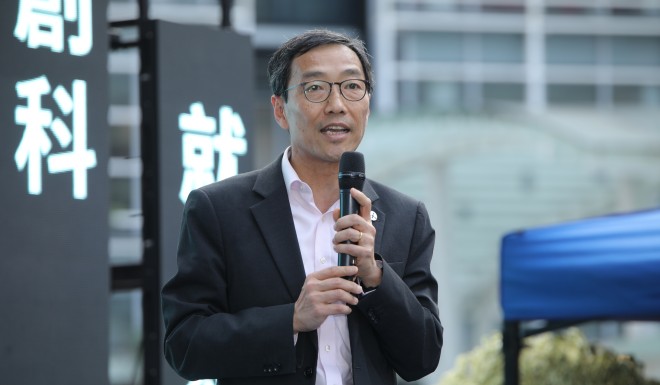 Albert Wong, CEO of HKSTP, said that it is gratifying to see so many companies graduating from Science Park's incubation programmes. 
"We have been making the best use of the government's funding support to introduce new initiatives and enhance current programmes and support services to strengthen our ecosystem and accelerate the growth of our start-ups," Wong said. 
Among these initiatives to be introduced to accelerate the development of incubates at Science Park, a revamped mentorship programme was highlighted by Peter Mok, Head of Incubation & Acceleration Programmes of HKSTP, that Science Park will be further fine-tuning the mentor mix and consolidating resources in this revamped programme.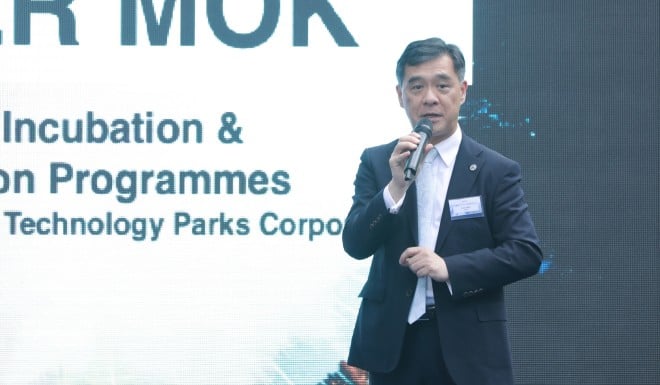 "Whenever start-ups graduate from our incubation programme, I feel like I am a school headmaster,"  he said. "If the incubation programme can be seen as an education experience, our mission is to ensure that the education provided was practical and useful to our graduates. This is what we aim to achieve with the new mentorship programme as well." 
Also, during a six-month cohort mentorship programme with a goal-driven structure, start-ups will be able to enjoy a networked multiple-party mentoring model at least once a quarter instead of the traditional one-on-one pairing between mentor and mentee.
Currently, there are over 100 individuals in the mentor pool and the mentor-mix include professionals from a wide range of industries and expertise, such as senior corporate executives, entrepreneurs, investors, industrialists, etc.  
Miles Wen, founder of Fano Labs, an artificial intelligence technology company recalled his struggle at the initial stage in the incubation programme. He credited his mentor William Kwan, who was introduced by HKSTP, for helping him see the customer's perspective, enhance the business model, and eventually strive for success.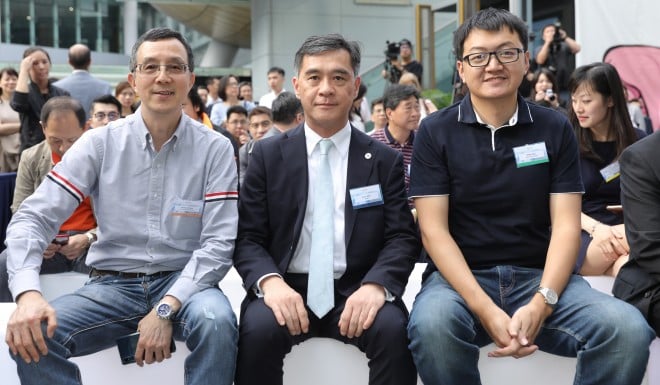 "There are something that you can't possibly learn by simply reading books, the best way is to seek help from the experienced." Wen said. "With the help of HKSTP, I was lucky enough to meet William and that helps me a lot on the journey." 
Another new initiative from HKSTP is offering a set of value-added professional support services with a comprehensive portal named "Marketplace @HKSTP", Science Park will provide a list of approved service providers in accounting, legal, certification, public relations and R&D. Each incubatee will be provided with targeted funding support of up to HK$120,000 to use these services. 
Additional support would also come in the form of a "Legal Library" and an "Investor Calendar". Standard legal document templates include Non-Disclosure Agreement, Shareholders Agreement, and Convertible Note Agreement are available in the Legal Library for Park companies and Incubatees to easily refer to in a reader-friendly way. 
An online investor calendar will be a platform where start-ups can share their projects and solutions to a pool of investors and corporates from various sectors including real estate, healthcare and financial services.