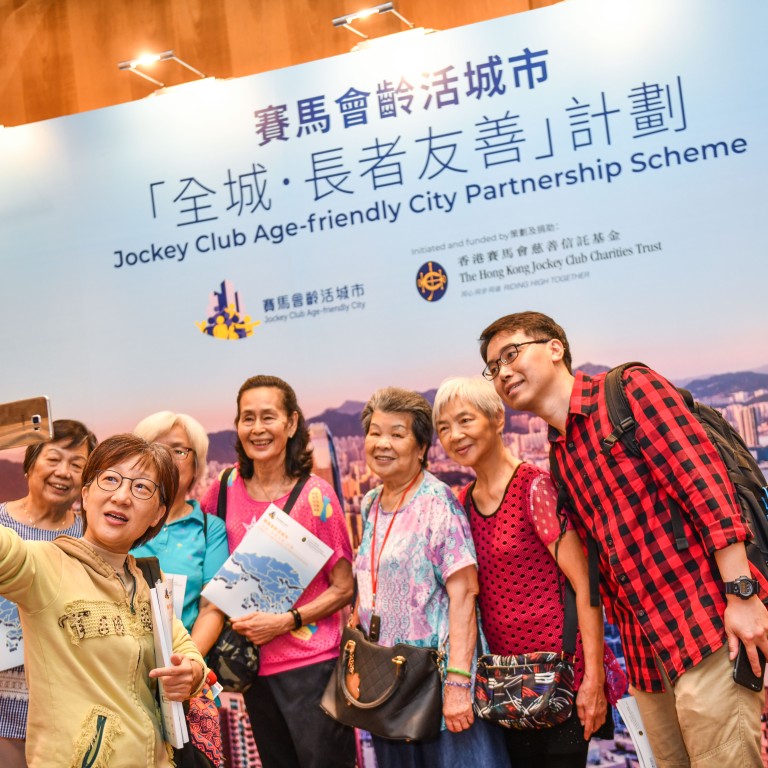 Join hands in building an age-friendly city and unleashing the potential of the silver market
[Sponsored Article]
Riding on the success of its inaugural launch two years ago, The Hong Kong Jockey Club Charities Trust calls upon the society to come together for the second Jockey Club Age-friendly City Partnership Scheme.
Catering for the silver generation
Hong Kong is facing a rapidly ageing population with almost one out of three people projected to be aged 65 or above in 2040. With this in mind, The Hong Kong Jockey Club Charities Trust launched the Jockey Club Age-friendly City Partnership Scheme (the Scheme) in 2018, under the Jockey Club Age-friendly City Project, to help develop an age-friendly city. The Scheme, which encourages companies and organisations in the public and private sectors to adopt age-friendly practices and provide products and services that cater for the needs of the elderly, was enthusiastically supported by over 80 participants. They ranged from academic institutions and business corporations to government and statutory bodies and social enterprises.
Also lending their support are four major business chambers, including the Chinese General Chamber of Commerce, Hong Kong; the Chinese Manufacturers' Association of Hong Kong; the Federation of Hong Kong Industries; and the Hong Kong General Chamber of Commerce.
Build an age-friendly city together
Application for the second edition of the Scheme is now up and running. Leong Cheung, Executive Director, Charities & Community of The Hong Kong Jockey Club, encourages more companies and organisations to sign up. "To meet the challenges and make the most of opportunities arising from Hong Kong's ageing population, the Club is working to promote our city's age-friendliness alongside our partners from all walks of life," he said.  "Through the second Jockey Club Age-friendly City Partnership Scheme, we hope that more companies and organisations from diverse industries will embrace more age-friendly practices, products and services."
The deadline for application is 14 August 2020.  Check out the details at
www.jccitypartnership.hk
and help promote an age-friendly culture in Hong Kong.
Get recognition for your participation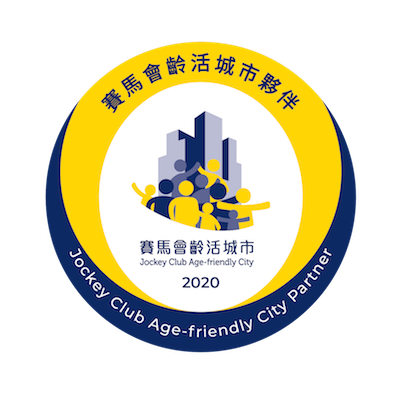 All you need to do to participate in the Scheme is to adopt at least one age-friendly practice or provide products or services catering to the needs of the elderly.  Eligible applicants will receive certificates and signage which you can display at your establishment.
You also stand a chance to compete for one of the seven special awards that recognise companies or organisations with outstanding performance.  They include Age-friendly Employer Award; Age-friendly Facilities Award; Age-friendly Innovation Award; Age-friendly Collaborator Award; Age-friendly Business Award; and Our City's Story Award. A judging panel, comprising representatives from different sectors, will evaluate performance based on creativity and innovation; social impact; resources devoted; and sustainability.
Be inspired by past award winners
Add impetus to your application by taking inspiration from some of the winners of the first Scheme in 2019.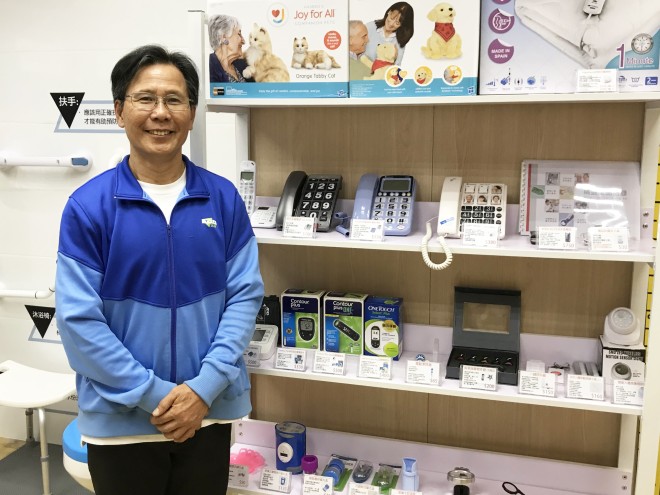 One of the winners of the Our City's Story Award was HKYWCA's Y Silver Link. Its retail stores offer elderly living products and a series of "elderly home service". Elders are employed as "Senior Home and Living Consultant" to take charge of the store's daily operation and organise regular talks and exhibitions at different organisations. By sharing their personal experiences and perspectives on different types of silver products, they not only meet the needs of an ageing society but also exemplify positive ageing.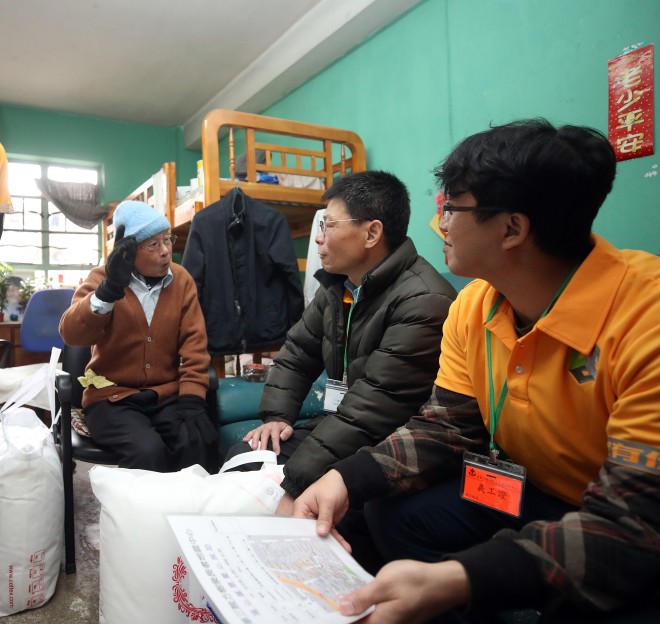 The "Get in Gear" Construction Industry Sports & Volunteering Programme (CISVP) was among the winners of the Age-friendly Collaborator Award.  Industry practitioners use their professional skills to offer volunteer services including home repair and moving services for the elderly, visits to the elderly living alone, electrical appliance repair and lightbulb replacement. They also assist communities in organising maintenance services for residential care homes, giving away fortune bags and volunteering for day-tour services.
The Jockey Club Age-friendly City Project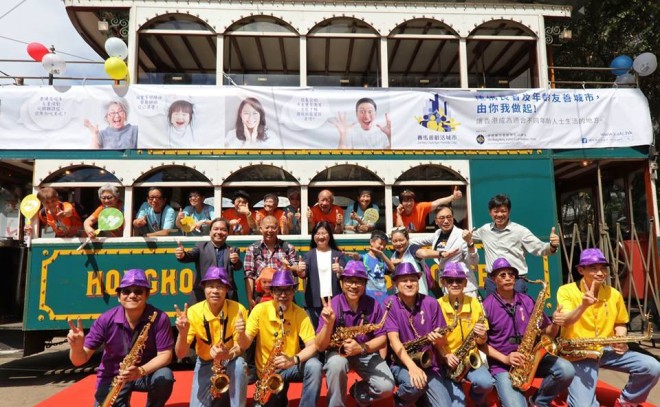 The Hong Kong Jockey Club Charities Trust has launched the Jockey Club Age-friendly City Project since 2015 in partnership with four gerontology research institutes in Hong Kong. The project, being carried out in 18 districts, aims to build an age-friendly Hong Kong through the concerted efforts of the Government, District Councils, academia, the business sector, civil society and the general public. All 18 districts in Hong Kong are now part of the World Health Organization's Global Network for Age-friendly Cities and Communities.

This content has been created under the direction of an advertiser. It contains no editorial input or review from the South China Morning Post (SCMP), nor does it reflect the position of, or the editorial standards used by, the SCMP. The advertiser has paid for and approved the content.