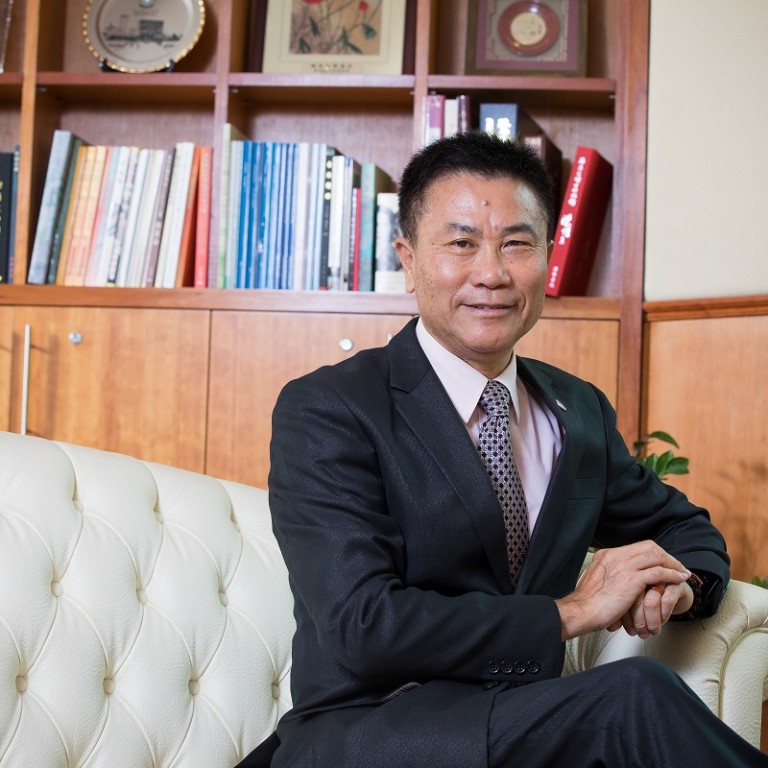 50 years of education excellence
Lingnan University (LU) is the first tertiary institution in Hong Kong to nurture students via a quality liberal arts education. On the occasion of the 50th anniversary of the re-establishment of the university in Hong Kong, President Leonard K Cheng here shares his views on the university's achievements during the past decades, noting its motto "Education for Service" and slogan "Transformation for Life".
In Partnership With
Lingnan University – 50A
[Sponsored Article]
To explain the rationale behind a liberal arts education, Cheng says that as LU is a small-scale university, it's an ideal place to adopt a liberal arts education model. He adds that LU has the longest history out of all the local higher education institutions which have implemented this educational model.
"Our vision is to be a leading Asian liberal arts university with international recognition. We are distinguished by outstanding teaching and learning, scholarship, and community engagement," says Cheng. "We're committed to providing quality whole-person education by combining the best of the Chinese and Western liberal arts traditions. Our aim is to nurture students to achieve all-round excellence, and to imbue them with our core values. We encourage faculty and students to contribute to society through original research and knowledge transfer," he says.
6 characteristics of success
There are six main aspects to Lingnan's liberal arts education model, says President Cheng, who is also the Chair Professor of Economics.
1. Teaching and Learning
LU adopts a student-oriented teaching and learning approach, emphasising a close faculty-student relationship which stresses interactive teaching and learning modes. The university also provides internships, overseas exchange, immersion language studies, directed research projects, cooperative learning, and action learning. "Through this approach, the advantages of a liberal arts education can be realised," Cheng says.
2. Whole-person Development
LU offers an education which will develop the whole person. "A liberal arts education equips our students to think critically, communicate effectively, engage with society, and solve problems in our fast-changing world," Cheng says. "This is the key to achieving our goal of nurturing the whole-person development of students."
3. An Integrated and Balanced Curriculum
Cheng says that LU's broad curriculum covers an array of general education and interdisciplinary courses which provide students with a firm knowledge foundation across different subjects. The Core Curriculum is an essential part of its undergraduate curriculum which provides students with a broad and balanced foundation through an exposure to a wide range of cross-disciplinary subjects.
Cheng also mentions the importance of Integrated Learning Programmes, which make significant contributions to the students' whole-person development.     
4. High level of internationalisation
The university's statistics reveal that about 90 per cent of its undergraduates participate in exchange visits, or attend summer programmes, to widen their horizons and experience different cultures. About 30 nationalities are now represented in the student population on campus.
A major objective of LU's liberal arts education is to provide students with international experience, particularly through bilateral cultural exchange. "Through cross-cultural interaction and exchange, our students not only gain additional knowledge, but also extra-curricular learning experiences and exposure to other cultures," Cheng says.  
5. Community Service Engagement
Cheng says that community service is "an integral part" of a student's campus life. "We emphasise diversity in teaching and learning, and use 'Education for Service' as our guiding motto," Cheng says. Students are given opportunities to engage in various service projects, which facilitate their development as all-round individuals with a social conscience.
"Service-Learning" is an important part of LU's education, says Cheng. "It enables students to put theory into practice, and deliver meaningful services to the community based upon academic knowledge and research elements. Through active community engagement, students can acquire organizing and communication skills essential for a caring leader," he notes.
6. Unique Campus Life
Cheng notes that hostel life is an essential part of LU's liberal arts education. "It helps transform students from protected teenagers into independent and caring young leaders," he says.
In 2014, LU became the only university in Hong Kong to provide a four-year full residency for undergraduates. It now has 10 hostel blocks with 2,600 hostel places. "We can provide students with 100 per cent hostel residency," Cheng says.
Through hostel life and its diverse activities, which nurture students the five aspects of development (moral, intellectual, physical, social, and aesthetic), the university aims to train students' social and communication skills as well as problem-solving abilities.
Eight key elements
The LU's Liberal Arts Education consists of eight key elements:
1. A broad-based curriculum
2. Close staff-student relationships
3. A fully residential life
4. Rich learning experiences outside of class
5. Active community service
6. Multi-faceted workplace experiences
7. Strong alumni and community support
8. Global learning opportunities 
LU's history dates back to 1888, when its forerunner, the Christian College in China, was founded in Guangzhou. In 1967, the institution, renamed Lingnan College, was re-established in Hong Kong.
LU was named as one of the "Top 10 Liberal Arts Colleges in Asia" by Forbes in 2015. "This recognition not only acknowledges the efforts of generations of Lingnanians but also encourages us to scale new heights," Cheng says.  
The university is organising a series of activities to celebrate its upcoming 50th anniversary. The President says that a large-scale international conference on liberal arts education will be held in late autumn when the Alliance of Asian Liberal Arts Universities will be launched. Guest speakers will include key representatives from some of the above "Top Ten" universities as well as other renowned liberal arts institutions in the region.
Cheng says that the university's core values are fundamental. LU aims to build a community of learning and discovery with collegial students and scholar-teachers who respect each other, keep an open mind, embrace diversity, appreciate different views, uphold academic freedom and freedom of expression, and accept responsibility for their words and deeds. 
The LU spirit is marked by passion, loyalty, perseverance, an open mind to different ideas and cultures, and a readiness to serve, he says.

This content has been created under the direction of an advertiser. It contains no editorial input or review from the South China Morning Post (SCMP), nor does it reflect the position of, or the editorial standards used by, the SCMP. The advertiser has paid for and approved the content.