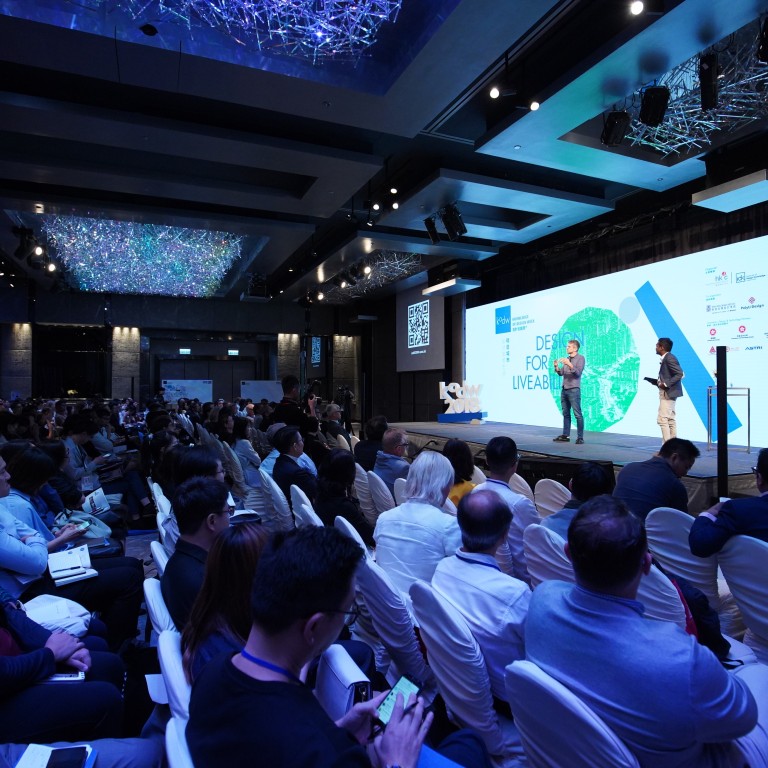 Knowledge of Design Week 2019: Designing Digital Futures
Join world class visionaries at Knowledge of Design Week (KODW) 2019 to be held from June 17 to 21 for illuminating discussions on creating our digital futures.
Paid Post:
Hong Kong Design Centre
[Sponsored Article]
Organised by Hong Kong Design Centre, KODW is a global event that offers business strategists, designers, decision makers, educators and entrepreneurs a platform for knowledge exchange and networking with some of the world's top innovators. This year's event–"KODW 2019: Designing Digital Futures"– will feature a rich programme that explores how design can make digital technology accessible, tangible, relevant and meaningful for all, while charting our paths to the unknown future.
The week-long KODW will comprise three forums on Digital Futures, a series of design and design thinking workshops, a roundtable on Public Service Innovation organised in collaboration with Efficiency Office of the Innovation and Technology Bureau, as well as an InnoDesign Leadership CEO Forum.
The three half-day forums will attempt to answer some of the most pressing questions on technology: Where does the future hold for the digital transformation? What new futures are made possible by emerging technologies? And, as the world embraces the digital age, where are the new opportunities and unprecedented challenges for humanity? They will also shed light on the role design plays in making sense of the incredibly digitally-driven world and bridging the gap between technology and people.
KODW attendees are also encouraged to participate in workshops that will allow for ideas to flow and more personal discussions. These workshops will centre on three themes: Design Thinking & Future Mindset; Collaborate and Co-design; and Unleashing Creativity.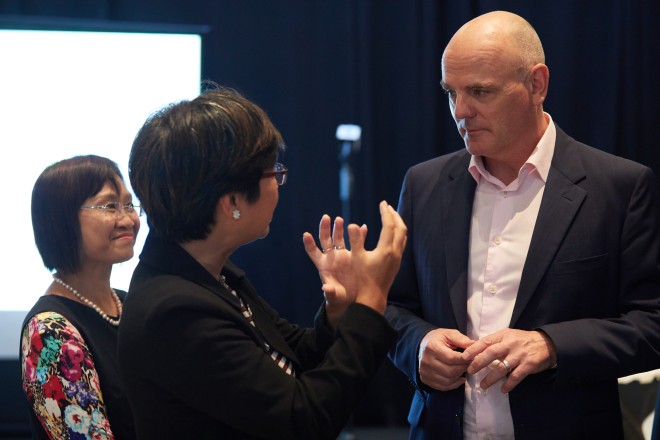 Forum 1: Liveable Smart City
The forum will explore new possibilities for liveable cities of tomorrow where design, digital technology and smart citizens intersect.
Moving beyond the mere deployment of technology and infrastructures, governments and businesses are creating new platforms, networks and urban ecosystems to tap into the collective intelligence of the community and smart citizens who have been empowered by ubiquitous data and digital tools.
Topics to be discussed include how governments and businesses can cultivate and engage this new generation of smart citizens, new opportunities for collaboration across public, private and academic sectors, as well as new toolkits for policy-makers, decision makers, civil servants and executives and professionals in the digital age.
Forum 2: Future Retail & Lifestyle
The ongoing shifts from offline to online and vice versa are altering human interaction in retail experience. As brick-and-mortar retailers are gearing up for the digital shift to grow their online presence and go agile; online companies are launching physical stores and creating human-touch customer experience online. The boundaries between digital and physical in commerce are blurring, calling for an integrated and blended approach.
Businesses are learning from the experience of both worlds to use digital technology to drive growth and push new limits. Forum 2 will discuss the deep insights on customer behaviour and future lifestyle trends that can be drawn from big data, how to leverage the digital advance to design seamless, intuitive and personalised customer experience, how digital technologies like AI, AR and VR are revolutionising retail industry, and where the next frontiers of retail space are in the digital age.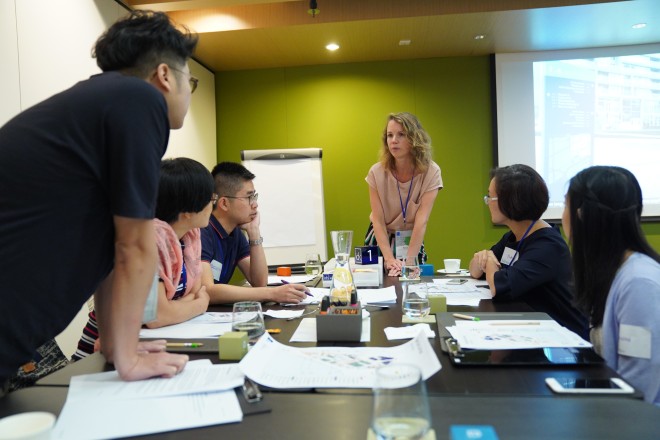 Forum 3: Digital Health
With a growing awareness towards urban health, active ageing and inclusivity, the digital disruption has opened up huge opportunities for public, private and non-profit sectors to improve lives through new digital health solutions.
The rise of online platforms and digital tools are making healthcare and health solutions more accessible, affordable and user-friendly, and enable the creation of a more inclusive and transparent society for people of diverse capabilities. Forum 3 will address issues such as how governments can harness digital technology to build more inclusive societies; how digital health technology can empower patients, consumers and citizens; the impact, opportunities and challenges for the medical, healthcare and health-related sectors as the boundaries between "health" and "digital health" are blurring; how design, technology and healthcare industries can work together to create better services, products and experience; and what kinds of business and innovation opportunities lies beyond "health".
Internationally-renowned industry experts and business leaders from around 10 cities across 4 continents will gather together in Hong Kong to explore the three cornerstones of future urban life: "Liveable Smart City", "Future Retail & Lifestyle" and "Digital Health". The forums and workshops feature a stellar speaker line-up including Ms. Di-Ann Eisnor, CWeO cities at The We Company (formerly known as WeWork), who previously incubated new urban systems at Google's Area 120; Mr. Ren Yee, creative team member from UNStudio/ UNSense, the archtech company behind the planning of space design in Brainport Smart District, the "smartest neighbourhood in the world" in the Netherlands; Mr. Tommy Campbell, digital designer with SPACE10, IKEA's research & design lab; Mr. Low Cheaw Hwei, Head of Design for Philips ASEAN Pacific; Mr. James Law, JP, Hong Kong architect and Chairman & CEO of James Law Cybertecture and Mr. Rama Gheerawo, director of the Helen Hamlyn Centre for Design, Royal College of Art; Mr. Clive Grinyer, co-founder of design consultancy Tangerine; and Mr. Javier Mariscal, one of Spain's foremost designers and the designer of Cobi, the mascot for the Barcelona 1992 Olympic Games, to name a few.
For more information and early bird registration, please visit
KODW
.