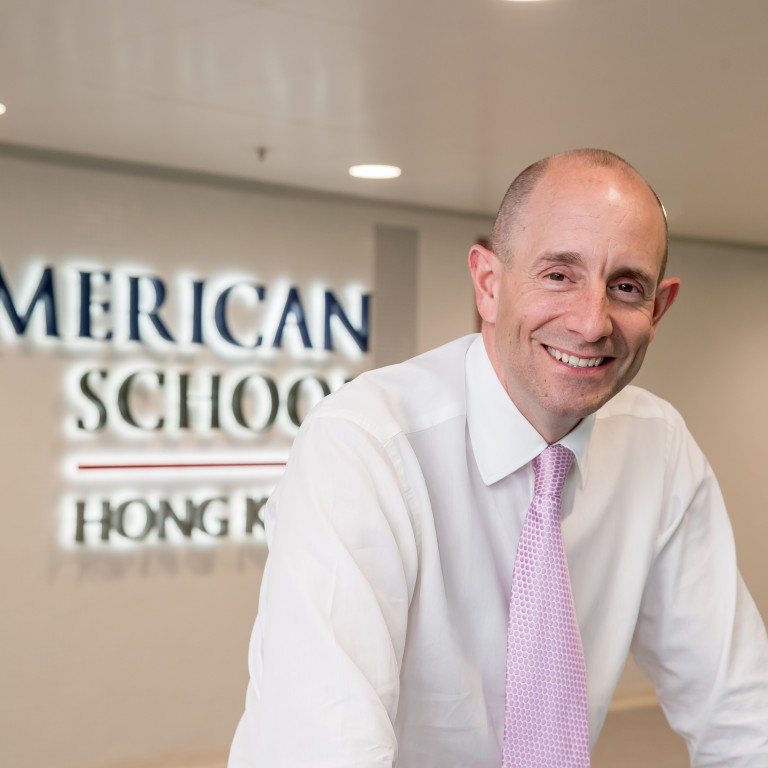 Nurturing a global mindset with future-ready learning programmes at Stamford
Paid Post:
Stamford American School Hong Kong
[Sponsored article]
Offering a world-class international education for children aged five to 13 and ultimately up to 18 years old, Stamford American School – Hong Kong is committed to ensuring that every student is able to achieve more than they believe they can, both academically and as global citizens.
Opened in September 2017, and located centrally in Ho Man Tin, Kowloon, Stamford American School Hong Kong is one of 70 schools operated by the Cognita family of schools, a world leading international schools group that offers independent education to about 40,000 students in Europe, Latin America and Asia.
Chris Jansen, Cognita CEO says being part of the Cognita family creates advantages for students and teachers alike. For example, international student and teacher exchange programmes. However, he stresses that while schools in the Cognita network benefit through being able to leverage best education and teaching practices from each other, "no two schools are the same. " Each Cognita school retains its own unique ethos and offers a curriculum and range of services tailored to meet the needs of the students and parents in its own community," says Jansen who points out that Stamford American School - Hong Kong is a good example of this happening.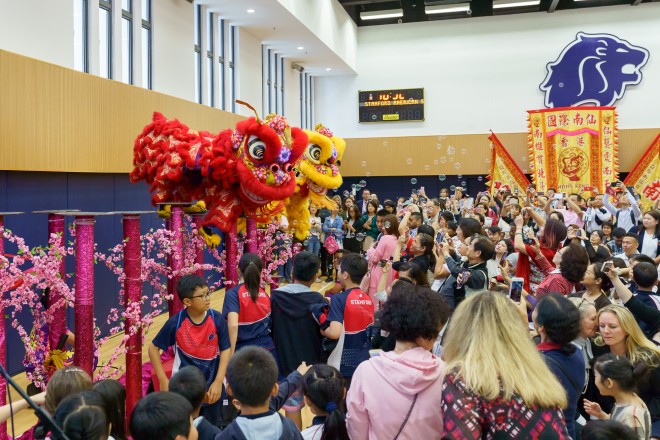 Jansen says while Stamford American School - Hong Kong is one of the most recent additions to the Cognita network, the school has already established a happy yet vibrant learning environment where motivated students demonstrate an enthusiasm for learning. "The emphasis is on the development of the whole child," says Jansen who explains the Cognita education philosophy is focused on academic excellence, developing character and nurturing a global mindset. The philosophy includes developing language competences, understanding other cultures and enabling students to interact with the world around them. "It is important for students at Stamford schools to feel safe, respected, and connected to those around them, allowing them to flourish academically and socially," says Jansen who was speaking at Stamford American School - Hong Kong's official Community Open Day, which had been postponed from February because of schools across Hong Kong being closed due to an outbreak of flu.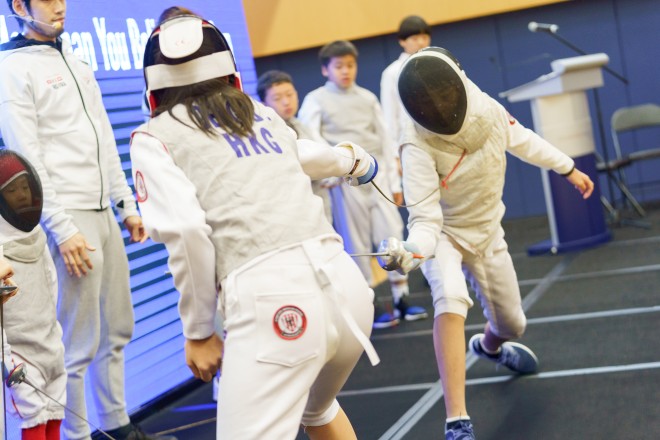 ​
To prepare students for the challenges of a globalized, digitally influenced future, Stamford offers the standards-based American curriculum combined with the International Baccalaureate (IB). As the school grows to accommodate the older years it will naturally expand into the IB Diploma Program. Besides setting high academic standards, Stamford believes in the importance of supporting every student with a personalized learning plan. As a non-selective school, Jansen says it is vital that every student is supported as an individual. The school uses a continuous Measure of Academic Progress (MAP) testing to assess math, literacy and science skills. With the involvement of parents and students, teachers can track and benchmark a student's progress and plan learning goals based on individual needs. "Assessing student's competencies and progresses gives parents reassurance without being overly onerous and putting too much pressure on students," explains Jansen. With parents understanding the advantage of their children being able to speak multiple languages, Stamford offers choice of daily Mandarin or Spanish and a bilingual (Mandarin/English) option.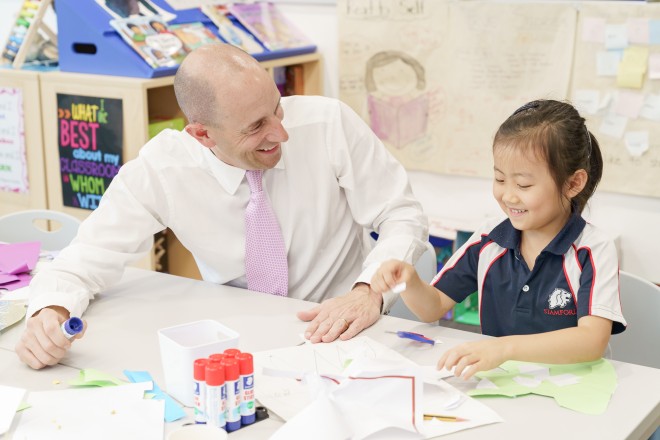 ​
Recognising the importance of instilling the concepts of innovation from an early age, Stamford's STEMinn programme (science, technology, engineering, math and innovation) fully integrates innovative concepts across the curriculum. To support Stamford's focus on innovation, the campus is equipped with specialist facilities including an innovation center. In addition, the school has a team of STEMinn leaders to help drive the school's progressive, innovation programmes. Jansen says building strong foundations in STEMinn disciplines prepare students for a rapidly changing world where creativity, agile thinking and innovative competencies are highly valued.
Furthermore, in line with Stamford's guiding vision to inspire and motivate students, Stamford's Global Mentor Program invites industry leaders, artists and athletes from around the world to the campus to engage with students. In addition, an extensive co-curricular activities (CCA) programme offers students the opportunity to explore activities that include coding, innovation workshops and arts and crafts and a wide range of sports. Dedicated on-campus facilities include a 25m indoor heated swimming pool and Multi-purpose Sports Arena.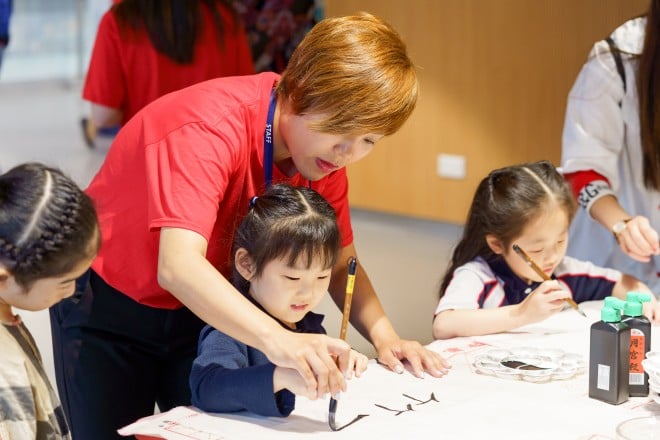 ​
While the Stamford Hong Kong campus is relatively new, Jansen says he is confident it will emulate its sister Stamford American School in Singapore, which has established a track record for producing high-achieving students. "The Cognita Education Advisory Board – continuously looks at the quality of education we provide," says Jansen who adds that high ratings received through feedback from parents reflect a commitment to high standards in all aspects of teaching, pastoral care and school management. Among Stamford's teaching faculty, nearly 80 per cent of teachers are Master's Degrees holders.
As an internationally connected regional hub, Jansen says Hong Kong is an ideal place for Cognita to establish a campus. "Similar to Stamford American International School in Singapore, which is one of the country's star schools, we are confident that Stamford will enable students to secure places at first tier universities and colleges worldwide," Jansen says. Reinforcing the Cognita commitment to provide quality education in Hong Kong, the company has recently acquired the Woodland Pre-Schools group, which will continue to operate under the Woodland name.