40 years on, The Hongkong Bank Foundation continues its charitable mission to answer new needs in the community
For the foundation's anniversary, HSBC is donating HK$140 million to 10 projects focused on the environment, skills development and quality of life
Four of the charity partners benefiting from the donation share how the foundation's support has helped them innovate and grow over the years
[Sponsored article]
Philanthropy is not just about kindness, it's also about vision. For 40 years, The Hongkong Bank Foundation, established by HSBC, has shown an unequivocal dedication to Hong Kong society. With a home-grown bank behind it, the foundation has also shown it is a charitable organisation that understands how to continue making the city a better place.
Since 1981, the foundation has supported more than 10,000 charity projects in Hong Kong, and has proven to be instrumental in answering the community's needs. Its donations have helped disadvantaged communities, provided mentoring to young people, and empowered responses to environmental issues.
In 1993, HSBC Volunteers was established to encourage employees of the bank to embrace its philanthropic values and beliefs through action. The group has taken part in various projects through workshops, visits and other activities. Over the course of about 28 years, the volunteer group has contributed more than 1 million hours of service in Hong Kong.
Over the past two years, the world has felt the impact of the Covid-19 pandemic – including the financial, mental and physical toll that it has taken on Hong Kong society. In response, the foundation has made a pledge to devote time and resources to strengthening the community and overcoming these challenges.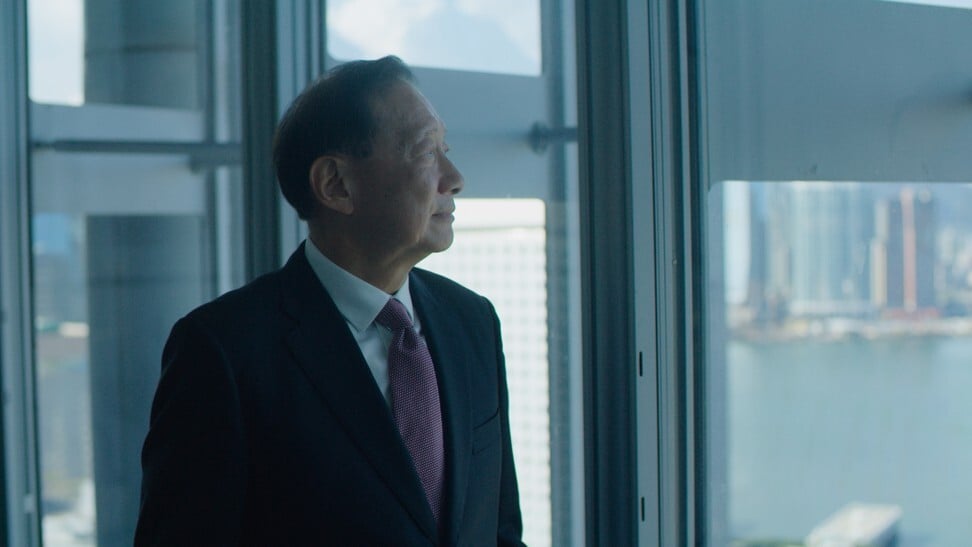 "Hong Kong's challenges are being widened and deepened by technology changing workplaces and society, the Covid-19 pandemic disrupting life and work, and climate change," says Peter Wong, chairman of The Hongkong and Shanghai Banking Corporation, and The Hongkong Bank Foundation. "Looking ahead, we stand with the community, ready to meet the new set of challenges."
To mark its 40th anniversary, the foundation is making a special donation of HK$140 million (US$18 million) to 10 community projects that reflect its vision of building a better future. The funding will support the long-term needs of disenfranchised communities in Hong Kong, spearheading efforts in three areas: the environment and climate resilience, future skills development, and easing hardship and improving quality of life.
This support provided through the foundation is expected to benefit more than 720,000 people – one in every 10 Hong Kong people. Four of the charities receiving the funding share how the foundation has helped them innovate and grow in order to bring positive change to the community.
Cultivating a sustainable future
The increasingly dire effects of climate change have shown communities worldwide the urgent need to act on this crisis and remedy environmental issues. In Hong Kong, the Rural Sustainability Programme endeavours to do just that.
Launched by the University of Hong Kong's Centre for Civil Society and Governance (CCSG) and funded by The Hongkong Bank Foundation, the programme aims to replenish and revitalise the traditional farming landscape at Lai Chi Wo, a 400-year-old village located in a remote, rural area in the northeastern part of Hong Kong's New Territories that offers rich biodiversity and is also one of the best preserved Hakka settlements. It has seen 60,000 square metres (645,800 sq ft) of abandoned farmland get revitalised, making Lai Chi Wo into a model for eco-agriculture and community revitalisation in Hong Kong.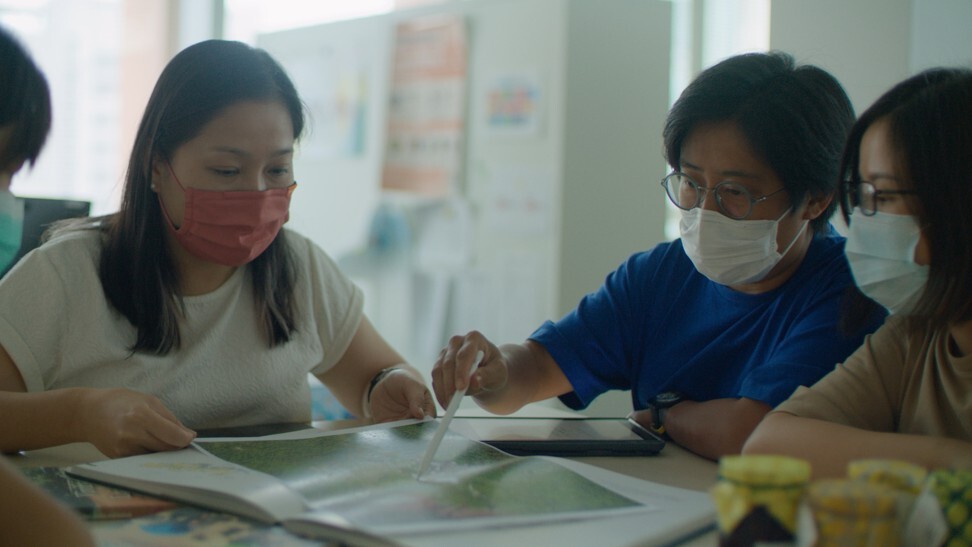 "The agriculture sector has long been one of the biggest emitters of carbon dioxide, and also the major cause of environmental degradation," says Katie Chick, senior project manager of the programme. "Regenerative agriculture [is] a new farming philosophy that is trying to enhance the farmland's habitats and productivity, as well as its function as a carbon sink," which is a natural environment that absorbs carbon dioxide from the atmosphere.
The Rural Sustainability Programme trains the residents of Lai Chi Wo in innovative farming practices such as agroforestry, a more efficient land-use system. The village has also adopted the use of biochar, a type of charcoal created from farm waste that can not only optimise soil for growing organic produce, but help protect the biodiversity of the Lai Chi Wo area as well. Some of these pilot projects have turned into important socio-economic drivers for the village community, while also providing an educational experience for visitors from across the city.
Dr Winnie Law, deputy director and principal lecturer at CCSG, says the foundation has always stood behind the vision and beliefs of the Rural Sustainability Programme, supporting its growth and evolution as well as bringing deep knowledge of sustainability and development to the table.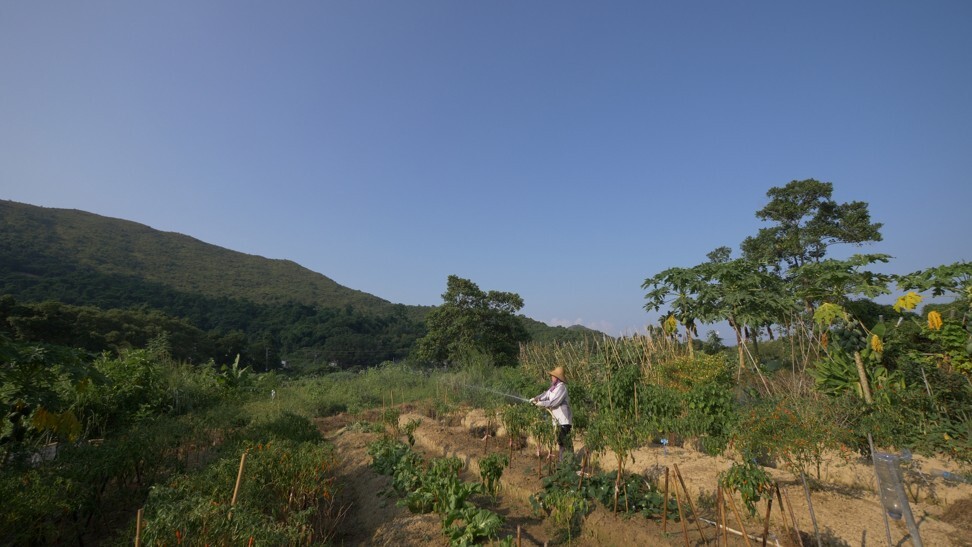 On top of providing funding to the programme, the foundation helped Law and her team engage with key stakeholders in both the business and non-profit sectors. These experts provided advice in areas that the team was less familiar with, enabling them to make more informed decisions.
"I almost feel like they are also team leaders working alongside us, not simply administrators of the fund," Law says. "They have that forward-looking and cutting-edge kind of perspective."
Engineered with inclusivity
The Robotics for Youths Programme at the Hong Kong University of Science and Technology aims to promote iSTEAM (inclusion, science, technology, engineering, arts and mathematics) education among children, inspiring new generations to become scientists and engineers, while also showing empathy for people with special needs.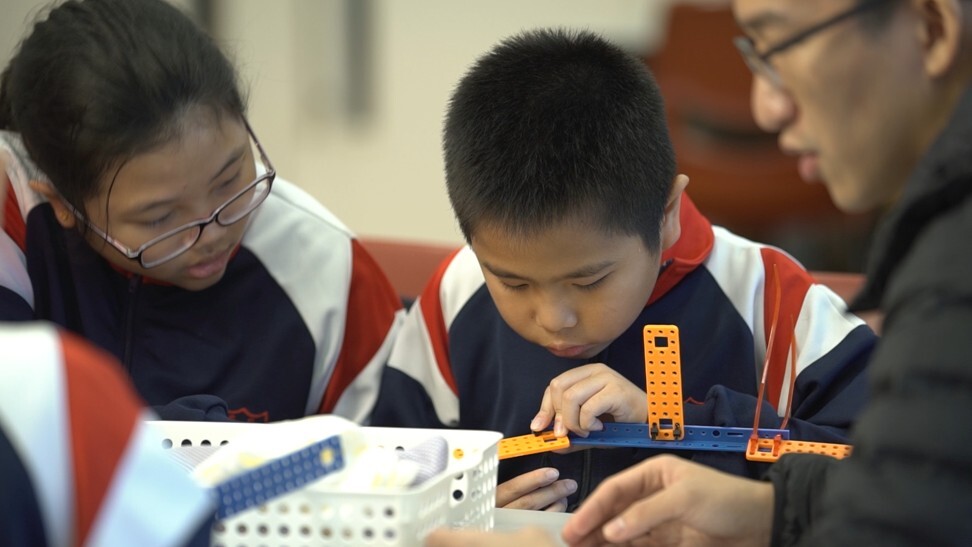 Its flagship event, the Underwater Robot Competition, gives young people a platform to get creative and learn engineering, design and science skills. The annual competition sees more than 30 university students leading over 340 primary and secondary school pupils representing a range of ages, ethnicities and abilities. They form teams to design and build robots that will complete a series of missions underwater, which challenges the students to think creatively and work as a team.
Professor Kam-tim Woo, director of the Centre for Global & Community Engagement at HKUST's School of Engineering and chairman of the Robotics for Youths Programme, says the competition encourages students from diverse backgrounds to collaborate as a team.
"We want them to try to understand and work together, no matter what kind of knowledge they have," Woo says.
The programme receives ongoing support from the foundation, which has allowed it to grow larger every year and get more children involved.
"The foundation really shows their commitment and collaboration not only by supporting us financially, but also by sending volunteers and showing they want to work with us," he says, adding that HSBC has had about 80 employees volunteer with the programme over the years, helping with the students.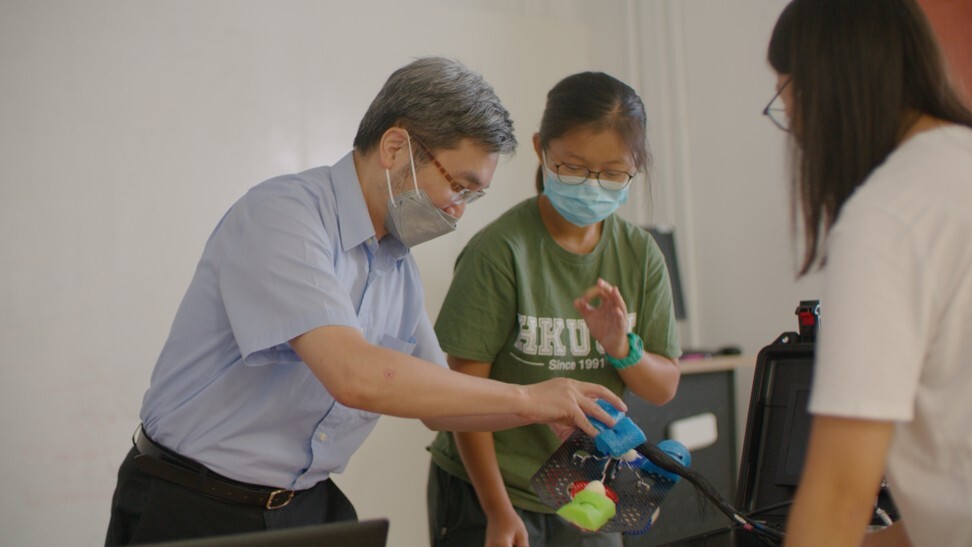 During the pandemic, Woo faced difficulties in running the programme as face-to-face classes and activities at HKUST were disrupted. At the suggestion of the foundation, Woo conducted the programme virtually and was still able to keep it engaging.
Loreen Leung, a fourth-year HKUST student who volunteers with the Robotics for Youth Programme, calls it "very inclusive", owing to the number of special needs students who participate.
"It is breaking the boundaries and accepting students from different tiers or abilities," she says. "All of them can join a programme and achieve something beyond their expectations."
Wealth of knowledge
The foundation has long shown a commitment to education programmes across Hong Kong, while HSBC focuses on increasing the level of employability and financial capability among young people as part of its social responsibility initiatives. That resulted in a partnership with the S-Qube Youth Financial Empowerment Project at the Hong Kong Family Welfare Society (HKFWS).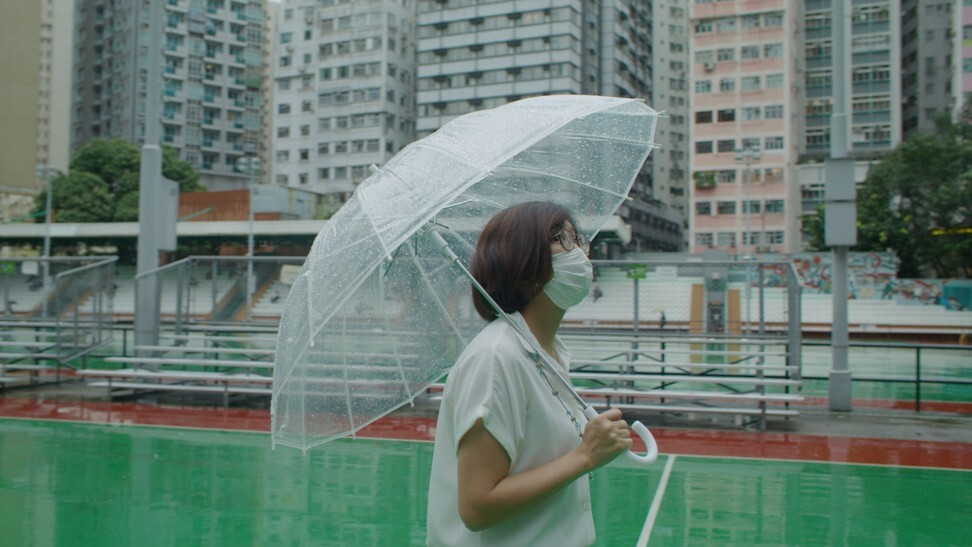 The project seeks to teach young people financial literacy through a range of activities and programmes. Venus Chan, the senior manager of the HKFWS Financial Education Centre who oversees S-Qube, says the goal is to "enhance the community's financial wellness".
"Our next generation lives for today, because society is already telling them that if you don't buy a flat, it means you are not successful at all," Chan adds. "We develop different kinds of tools or entertainment programmes so that we can make financial education more fun and fruitful for our target audience."
With the foundation's continuous support, S-Qube has developed various educational activities aimed at engaging more young people. They include regular workshops, simulation games and competitions centred around the topics of money management, consumption behaviours and financial attitudes.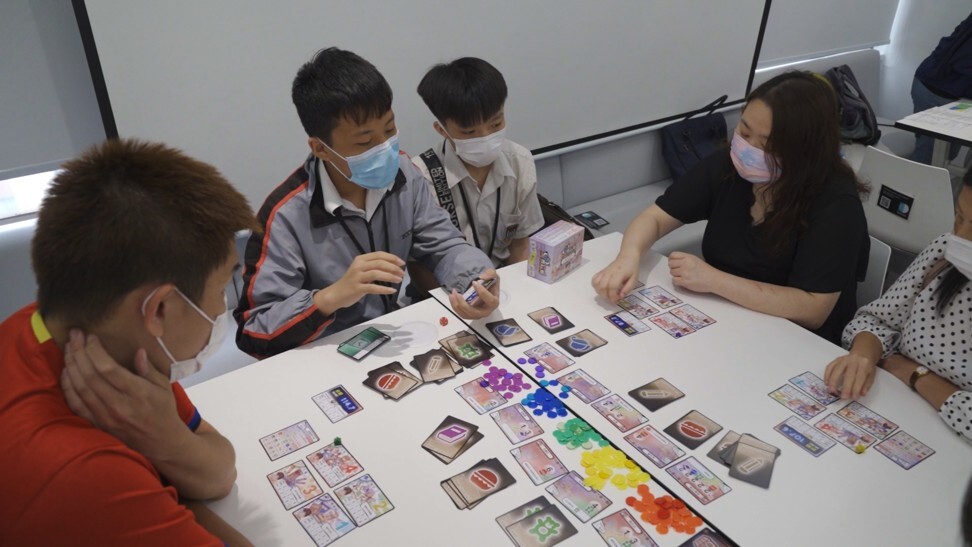 The funding has also allowed the project to implement the Financial Social Work Certification Course, which equips social workers with skills and knowledge in financial management. Modelled after a US-based programme, the course teaches social workers about financial wellness and the triggers for money-related stress, enabling them to guide their clients in handling finances responsibly.
"Over the past five years, we have already reached over 1 million [people]," Chan says. "So we hope that our services can reach more people to enlighten them, and alert [them to] the importance of financial literacy."
Feeding communities in need
In Hong Kong, food waste comprises about 30 per cent of what is dumped into landfills every day, according to the Environmental Protection Department. This situation is not just an environmental concern – it also calls attention to the contrasting lack of food security among the city's underprivileged communities.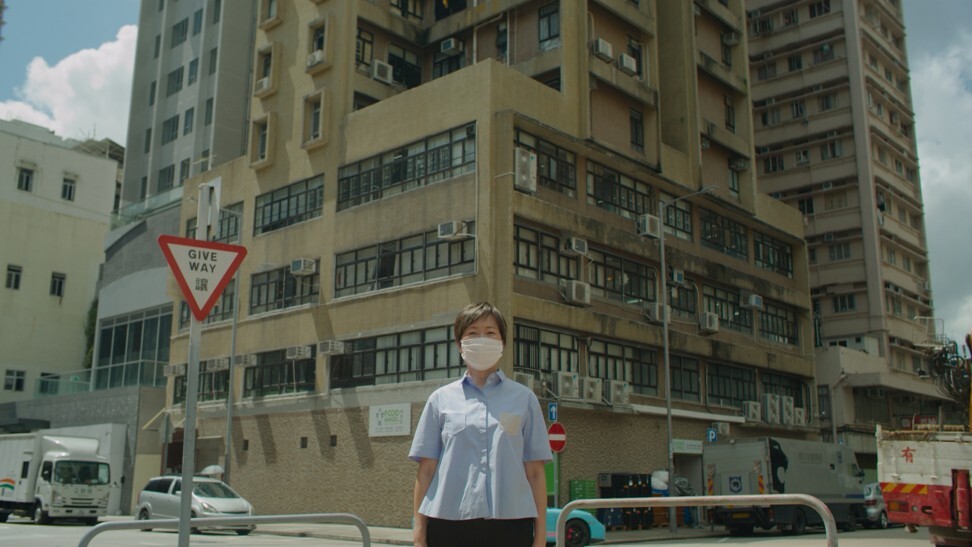 Food Angel has dedicated itself to solving both issues. Launched in 2011 by Bo Charity Foundation, this food rescue and food assistance programme collects edible surplus food from different sectors of the food industry that would otherwise be disposed of, and turns it into meals that are distributed to the needy.
The need for Food Angel's services increased during the pandemic, as Hong Kong's unemployment rate climbed as high as 7.2 per cent for the three-month period ending in February. But Zoe Lee, associate CEO of Food Angel, says the charity has developed innovative ways to prepare food for a greater number of people, which helped them meet the increased demand.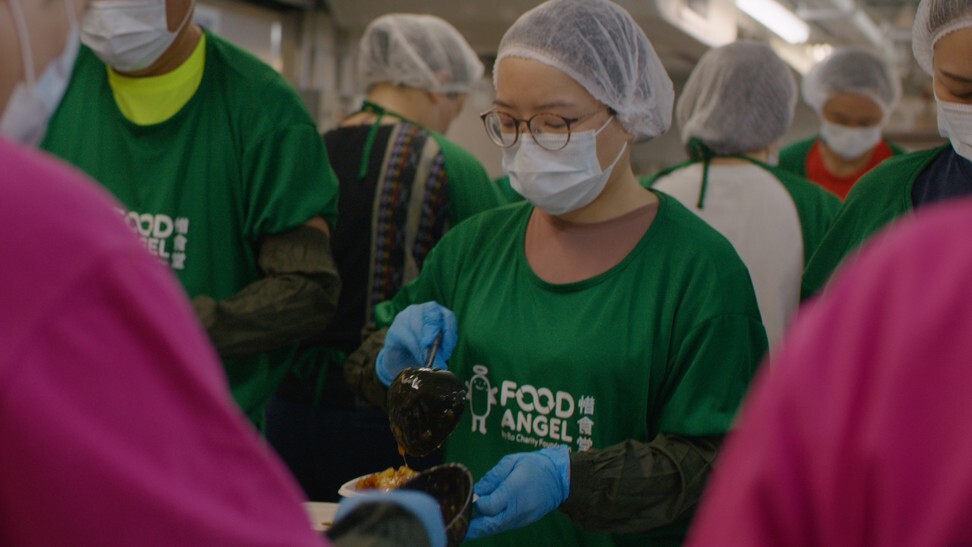 In 2019, with the support of The Hongkong Bank Foundation, Food Angel opened a central food processing centre called Harvest Mill, which provided more food storage space and also expanded the production capacity.
In addition, advanced cook-chill food preparation technology was implemented at Harvest Mill. This technology involves fully cooking meals, then rapidly chilling them, which enables them to be stored longer.
"The shelf life of our food items at Harvest Mill is as long as five days," Lee says. "So it provides us with more flexibility in food delivery." The cook-chill technology also allows for more meals to be distributed. This has helped Food Angel become a major channel for food assistance during the pandemic, providing a safety net for many needy families and the elderly.
"We are very grateful for [the foundation's] support that has allowed us to innovate and grow from serving 20 meals [per day] when we first started, to now serving over 10,000 meals," Lee says.