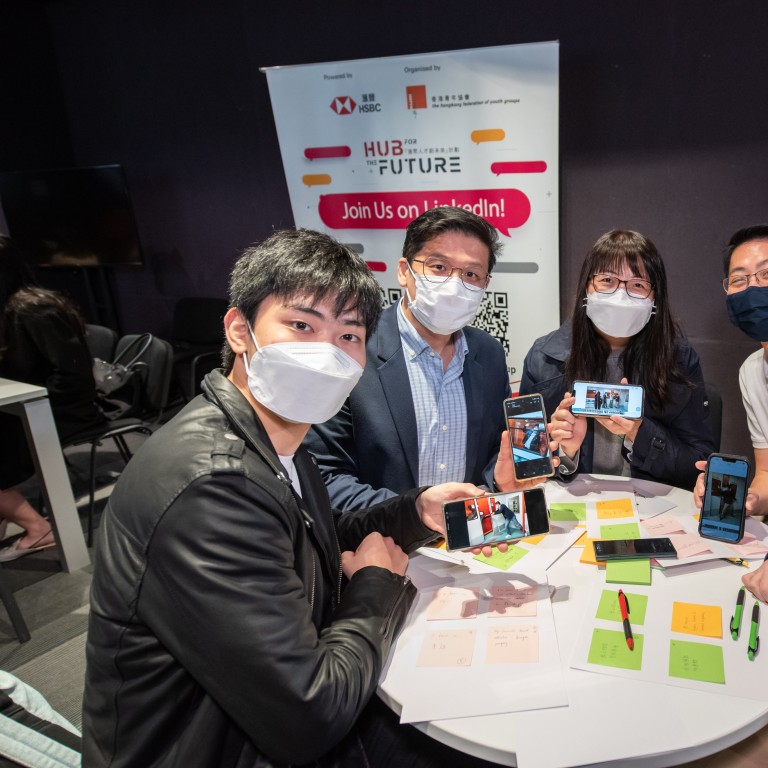 HSBC Scholarships help students from a range of backgrounds contribute to the lives of the people of Hong Kong
The bank has a long history of supporting the education of young people through its programmes like HSBC Scholarships and Hub for the Future
Two scholars explain how the bank's support has shaped their careers and education – and continues to inspire them in their personal development
[Sponsored article]
On a sunny day in 1978, Sandra Tsang arrived at what was then Hong Kong's airport, Kai Tak, nervous and eager. It was the first time the 21-year-old would fly, but her anticipation was heightened all the more because she and 11 fellow social work graduates were about to embark on a life-changing trip.
As one of the cohorts of university-trained social workers in the city, the ambitious graduates had reached out to social organisations and government officials in India, Bangladesh and Nepal for a self-initiated study trip.
"We were courageous – who were we but a group of social work graduates? Why would they accept our appointments? But they did," says Tsang, still amazed by their courage back then. "It was expensive, but the HSBC Scholarship made it possible for me to complete this eye-opening trip."
Tsang fondly remembers details from her travels. The group met with the missionary Mother Teresa, as well as local government officials, and visited refugee camps and grass roots communities, discovering the challenges of town planning in running non-governmental organisation projects in rural communities.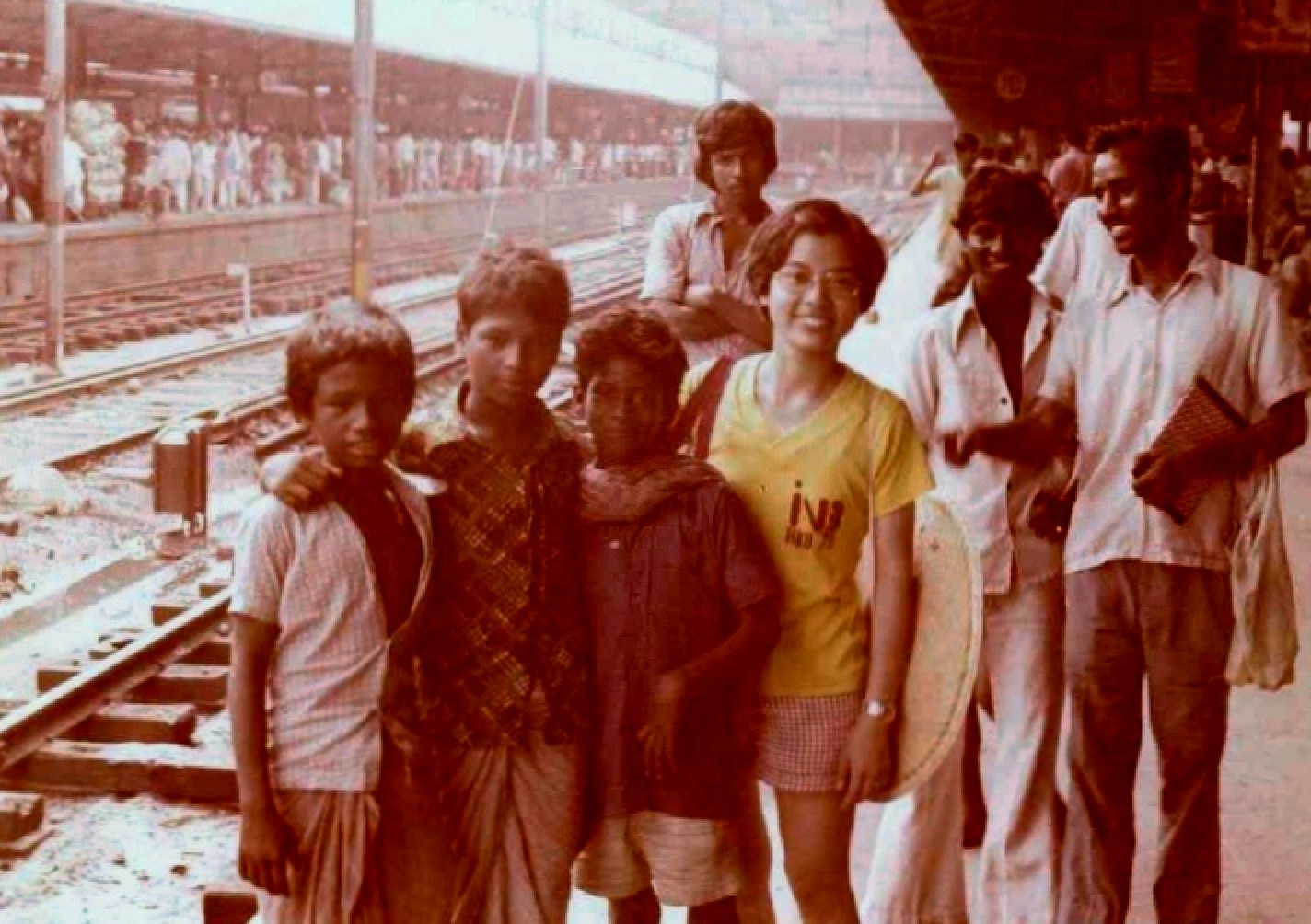 "It was such an enriching journey. It reinforced our social work commitment," Tsang says. "Looking at different situations and in different cities, the trip generated a lot of discussion and brainstorming among our classmates.
"The trip strengthened the connection between us, and we continue to share and contribute together in our own ways. Our class has been a regular alumni donor group since our graduation, and we support students undertaking overseas social work placements," she says.
In the following decades, Tsang would become one of the most established social workers and scholars in Hong Kong, with many publications on a range of social issues within the city. She has also served on several government committees, shaping and advising policies on social work in Hong Kong.
"The scholarship has empowered me a lot," Tsang says. "Apart from being a fortune for a student then, it was a huge recognition of my work."
Since 1965, the HSBC Scholarships have supported talented but underprivileged students to help them realise their dreams of contributing to Hong Kong society; recipients of a scholarship are granted the title of HSBC Scholar. The programme has evolved since Tsang's trip and has expanded to include six different schemes, including the recently launched HSBC Greater Bay Area (Hong Kong) Scholarship, with more than 6,000 individuals benefiting so far.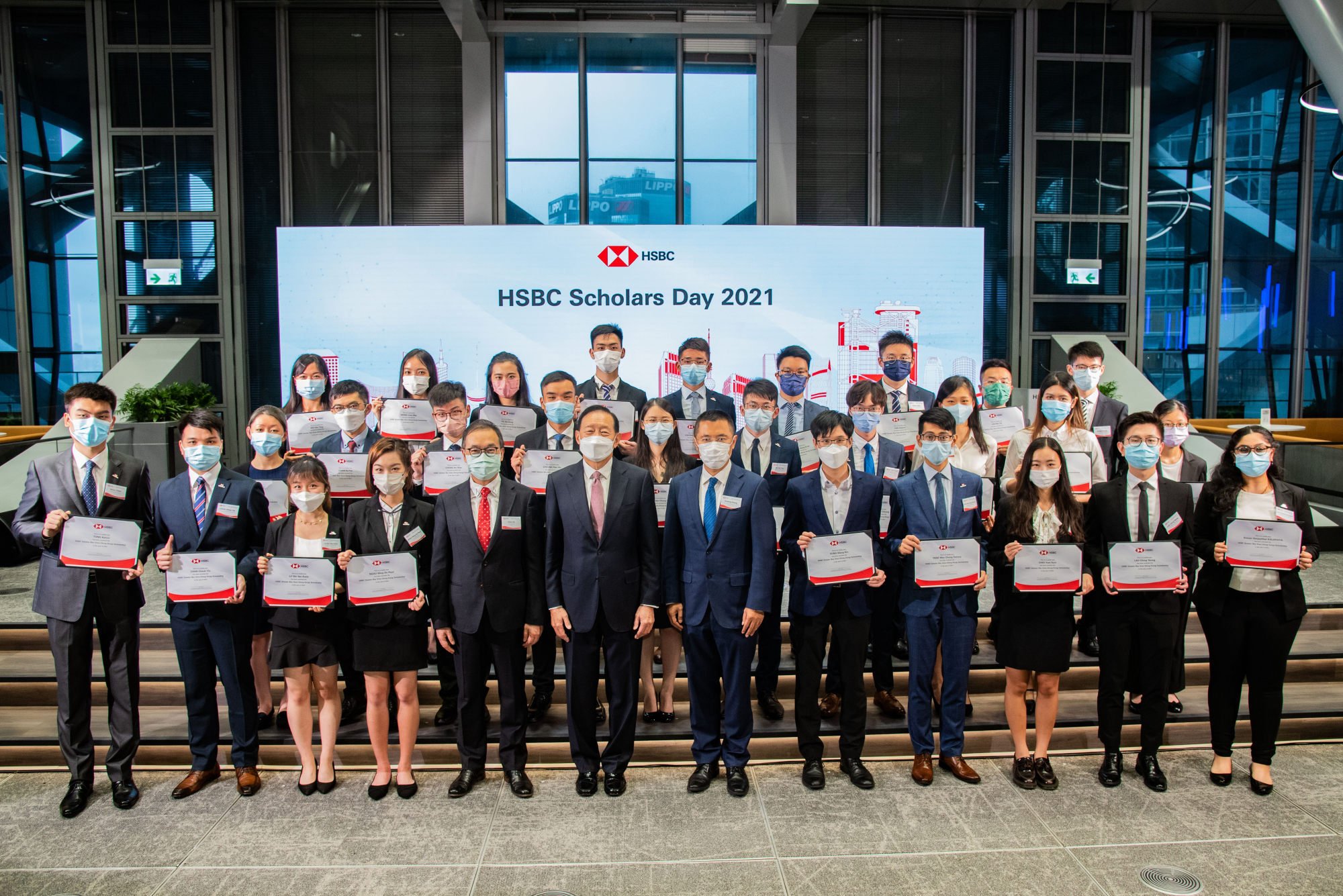 Jasmine Cheung, an astrochemistry student, was awarded an Innovation and Technology Scholarship in 2020. This particular scheme, which was launched in 2011, helps about 25 budding scholars annually to pursue their goals in science and technology, while widening their international exposure.
Astrochemistry – the study of the chemistry of stars and outer space – is a relatively new field compared to astrophysics, Cheung says. "This field is attractive to me because it is interdisciplinary. It is really interesting to combine chemistry, physics, astronomy and scientific computing to solve the kind of specific and very interesting questions about the origin of life."
Astrochemistry is a relatively niche field in Hong Kong, so Cheung applied to become a visiting student at the University of Cambridge for a year, where she is currently reading natural sciences. One of her most memorable experiences was a trip to the Netherlands to meet pioneers in the field. She spent a month at the country's Leiden University, working with the team of renowned astrochemist professor Ewine van Dishoeck. During that time, she worked closely with her daily supervisor, a PhD student of the professor, and met with van Dishoeck to discuss her project.
Cheung grins as she recalls her trip. "I actually searched for some complex organic molecules – these are made up of at least six atoms and are of great interest because they are precursors to the building blocks of life. Some, such as propanol and glycerol, have astrobiological significance in the formation of cell membranes.
"I tried to search for these and other kinds of molecules in a protostellar system consisting of two very young stars," says Cheung, adding that the experience helped her to understand the techniques, skills and knowledge needed to carry out research in the field.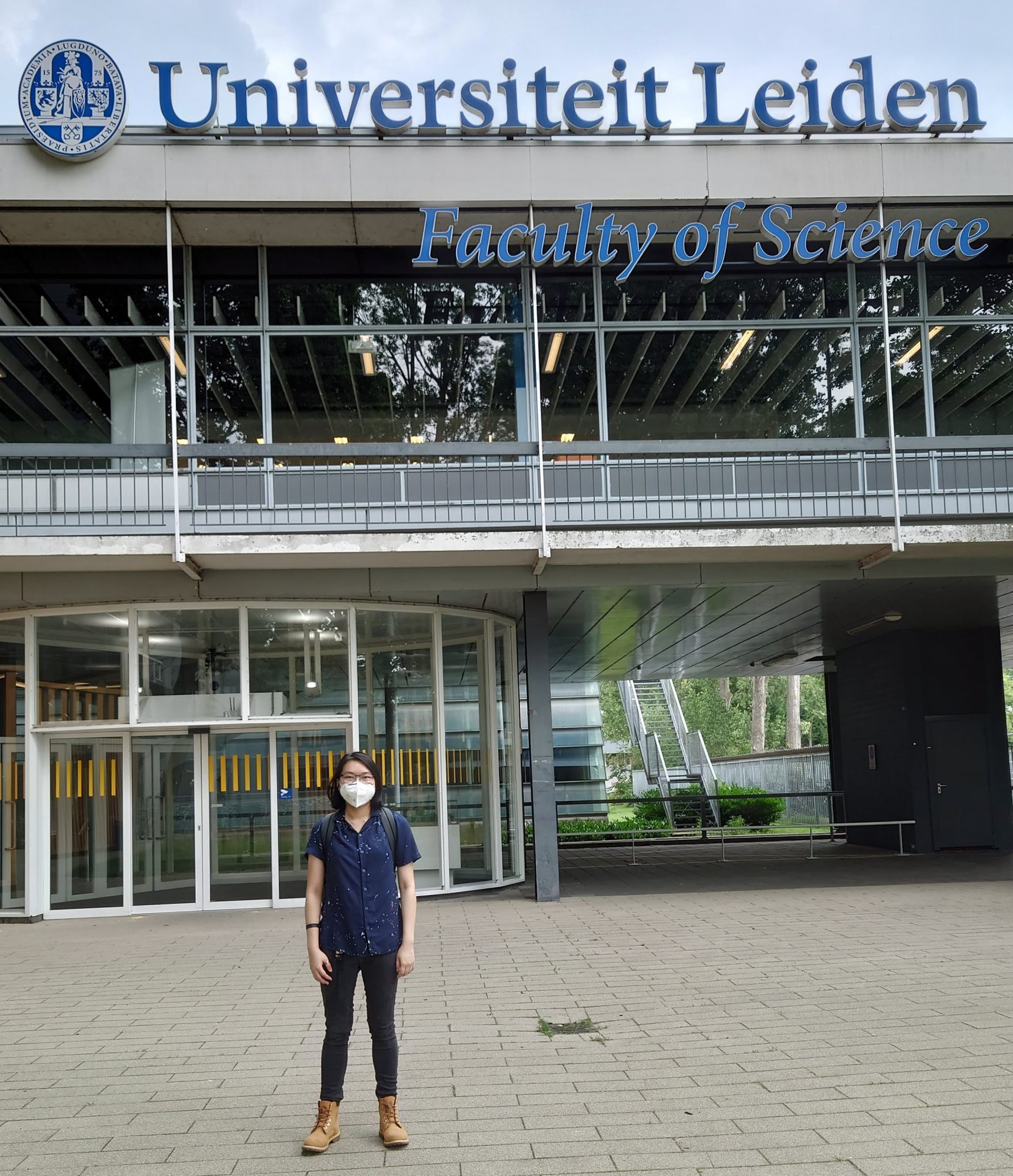 The extent of overseas research is always limited by funding, and the scholarship has helped lessen the financial burden of these exchanges, Cheung says. But the programme provides a lot more than monetary support.
"It is really about getting international exposure and building connections," Cheung says. "It is very important for scientists to collaborate with minds from all over the world, from all experts who work in this field."
Beyond supporting overseas study, the scholarship programme has a pool of diversified talent to guide scholars before and after exchanges. Students are assigned a mentor to help them establish what they want to achieve in their field and, importantly, how to pursue that goal.
In 2021, the HSBC Scholarship launched the Hub for the Future (the Hub) with the Hong Kong Federation of Youth Groups. It serves as a platform to connect old and new scholars, and as an incubation lab for social initiatives for the city.
"I am waiting to see what's next. I have been in this field for decades now, and I would love to share more," says Tsang, who has been reconnected with scholars through the initiative.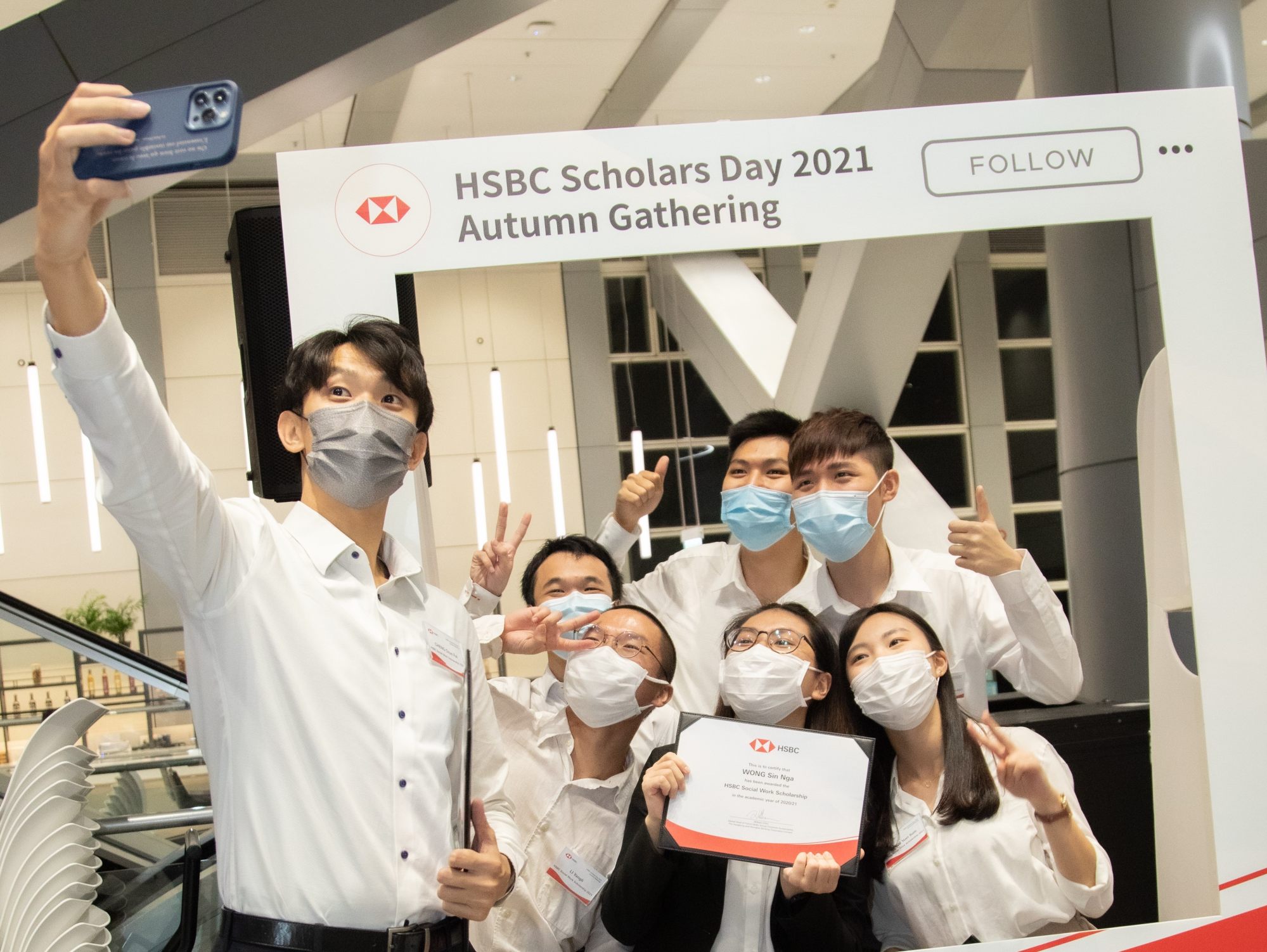 Cheung, despite being in the UK, hasn't skipped a beat in using the Hub to help the Hong Kong community. Inspired by the interdisciplinarity of astrochemistry, she has assembled a team of talents to develop a practical app called Vera that uses artificial intelligence and machine learning – a useful tool in science – to diagnose and treat speech sound disorder in Cantonese-speaking children in the city, providing speech training to help them.
Cheung has secured HK$140,000 (US$18,000) in funding from HSBC to build the app, and with the guidance of her mentor at the Hub, who is a social enterprise entrepreneur, she is gaining insight on how to utilise the funding to further develop it.
Work on the app began in February last year. With the help of speech and hearing experts as well as computer scientists, Cheung has identified a list of words used to diagnose speech and sound disorders, tested several models for the diagnosis system and developed a simple app interface. The next step is to refine the diagnosis system.
"When I was a second-year student, I had very limited connections and very limited research experience [before joining the scholarship programme]. HSBC has helped me expand my research experience in and outside of Hong Kong, and allowed me to connect with innovation and technology scholars ranging from dental students to those studying fashion design.
"The Hub for the Future is a very good impetus for students to think about how they can contribute and, even as undergraduate students, how we are already contributing to Hong Kong," Cheung says.