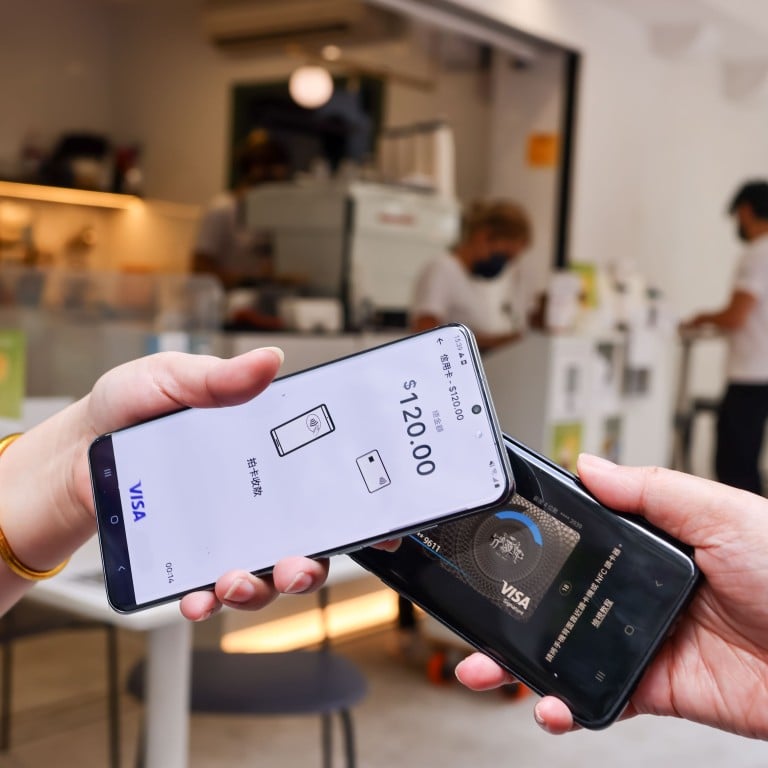 Cash is no longer king as small businesses go digital
[Sponsored Article]
 
Thanks to the rise of smartphones and mobile technology, consumers are increasing their use of digital payment acceptance methods such as credit cards, mobile payment apps, and other forms of contactless payment methods to pay for everything, from big-ticket items to groceries and bus fares. It is more important than ever for small businesses to ensure they are not falling behind on the cashless trend.
Over the past two years, the pandemic has accelerated this transformation, with Hong Kong seeing its largest drop in cash usage. The switch was most noticeable between 2019 and 2020 during the initial wave of the pandemic, according to a study on consumer payment attitudes carried out by Visa, a world-leading payment network.
As more and more consumers demand cashless operations, the demand for small and micro businesses (SMBs) to support digital payments has also increased. Many of these SMBs are eager to adopt digital payment methods, and many now understand the benefits to their business when providing this option for customers. 
"Allowing our customers to pay digitally has had a huge impact on our business, especially during the Christmas season when people shop for Christmas trees and flowers at our shop and on our website. With customers being able to make transactions with just a tap, they'll feel secure and more inclined to spend more money," Koyi Chan, owner of flower shop Bontanic Union says.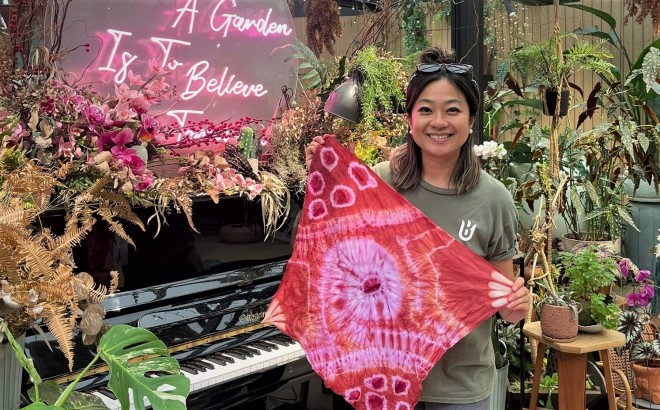 Like Botanic Union, two in five small businesses in Hong Kong agree that accepting digital and contactless payments is among the top investment areas needed to meet customer expectations, according to 'The Visa Back to Business Study'.
Turning your mobile device into a POS terminal
Carpenter Ng, 48, a driver with taxi service provider Chung Shing Taxi, has adopted Visa's 'Tap to Phone' solution, which enables his smartphone to accept contactless payments from passengers.
"Using my smartphone to accept credit card payments was faster than expected. I don't have to go through the process of counting notes and coins for change. There's less chance of disease transmission, and I can be sure I've given the right change. It's also easier to keep track of my earnings," says Ng. 
"This solution gives both taxi drivers and passengers peace of mind. They don't need to acquire or install any additional hardware or devices. They can simply turn an Android phone into a secure device to accept credit card payments, which is very useful especially when the passenger is in a hurry," says Sonia Cheng Man-yee, executive director of Chung Shing Taxi.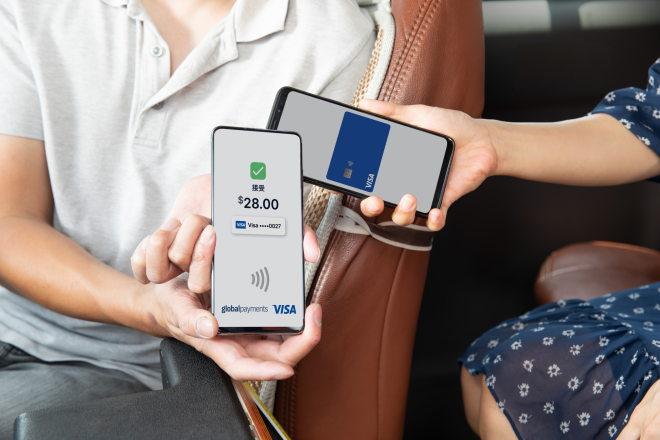 The possibilities for small businesses, on-the-road sales and gig workers are endless when it comes to using a smartphone as a POS terminal. That means no more long queues, no dealing with notes and coins, and an additional layer of security. 
Cash-flow management is another concern for SMBs when adopting digital payments. The real-time dashboard provided by the 'Tap to Phone' solution easily allows the business owner to get a full picture of how much money has been made on the go, according to Melissa Goh, head of merchant sales and acquiring for Hong Kong and Macau at Visa. 
Start accepting digital payments—with no delay at all
Goh says that business owners and gig workers who have never signed up for Visa's payment platform could begin accepting digital payments in a speedy manner with the recently introduced Acceptance Fast Track Programme. 
This programme allows Visa's partners, such as acquiring banks and fintech companies, to onboard businesses that can in turn easily open up acceptance through solutions such as 'Tap to Phone', e-commerce payment capabilities, and contactless payment.
"More and more business owners are realising the importance of having a convenient and secure digital payment option, because they can increase their revenue and customer base, as well as do it faster than before."
"At Visa, we have been responding to their needs by helping them take advantage of the various digital payment solutions," says Goh.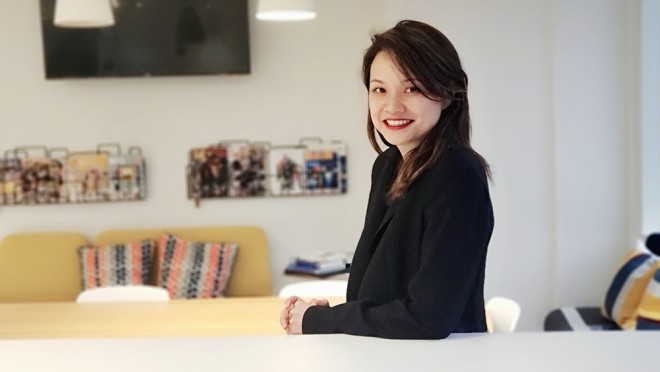 Innovative fintech solutions that address SMBs' pain points 
Time is money, especially for small businesses that work with suppliers or have customers overseas. They need to control costs while ensuring their products are delivered on time.
To address their needs, Visa partners with various fintech companies such as Airwallex, Currenxie, and Reap to issue virtual cards that can help businesses overcome challenges when they do cross-border business. For example, Neat, A Rapyd company, a Hong Kong-based fintech firm, has become a member of the Visa network and now issues Neat Visa cards for businesses incorporated in Hong Kong.
This new breed of corporate cards can help SMB owners manage their finances better. They can set monthly spending limits and receive instant transaction notifications, giving them more control and visibility over their finances. 
"We started using the Visa x Neat corporate card in 2020. Whether it's international business trips or team building expenses abroad, we can effectively control multi-currency budgets and manage cross-border expenses under one single account," says Kevin Cho, co-founder of
Peeba.com
, an online wholesale platform, and a user of the Neat Visa card.
Visa Business cards are specially designed for a variety of payment options to meet the needs of SMBs. Buyers and suppliers will also find it more efficient to pay and get paid with these cards. All of them can gain real-time visibility into their business expenses, which in turn can help mitigate risk and improve cash flow.
Doing business globally can be fast and easy
For those who have to pay suppliers or workers overseas, international payments can be a cumbersome process. In particular, the cost of sending money overseas can be prohibitive, the process can be time-consuming, and there are also foreign exchange risks to consider.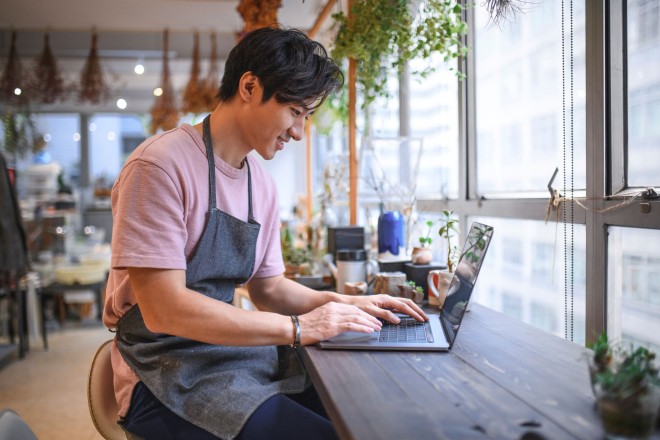 Understanding these challenges, Visa has streamlined the banking processes to allow businesses to receive payments more quickly and securely from their partners abroad. Visa also makes it easier for businesses to pay suppliers, employees, or remote workers, regardless of where they are, by facilitating the movement of money to a Visa card or bank account fast and efficiently.
"At Visa, our goal is to create a trusted platform where businesses, big and small, can accept and make payments everywhere and anywhere they are. Businesses don't have to worry about security or potential extra paperwork they need to do, while customers can enjoy the convenience and trust when they pay," says Goh.