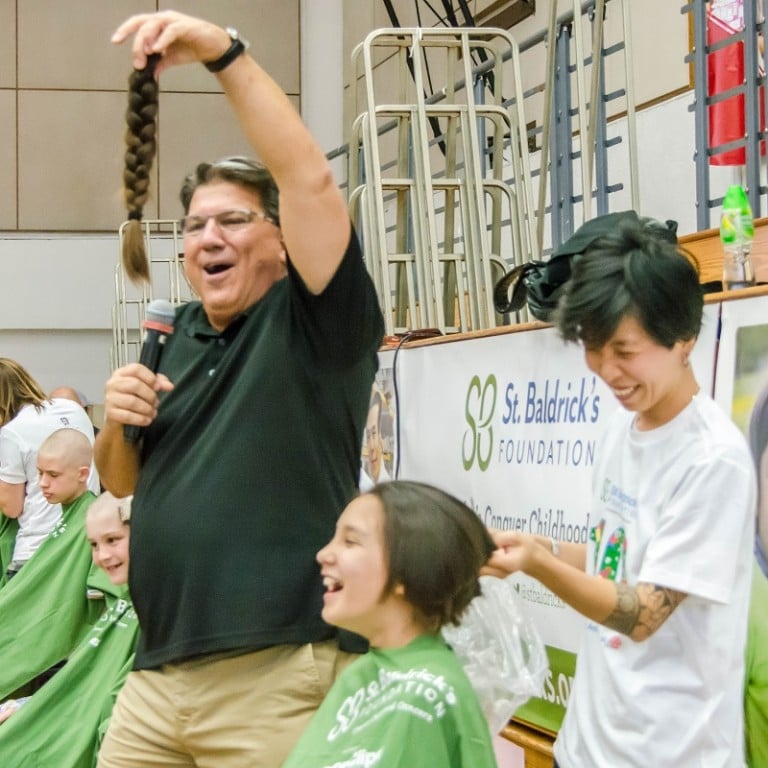 HKIS Students Go Under Razor for Kids' Cancer Research
In Partnership With
Hong Kong International School.
[Sponsored article] More than 80 Hong Kong International School students, parents and staff shaved their heads to raise funds for childhood cancer research at the school's 10th annual St Baldrick's Day event on March 16. The volunteer "shavees" - mostly primary and middle school students - raised more than HK$1 million for the cause.
Head of School Dr. Alan Runge praised the students' enthusiasm and initiative for the cause, noting that the top four fundraisers were young students who had each raised more than HK$54,000. Parents and faculty members also joined in the action, with "Team Princibalds" - comprised of Middle School Principal Paul Passamonte and Middle School Associate Principals Greg Ladner and Kevin Krembs - among the first to take the stage.
Since the first hair-raising St Baldrick's event at HKIS in 2008, more than 865 volunteers - most of them students - have raised more than HK$12 million for St Baldrick's Foundation of Hong Kong. The proceeds have helped fund 21 childhood cancer research projects in Hong Kong.
"Out of all the St. Baldrick's Day events I organise each year, I enjoy HKIS the most. Seeing kids helping kids is so very powerful," said Richard Kligler, Founder of the St Baldrick's Foundation in Hong Kong.
Every Edward Yu, Chairman of the Children's Cancer Foundation, thanked the HKIS community for their ongoing support.
"Without the help of HKIS, CCF absolutely couldn't have supported so many cutting edge research projects in Hong Kong, all of which are driving us towards a cure for childhood cancer," Mr Yu said.