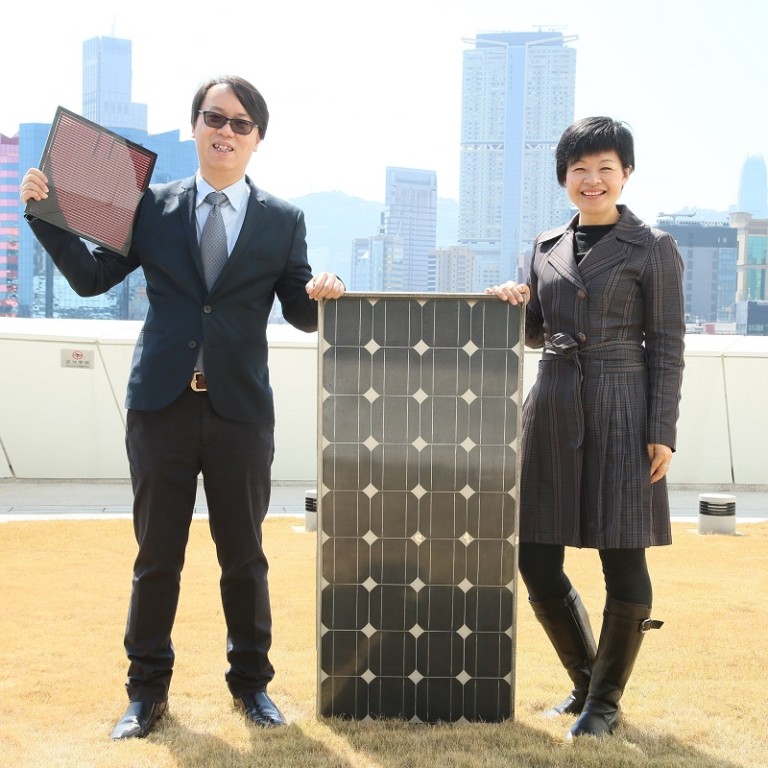 Turning Hong Kong's sunshine into electricity
Hong Kong's abundant solar energy and rooftop capacity are ideal for solar photovoltaic energy generation, a PolyU study has found.
In Partnership With
The Hong Kong Polytechnic University
[Sponsored Article] 
Hong Kong's abundant solar energy and rooftop capacity are ideal for solar photovoltaic energy generation, a PolyU study has found.
Hong Kong consumes an enormous amount of electricity but has been very slow to develop renewable sources. Renewable energy contributes to less than 1% of Hong Kong's output, with the majority generated from coal and nuclear sources. Yet, 97% of the city's carbon dioxide emissions are the result of electricity generation. There is clearly an urgent need to develop alternative sources of energy.
Solar photovoltaic (PV) energy is a clean source that can be integrated into the walls, roofs and windows of buildings. The solar panels take up no additional land space and can help reduce the use of other building materials. However, a drawback to their use in Hong Kong is the high cost of installation, which is around three to four times higher than in mainland China. Further information on the costs and potential benefits is thus needed to assess the viability of local PV energy generation.
To meet this need, Dr Charles Wong Man-sing from the Department of Land Surveying and Geo-Informatics and Dr Vivien Lu Lin from the Department of Building Services Engineering have investigated the installation capacity, energy generation capacity and environmental benefits of investing in PV energy in Hong Kong. The data collected from the solar radiation transmission model indicated that Hong Kong enjoys sunshine for more than half of its days in a year and is, therefore, highly suitable for solar power generation. Using high-resolution airborne laser scanning data and geographical information systems data to map the available rooftop area in Hong Kong, researchers also found that out of the 309,000 buildings, 233,000 are suitable for installing PV panels with a total area of 39 km2. The potential annual solar energy output can reach 4,674 Gwh, or 10.7% of Hong Kong's energy consumption. This will reduce greenhouse gas emissions by three million tonnes.
The cost of purchasing and installing sufficient PV systems will amount to HK$30 billion. This may sound expensive, but it will only take around two to three years to pay back. With an average lifetime of 25 years, the solar panels will provide 25 years of clean electricity. The researchers also noted that the market of PV applications is still small, and costs will come down as market capacity increased. Ideally, the government will provide subsidies to ensure that the price of PV energy is competitive to that of the electricity generated by traditional technologies.
The results of the study were published in international journal Renewable Energy.