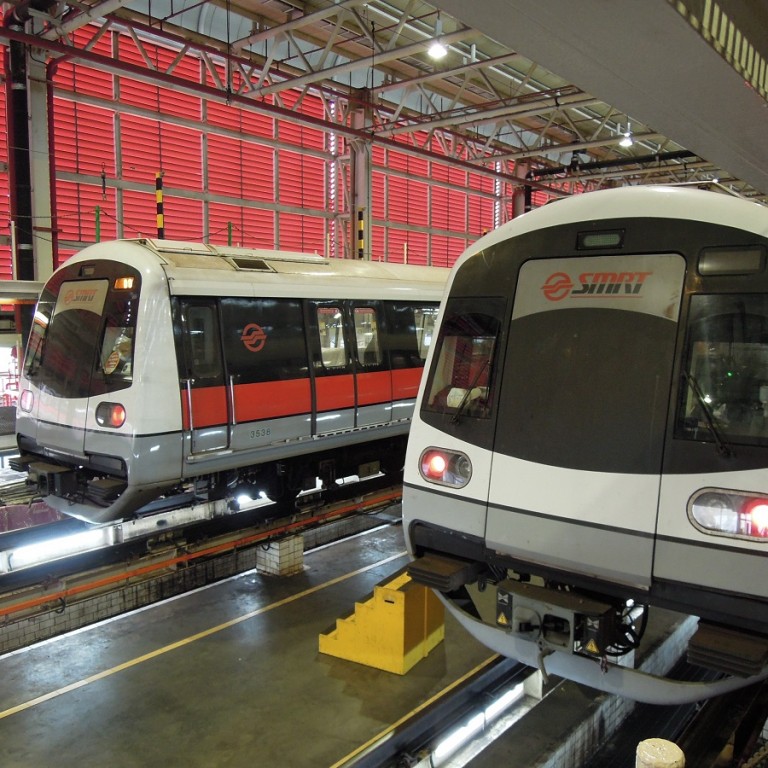 Making impact for greater good
[Sponsored article] The inaugural Times Higher Education (THE) Innovation & Impact Summit, co-hosted by The Hong Kong Polytechnic University (PolyU) and THE, commenced on 31 May with the PolyU Showcase, highlighting four areas of the University's innovations that have been impacting economy and society, solving problems, creating hopes and benefitting mankind.
In Partnership With
The Hong Kong Polytechnic University
[Sponsored article] The inaugural Times Higher Education (THE) Innovation & Impact Summit, co-hosted by The Hong Kong Polytechnic University (PolyU) and THE, commenced on 31 May with the PolyU Showcase, highlighting four areas of the University's innovations that have been impacting economy and society, solving problems, creating hopes and benefitting mankind. Led by PolyU researchers, over 100 delegates participated in the pre-summit workshops which were divided into four concurrent sessions, namely "Space, aviation and railway", "Sustainable urban development", "Human-centered innovation" and "Hospitality".
Workshop 1: Space, aviation and railway
At this workshop, delegates were taken on a journey to learn how the University's innovations enhance people's travel experience from the ground up to the sky. In particular, delegates were impressed by PolyU's optical fibre sensing technology for better rail safety. Researchers explained that since optical fibre sensors are installed in both passenger trains and tracks for cross-monitoring, operational and maintenance efficiency is highly enhanced. This most effective mode of maintenance has recently been adopted in two of the busiest metro lines in Singapore.
Delegates also had the opportunity to visit the University Research Facility in 3D Printing, the first 3D printing facility among higher education institutions in Hong Kong to support teaching, learning and research. During the tour, delegates heard first-hand from researchers how the 3D printed Transcatheter Aortic Valve Implantation Simulation Model jointly developed by PolyU and Queen Elizabeth Hospital works in training doctors. In the minimally invasive transcatheter aortic valve implantation surgery to repair the heart valve without removing the damaged valve, doctors traditionally have no way of practising their skills other than performing the actual procedure on patients. However, this has been changed by PolyU. The simulation model provided patient-specific 3D-printed blood vessel and aortic valves, with fluid flow and temperature to mimic human circulation. This enables doctors to perform repetitive trials of the procedure prior to the actual surgery, thereby enhancing clinical skills development and patient safety.
Workshop 2: Sustainable urban development
PolyU experts and engineers introduced to delegates the comprehensive structural health monitoring system for life-cycle monitoring of mega-structure safety, which is crucial to sustainable urban development. Delegates gained a better understanding of the system which would perform health checks throughout the lifespan of buildings and structures, including the world's third tallest tower – the 600-meter Canton Tower in Guangzhou, China. The first two modules of the system contain sensors for collecting and transmitting data in real time while another three modules comprise data processing, control and management systems and a structural safety evaluation system. The sixth module is an inspection and maintenance system for identification of structural damage or deterioration.
In addition, this Workshop featured the PolyU-developed Intelligent Building Life-Cycle Diagnosis and Optimization Technology that can be implemented at various stages in a building's life-cycle to effectively diagnose and optimize the central air-conditioning systems and control systems and, hence, reduce energy consumption. Implemented in a number of major projects (including the International Commerce Centre, MTR stations and the airport) in Hong Kong, this technology has helped save over 100 million kWH of energy per year.
Workshop 3: Human-centered innovation
Human-centered innovation is fast becoming one of the most effective ways to improve people's lives. This Workshop showcased healthcare related innovations by PolyU researchers, including the Scolioscan, a radiation-free system for accurately screening and monitoring scoliosis of the spine. Delegates watched a demonstration of the Scolioscan which utilised 3D ultrasound imaging techniques. It can be used as often as needed to monitor treatment progress, with measurement results comparable to those of conventional assessments, but without the radiation hazard. The system is being used in a number of hospitals for trials and research, and has already obtained 20 patents.
Another healthcare related project on display was the Scar-Care pad for treating hypertrophic scar. Traditional treatment of hypertrophic scar using pressure garment or pressure pads made from polyethylene foam are uncomfortable to wear and often non-durable to sustain the pressure. Whereas silicone gel products in the market are mainly used to moisturise the hypertrophic scar. For this reason, researchers at PolyU invented the "Smart Scar-Care" pad to combine the effect of pressure therapy and silicone gel, serving dual functions of reinforcing pressure and moisturising scar. Clinical trial showed the pad effective in reducing scar pigmentation and vascularity, improving skin elasticity and preventing dehydration.
During the visit to the Asian Ergonomics Lab, delegates viewed the product prototypes produced based on the first-ever digital database of Asian head and face sizes developed by PolyU researchers for extensive use by designers and manufacturers in the design, engineering and fashion industries. This database enables designers to make consumer products that properly fit Asian body sizes and international brands to develop Asian-fit products for the booming Asian consumer market.
At the project display of the Institute of Textiles and Clothing, researchers introduced the Nu-Torque Singles Ring Yarn Technology which produces ring-spun yarn with higher strength, excellent softness and the ability to retain shape even after many washes. It is achieved by increasing the number of residual turns in the yarn and changing the tightness of the twists. The process saves significant energy and requires no chemicals, making it a truly green technology now widely licensed to textile manufacturers and adopted by popular clothing retailers across the world. More than 500,000 units have been installed to date.
Workshop 4: Hospitality
Teaching innovation is one important hallmark of PolyU. A unique example is PolyU's School of Hotel and Tourism Management (SHTM). During this Workshop, delegates had an understanding of the SHTM's fully integrated approach to education, capitalising on the benefits of offering real-world, problem-based learning opportunities through its teaching and research hotel, Hotel ICON. Delegates toured around the Hotel ICON, SHTM's Tourism Resource Centre, Samsung Digital Lab, training restaurant Bistro 1979, Vinoteca Lab and Western Food Production Lab. These are no ordinary hospitality laboratories. Not only do students apply their knowledge and concepts learnt in the real world, but also experiment their new ideas and innovations from food and beverage, packaging to client servicing and marketing.
In addition, delegates learnt of SHTM's three-pronged approach to teaching. Firstly, the school has a "targeted and diversified curriculum" taught through practical training, simulations and role play. The second is the internship programme, i.e. a six-month or part-time placement at Hotel ICON. For outstanding students, the Elite Management Programme will provide opportunities to learn from senior hotel management staff on a one-to-one basis. And thirdly, SHTM has a focus on research and innovation. At Hotel ICON, there are three dedicated 'Tomorrow's Guestrooms' for students and even other PolyU departments to develop and try out new concepts in the areas of hotel design and management, innovative technologies and well-being.