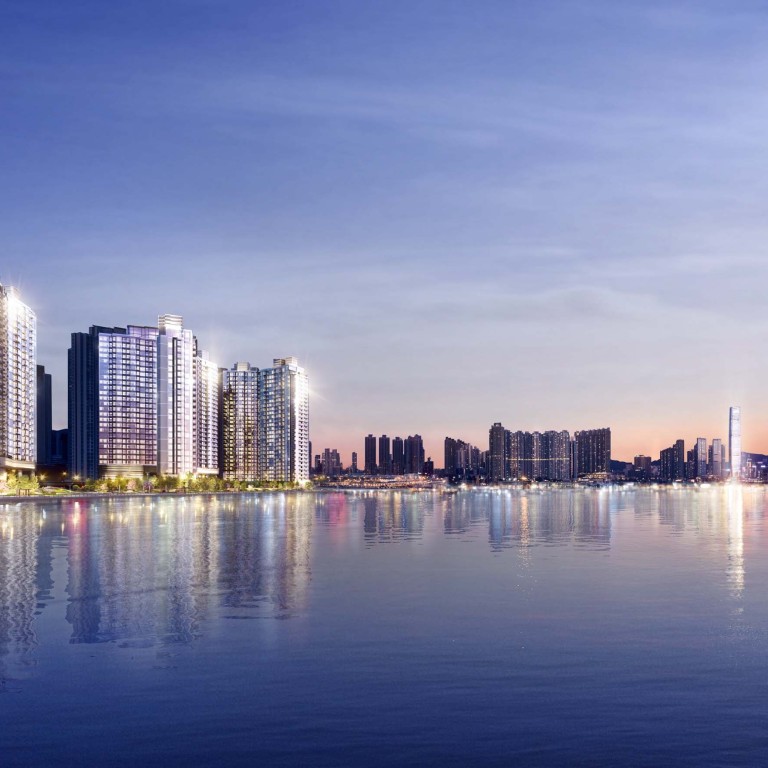 How Hong Kong's iconic Victoria Harbour has inspired design of Grand Victoria – city's luxury harbourfront residential development
Each one of the upmarket 1,437 studio, two-, three and four-bedroom flats at the property in South West Kowloon will enjoy views facing harbour
Rolling facade of project's towers represents 'the literal ocean', while interior features such as curved walls, corners and edges resemble those of private yachts
[Sponsored article]
Finding a spacious luxury property offering uninterrupted sea views is not always easy in Hong Kong's high-density environment.
However, Grand Victoria, a new, high-end waterfront residential development in South West Kowloon, provides just that solution by offering views of the city's iconic Victoria Harbour from each one of its waterfront-facing 1,437 studio, two-, three and four-bedroom flats.
The project on the West Kowloon waterfront, which is expected to be completed in 2023, is being carried out by five leading developers, Sino Land, Wheelock Properties, K. Wah International, Shimao Property and SEA Group, while the exterior and interior designs – inspired by the city's iconic harbour setting – have been created by four internationally renowned award-winning architectural and design companies.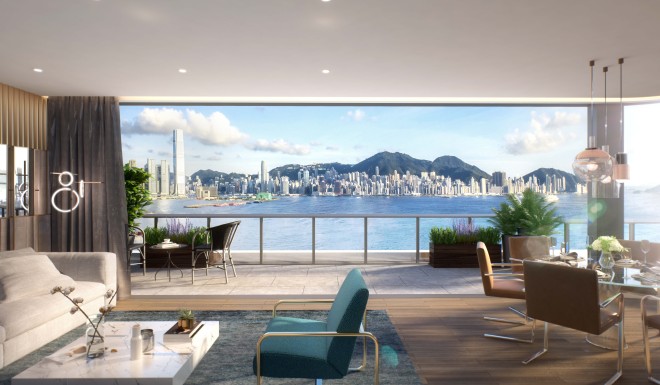 The towers' sleek, rolling glass facade has been created by Arquitectonica, with Rottet Studio designing the inside of the five-storey twin clubhouse, and Champalimaud Design devising the interiors of the Director's Villa, the grand function room in the development's ground-floor clubhouse. Hirsch Bedner Associates has designed the lobbies and interiors of the flats.
Harbour provides inspiration
"We envisaged the towers as the literal ocean, a rolling expanse of water across the site," says Bernardo Fort-Brescia, founder of Arquitectonica. "The podium is realised as the coastal shoreline, a series of pebbles scattered from the sea floor."
He and his wife Laurinda Spear, who launched their multi-award-winning company in Miami in the 1970s, have built their reputation on bold, modern designs. Their notable residential and hospitality projects include Icon Brickell Residences and W Hotel in Miami and the Luxury Collection Paracas Resort & Spa in Peru.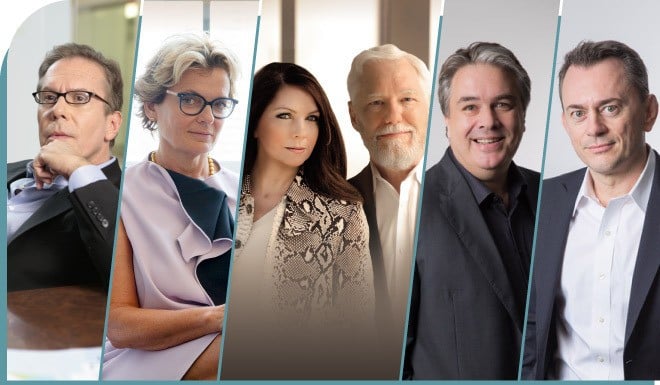 Widely credited with revitalising Miami's cityscape, the firm has expanded its reach by opening offices in cities around the world, including Hong Kong, Shanghai, New York, Paris and Dubai.
Fort-Brescia says he wanted to create a unique exterior for the Grand Victoria project, which differs from typical Hong Kong residential properties. Alongside using glass, which dominates the facade of the development's towers, he created sweeping aluminium L-shaped "sails" to add a sense of drama and provide added privacy between flats.
"The design represents a tapestry of the ocean, discoverable from different distances with different expressions captured at each turn, like the undulating waves," he says.
Maritime influences abound
Ian Carr and René Gross Kaerskov, co-CEOs of the award-winning Santa Monica-based Hirsch Bedner Associates – known for its work on international hotels, including the Marina Bay Sands in Singapore, Great Scotland Yard Hotel in London and Japan's Four Seasons Hotel Kyoto – imagined entering Grand Victoria as embarking on an exclusive luxury getaway and designed interiors reminiscent of those found on a sumptuous private yacht.
The duo's lobby for the Phase One tower pays homage to an evening cruise and boat decking, with an interior of warm timber, paired with blue Italian marble, which evokes the idea of the swirling water of the ocean. Custom-designed sculptural wall panels, with ribbons of blue, layered with flecks of gold leaf, also conjure up images of waves.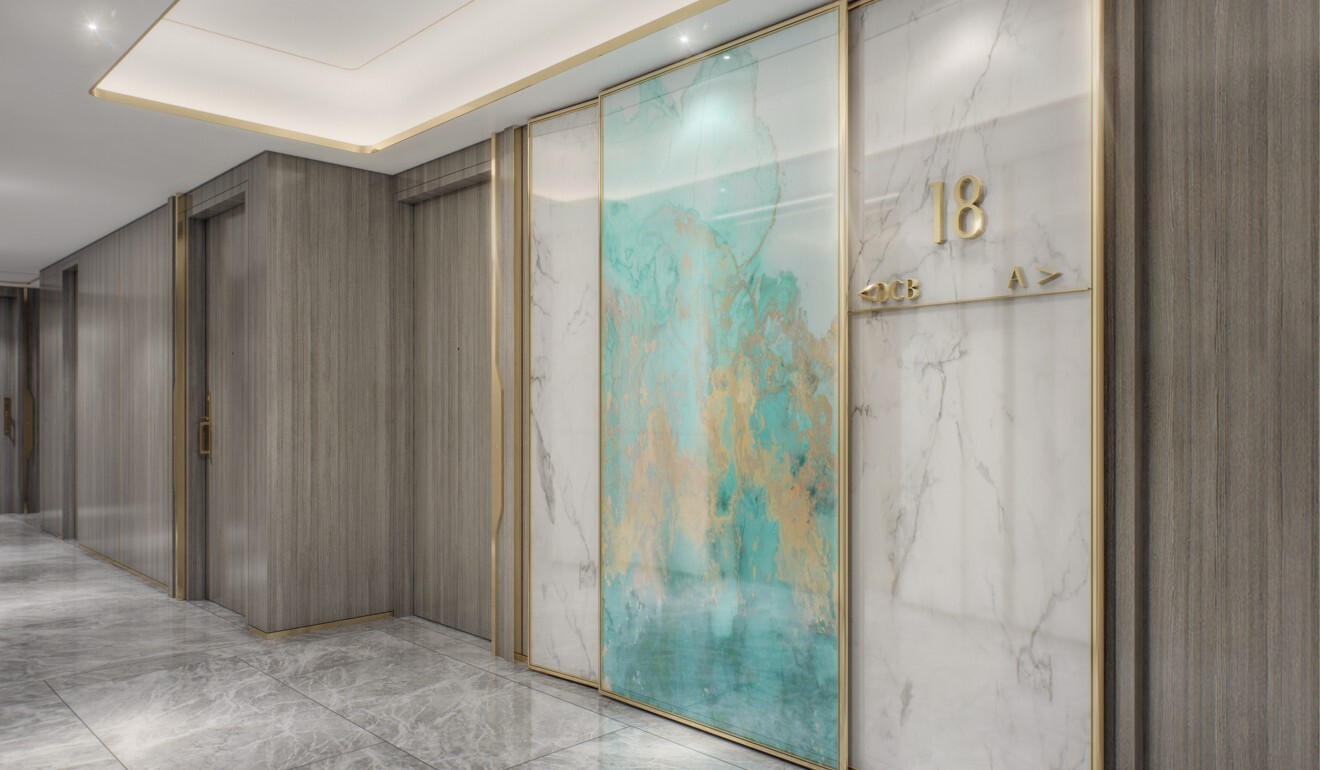 Phase Two and Three's lobbies, featuring a calming palette of blue and white, accented with gold, were also inspired by the sea and sailing, and the summer sun's reflection on the ocean. "The design is one of fresh, soft tones, evoking a sense of understated comfort and elegance," Carr and Kaerskov say.
The lobby interiors have curved walls, corners and edges, which bring to mind the streamlined interiors of a luxury yacht, with leather laminate detailing suggesting the leather interiors of boats.
Harbour view takes centre stage
The Jewel clubhouse, which covers an area of about 58,500 sq ft, will comprise two gyms – one of which will offer a 270-degree view of the harbour – two 50-metre outdoor pools, an indoor pool, yoga room, indoor sports court and children's play area.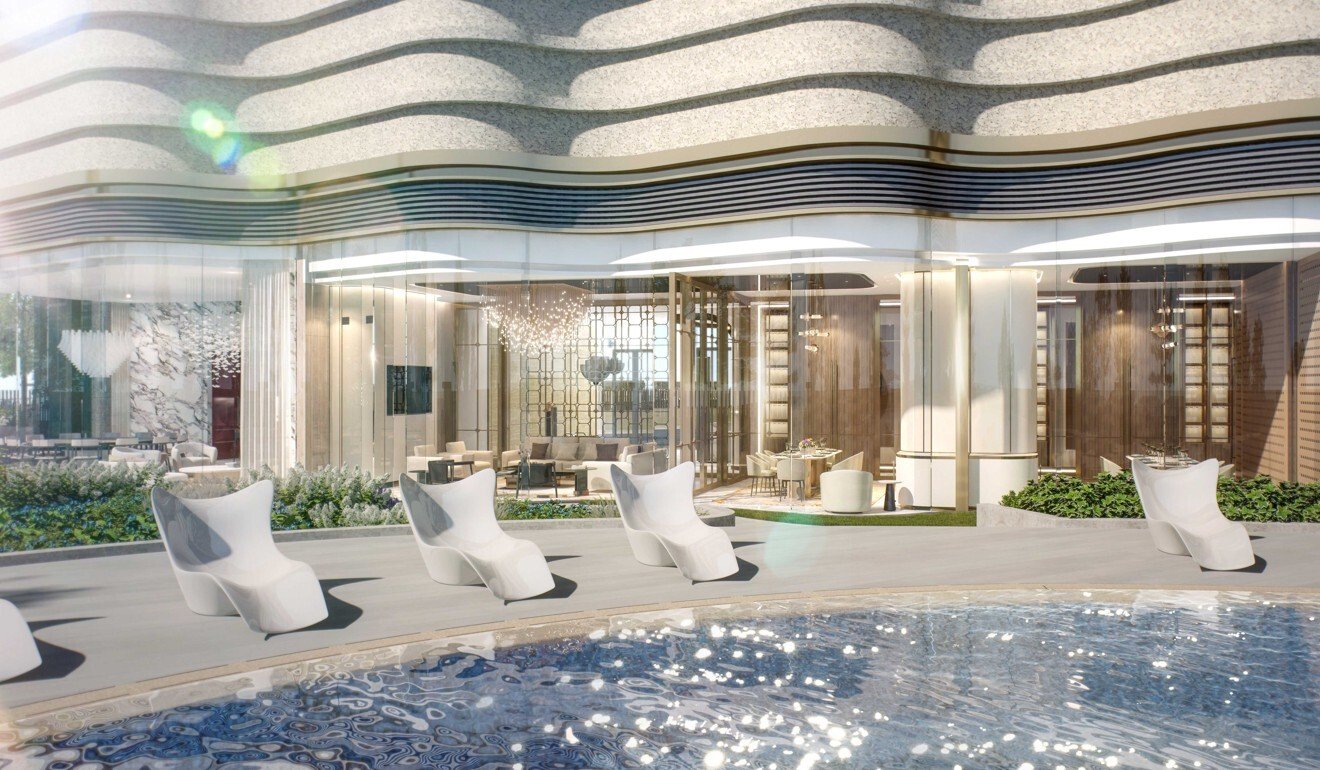 "When you walk into this building, at first sight I think you'd be calmed," says Lauren Rottet, founding principal of the Houston-based Rottet Studio, who won Interior Design magazine's 2019 hospitality designer "Lifetime of HiPness Award", honouring industry people and products.
She and her company are known for creating innovative designs on projects including the New York residential development, Central Park Tower, and the presidential bungalows at The Beverly Hills Hotel, in Beverly Hills, and The Ritz-Carlton, Los Angeles.
For her Grand Victoria designs, Rottet says she used subtle accents of bronze, stainless steel and glass, which play on light, to let the harbour view take centre stage.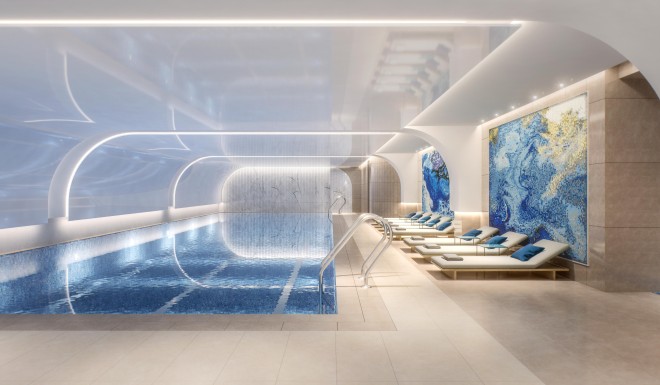 "Victoria Harbour is never static," she says. "We wanted to bring that into the design and the interiors of this building. So you would feel the light of the harbour in the morning … feel it differently at night, so that you would experience every single minute of this beautiful activity that's out in the water."
Champalimaud Design's work on the Director's Villa, which features large ceiling-to-floor windows, echoes this focus on the harbour.
Founder Alexandra Champalimaud and her company's partner, Winston Kong, describe the design palette as "reminiscent of a rare multifaceted gem whose colours and reflective patterns resemble the sea".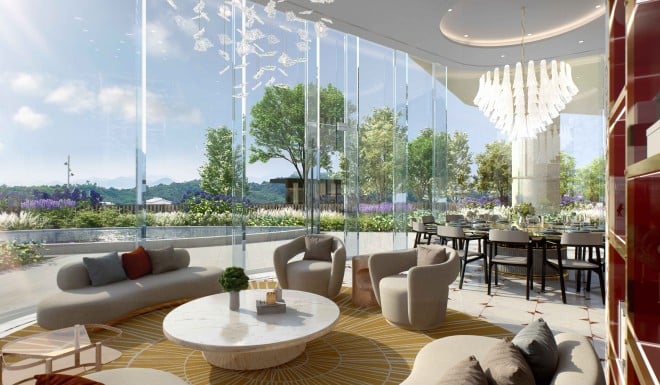 The stone walls of the interior will be cut to resemble sails on boats in the ocean, while the centrepiece of the villa's design will feature an intricate chandelier, inspired by a school of fish.
The New York company, which has won 40 design awards over the years, is known for creating timeless-looking interiors on its many projects, which include the Hotel Bel Air in Los Angeles and Raffles Singapore.
Designed for Hong Kong
All of these expert design teams have painstakingly curated every aspect of the residential development to ensure that Grand Victoria will not only complement, but also enhance Hong Kong's iconic waterfront area.
"Hong Kong is a city of contrast – a metropolis full of energy, light, sound and movement – and yet we are on an island surrounded by mountains, beaches, and ocean," Carr and Kaerskov say.
"It is natural then, for the property situated with the city on one side and Victoria Harbour on the other, to epitomise this balance."
Richard Riveire, one of the principals at Rottet Studio, believes the Grand Victoria project on the Victoria Harbour waterfront will prove to be an outstanding addition to Hong Kong's existing skyline. "It's a place that very much belongs to Hong Kong – and could be nowhere else in the world," he says.