How Wharf's 'future-proof' commercial developments have helped Chinese cities develop
Developer brings proven experience from Hong Kong to Chengdu, Changsha, Chongqing, Suzhou and Wuxi
Acclaimed International Finance Square complexes serve as testament to firm's 'Building for Tomorrow' vision
[Sponsored article]
Two of Hong Kong's most-visited lifestyle landmark destinations, Harbour City and Times Square, have helped to develop the areas of the city where they are located.
Harbour City, built on the site of a colonial-era wharf and dockside pier and warehouse area beside Victoria Harbour in Kowloon's Tsim Sha Tsui area, started out in 1966 with the opening of Ocean Terminal, a cruise liner passenger terminal and Hong Kong's first air-conditioned shopping centre.
In the decades since then, the development has been expanded, and today it encompasses a 2 million sq ft mall, three hotels, 4.6 million sq ft of office space, serviced apartments, a private recreation club and a cinema, and is known as a destination for international luxury brands to showcase their goods to China.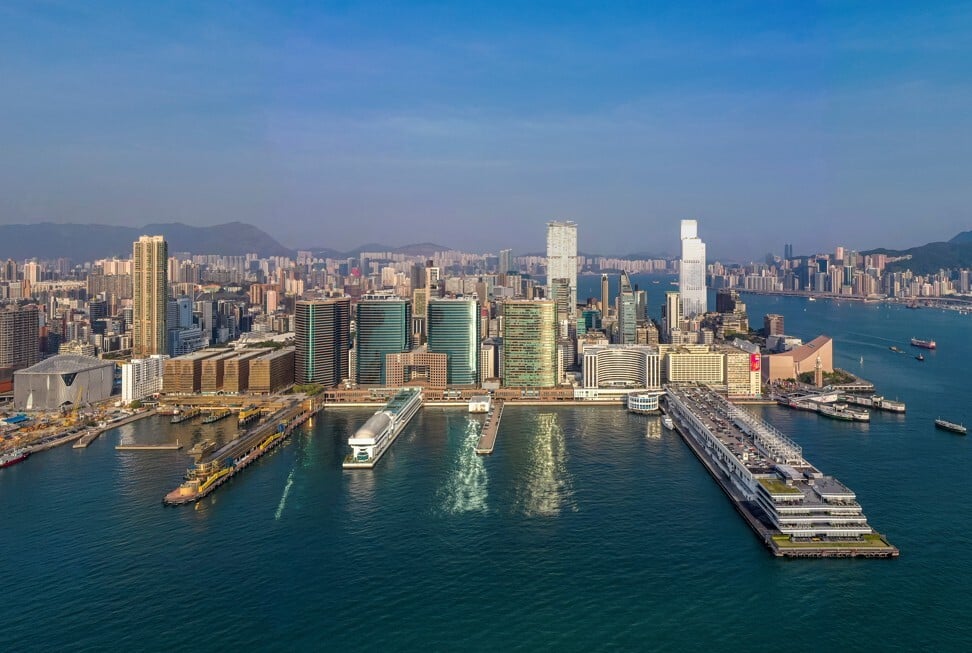 In Hong Kong Island's Causeway Bay area, an old tram depot and adjacent wet markets selling fresh produce were transformed into Times Square – a 2 million sq ft complex comprising a shopping centre and two office towers, which opened in 1994. Today, it is home to the world's most coveted luxury brands and is the preferred office location for multinationals and technology companies. The must-visit shopping landmark, with its 1 million sq ft retail area spread over 17 storeys, is among the world's most successful "vertical malls".
What is most remarkable about these two developments is how, after many decades, they remain as popular and relevant as ever.
The Hong Kong developer behind both projects, Wharf, has a proven track record in building and operating landmark properties in Hong Kong and cities in mainland China.
Since the 1990s, the company's "Building for Tomorrow" vision has seen it involved in more than 100 prestigious development projects worth hundreds of billions of Chinese yuan. Among them are leading commercial projects that have welcomed many leading international brands and helped to transform the retail environment in burgeoning cities.
Wharf has recorded considerable success in creating a series of five acclaimed International Finance Square (IFS) developments: two in Chinese provincial capitals – Chengdu, in Sichuan, and Changsha, in Hunan – another in the southwestern municipality of Chongqing, and two more in the cities of Suzhou and Wuxi in Jiangsu province.
These five IFS properties are either situated in prime city centre locations or new CBDs (central business districts).
"The idea of an IFS is to build something that would last for generations with relevance … and it would become the equivalent of what I would call a commercial town hall," says Stephen Ng, Wharf's chairman and managing director.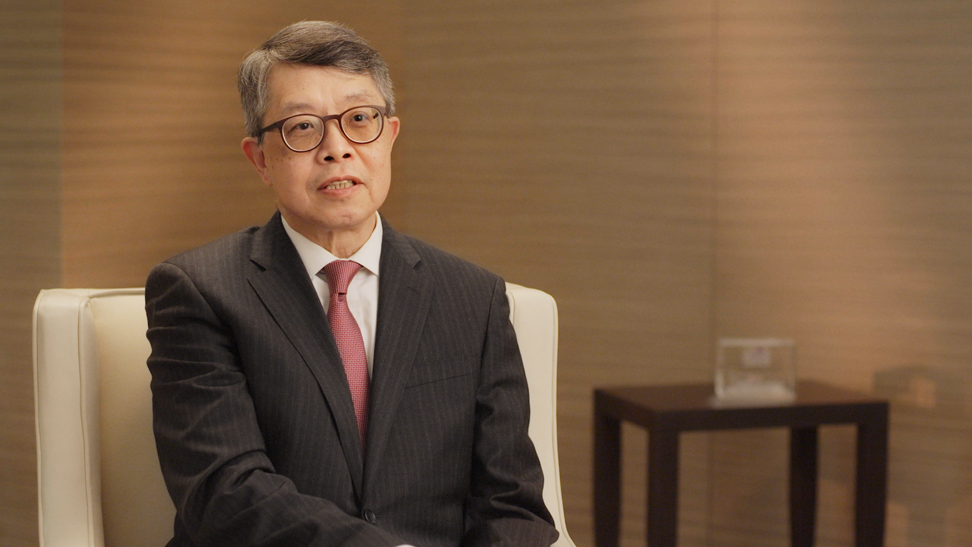 The IFS projects have been designed so they are more than simply a one-stop destination for entertainment, culture, shopping and dining.
"When we are building a community, we also want to build a stronger sense of belonging," Ng says. "IFS even brings a sense of pride to the city. Before we entered each of these cities, there wasn't any other project of the standard and size that we were building. IFS [involves] bringing the city up, in a way. It helps lift living standards … and aspirations for better living."
Community focus enhances emerging cities
While these cities had not gained the international attention of major Chinese metropolises such as Shanghai and Beijing, Wharf believes its IFS projects have contributed to their development towards becoming sophisticated cities.
"We wanted to help fast-track their economic, social and cultural development," Ng says. "We wanted to help them grow – not just in business, but also in life."
Wharf's IFS developments have played pivotal roles in urban development, most notably in Chengdu and Changsha – two of China's fastest-growing cities.
Chengdu in western China has experienced major changes since Chengdu IFS, Wharf's first IFS flagship property on the mainland, opened in 2014. The complex features a 204,000-square-metre shopping mall, three Grade A office towers, the 238-room Niccolo Chengdu and 175 serviced apartments – creating an environment resembling that of a "Consular Row".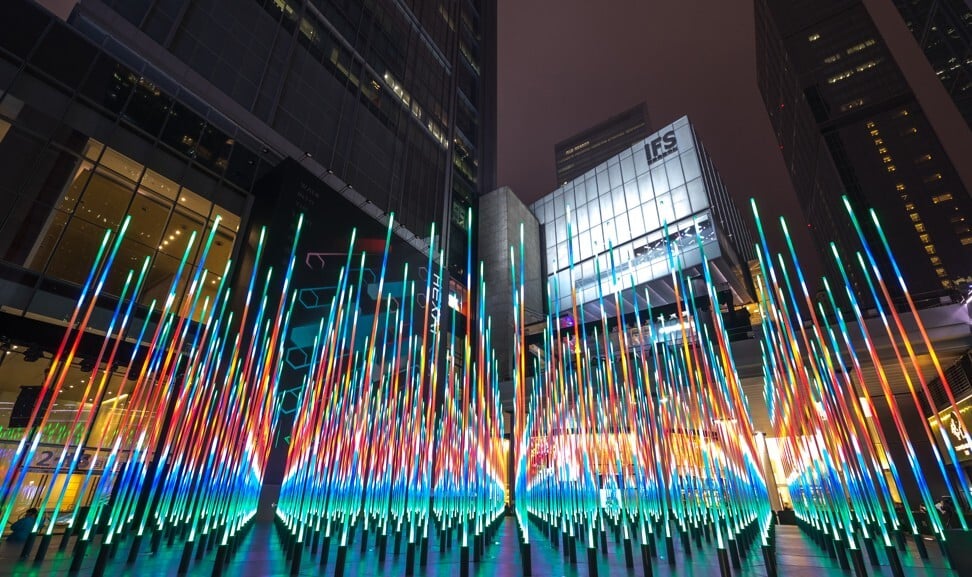 Accompanying the IFS projects are four chic, contemporary five-star hotels under the Niccolo Hotels brand in mainland China, with the one in Chengdu, which opened in 2015, marking the first success and establishing its leading position in the market. Its room yield and occupancy have consistently outperformed top players in the industry.
The latest addition to the brand's collection, Niccolo Suzhou, opened in April on the top floors of the landmark building, Suzhou IFS.
The luxurious hotel brand, which has garnered an international reputation as a prestigious name in hospitality, is one of Wharf's crown jewels, and represents the developer's vision of providing luxury and exclusivity to its IFS development projects.
The premium retail space of Chengdu IFS, which is home to 600 international brands, recorded an 18 per cent rise in retail sales last year, despite the challenges posed by the continuing Covid-19 pandemic. It also ranks regularly among mainland China's top 10 performing malls.
Chengdu IFS has played a key role in enhancing the city's image, in addition to catalysing the retail boom in southwestern China. The focus of the development is not just on Sichuan province, but the entire western region of China, as it has introduced a host of leading international brands to that part of the country.
The complex has also become a meeting point and iconic landmark, thanks to a 15-metre-high (49-foot) abstract sculpture of a giant panda, titled I Am Here, which appears to be pulling itself onto the roof of the shopping mall.
The 12-tonne (13-ton) sculpture was created by the late British-born, US-based artist Lawrence Argent to mark the development's January 2014 grand opening and honour Sichuan province, which is home to more than a third of the world's giant pandas.
Argent combined up to 4,000 triangles to create the abstract sculpture – his first large-scale outdoor art installation in China – with the goal to break the barrier between local residents and the business world.
"Nowadays when we meet friends in Chengdu, we will say, 'Let's meet under the panda'," one local says. Chengdu IFS has now become the most prominent project in the country's western region. People are proud of it, and the giant panda is on all the tourist maps and travel itineraries – it's more than just a sculpture.
Wharf's aim is that IFS will serve not only as a shopping centre, but as "a city within a city" offering comprehensive lifestyle attractions. Mega malls, financial institutions, offices and high-end apartments are located side by side to create their own sizeable community.
Projects located in heart of cities
The unique benefits of the IFS format have been equally felt in Changsha, in central China, which is also known as the nation's entertainment capital, thanks to its thriving nightlife scene and being the production base of many popular Chinese television programmes.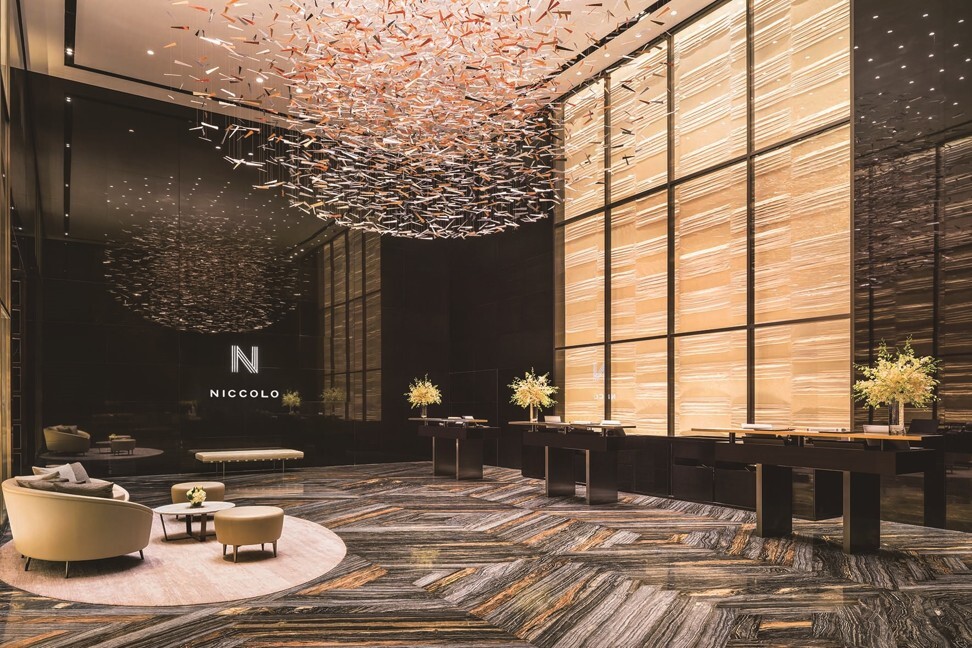 Celebrating its third anniversary, Changsha IFS has become a thriving cultural hub in the city since its opening in 2018 after hosting a number of art events, including Changsha's first in-mall sneakers exhibition and a large exhibition of public sculptures, called "SEEING/WATCHING", specially created by New York-based artist Kaws, known for his evocative and abstract 3D cartoon figures inspired by his earlier career as a graffiti artist.
Two eight-metre-tall (26-foot) bronze sculptures of Kaws' famous Companion and BFF characters – the artist's first attempt to bring them to life in an outdoor exhibition of this scale – were unveiled to mark the opening of the mega complex in 2018 and remain sitting on the edge of the mall's rooftop podium, watching over the city's continuing development.
"Since we broke ground for the development, Changsha has never been the same again. We are not just doing business, or coming in [to a city] as a developer. We are interacting with the city," Ng says.
Changsha IFS is located in Furong district, the city's political, economic and cultural centre. The 452-metre-high (1,483-foot-high) tower, which houses a mega shopping mall and the luxury Niccolo Changsha hotel on the top floors, is the world's 16th tallest building. Another tower is due to open in 2022/23 that will introduce two more hotels and around 400 luxury apartments.
Changsha IFS has witnessed hundreds of product launches of premier brands over the past three years. A dedicated group of luxury goods specialists – professionally trained to offer VIP shoppers unparalleled customer service – has been formed to meet the growing demand for an enhanced, more exclusive shopping experience, including planned retail itineraries, which promote and cross-sell merchandise from different leading brands.
A brave new world shaped by technology
New technology has long been incorporated into the experiences offered by Wharf's IFS mega hubs.
Changsha IFS, in particular, is China's first 5G-enabled commercial complex. It has also introduced the country's first mixed-reality shopping navigator – technology merging the real and virtual worlds, where physical and digital objects interact, and augmented reality (AR), where composite, computer-generated images can be superimposed on a user's view of the actual world – which offers visitors an immersive shopping experience.
Shoppers who want to have a "guide" to help them get around the mall can use their smartphones to access the navigator iGO interface, via Changsha's official WeChat messaging app account. The smart technology provides users with directions, store information and special offers while interacting with them through gamification.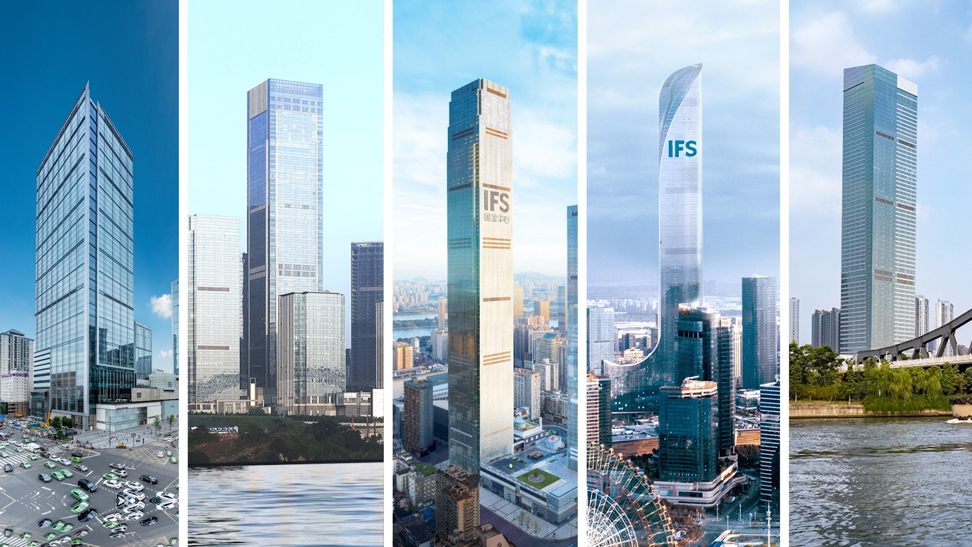 "The world is only going to change faster, but all the IFS complexes are designed to adapt to change to be 'future proof' and keep up with the times," Ng says.
"These buildings are not just landmarks, they are more like ever-shining gems in these cities. We've made [these developments] the diamond of the city – diamonds that will sparkle with relevance for generations to come."