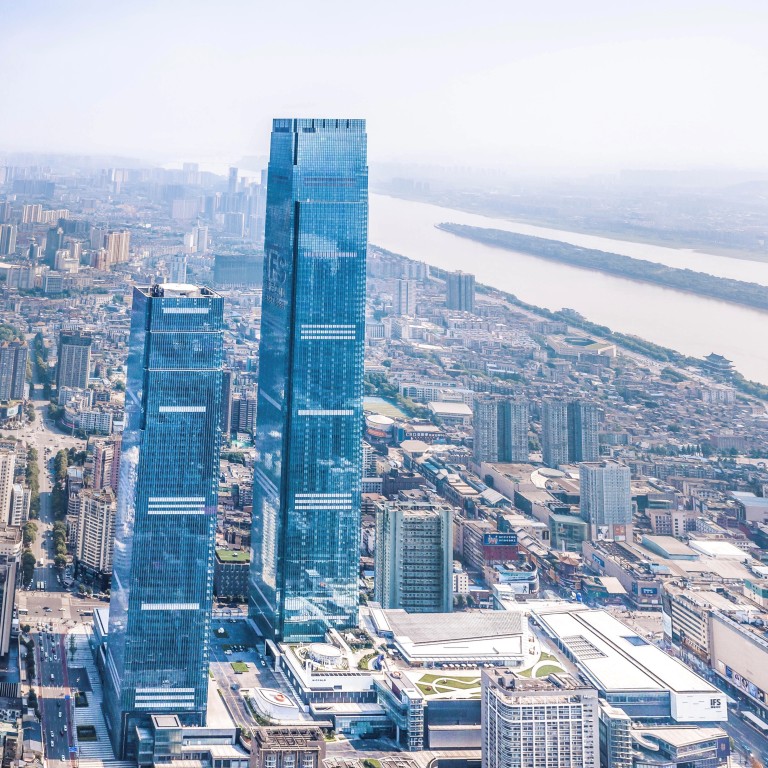 Developer sets new trends for the retail and hospitality scene in mainland China
Wharf's landmark mixed-use developments reinforce the developer's vision of 'Building for Tomorrow'
Mixed-use developments cater to a rising middle class, and have become community hubs fostering a contemporary lifestyle
Changsha, the capital of Hunan province, has emerged as a leading economic and technological hub, with new developments that are helping to shape its transformation as a centre for commerce and lifestyle.
Changsha International Finance Square (IFS) is conspicuous as the tallest building on the city's horizon and the latest addition to its skyline. The mixed-use development opened in 2018, comprising two skyscrapers that tower 93 floors over the city, connected to over 2 million sq ft of retail space. The development is comparable in scale and dominance to Harbour City in Kowloon's Tsim Sha Tsui.
Changsha IFS is in the Furong district, the city's political, economic and cultural heart. In the three years since it opened, the development has not only become a destination for coveted international brands making their debut in central China, but also a meeting point for locals and for people visiting from other parts of the province.
Changsha IFS was built on a site previously occupied by dilapidated houses and small, family-run shops. The retail scene was fragmented and lacked a sense of community back then, according to Wharf, the developer behind the project.
Wharf says more than 70 per cent of the brands at Changsha IFS did not have a presence in the city when pre-leasing started in 2013. Today, adds the developer, more than 100 brands have launched in Hunan at Changsha IFS, demonstrating their confidence in the development's potential to cater to a rising middle class.
Apple is the latest international brand to debut in central China, opening in the Changsha IFS development in September. The store's all-glass façade changes from translucent to opaque as the day progresses and is the first Apple outlet globally to feature the hi-tech design.
The store's visual appeal reinforces Wharf's vision of deploying high-end features and advanced technologies throughout its IFS development projects.
Another global brand to launch at Changsha IFS will be Park Hyatt Changsha, opening its doors on the top floors of the second tower in 2023.
Wharf chairman and managing director Stephen Ng said the company has invested more than 20 billion yuan (US$3.1 billion) in Changsha IFS, which has helped make it the No 1 destination for luxury brands in Hunan.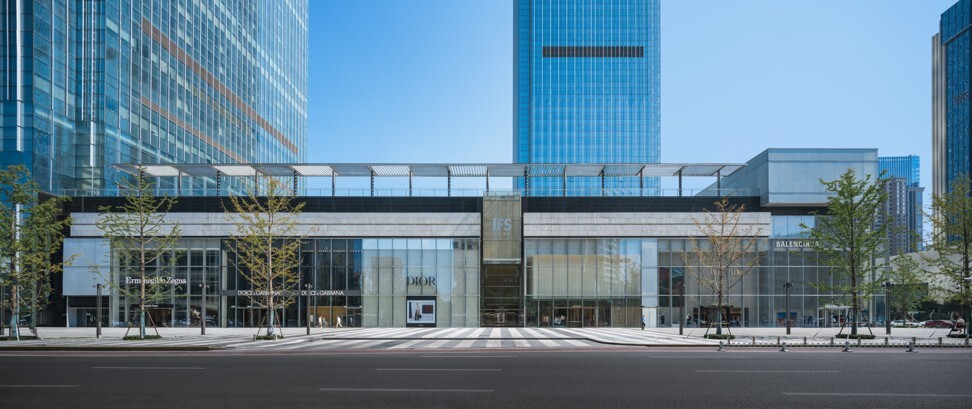 Visionary developments
Wharf has been active in mainland China since the 1990s and is leveraging its considerable success in commercial property development to further develop its vision of "Building for Tomorrow". The company is developing the high-end IFS portfolio, a world-class, mixed-use development that draws on the potential of key locations in emerging cities to create communities for local residents and hubs for international corporations, banks and financial institutions.
Five IFS developments have been launched since 2014, including in Chengdu in Sichuan province, Chongqing in southwest China, and in the cities of Changsha and Suzhou.
The developments are built on large plots of land in areas with potential for growth, and paired with state-of-the-art architectural design and luxury facilities with retail, hotel, office and residential space. The mega-complexes realise the group's mission of "Building for Tomorrow", help raise the international profile of their respective cities and fast-track their economic development, Wharf says.
Chengdu IFS opened in 2014 and has become a desirable address for the regional headquarters of Fortune 500 companies and a favoured home for consuls general. More than 600 international brands have collaborated with Wharf to establish a presence in the city, helping to elevate the development as a strong economic player in Sichuan province.
Chengdu IFS was developed to capitalise on space and create a prominent landmark that would draw people in. Four-metre-high (13-foot) ceilings dominate interiors inside the mall, and outside there is a 7,700-square-metre (25,262 sq ft) sculpture garden that showcases works of art from international artists. Another prominent feature is the 19-metre-wide (62-foot) pavement, which has been developed as an urban space around the complex.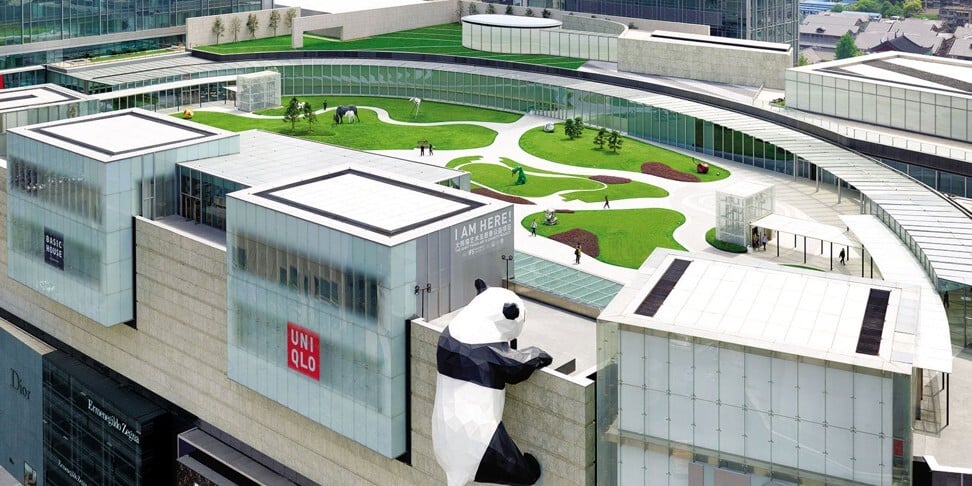 Catering to China's middle class with its rising disposable income, Wharf has established the Niccolo hotel concept as part of the IFS brand, with the motto "New Encounters, Timeless Pleasures". Currently, Wharf manages and operates a portfolio of 17 hotels under the Marco Polo and Niccolo brands in mainland China, Hong Kong and the Philippines.
Wharf says Niccolo "not only provides impeccable hospitality with a collection of contemporary, urban, chic hotels, but also becomes the epicentre of stylish and luxurious events at the most desired and highly prized addresses".
The Niccolo brand includes five luxury hotels in mainland China and Hong Kong. Three of them occupy the top floors of IFS properties. The latest addition to the luxury hotel brand is Niccolo Suzhou, which opened in April and is already becoming a market leader, according to Wharf.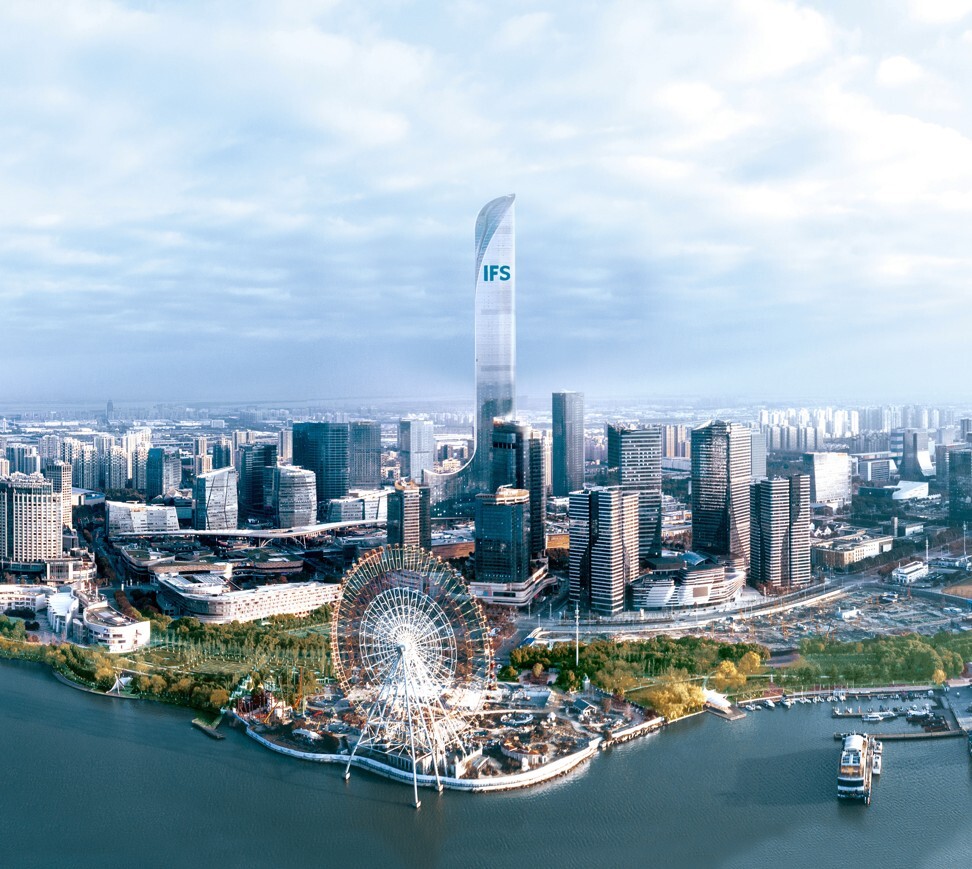 Niccolo hotels in Changsha and Chengdu are also performing well, and achieved record room yields in the second quarter of this year, despite the Covid-19 pandemic.
In Chengdu, the Niccolo hotel and IFS share the same façade design, to provide a sense of "oneness", Wharf says. The "glass box" hotel entrance on the third floor is intended to elevate hotel guests' sense of exclusivity. Bold, handmade art installations, called Breeze Bird and Cloud by Japanese artist Hirotoshi Sawada, reinforce an element of luxury, Wharf says.
Rooms in Niccolo Chengdu were also designed to offer more space and uninterrupted views over the city.
"Many customers spend a weekend at our complex and stay at the Niccolo to wind down from a shopping spree. We want our guests to relax as they arrive at the hotel, and enjoy tea at The Tea Lounge when they step into the "Glass Box". It is the best way to unwind", Wharf says.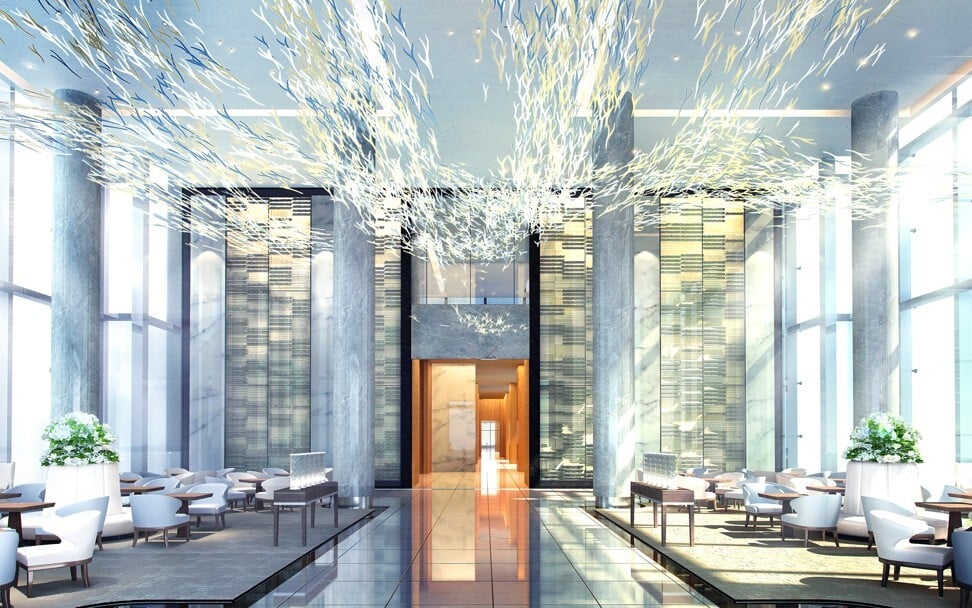 A home to art and culture
The IFS developments help to create cultural hubs by hosting numerous art and lifestyle events each year. The events are garnering the attention of visitors, and represent the developer's vision of providing new experiences for customers and residents.
At Chengdu IFS, the installation of a 15-metre-high (49-foot) panda sculpture, I Am Here, has become an iconic landmark and meeting point. An exhibition of permanent sculptures at Changsha IFS, called Seeing/Watching, created by renowned New York-based artist Kaws, has had a similar effect, drawing people to the complex and creating a community hub.
Wharf believes art forms an important part of everyone's life. It aims to expand its collaborations with interesting, local and international artists to "foster art and culture on a city level".
With the advantage of geography and a growing middle class, IFS in Changsha and Chengdu are showcases for the company's vision.
The IFS and Niccolo brands stand out for bringing world-class developments to emerging cities. Each of the developments has become a "city within a city", and successfully shifted the focus to help to put their host cities on the international stage, Wharf says. The combination of state-of-the-art buildings and facilities, architecture and concierge services, coveted luxury brands and lifestyle experiences are a "win-win" for tenants, visitors and the cities, it says.