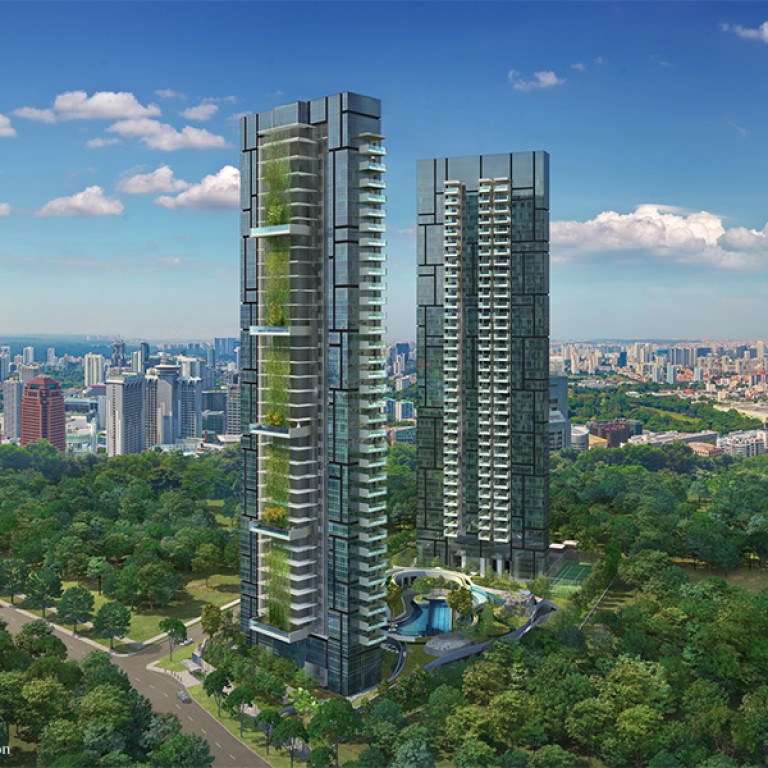 8 St Thomas A Class Of Its Own
Paid Post:
Bukit Sembawang Estates Limited
[Sponsored Article]
Bukit Sembawang Estates Limited (BSEL), one of Singapore's pioneering property developers, has garnered worldwide acclaim for 8 St Thomas, its latest bespoke freehold luxury condominium.  A stunning masterpiece situated in the heart of Orchard Road, 8 St Thomas has notched another international award win in Shanghai. The development clinched the Silver Award in the high-end residence category at the 5th China Real Estate Design Award (CREDAWARD) ceremony, held on 27 April 2019. 
The international design award honours real estate developments that successfully blend exceptional design and ingenuity in innovation. Established in 2014 by DJSER.com, the CREDAWARD has seen a remarkable rise to become one of the world's most prestigious industry award ceremonies, and it invites 50 of the most reputable architects in China to assess the nominees.
A Bespoke Home Tailored to Your Lifestyle 
8 St Thomas boasts two towering 35-storey blocks, and five lush Sky Garden decks, providing residents with unparalleled views of the city skyline. The development is situated in the tranquil neighbourhood of River Valley Road, while offering easy access to Orchard Road, one of the most prestigious shopping belts in Asia.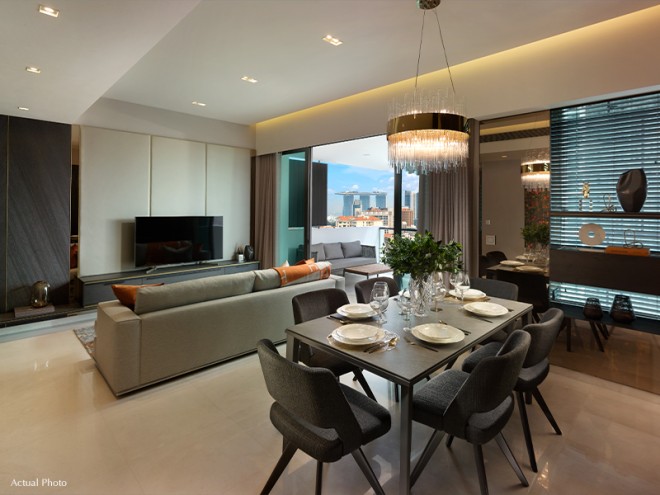 You will be welcomed by the condominium's alluring Mondrian-inspired architectural design, which gives the development a sense of enduring quality. The development occupies nearly one hectare of land, a rarity in Singapore's city centre, and is replete with rich foliage and flowing landscapes.
Explore 8 St Thomas' Garden Trail, or indulge yourself at the Sky Terraces featuring gourmet dining lounges, games lounge, and fitness decks. Right at the heart of the condominium nestled amidst a cascading waterfall, is the Clubhouse which houses the gym and a private function room.
Multi-Award Winning Development 
The latest accolade for 8 St Thomas caps off a bountiful season for Bukit Sembawang. The project has garnered multiple international design awards in the past two years. In addition to bagging the New York Design Awards (Gold), 8 St Thomas also won the Best Luxury Condo Architectural Design (Singapore), and the Best Luxury Condo Development (Singapore) at the Asia Property Awards in 2018. 
Ms Jenny Ho, General Manager (Marketing) said, "This win is a testament to our dedication to ensuring that the timeless architectural design shines through in our work. We are truly heartened by the recognition from our peers in the industry, at home and abroad. For over 50 years, we have been building quality homes for generations to enjoy. Today, we continue to strive for excellence and, through our properties, redefine modern urban living."
This freehold luxury condominium is ready for immediate occupancy, with thoughtful unit configurations that also boost its attractiveness as an investment asset. Apartment sizes range from 441 sq ft for a 1-bedroom unit to 1,755 sq ft for a 4-bedroom unit. 1- and 2-bedders are priced from S$1.60 million and S$1.83 million respectively.  Prospective homeowners can also consider 3- and 4-bedroom units, or 4-bedroom Dual Key units with sizes ranging from 1,141 sq ft to 1,755 sq ft. Selected homes are lavishly furnished with designer fittings, finishes and accessories, providing all the comforts of modern, urban living for the discerning buyer.
Attractive Payment Schemes Available 
For the pleasure of ownership, 8 St Thomas offers flexible and attractive payment schemes that cater to the needs of buyers. 
The "Stay-and-Pay Scheme"* allows you to put in a down payment of 20 per cent and the remaining 80 per cent fee can be made by 31 October 2020. That is not all; this popular scheme allows buyers to move in right away. 
You can also opt for the "Reservation Scheme"*, where you can reserve your apartment with a 10 per cent deposit and the remaining 90 per cent fee can be made by 30 April 2020. 
At 8 St Thomas, the Art of Sophistication beckons.
For pleasure of ownership, please 
visit bsel.sg/8stthomas or call +65 6950 0333.
Facebook: @8stthomas | WeChat: BSEL_Group
*Terms and conditions apply; subject to changes.