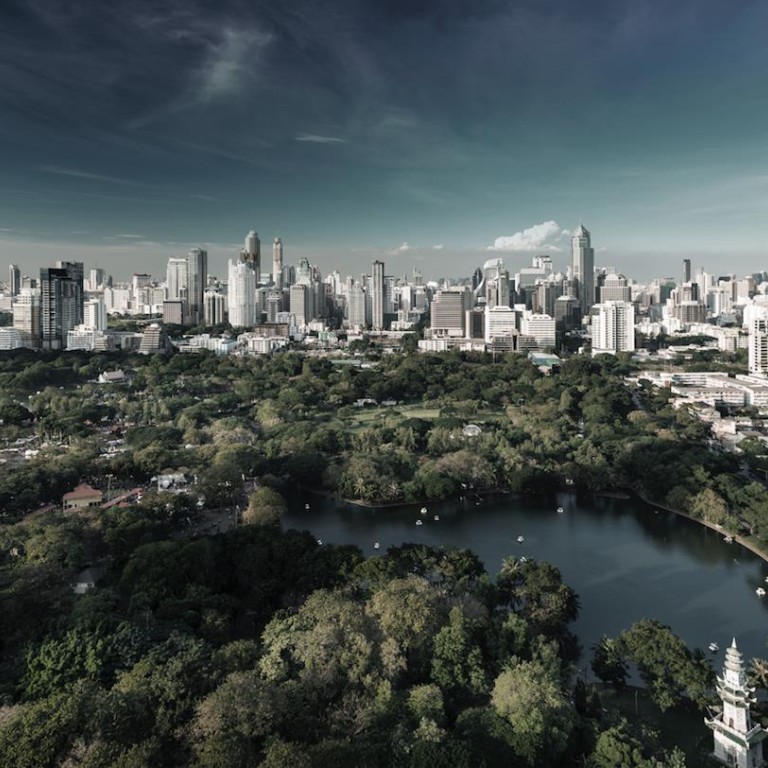 Bangkok: The Desirable Living & Investment Choices
In Partnership With
Noble Development Public Company Limited
[Sponsored Article]
There's no denying Bangkok's assets as a welcoming metropolis with spectacular food, endless shopping opportunities and a genuine savoir vivre. The temples' golden spires, the vibrant street life and the lavish luxury hotels have made the city a coveted destination for decades.
In recent years, Bangkok has become more than a charming, cultured and delicious destination, though. Bangkok's growth spurt is accompanied by an all-out push by the Thai government to move ahead on 2.2-trillion-baht megaproject investments, emphasizing development of transportation infrastructure, to improve the nation's competitiveness on the global stage. In addition to the two existing airports including Suvarnabhumi International Airport, ranked as the world's seventh largest airport and Don Mueang International Airport, the entire Mass Rapid Transit Master Plan in Bangkok and Metropolitan Region totaling about 509 kilometers to be completed by 2029, will make Bangkok become the most desirable living and investment choices.
These advanced developments and the city's enduring appeal have driven its real estate market to record prices year after year. Along with offices for major global corporations, Bangkok's strengths continue to attract new openings of six-star hotels and world-class malls. The city's main central business district—Sukhumvit (covering the key areas of Ploenchit, Asoke and Phrom Phong) as well as rapidly developing areas like Ratchada and Ari where commuters can easily access Sukhumvit via BTS skytrain and MRT subway—are now home to the regional headquarter of the global brands, internationally recognized restaurants and bars on par with London or Tokyo, ensuring there's always somewhere for the city's executives to blow off some steam.
With land scarcity in these prime areas, CBRE, Thailand's market leader in real estate services, revealed that there were an intense competition among developers which has resulted in increasing land prices and this will further push prices higher in the best downtown locations in Bangkok. Among these developers,
Noble Development
, is the very first developer with sharp eyes to acquire the prime selected lands in Bangkok's most sought-after locations. Its condominium projects are all situated in a very convenient and central location connected to mass transit lines, close to expressway and surrounded by everything urban people are looking for. Each neighborhood distinctively portrays its own characteristics and charm.
PLOENCHIT
Bangkok's most prestigious address located at the beginning of Sukhumvit surrounded by everything life has to offer ranging from a luxury mall (Central Embassy), a prime CBD office building (The Park Ventures Ecoplex) to 5-6 star hotels (The Okura Prestige Bangkok and Park Hyatt). This is where
Noble's iconic skyscraper
, Noble Ploenchit, sets new standards in the area.
ASOKE
Bangkok's hub of transportation. Located at the intersection of BTS Asok, MRT Sukhumvit and Airport Railway Link, Asoke makes transport a breeze, allowing convenient transportation to all of Bangkok's very best offerings. By carefully considering the city's future transportation plans, Noble's Asoke project is plugged right into this veritable hub of connectivity.
PHROM PHONG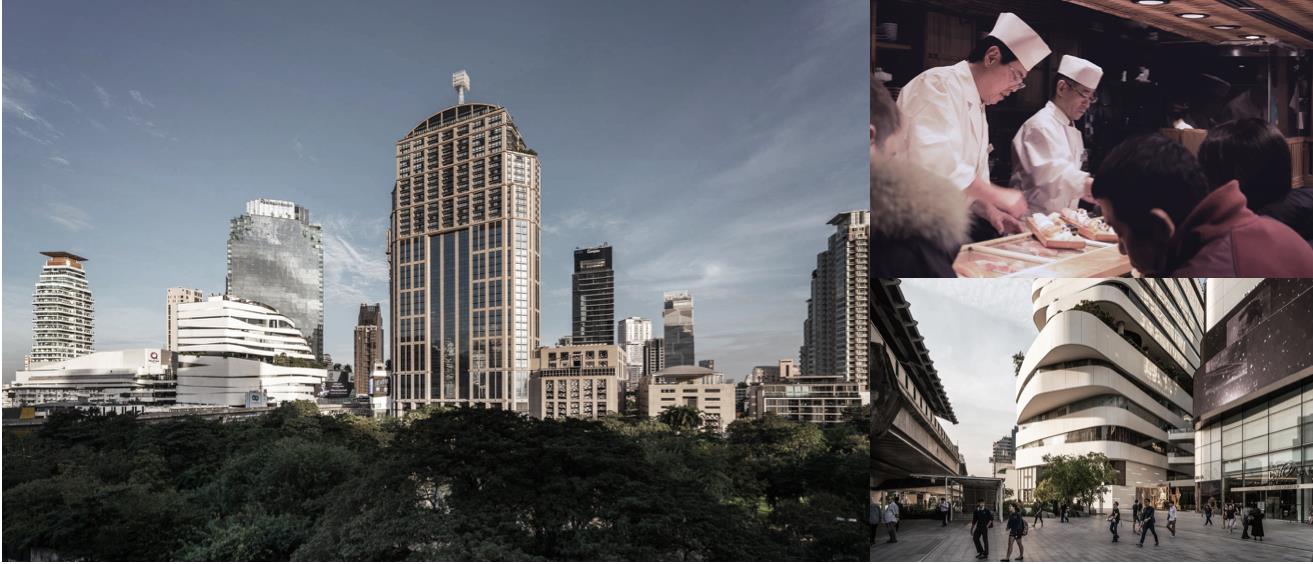 Noble's projects are in the heart of Bangkok's most multicultural neighborhood, a world-class shopping destination in Asia, and within easy steps of the EM District. Strategically located in the epicenter of Sukhumvit, Phrom Phong is home to some of the city's best attractions, restaurants and close to parks and leisure facilities. In the side alleys, boutique offerings cater to the area's numerous Japanese and Western expat families.
RATCHADA
Bangkok's new CBD, whose gleaming corporate offices have attracted a vibrant crowd of young executives. While still affordable, its rapid growth will see it catch up with other prime locations very soon. Noble's projects are nestled in the heart of the new CBD, right at MRT Thailand Cultural Centre and within two stops of the Airport Railway Link (MRT Phetchaburi) and only three stops to MRT Sukhumvit connected to the Sukhumvit CBD, proximity to famous shopping malls like Terminal 21.
ARI
Bangkok's hippest neighborhood with tree-lined streets, buzzing with creative enterprises during the day and happening restaurants at night, proximity to the city center. Noble is the most influential developer in the area which has significantly shaped Ari's modern lifestyle. Very soon, Ari is going to welcome another exciting landmark by Noble which boasts to be the tallest building in Phaholyothin Road.
The future is sure to see Noble remain at the centre of Bangkok's new life as a vertical city, where a fast-growing mass transportation network connects its condominiums' residents to the best the city has to offer. Noble's projects represent some of the last chances to own freehold property at the top of Bangkok's fast-rising skyline. Compared to Singapore and Hong Kong,
property in Bangkok
still represents fantastic value; however, prices in its most desirable area are soaring. So this is the RIGHT TIME to buy the RIGHT PROPERTY with Noble.
Check out the following video to explore the authentic charm of Bangkok and its prime living neighborhoods.

This content has been created under the direction of an advertiser. It contains no editorial input or review from the South China Morning Post (SCMP), nor does it reflect the position of, or the editorial standards used by, the SCMP. The advertiser has paid for and approved the content.