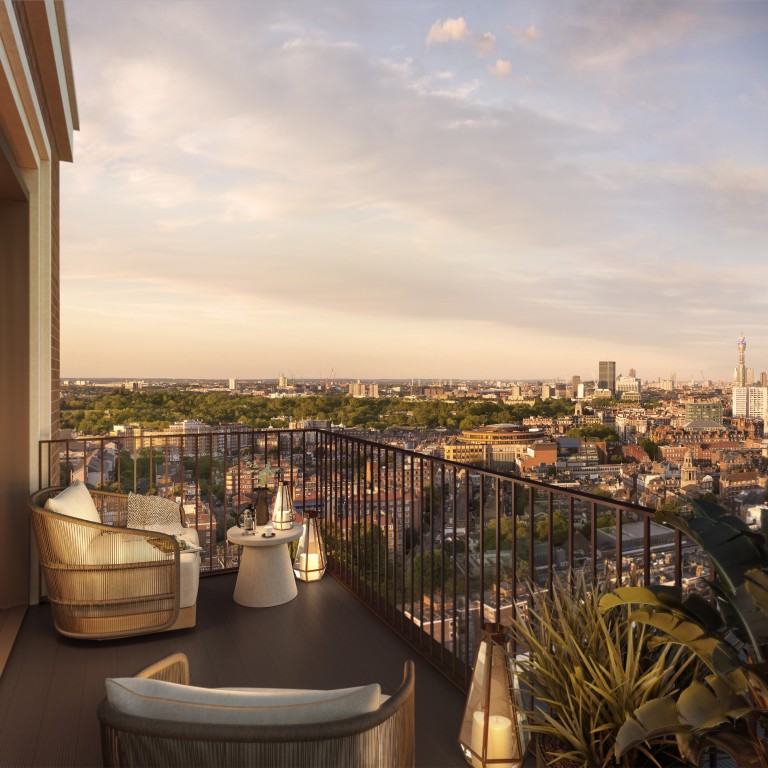 London's Crossrail boosting residential investment in the West End
London's new high-speed rail network is powering growth in central districts, including the West End
[Sponsored Article]
One of the world's most culturally and economically diverse cities, and a leading global center of finance, education, technology and media, London continues to be a favorite offshore destination for property investment. House prices across the UK capital have entered the recovery phase, with demand and price growth expected to accelerate following the opening of the Crossrail high-speed rail link, currently scheduled between October 2020 and March 2021.
Neighborhoods around Crossrail stations will see increased demand and price growth over the next few years, as the Elizabeth Line improves connectivity and station areas are redeveloped with new amenities and public spaces. Research by Jones Lang LaSalle (JLL) forecasts Central London residential price growth to increase from 1.5 percent in 2019 to 5 percent in 2021, buoyed by the Crossrail effect. Central London rents are expected to grow from 2 percent to 3.5 percent during the same period.
One of the most ambitious new stations serving Crossrail will be at Paddington, one of London's main rail interchanges serving the West End. Commercial and residential development around Paddington has accelerated over the last few years to meet the high demand for a well-connected address that's anticipated when Crossrail services begin. One of the most notable is West End Gate, a new residential quarter bringing more than 600 homes to this enviable location nestled between the City financial district, world-famous shopping streets and Theatreland.
Globally attractive destination
With its robust economy, world-class education and convenient access to global markets, London is an attractive place to live, work and study. Employment is predicted to grow by 10 percent over the next decade, driven by the booming tech hubs of East London Tech City, Kings Cross and other emerging locations.
The West End is one of London's busiest tourism spots, with thriving retail, dining and entertainment industries supported by locals and visitors alike. It's also a leading media hub, centered around Covent Garden, Goodge Street and Oxford Street, while nearby Mayfair is the home of private equity groups and fund managers.
London is a popular destination for overseas students too, boasting 17 of the top 100 universities (QS World University Rankings 2018) including members of the Russell Group, prized for their world-leading research. Notable institutions such as the University of Westminster, University College London, London Business School and Royal Academy of Music are less than 15 minutes from the West End.
London on the doorstep
The West End may be best known for its theaters hosting the world's biggest musicals, but it's also within easy reach of London's most iconic sights and cultural attractions, including Buckingham Palace, the Victoria & Albert Museum and Royal Albert Hall. It's also the gateway to London's premier shopping strips of Bond Street, Oxford Street and Regent Street, along with the historic Covent Garden Market and independent boutiques at nearby Marylebone.
Located in prime Zone 1 of London's efficient transport system, the West End is well-connected by Tube, rail and road to the rest of the city and beyond. The new Crossrail station at Paddington will provide the fastest direct route to Heathrow Airport in just 22 minutes, as well as fast access to the financial centers of the City and Canary Wharf. Edgware Road station serves four Underground lines a minute's walk from the West End Gate development, a peaceful residential enclave in the heart of the city surrounded by Royal Parks.
Selected apartments are now available at Asquith House in West End Gate for overseas property buyers who want to benefit from the high demand for Central London property close to Crossrail stations. For more information about West End Gate and other residential properties in Central London,
click here
or contact JLL International Residential at +852 3759 0909 or
[email protected]
.