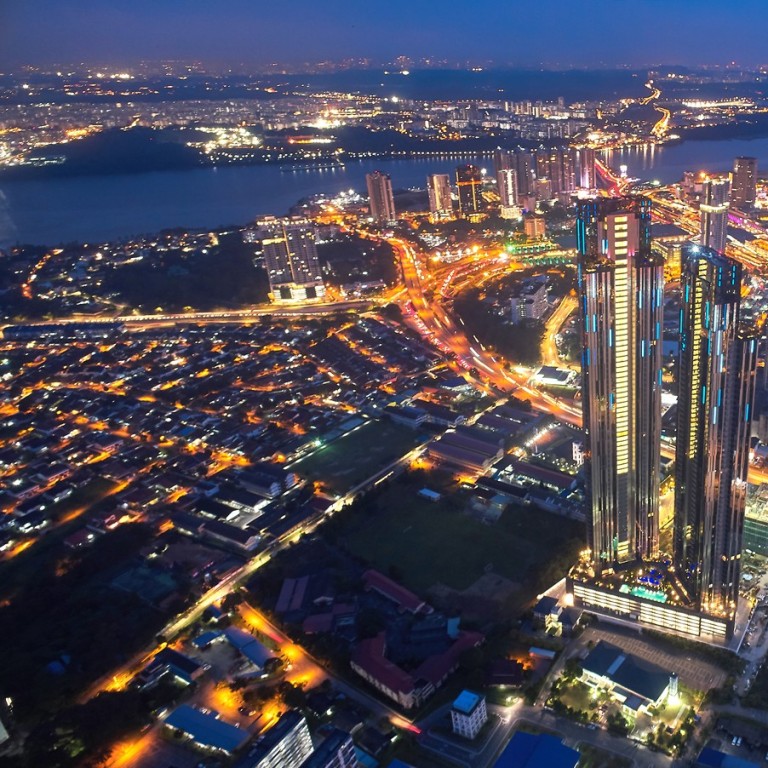 Astaka Holdings: Luxurious Johor Bahru development draws international interest
Paid Post:
Gabungan AQRS Berhad (GBG) and Astaka Holdings LTD
[Sponsored article]
Astaka Holdings Limited sets a high bar for luxury property standards in Johor Bahru – as high as 1,020 feet above sea level, to be specific. That is the height of its residential tower, The Astaka @ One Bukit Senyum, which offers majestic views of the whole cityscape of Singapore from its top floors. Approximately 70 per cent of the units have been swept up by buyers from 15 different countries, such as Singapore, Indonesia, China, Hong Kong, Japan, Korea, Germany, Brunei and Finland.
The developer, listed on the Singapore Stock Exchange, is a proud winner of prestigious awards in the region, including the Asia Pacific Property Awards, ASEAN Property Awards, and Asia Property Awards.
But this property Goliath had a more David-like beginning.
"Earlier, [our success today] was unimaginable. When we started the company, it was only with three staff, but we positioned ourselves as professionals in the industry, and that's how we managed to get the trust of our investors," says Zamani Bin Kasim, CEO of Astaka Holdings, who has 35 years of experience in the property development industry.
According to Zamani, Astaka Holdings' history goes back 26 years, when it was established as Astaka Padu Sdn Bhd in 1993. Seeing the potential of Johor Bahru, the founders secured prime land in the heart of the city to embark on its flagship development, One Bukit Senyum.
"'Bukit' in Malay means Hill, while 'Senyum' means Smile; thus our flagship development could be referred to as the 'Smiling Hill'," explains Zamani.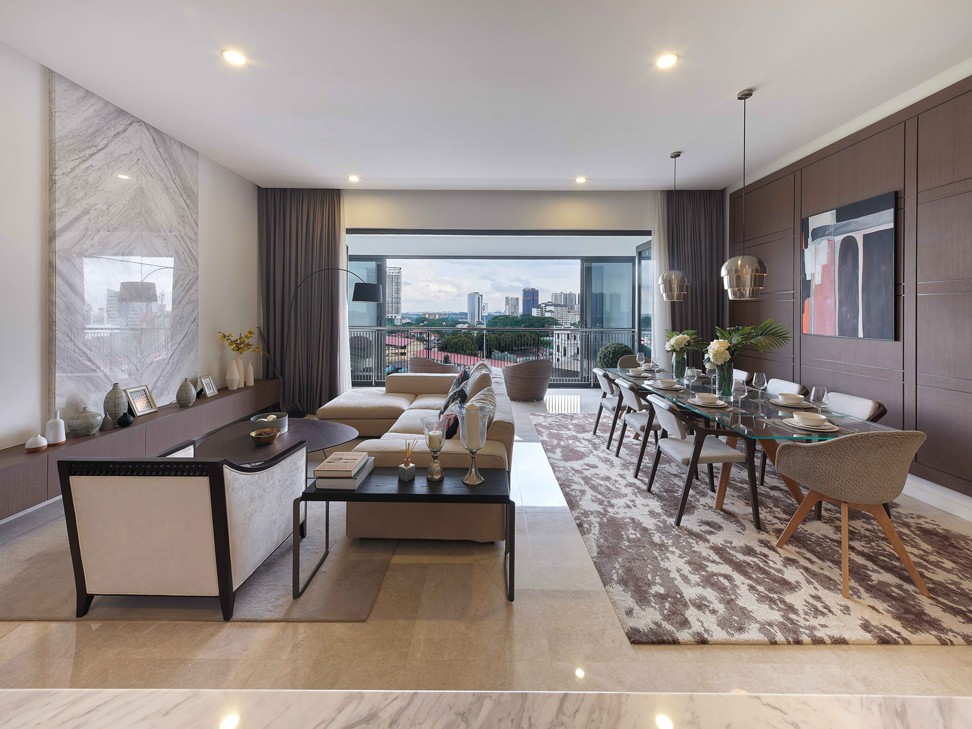 There are plenty to smile about the award-winning development, indeed. When completed in 2022, One Bukit Senyum will be Johor Bahru's new central business district comprising of a five-star hotel, branded residences, serviced apartments, a shopping mall, an office tower, and the headquarters of Johor Bahru's City Council, Menara MBJB. The first phase of the development is The Astaka @ One Bukit Senyum residential high-rise, which has been completed. The 65-storey and 70-storey luxury serviced apartment towers were recognised as the tallest residential skyscraper in Southeast Asia in June 2018. It offers spacious units ranging from 2,207 square feet to 2,659 square feet.
"The units are large in size because we want to focus on a niche luxury market and set ourselves apart from our competitors. Many people were surprised that we started so big on our flagship project, but we have to make a statement about what we want to deliver. I always believed that there is a demand for such a product, and our results speak for itself," says Zamani.
He adds that The Astaka @ One Bukit Senyum is perfect for any international investor keen on luxury freehold property at an affordable price. While most of the units have been sold, there are limited units still available, which totals up to a combined estimated value of approximately RM400 million (US$96 million).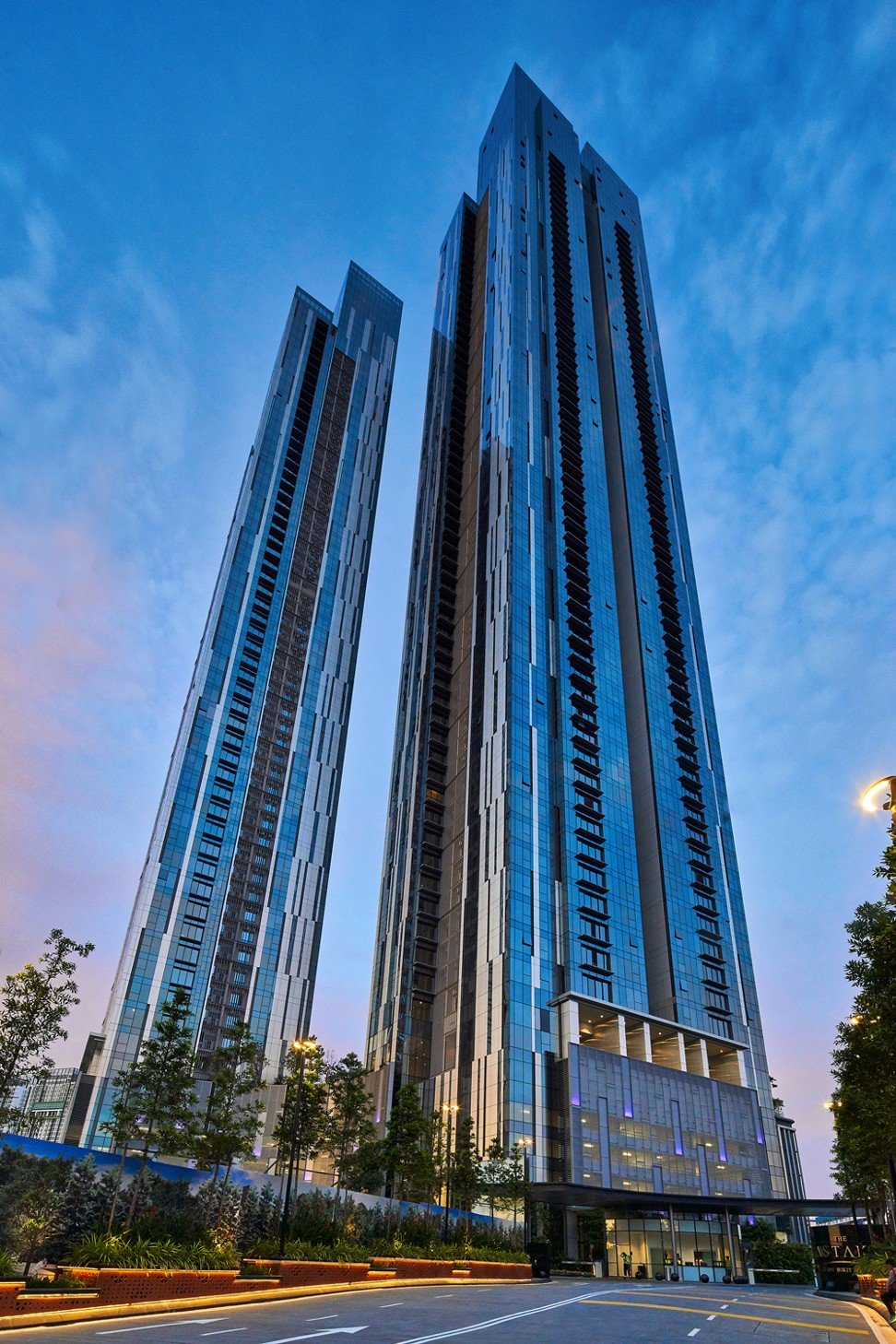 The Astaka @ One Bukit Senyum is situated in the special economic zone, Iskandar Malaysia. Only 1 kilometre away from the customs to Singapore, the twin residential towers overlook the Straits of Johor and are centrally located amidst shopping malls, golf resorts and hospitals.
"We have to continue to add value and to upgrade our units. Therefore, we have partnered with a renowned property management company, Knight Frank, which is an expert in providing the best management services. From this, you can tell that we are not just another condo but a branded residence in collaboration with prestigious brand," Zamani points out.
The CEO adds that Astaka Holdings is now seeking strategic partners to co-develop the rest of the 7.65 acres it has in One Bukit Senyum. He believes that the company's results-oriented track record inspire trust among partners, stakeholders and customers.
"The peaceful transition [during the recent change in the Malaysian government] is giving a message of confidence to do business in Malaysia," Zamani says. "The country is benefiting from renewed interest among overseas investors and Astaka is well positioned internationally to capitalise on that."