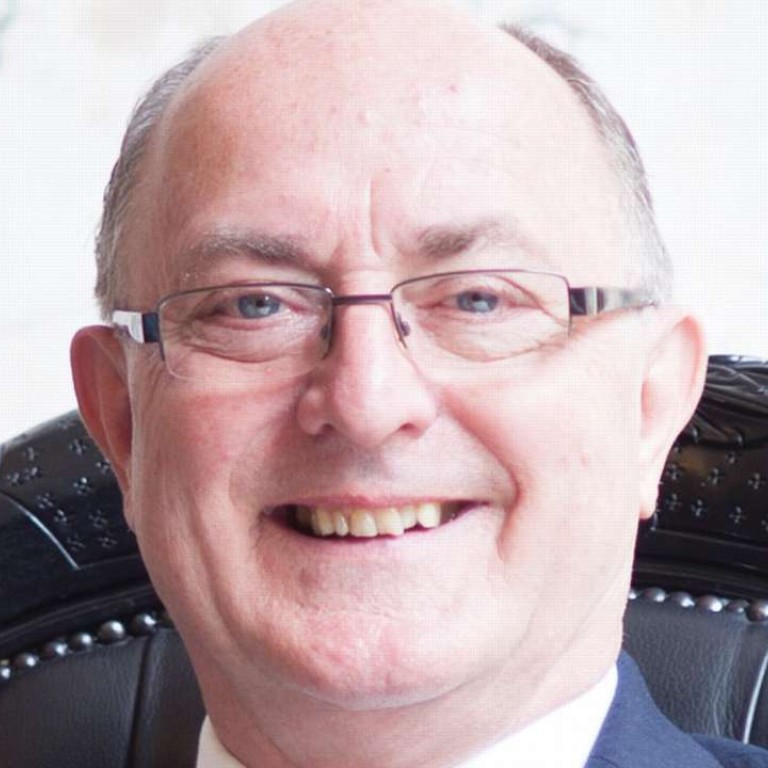 Proud partnership: University of Westminster has been educating students about China since the 1950s
Globally engaged university with a proud past is the original polytechnic institution – the blueprint for what has become the model of collaboration with industry and practice
Supported by:
Discovery Reports
The University of Westminster's partnership with China goes back to the 1950s. As the first institution in Britain to specialise in modern spoken Putonghua, the university has educated generations of students about China, and welcomed students and visiting researchers from leading Chinese organisations and institutions.
Beyond the region, Westminster has been shaping the career paths of its students for more than 176 years, and its influence extends across the world through its research, partnerships and initiatives.
"Internationalisation, employability and sustainability are the keys to our vision and identity," says Professor Geoffrey Petts, vice-chancellor and president. "We are no longer talking about a single career for life as most people in this fast-changing world will change jobs and careers several times. Our priority is to produce graduates who have the confidence to adapt to the changing world rather than simply meet the needs of any particular role."
Reflecting London's vibrant, dynamic life and evolving community, Westminster describes itself as a globally engaged university with a proud past. It is known as the original polytechnic institution – the blueprint for what has become the model of collaboration with industry and practice.
The university is also recognised as the birthplace of cinema in Britain, when the Lumière brothers first demonstrated their Cinématographe machine and presented moving images to a paying audience. The university still has a strong connection to the film industry at all levels. "In June, our alumni were nominated for three Oscars and won two," Petts says. "It shows how our students benefit from our heritage combined with direct access to the film industry and interaction with the experts."
With three campuses in central London and one campus in Harrow, Westminster is home to more than 20,000 students from more than 165 countries, and has similarly diverse staff from more than 80 nations. It also has more than 3,500 students overseas studying under Westminster degree programmes and one of the largest study-abroad programmes in Britain, which attracts more than 1,200 students every year.
"Our global engagement strategy seeks to strengthen and deepen connections with partners across the world," says Professor Alexandra Hughes, deputy vice-chancellor for global engagement. "Through our partnership networks, we aim to further grow our academic and research portfolios. Our aim is to enrich the experiences of our staff and students to help them operate in an increasingly interconnected, internationalised world."
The university enjoys cooperative relationships in more than 20 countries, enabling exchanges with more than 100 institutions. One of its longstanding partnerships is with Communication University of China (CUC), renowned for its excellence in the fields of media and communications. One of China's Project 211 institutions offering advanced degree programmes, CUC works closely with Westminster in delivering its master's degree in global media business in Beijing and London.
Westminster also partners with a number of Chinese universities across all five of its faculties, and is looking to develop those links further. The faculty of architecture and the built environment recently visited several universities in China to discuss the potential for collaboration. Arising from this visit, Westminster has forged close links with two universities: College of Architecture and Urban Planning at Tongji University in Shanghai and College of Urban and Environmental Sciences at Peking University in Beijing.
"A partnership becomes genuinely strategic when it involves more than one faculty at Westminster and a range of activities," Hughes says. "We are certainly prioritising mainland China and Hong Kong as a key focus of strategic partnership development."
Westminster is committed to inspiring the next generation of global citizens through its engagement with contemporary economic, societal and scientific issues. Westminster's research focuses on real world solutions to critical issues facing the planet today, ranging from low-cost mobile malaria and Ebola testing to a low-carbon society and green economy.
"We exist in a global economy – and through our partnerships, we aim to make a sustainable and substantial contribution to that economy," Petts says.