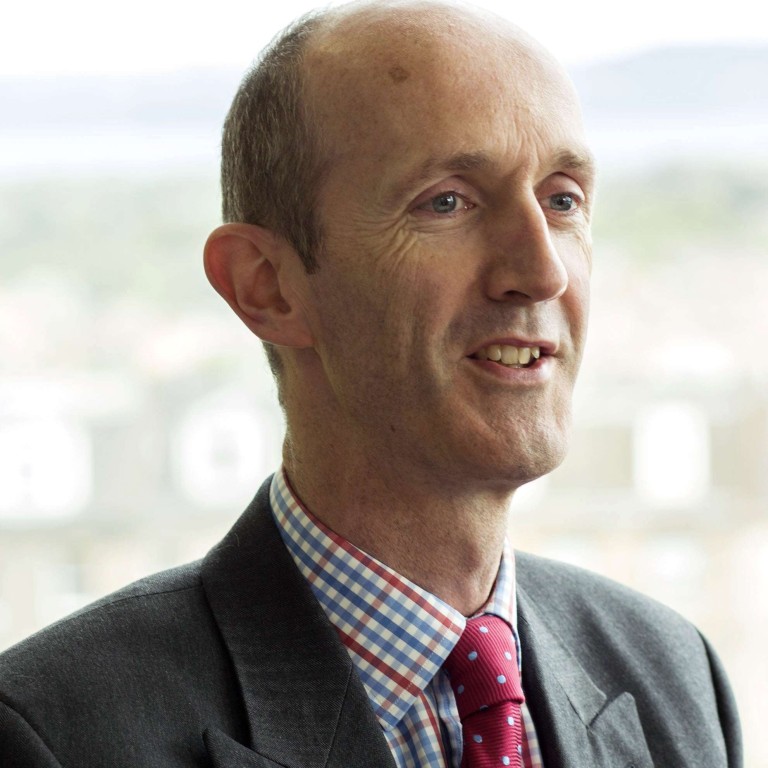 Long-term gain: global investment manager Baillie Gifford shows value of focusing on fundamentals
Rather than having pockets of excellence scattered around the world, firm maintains its Edinburgh headquarters as the single location for fundamental analysis and proprietary research
Supported by:
Discovery Reports
In a rapidly evolving world, maintaining focus on company fundamentals, particularly businesses with real competitive advantages and strong growth prospects, is a proven way of generating long-term investment success. As Asian savers increasingly turn to international markets, adopting such a long-term approach can better sustain fiscal soundness.
"The demographics in Asia are still favourable, therefore investors in these countries have years and years to build up wealth and accumulate reserves for pensions and savings in the future," says Andrew Telfer, joint senior partner of global investment manager Baillie Gifford. "Their time scale should be decades as opposed to 12 months, which is often the case."
As an independent investment partnership, Baillie Gifford has global investing experience of more than a century. Knowing that businesses with sustained growth are rare and hardly appreciated by markets, the firm allows the strength of a company's fundamentals to deliver share price growth by thinking longer term.
"This aligns ourselves with the management of the companies that we invest in and with our investors' underlying investment horizons," says David Henderson, client service director and CEO of Baillie Gifford Asia (Hong Kong). "It also means that we have a differentiated view of the world compared with most other market participants, whose behaviour is often far shorter term."
Instead of focusing on whichever market is "hot", Baillie Gifford's partners invest in businesses facing long-term growth, wherever these may occur. The firm expects to hold companies for about five years, though some assets have been continuously held for more than 20 years.
"We think it's not in our clients' interest to take a short-term view on our business or on their investments," Telfer says.
Henderson adds: "If you think about Asia's outstanding institutions at the public or corporate level, they have been successful by taking a long-term view. There shouldn't be any difference in the way they invest their pension assets."
Baillie Gifford opened a sales and marketing office in Hong Kong to grow its business with professional investors. With US$174 billion in assets under management globally, it has about US$40 billion invested in Asian companies and US$22 billion sourced from clients within the region.
Ten of the 20 largest global pension funds, such as California Public Employees' Retirement System and South Korea's National Pension Service, are among its clients. The firm has a longstanding partnership with Mitsubishi UFJ Trust and Banking, extending Baillie Gifford's reach to more than 1,000 Japanese public and corporate pension funds.
Rather than having pockets of excellence scattered around the world, Baillie Gifford maintains its Edinburgh headquarters as the single location for fundamental analysis and proprietary research. This differentiating feature enables the firm to compare and contrast markets and companies across all geographic areas.
"Thanks to technological advances, the growth of wealth in countries such as China, and increasing cross-border competition, the world is becoming ever more global," Henderson says. "Our investors meet the management of more than 2,000 companies each year, but having everybody come back under one roof means that we can discuss, share and debate investment ideas in a way that we think is a significant source of value-added for our clients."
Baillie Gifford's Edinburgh headquarters is also a mentoring destination. Clients send staff on secondment periods with the firm to develop their internal investment capabilities. Such partnership has lasted for more than 20 years with Mitsubishi UFJ, which performs distribution functions for the firm in Japan. Recognising the virtuous cycle these partnerships foster, Baillie Gifford expects to build more long-term relationships with Asian investors who share a similar approach.
"Going beyond traditional investor education through such secondments allows both parties to learn a great deal from one another," Telfer says. "We think this is valuable for the long term."