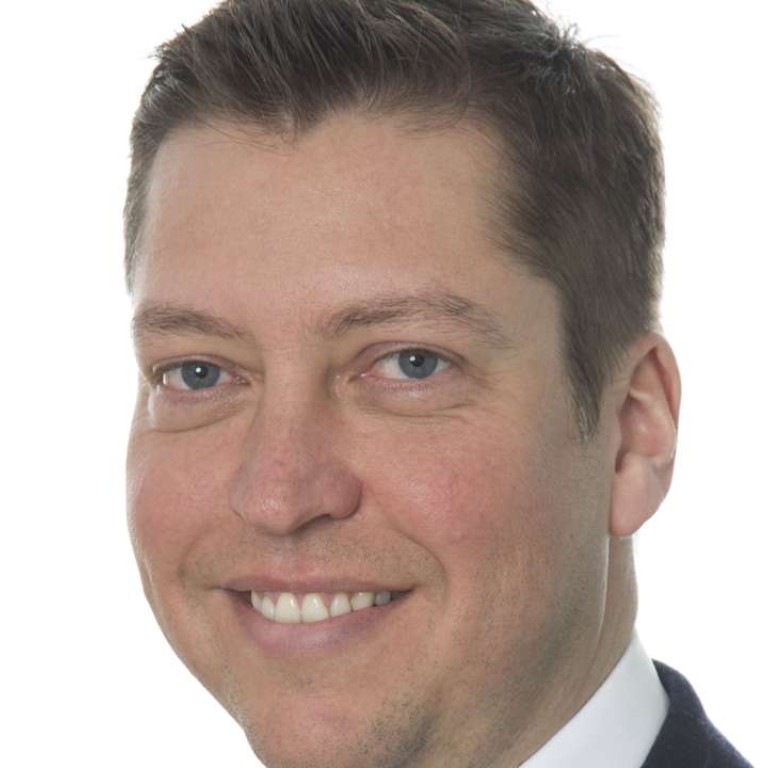 Global leader: Brit underwrites exceptional and complex risks for clients in diverse industries from marine, aviation and construction to property, finance and energy
Company offers a broad class of commercial speciality insurance for clients who benefit from its flexibility, culture of innovation, strong financials and reputation
Supported by:
Discovery Reports
For a region undergoing rapid urbanisation, yet geographically predisposed to experience sudden earthquakes, seasonal typhoons and other natural calamities, Asia-Pacific is an ideal market for specialty insurers such as Brit. With approximately US$2 billion of annual gross written premiums last year that are customised for global clients in diverse industries – ranging from marine, aviation and construction to property, finance and energy – Brit is fully able to protect the region's growing industries against risk.
"Our philosophy is 'seeing the difference makes the difference', and, to us, that means seeing the difference in our clients' risks and tailoring our products specifically around their needs," says Matthew Wilson, Brit group deputy CEO and Brit Global Specialty CEO. "This has been our key differentiator. It entails absolute precision in everything we do, and doing things right from the start."
Headquartered in London with offices in Chicago, Bermuda, Gibraltar and major cities in Asia, Brit is a global market leader in underwriting exceptional and complex risks. The company is able to offer a broad class of commercial specialty insurance for clients around the world who benefit from its flexibility, culture of innovation, strong financials and reputation. Brit writes exclusively on the Lloyd's of London platform and is a subsidiary of Fairfax Financial, a holding company based in Toronto, Canada.
Whether a client is a small enterprise or multinational organisation, Brit's expertise in creating bespoke specialty insurance products covers distinct and complex risks for clients across various industries. The company employs an international team of local underwriters from customer markets with niche-specific technical competence, experience and class expertise to create tailor-made insurance products for clients.
From insuring the energy sector's offshore drilling and commercial and industrial enterprises against terrorist attacks, to providing risk coverage for aircraft, yachts, jewellers, museums and livestock, the company's comprehensive scope of expertise is truly second to none.
"It's all about customer service, with innovation at the heart of what we do," Wilson says. "We actually set the terms and conditions for 50 per cent of the business that comes to Brit, so there's been a fair amount of innovation over the last few years. We try to encourage this culture among all our employees."
Encouraging creativity at Brit includes initiatives such as originating a facility where employee ideas are given room to grow and evolve. The company even redesigned its broker lounge at Lloyd's Underwriting Room – a key area within the London insurance market where brokers and underwriters conduct business – to enhance its comfort and utility for brokers.
Brit's foray into the fields of data augmentation and cyber protection further illustrates its innovative drive. Apart from offering third-party cyber security products, which identify risks in network security, privacy and data protection, the company offers a new first-party cyber product, for which it has arranged US$200 million in capacity protecting clients against physical damage caused by cyber terrorism.
Committed to delivering cutting-edge bespoke insurance solutions for customers in Asia-Pacific, Brit welcomes new clients and distribution partnerships among insurers, banks and other brokers. The company's strong local presence in the region spans offices in Shanghai, Beijing, Tokyo and Singapore.
"We try to pick a business niche in a growing economy, and leverage on the natural growth within that economy to help the local market," Wilson says. "We're open for business in the region and look forward to growing Brit in the Asia-Pacific over the long term."