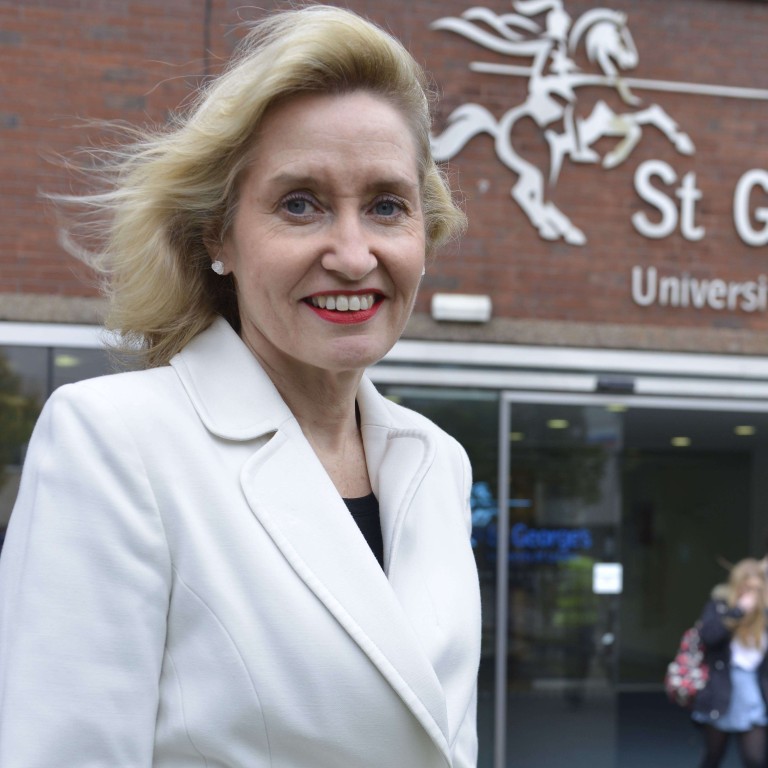 ST GEORGE'S, UNIVERSITY OF LONDON BUILDS ON PRESTIGIOUS HISTORY TO EDUCATE THE HEALTH CARE PROFESSIONALS OF THE FUTURE
Supported by:
Discovery Reports
St George's, University of London is the only university in Britain dedicated to medical and health sciences education, training and research. It is defined by a long history of academic and medical excellence, counting among its alumni some of medicine's most illustrious figures, including John Hunter, the father of modern surgery, and Edward Jenner, vaccine research pioneer. Today, the university continues to be a leader in the fields of infectious disease, public health and heart disease. It is also revolutionising health care delivery by developing breakthrough technologies, such as a hand-held device for simple and efficient diagnosis of malaria, Ebola, Zika and other viruses.
"Our infection and immunity research has global impact and influence," says Professor Jenny Higham, principal. "We aim to innovate, whether in our work with familiar health problems, or investigating newer world threats such as Ebola."
The university shares a site with St George's Hospital, one of Britain's largest teaching hospitals. The campus environment provides a one-of-a-kind learning experience, allowing students to walk from a clinical teaching room to the hospital ward. They have regular interaction with patients and benefit from the community feel. Meanwhile, many of their teachers are also clinicians in the hospital, with up-to-the-minute knowledge of their subject.
St George's has international medicine programmes in which students study for initial years at the Tooting campus and spend their final two years at one of the university's partner sites in the United States. The exposure allows internationally minded students a much more diverse and applicable experience.
The university also provides Britain's first full-immersion clinical simulation suite. Using virtual reality, the centre enables students to experience realistic emergency scenarios. The centre also includes two life-sized fully fitted rear sections of ambulances, enabling students to gain experience of working in such a confined space and preparing them for their future work as paramedics on the streets of London.
St George's has its sights set on inspiring transformative progress. "My desire for this university is to introduce a fresh take on medical education and create a new generation of innovative health care professionals," Higham says.