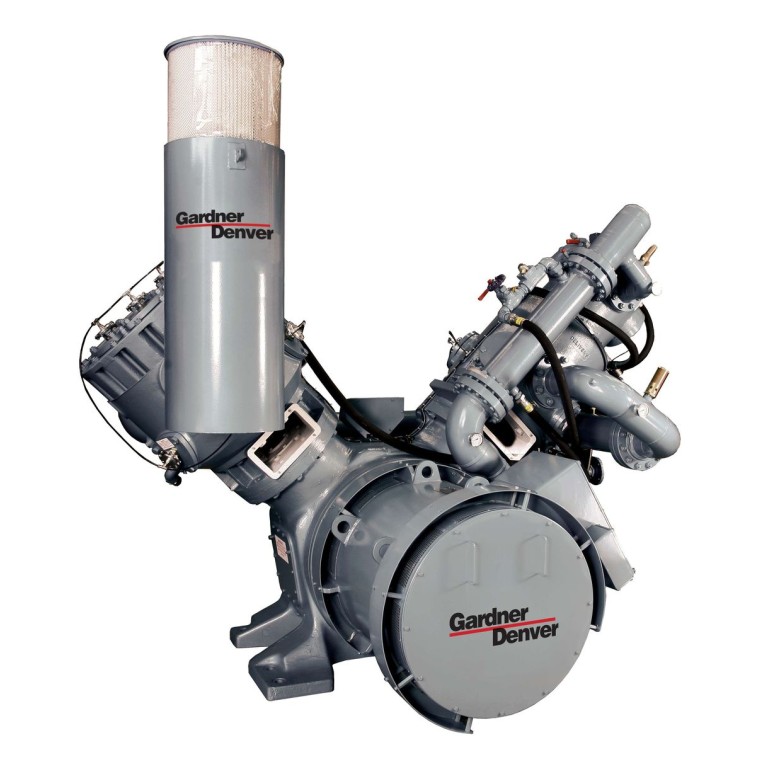 Gardner Denver expands portfolio to address complex needs with smarter solutions
The company's products answer the requirements of businesses seeking greener solutions promoting operational efficiency while lowering negative ecological impacts
Supported by:
Discovery Reports
Accountability and sustainability are two crucial principles that have been sweeping across the globe as consciousness about the adverse environmental effects of industrialisation reaches a new high. Businesses increasingly seek smarter and greener solutions promoting operational efficiency, while simultaneously lowering negative ecological impacts. Gardner Denver answers the call for such solutions with its quality industrial equipment, technologies and services that guarantee high performance with a compact footprint.
Innovation has been at the heart of Gardner Denver's lifeblood since Robert Gardner founded the company in 1859. Gardner introduced the first effective speed control for steam engines known as the flyball governor, paving the way for the production of other products such as
air compressors.
Since then, Gardner Denver has expanded its product portfolio to include loading arms, dry-break coupling and priming valves, among others. Gardner Denver has established itself as the preferred supplier of many industries through the teamwork of its highly skilled, customer-centric workforce that is dedicated to providing quality service.
"Throughout Gardner Denver, we have a good core of experienced and highly skilled workforce that have a high knowledge threshold of our product portfolio. Gardner Denver addresses complex needs with smarter solutions," says Trevor Perry, sales director for the company's high pressure solutions business.
The end-to-end turnkey solutions provider serves many industries through its three business segments: energy, industrials and medical groups. The groups work closely with clients to develop solutions that are tailored to address specific requirements.
Through the energy group, Gardner Denver supplies drilling and fracturing pumps and other smart solutions that help companies meet the world's continuously growing energy demand.
The company's medical group produces in-vitro diagnostic instruments, laboratory vacuum pumps and liquid pumps that play important roles in laboratory and other health care settings.
The industrials group specialises in air compression and vacuum products for the aerospace, general manufacturing, pharmaceuticals and many other industries. Brands under this group include Belliss & Morcom, Reavell, CompAir, Robuschi and Tamrotor Marine Compressors.
With the product portfolio of its industrials group, Gardner Denver offers solutions that reduce energy consumption, improve reliability and uptime, eliminate pollution and boast low life cycle costs. A Gardner Denver product purchase is a step towards a sound investment that offers 99.9 per cent guaranteed availability.
"We have a continuing commitment to our clients and their business. We protect their investments with confidence," Perry says.
Among the many sectors it covers, Gardner Denver aims to serve more companies in the food and beverage, power generation, and oil and gas industries, particularly in Asia.
In the food and beverage segment, the company offers blower and vacuum applications that can be used in bottle filling, dairy processing and packaging. Top pasta manufacturer Barilla trusts Gardner Denver and uses Robuschi's oil-free screw compressor in pneumatic transport of powders or any types of granules for milling and pasta production.
As oil and gas players from Asian countries, such as Indonesia and Malaysia, become more active in contributing towards meeting the
region's energy demands, Gardner Denver sees opportunities to collaborate with these companies to help them achieve their goals.
Gardner Denver's global workforce is 7,000-strong. More than half of that number makes up the industrials group. With manufacturing and assembly facilities, sales and field service locations across 30 countries, the industrials group can provide extensive global support to clients, wherever they are in the world.
In Asia, Gardner Denver operates and manages manufacturing facilities, sales offices and partner distributors across the region, including China, South Korea, Australia, the Philippines and Indonesia. Its dependable and wide-spanning support for clients has earned the trust of multinational and local companies in Asia.
"Gardner Denver believes in providing support in local regions. It is important to understand the cultures to engage the local and multinational customers," Perry says.