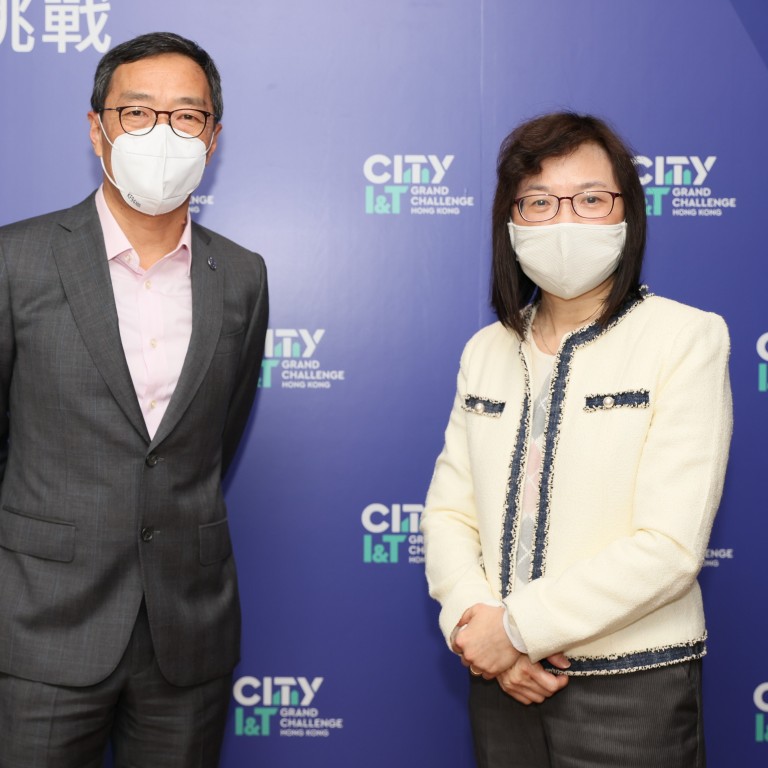 How budding innovators can help Hong Kong promote smart city living amid Covid-19 pandemic
City I&T Grand Challenge, titled 'Be an Innovator', hopes global community will submit ideas to create more sustainable and inclusive society
Competition, organised by Hong Kong government and supported by HKSTP, wants students, start-ups and entrepreneurs to help transform city's future
Paid Post:
Hong Kong Science and Technology Parks Corporation
[Sponsored article]
The continuing Covid-19 pandemic has created huge environmental and social challenges for people around the world as they adapt to the "new normal".
Amid the risk of catching the deadly coronavirus disease, Covid-19, members of the public have had to adapt to lockdowns and other social-distancing restrictions during the outbreak. Many of them have lost their jobs at struggling businesses, or been forced to work and study from home.
In Hong Kong, for example, there has also been a huge increase in demand for single-use utensils and containers as many people staying home try to minimise the risk of infections. The drastic reduction in face-to-face contact has also meant that many residents in the cramped, crowded city, particularly the elderly, have felt disconnected from their families.
These types of challenges have highlighted the urgent need for all cities to adopt innovative solutions and create a more sustainable and inclusive society in future. In December, Hong Kong launched its first City I&T Grand Challenge, titled "Be an Innovator", which seeks to encourage the global community to help create solutions that will build a smart city.
The deadline for submitting entries is April 24.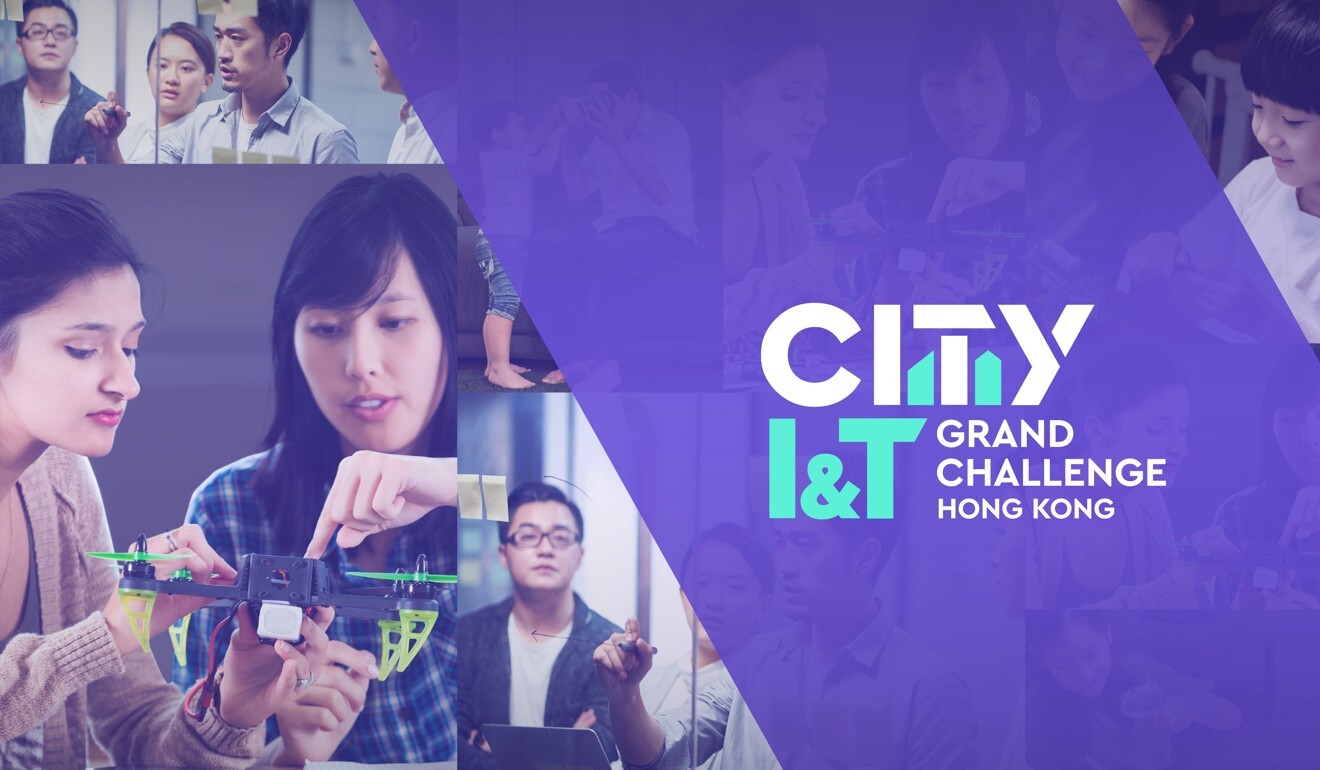 The competition, organised by the city's government and supported by Hong Kong Science and Technology Parks Corporation (HKSTP), hopes to attract submissions from students, start-ups and entrepreneurs from both Hong Kong and overseas to help transform Hong Kong's future – one idea at a time.
Solving problems with technology
At the challenge's virtual launch ceremony, Paul Chan, Hong Kong's financial secretary, said he believed the competition could generate smart living proposals that would be useful even after the Covid-19 pandemic has subsided.
"Innovation and technology is an essential part of our everyday lives," he said, adding that Hong Kong offers a favourable environment to develop new solutions because of its strong technological research capabilities and an abundance of talent.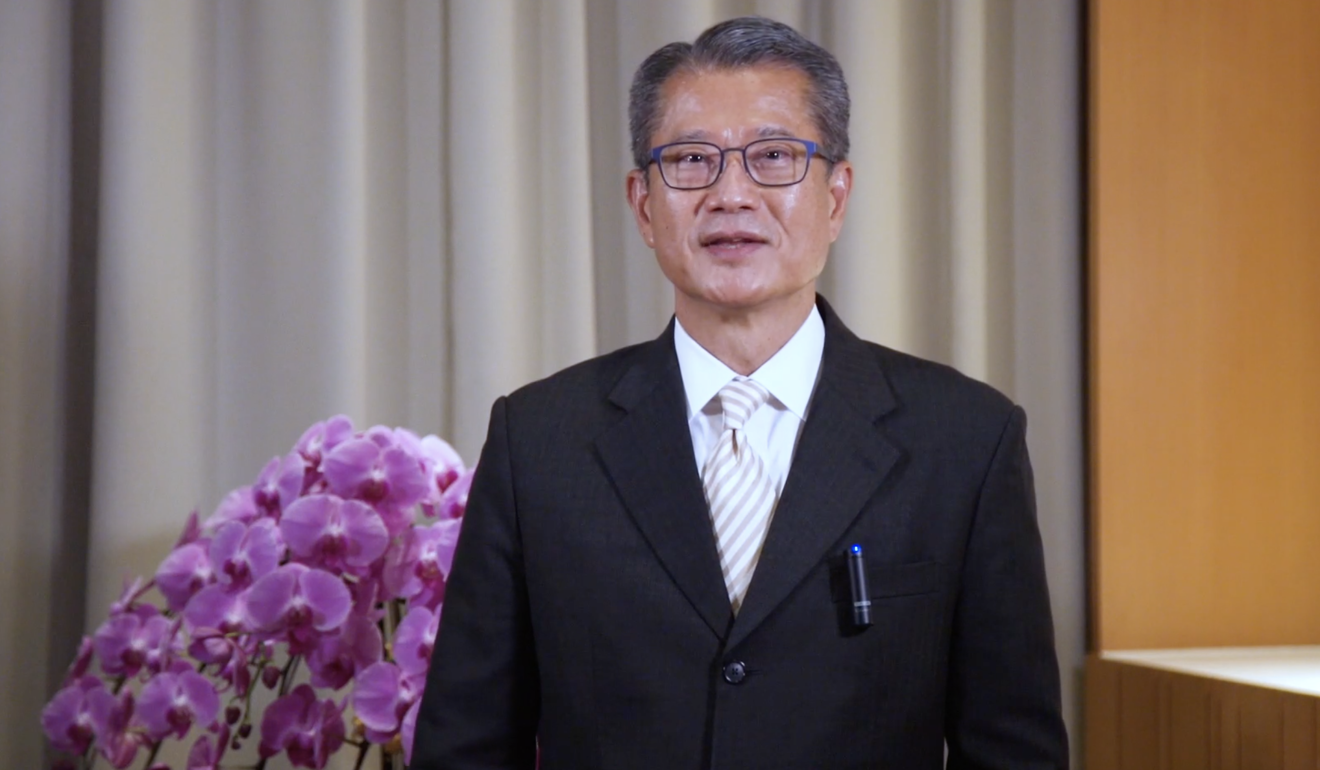 Chan highlighted an innovative idea developed by a local university in 2005, which recycles waste glass bottles by crushing them into glass sand so they can be used to make eco-bricks for pavements. He said this was a perfect example of how Hong Kong innovations can promote a sustainable world.
Albert Wong, CEO of HKSTP – a Hong Kong statutory body offering expertise and all-round support to facilitate the expansion of innovation and technology start-ups and enterprises in the city and across the region – said the emphasis of the new competition was to engage the whole of society because everyone had the potential to be an innovator.
Besides inviting submissions from primary, secondary and tertiary students, the challenge also features an open group category, which encourages people from all walks of life to submit their own innovative ideas.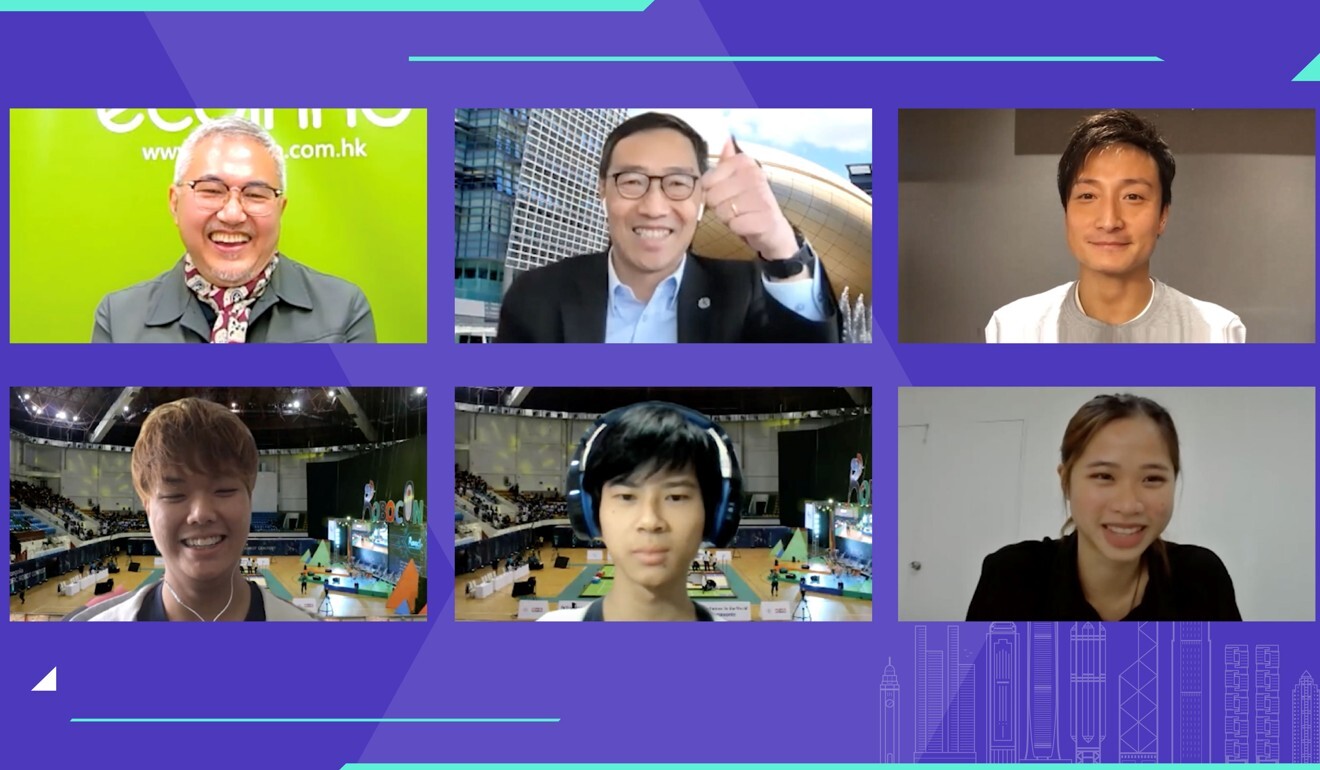 Wong said opening the challenge to the whole community would be beneficial because people may be able to offer a range of ideas about how to improve things thanks to their different everyday experiences.
"People shouldn't think that innovation is extremely difficult," he said. "We are not trying to invent something new in a laboratory; what we are trying to do is to make use of existing technology to solve problems."
The grand challenge
To enter the grand challenge, participants must submit proposals that address any of the four specified problems in environmental sustainability or social connectivity.
The first problem involving environmental sustainability focuses on the increasing use of single-use plastic utensils and containers, as many people in Hong Kong have opted to use takeaway food services during the pandemic. Competition entrants must submit ideas on how to encourage customers and businesses to reduce or even replace using these plastics.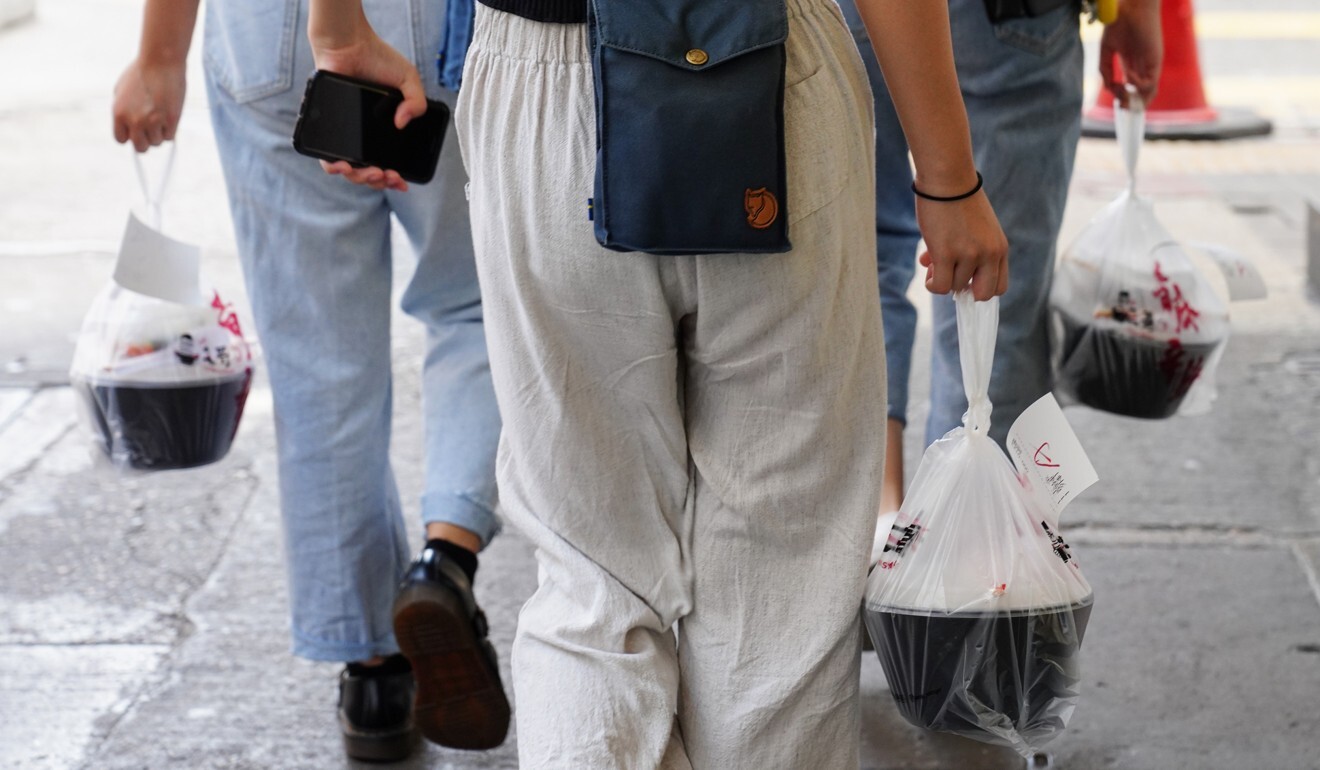 The second scenario, which highlights the growing problem of domestic food waste, sees the public asked to come up with solutions to cut down the amount of food being thrown away or increase the efficiency of recycling methods.
Two additional problems are related to social connectivity, with competition organisers looking for proposals that can help children maintain healthy social connections as classes are conducted online, and for elderly and disabled people to obtain social and emotional support amid the social-distancing measures.
Wong said a successful proposal would be one that included a prototype that could be tested in real-life settings, and would also remain useful even after the pandemic had been contained.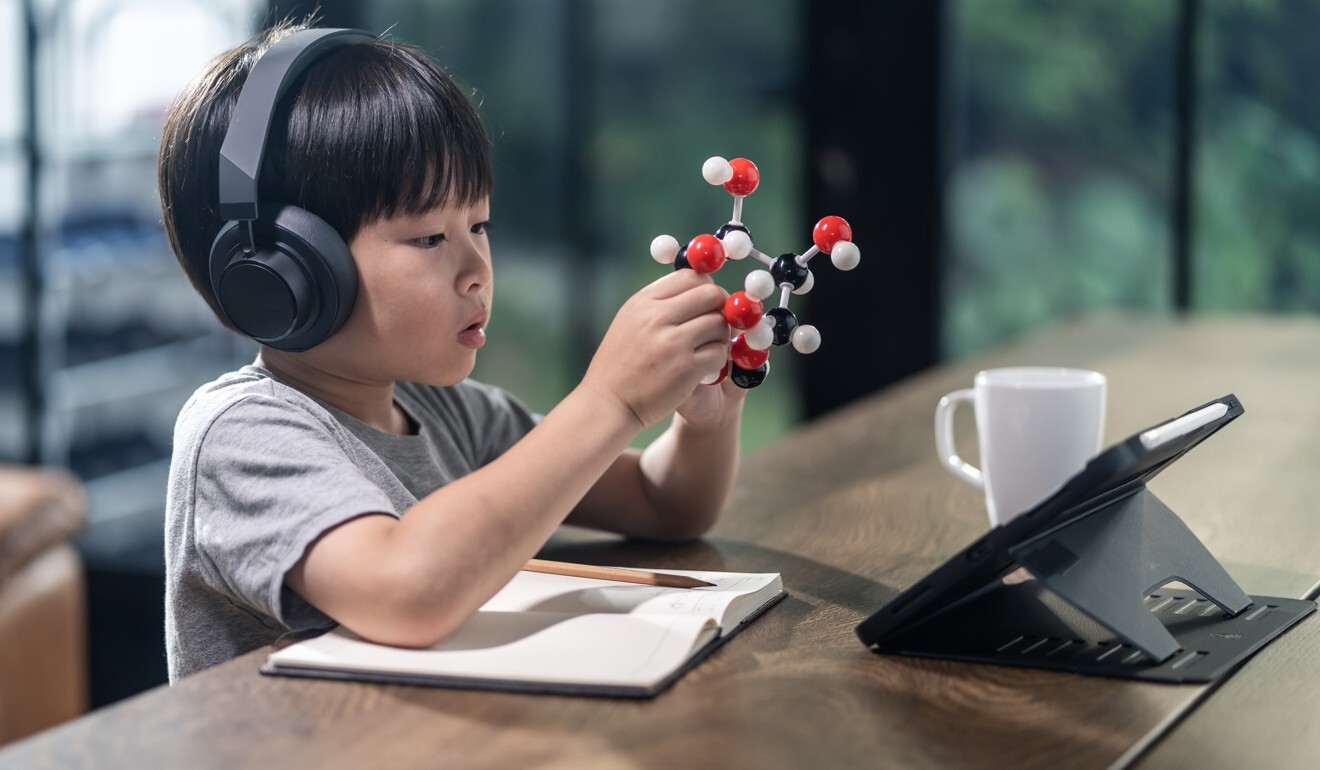 Rebecca Pun, Hong Kong's commissioner for innovation and technology, said that even if the pandemic could be contained before the competition's entry deadline, the issues of environmental sustainability and maintaining social connectivity would continue to be relevant to society.
"We have all learned something new through the pandemic, and Hong Kong has also undergone great developments in digital transformation," she said.
"We are looking for creative solutions that adopt technologies in a friendly way for a wide audience with the potential to be scaled up and induce behavioural change at large."
Participants can enter the competition either individually or by forming a team with a maximum of five members.
The winning entries will be awarded a trophy and cash prizes – HK$25,000 (US$3,225) in the primary school category, HK$40,000 in the secondary school category and HK$200,000 for both the university/tertiary institute and open categories.
Winners of the university and open categories may also have the chance to receive training and use resources from HKSTP so that they can refine their solutions before entering trials at designated government venues, such as those operated by government departments or public organisations.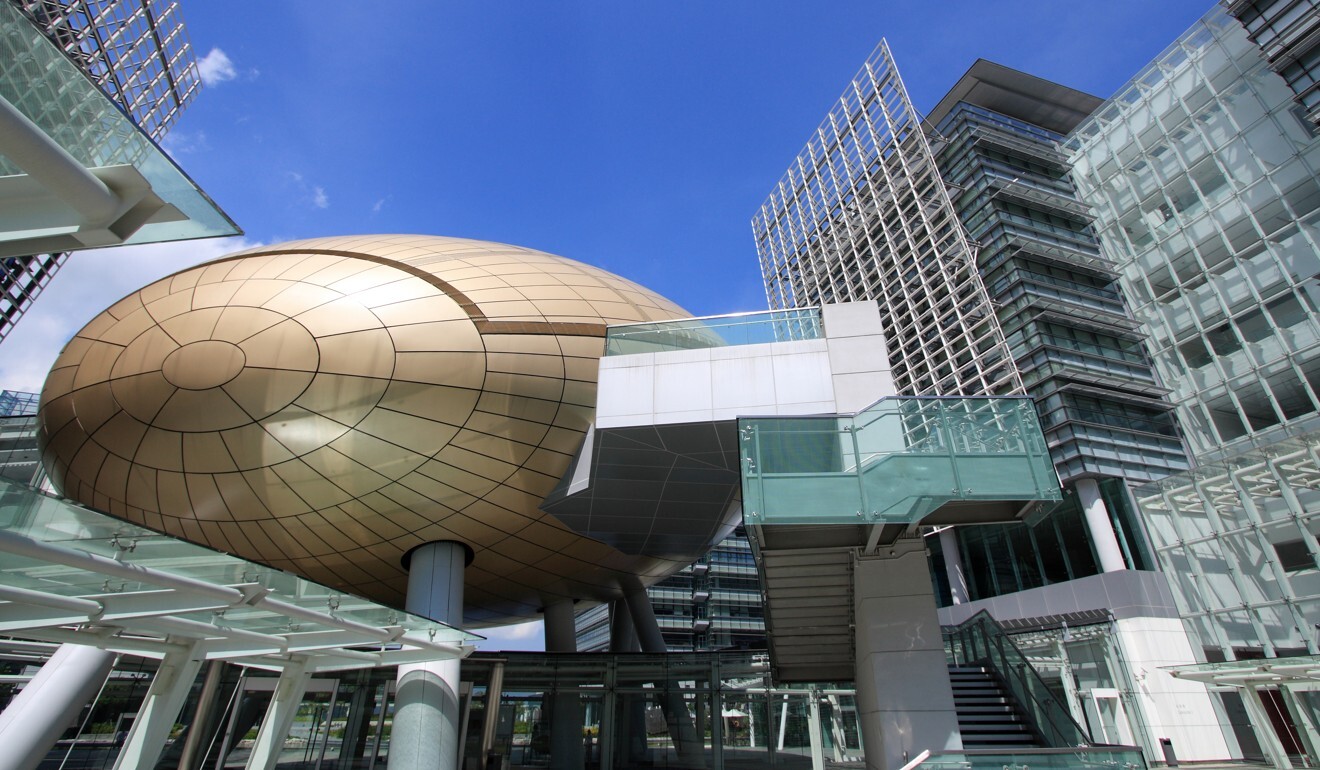 The challenge was also being opened to overseas applicants because they might be able to look at problems from a different perspective and come up with innovative solutions, Wong said.
Besides the competition, the grand challenge will also feature workshops, seminars and training activities to promote knowledge on technologies and entrepreneurship among the public.
Promoting smart cities for the future
Alfred Sit, Hong Kong's secretary for innovation and technology, said during the online ceremony that the promotion of innovative technology would be crucial for the city's future because it would help diversify growth and accelerate its role as a global finance and technology hub.
He said he was optimistic that the challenge would encourage public interest in innovation and technology and help people realise its potential for improving their lives.
"Most importantly, innovation and technology is essential for improving the quality of life, bringing convenience and benefits to the public," he said.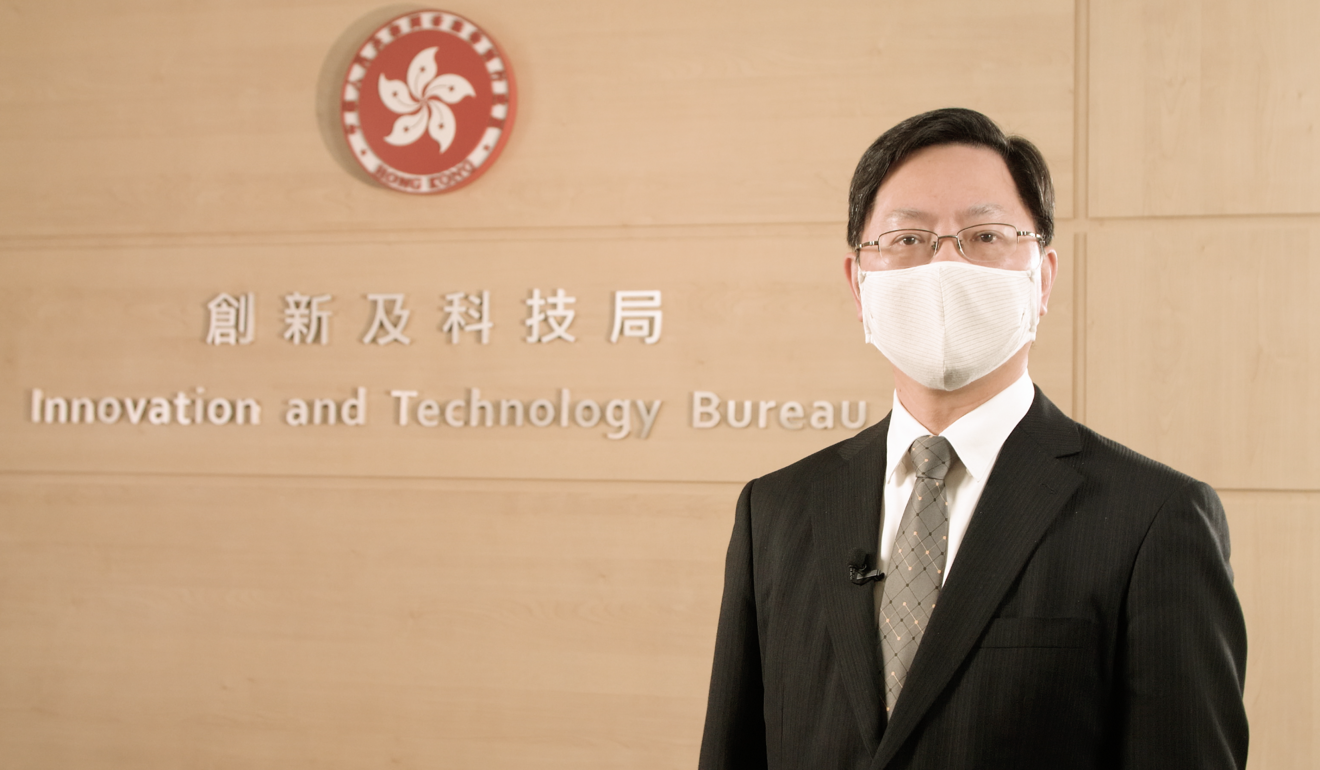 George Chen, CEO of Ecoinno, a Hong Kong-based green materials technology start-up, advised that aspiring innovators should be persistent and pay close attention to their everyday experiences to help them come up with ideas about how certain things could be improved.
"Technology can certainly help, but during its long development process, you will often run into issues because you will face various problems at different stages," he said.
"That's why you cannot give up. You must have the spirit that you can really change society and benefit other people."
Budding innovators can enter the challenge by visiting the Hong Kong City I&T Grand Challenge
website
.


Morning Studio is the commercial content team of the South China Morning Post (SCMP). It aims to engage readers through storytelling while enabling the brand behind the content to achieve its marketing objectives. The Morning Studio team consists of specialists in various areas such as journalism, multimedia graphics, video production, digital technology and marketing.