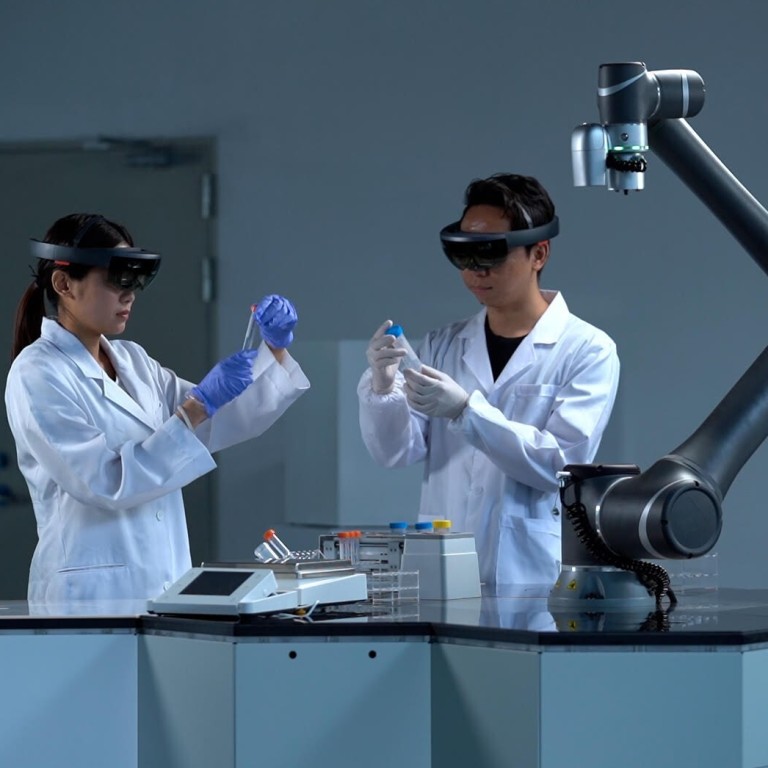 How 2 Hong Kong pioneers' hi-tech robotic arms can transform traditional industries and research
Technology created at Jonathan Cheung's Inovo Robotics performs repetitive tasks that can cultivate sustainable crops and process foods in automated kitchens
Eric Wong has transformed lab experiments with Nikyang's automated tools that allow researchers to carry out more reliable and systematic analysis
Paid Post:
Hong Kong Science and Technology Parks Corporation
[Sponsored article]
While robotic technology has been widely used by big manufacturing companies to increase productivity, the high cost of getting started means many smaller businesses have yet to take advantage of its huge potential.
However, Inovo Robotics, a Hong Kong-based technology start-up, is working to solve this problem.
Since it was founded in 2016, the robotics company has been developing solutions for small- and medium-sized enterprises to help them adapt to automation in their everyday business practices.
Jonathan Cheung, co-founder of the start-up, says his goal is to "democratise robots" and develop tools for all businesses to help them improve efficiency and remain competitive.
"We found that there is such a big disconnect to the market for small businesses to be able to benefit from affordable and flexible robots," he says.
"There are a lot of businesses that are struggling to get staff to do monotonous tasks, so what we're developing is really a tool that enables them to take away repetitive work."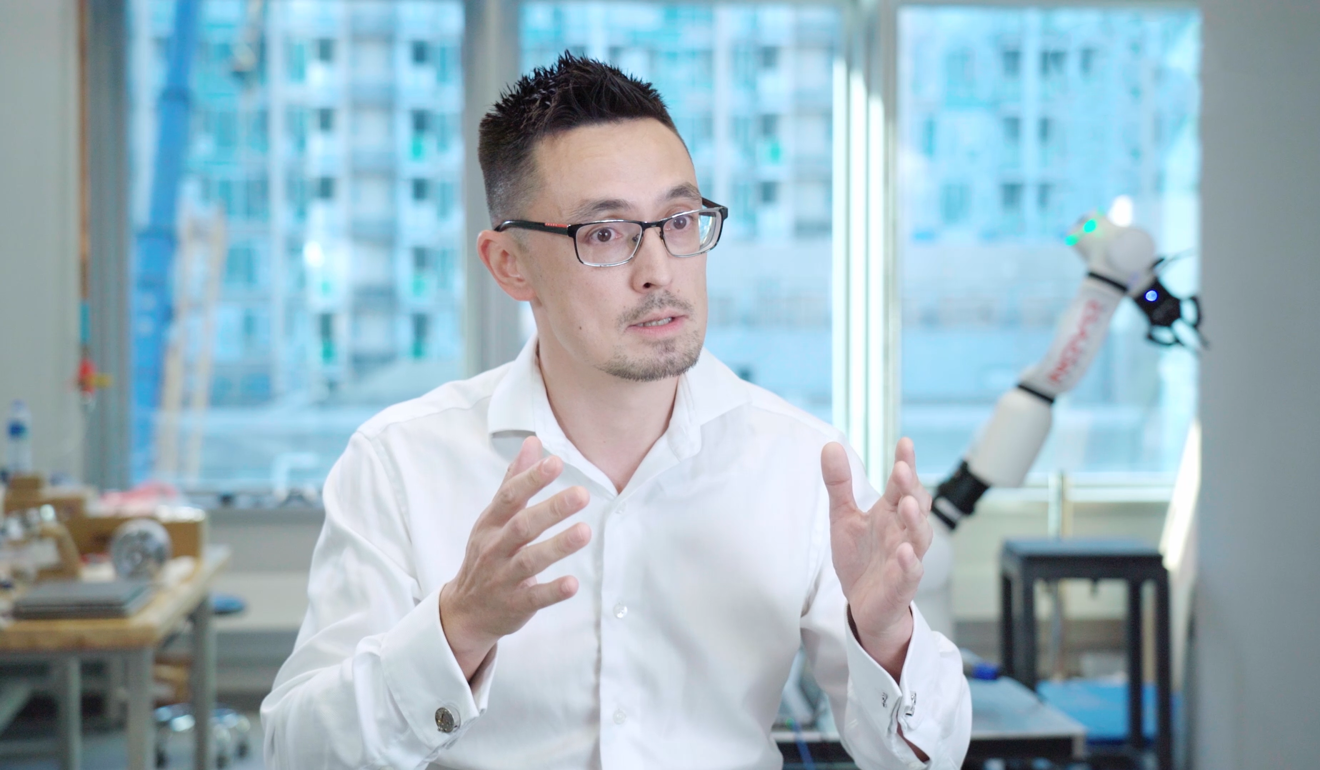 Disrupting traditional industries
One of the applications of the robotic arms has seen them used around the clock to carry out repetitive tasks that help grow high-quality, pollution-free vegetables at a futuristic farm in Hong Kong's Tai Po district.
The farm, operated by indoor farming company Farm66 since 2018, is located inside a 20,000-square-foot (1,860-square-metre) factory building.
The use of the robotic arms to automatically sow seeds and harvest plants helps the farm to produce up to 200 tonnes of organic fresh produce, including cherry tomatoes, cabbage and basil, which is sold online and delivered to the city's supermarkets and restaurants.
"Robots really improve the efficiency and speed of the products that are being made," Cheung says. "In this competitive world, there is always a desire to drive costs down."
In the case of vertical farming, the technology means minimal space and manpower are needed for the farming process, offering a glimpse of how technology will be able to transform farming in future.
Besides the vertical farm, the technology has also been used in an automated kitchen, where it helps with food processing to ensure cooking consistency. Inovo Robotics is also teaming up with a programming company to develop a system for high-resolution 3D scanning.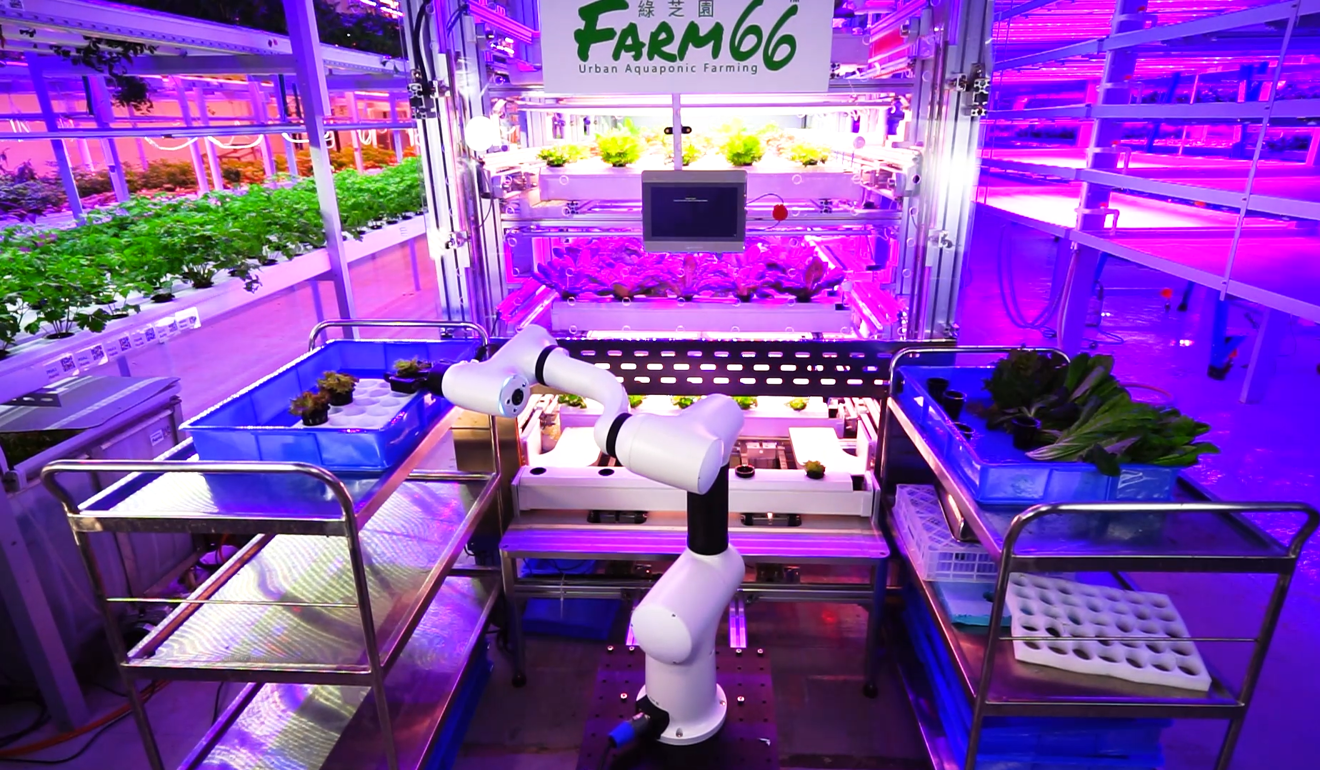 Popularising robots for everyday use
Before setting up his own venture, Cheung spent more than a decade working as an engineer, when he witnessed first-hand how robots can help businesses scale their operations.
In 2016, Cheung and a colleague co-founded Inovo Robotics to popularise the everyday use of robot technology by businesses.
Its launch product, Modular Arm, with an adjustable system of six fully rotatable joints, gives the robot the flexibility to reach different positions. The robot's modularity also gives customers an easy mechanism to choose longer or shorter arms, depending on their configurations.
Cheung says while large manufacturing companies often require tools that can automate a repetitive task, smaller businesses look for collaborative robots that can work alongside staff to complete different jobs at the same time.
"Smaller businesses tend to have smaller batch sizes and tighter spaces," he says. "That is where a collaborative robot really comes into its own."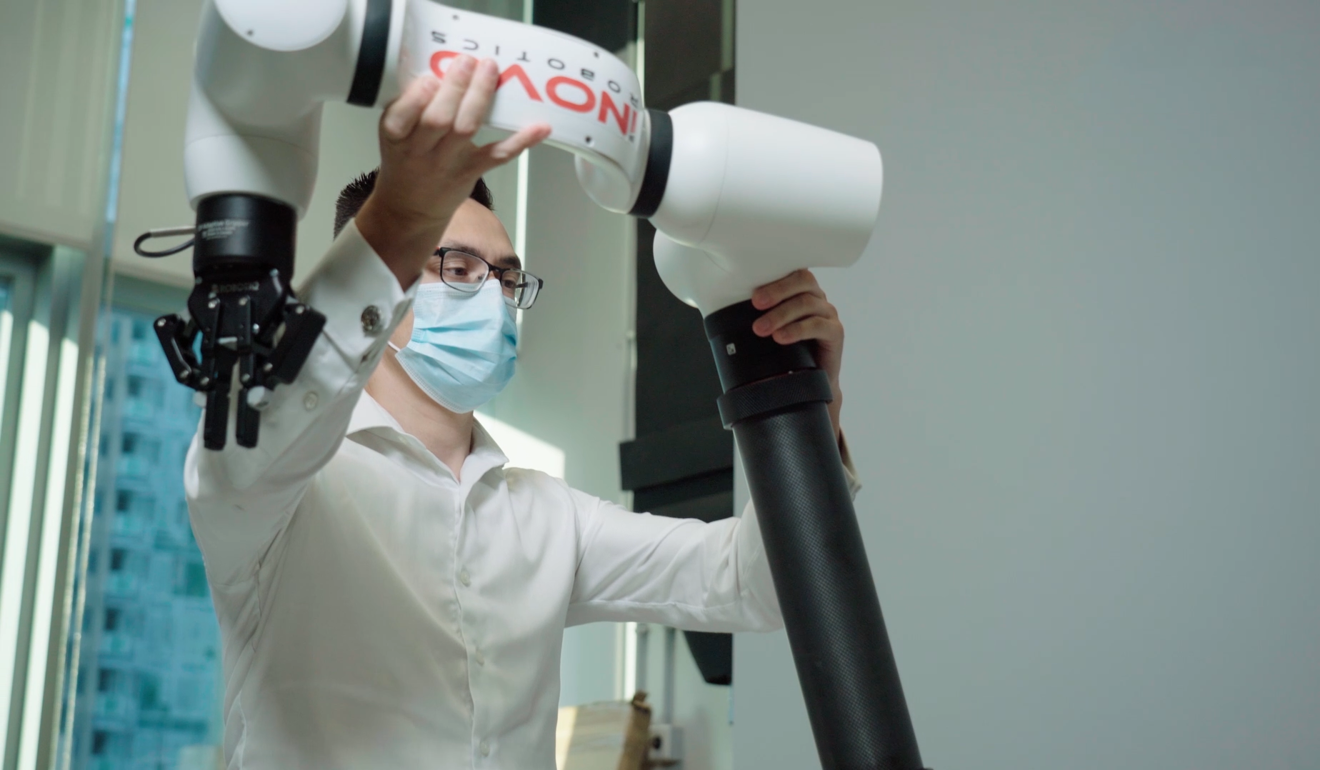 Inovo Robotics currently has two offices at Hong Kong Science Park, a government-run start-up incubator, and London, in the United Kingdom, as it seeks to tap into both the Asia-Pacific and European markets.
Cheung says Hong Kong has proved an ideal location to scale up his business because of its proximity to hi-tech research and an abundance of talent.
"[We can] be close to our supply chain, which allows us to manage it closely and deliver the best product to our customers," he says.
"At any point in Hong Kong, you are probably within 25km to five or 10 great universities," he adds. "There is a wealth of talent to be able to tap into – there are only a few countries with that level of accessibility."
Revolutionising academic research
Another Hong Kong start-up, Nikyang, has also developed fully automated laboratory equipment to help academic researchers increase the reliability of data collected in experiments.
Today, its automation technology has been applied in many settings, such as research institutes and pharmaceutical and biotechnology companies.
The venture was founded by Hongkonger Eric Wong in 1999 with the initial goal of helping researchers in traditional Chinese medicine (TCM) to conduct analysis in a more systematic way.
"The basic dream of Nikyang was originally to pursue TCM research to gain a better understanding," says Wong, who graduated with a master's degree in biochemistry in Canada.
"I thought we needed a more standardised way of doing analysis in TCM to collect valid and precise information."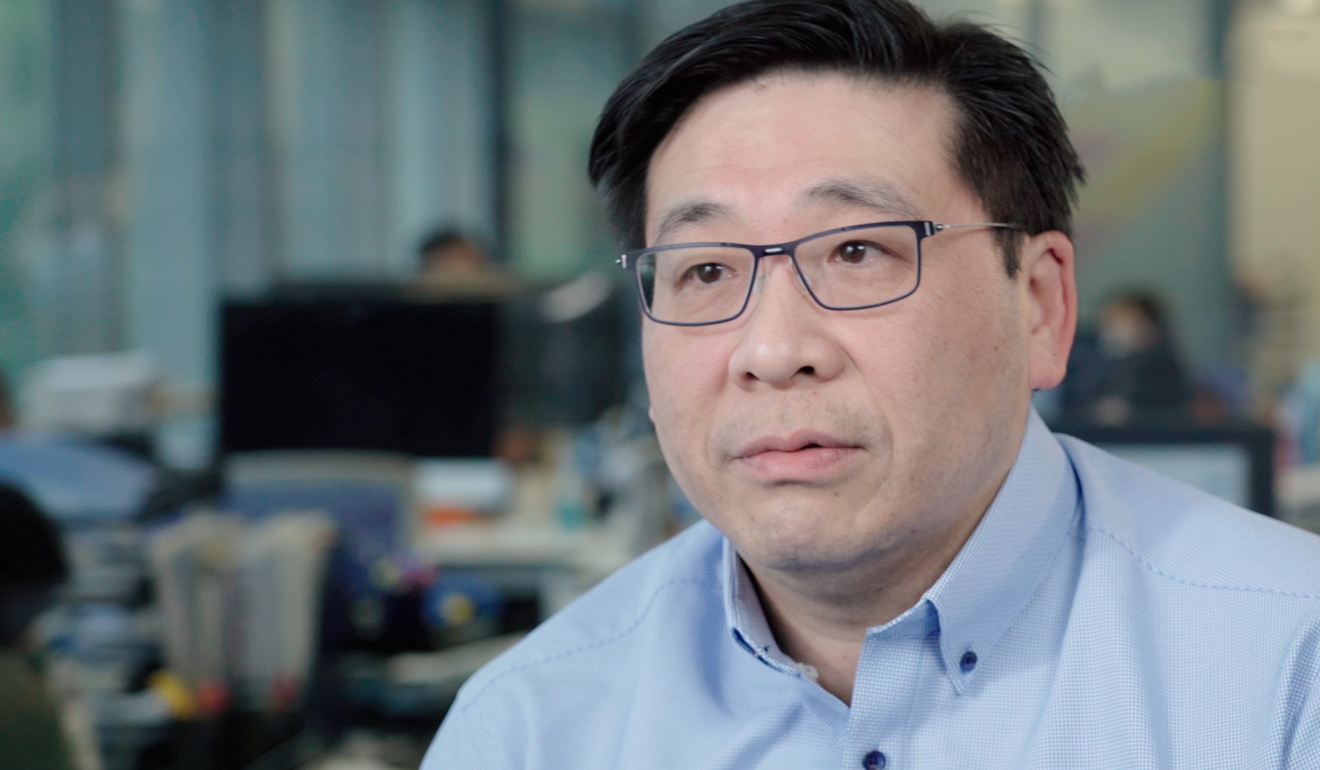 When he started his business journey by reaching out to laboratories in Hong Kong and mainland China, he realised that researchers wanted to use machines to help them follow the correct procedure as closely as possible while carrying out repetitive work.
However, many automated instruments available then lacked the ability to carry out different steps in lab research, he says, rendering them error-prone when applied in studies.
To solve the problem, Wong collaborated with Chemspeed, a Switzerland-based provider of lab equipment, in developing specific instruments for TCM research.
His team has integrated Chemspeed's tools with robotic arms and wearables to increase collaboration between researchers and machines in conducting analysis.
However, he realised the company would not be sustainable if it focused solely on serving the TCM industry, so he later diversified the business and began developing solutions for different settings.
In 2008, Nikyang began receiving orders from petrochemical companies in China, which gave Wong a lifeline to sustain his business and pursue his dream in TCM research.
The venture now places an emphasis on boosting effectiveness by providing an immerse lab experience.
Its SmartLab product, which is still under development, is set to integrate sensor technology, smart wearables and cloud data management to help researchers work more efficiently with machines.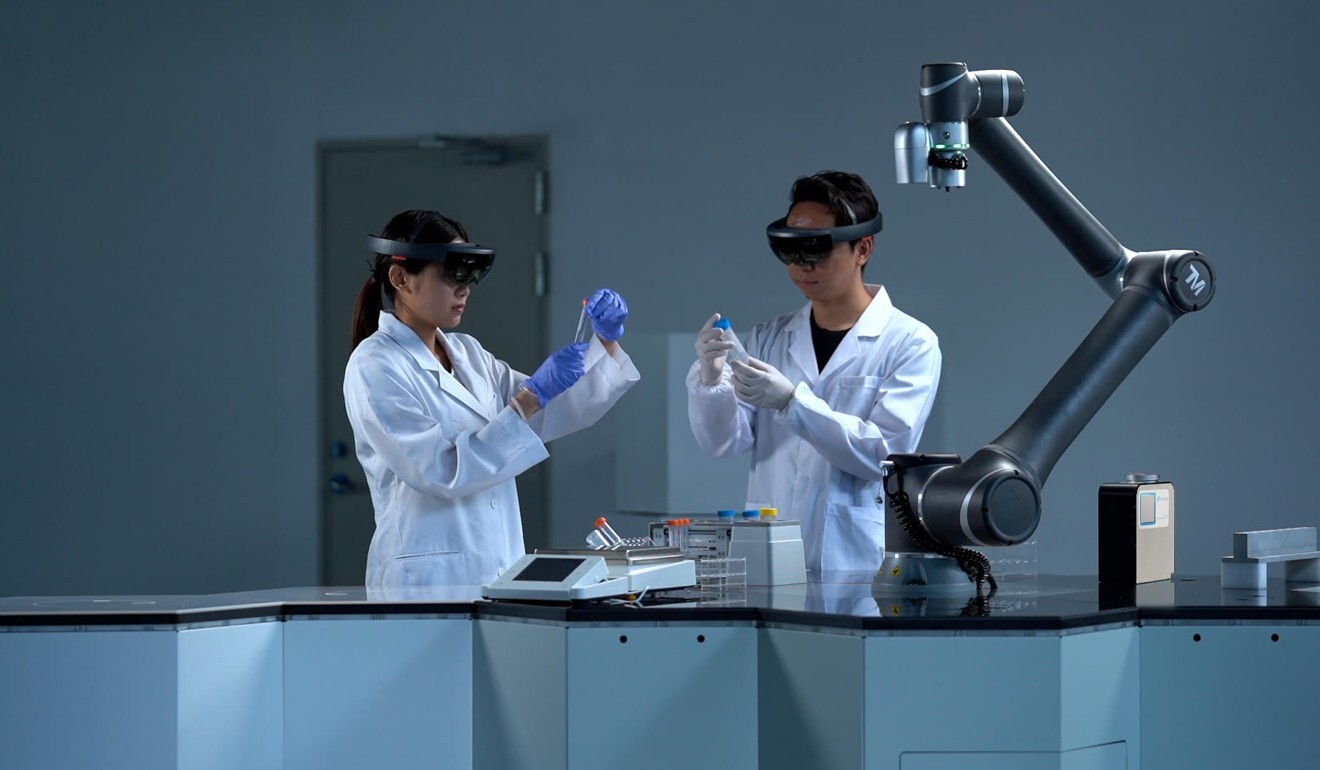 Nikyang has its headquarters at Hong Kong Science Park, where it carries out most of its research and development work. To tap into the China market, it has also opened branches in Beijing, Shanghai and Guangzhou to sell its products.
Wong says Hong Kong has served as an ideal location to grow his company because of its connectivity with China and different parts of the world.
"Hong Kong is definitely unique in terms of being a super connector between the East and the West," he says.
The city's world-class financial market and sound legal system have also helped start-ups in raising capital and developing ideas as they embark on their journey.
Pioneering spirit
Both Wong and Cheung believe it is important for aspiring innovators to be passionate about their business vision to help them overcome challenges when developing and selling the products.
Wong, who spent a decade before he found a way to make his business sustainable, says it was vital to remain dedicated because many innovators experience failures before they can get their businesses on track.
"You need to have passion and a big heart to accept failure, and [an] even bigger heart to think and take risks," he says.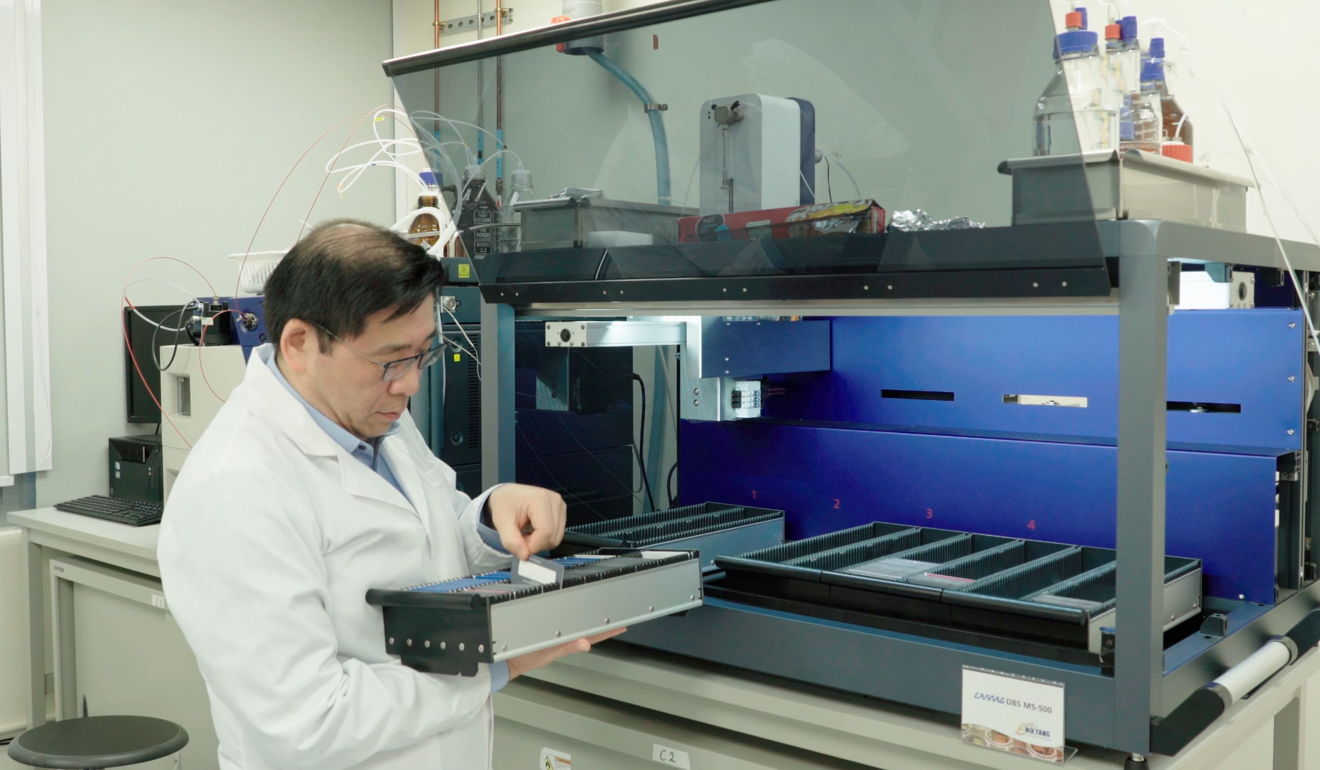 Wong also advises young entrepreneurs not to look only at making profits if they want to make a difference in the world.
"Money is only a by-product," he says, adding that many successful pioneers often have to make substantial investments before they are able to disrupt the industry.
Cheung agrees that innovators must feel empowered to turn ideas into reality.
"My advice is to really focus on the business model," he says. "It's a very, very difficult journey to go on, and it's very, very rewarding as well. And it's very important to make sure you stay true to what you believe in.
"Having an idea that you believe in wholeheartedly, that you are willing to give your time and commitment to, is a good validation that you are on the right track."


Morning Studio is the commercial content team of the South China Morning Post (SCMP). It aims to engage readers through storytelling while enabling the brand behind the content to achieve its marketing objectives. The Morning Studio team consists of specialists in various areas such as journalism, multimedia graphics, video production, digital technology and marketing.