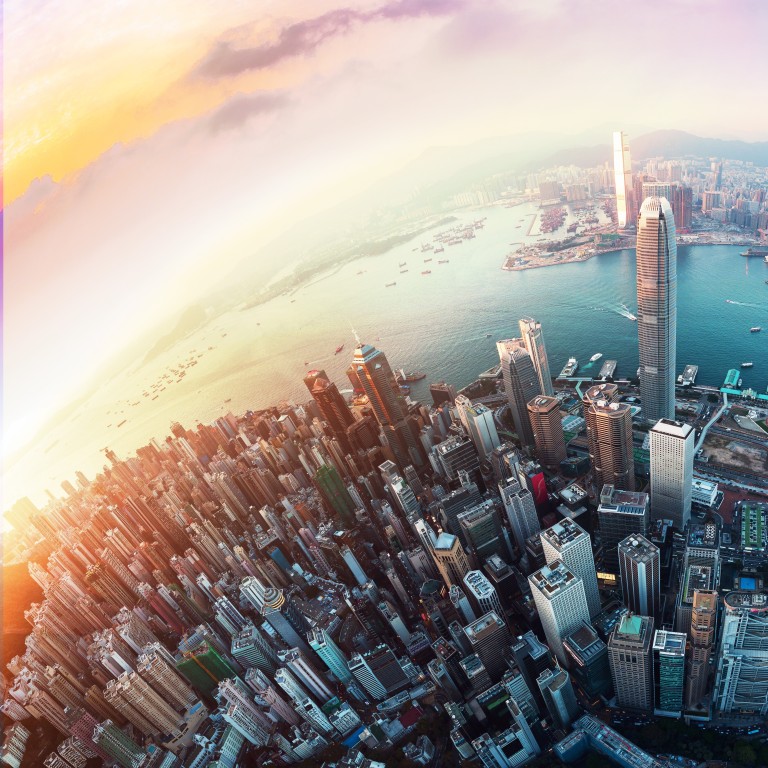 Hong Kong battles Covid-19's third wave with local innovations
R&D companies create virus-killing disinfectant spray, 3D-printed medical face shields and AI-monitored temperature screening to contain outbreak
Government – using experience gained from 2003 Sars crisis – quick to support public and launch safety measures to combat spread of disease
Paid Post:
Brand Hong Kong
[Sponsored article]
The Covid-19 pandemic has proved to be a tough and long-drawn battle as many parts of the world are seeing the resurgence of the coronavirus disease.
In New Zealand, for example, the general election scheduled for September 19 has been postponed until October 17 because of a new outbreak of the coronavirus disease, Covid-19, surfacing in August after 102 days with no reports of community transmission.
Japan has been seeing four-digit daily increases of cases throughout much of August, and Germany has also been reporting higher numbers of new cases in recent weeks.
Hong Kong has been battling another rise in Covid-19 cases – the "third wave" as some people have called it, which began in mid-July – after earlier success in slowing and even halting the outbreak. The number of new confirmed cases was peaking at a three-digit daily increase before dropping to a two-digit daily rise in early August.
Difficult decisions have had to be made in the city to introduce a two-person limit on group gatherings in public spaces, and temporarily shut down some businesses while imposing restrictions on dining in restaurants.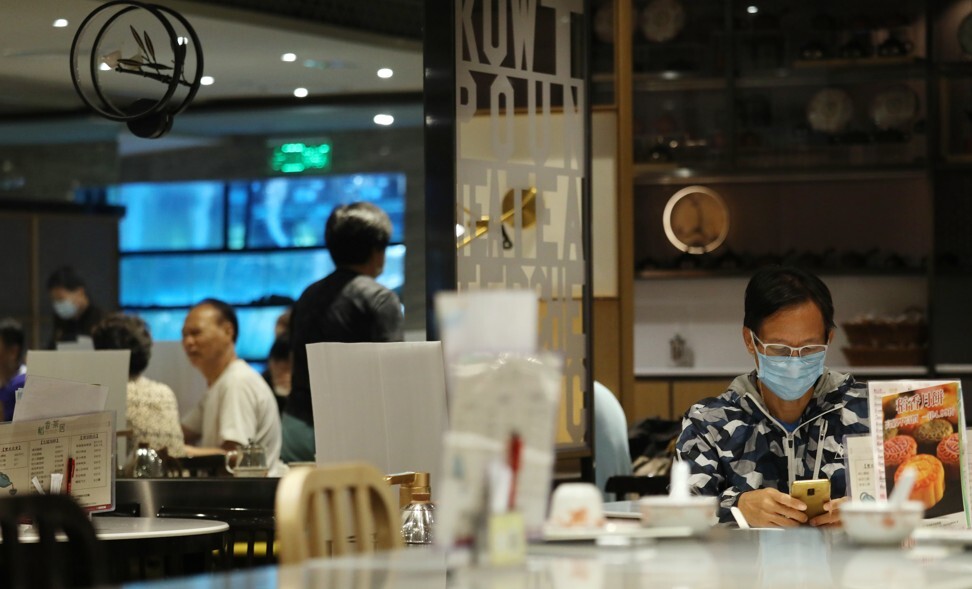 On August 21, chief executive Carrie Lam announced a free city-wide Covid-19 testing programme that began on September 1, for which people can sign up on a voluntary basis. This will allow authorities to identify asymptomatic patients in the community.
To cope with the rising number of hospitalised patients, the government has expanded its anti-epidemic facilities. The exhibition halls at the AsiaWorld-Expo have been retrofitted into a community isolation and treatment centre. To make up for the inadequacy of quarantine facilities in the city, the government plans to build an additional 2,000 units at Penny's Bay, in northeastern Lantau Island, which should be completed before the end of the year.
Hong Kong's rapid response to the current pandemic is – in large part – thanks to the valuable lessons learned during the 2003 severe acute respiratory syndrome (Sars) outbreak.
That viral disease affected about 8,000 people in 26 countries, including 1,755 in the city. Hong Kong was able to contain the outbreak within months, despite the virus leading to the deaths of 299 people, including medical workers. This experience explains why, when cases of Covid-19 were first confirmed in the city in January, the government and the public immediately introduced preventive measures.
City faces high-risk position
Compared with Sars, the Covid-19 outbreak involves a much fiercer battle. The world is on high alert, with the World Health Organisation reporting in late August that there have been more than 23 million confirmed cases of Covid-19 – including hundreds of thousands of new cases reported daily – and more than 800,000 deaths.
Governments around the world are fighting to keep their economies afloat. The Hong Kong administration has rolled out HK$287.5 billion (US$37 billion) of funding for the affected industries and the public, and further stimulus plans are being drawn up.
In March, the Innovation and Technology Commission launched a scheme to offer up to HK$2 million to each project that helps prevent and control the Covid-19 outbreak through trials of local research and development (R&D) innovation.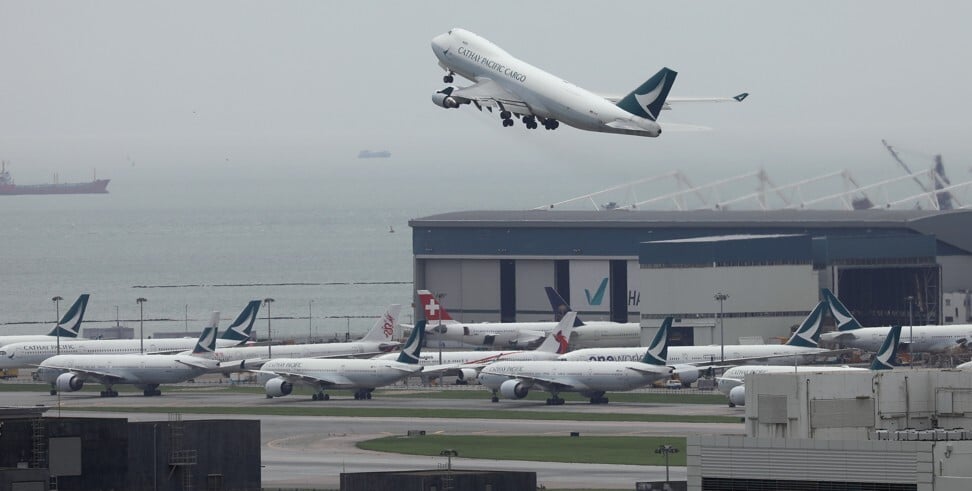 The odds are stacked against Hong Kong because it is a small, densely populated city of about 7.5 million people on the doorstep of mainland China, where the outbreak was first reported.
As an aviation and maritime hub, it is especially susceptible to imported cases. To put things in perspective, when the 2003 Sars outbreak hit the world, global air passenger traffic stood at 1.665 billion, with the number surging to 4.233 billion by 2018. Transport volume of seaborne trade rose from 8.23 billion metric tonnes in 2008 to 11 billion metric tonnes in 2018.
Increased air and maritime traffic around the world means diseases such as Covid-19 have been able to spread rapidly between countries much more quickly. Despite restrictions and lockdowns resulting from the Covid-19 outbreak, air freight and shipping operations have had to continue to ensure global supplies of essential goods are safely delivered.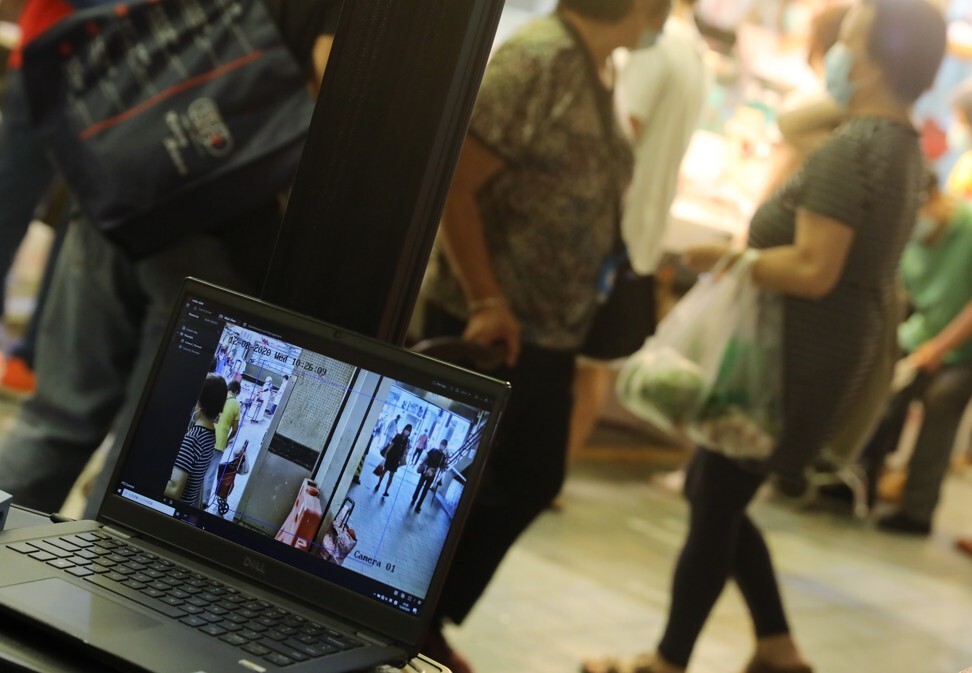 Measures limit spread of Covid-19
Across the city, another round of social-distancing measures was immediately implemented and – while the mask debate still rages in many countries and regions – the city's population has no qualms about wearing masks in public spaces or having their temperatures checked when entering commercial establishments.
When the government opened registration for the city's residents to obtain their CuMasks – a six-layer reusable mask designed to immobilise bacteria and common viruses, and block droplets – about 720,000 applications covering two million people were received on the first day.
The technology – developed by the Hong Kong Research Institute of Textiles and Apparel in 2017 with funding from the government's Innovation and Technology Fund – won a gold medal at the International Exhibition of Inventions of Geneva 2018.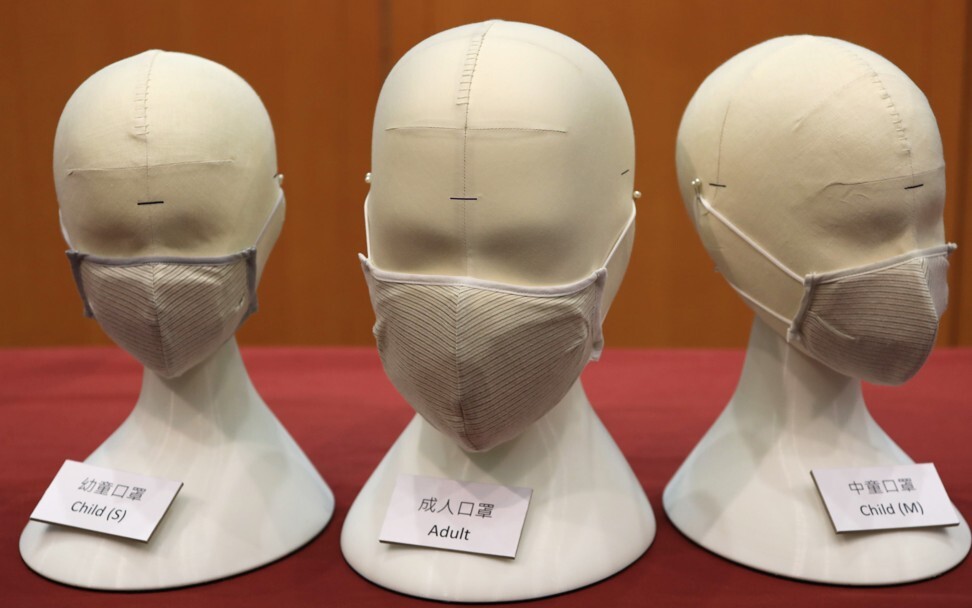 The city's scientific community is also hard at work. At the end of July, researchers at Hong Kong Polytechnic University revealed that, after comparing coronavirus samples taken from people recently infected in Hong Kong, evidence had been found that showed the virus may have stopped mutating.
The information – while alarming because it indicates the virus has effectively adapted to humans and become more transmissible – will be invaluable during the world's continued fight against Covid-19.
University innovation plays vital role
In fact, since the 2003 Sars outbreak, Hong Kong's R&D community has never stopped preparing for the possibility of another epidemic.
Innovations created in universities and incubation campuses, such as Cyberport and Hong Kong Science Park, continue to play their part – from the mass production of 3D-printed protective face shields for use in local hospitals to the adoption of artificial intelligence (AI) for screening travellers suspected of having fevers.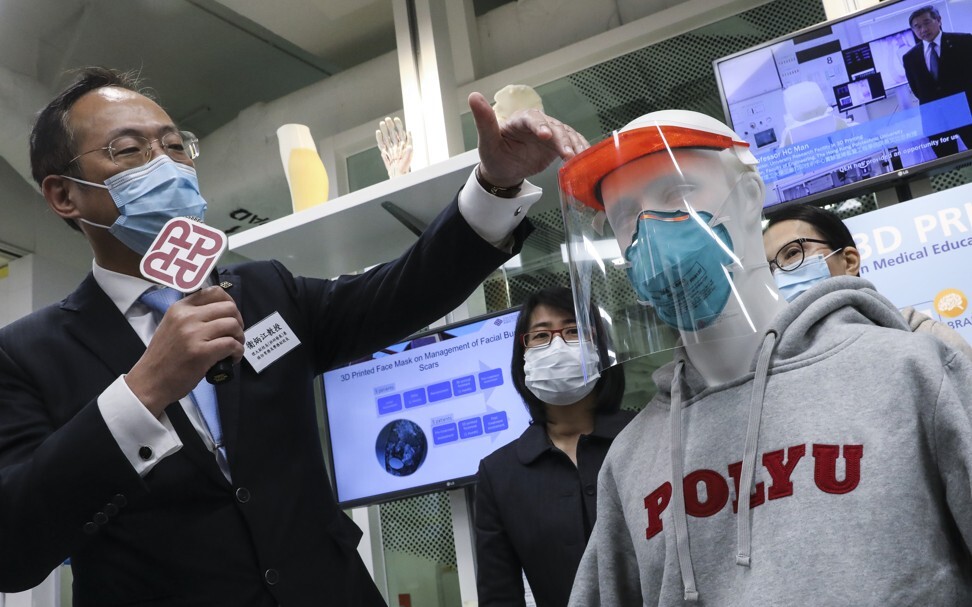 Germagic Thyme, a germicidal disinfectant spray product invented in Hong Kong, is another example. Its spray-on antimicrobial coating kills 99.9 per cent of viruses for up to three months.
"After the Sars outbreak, our team thought that there was a need for a long-term disinfectant strategy, which is more innovative than traditional sterilisation," said Hamilton Hung, co-founder of Germagic Biochemical Technology and the Germagic brand, who is a former student at Hong Kong University of Science and Technology.
He said that conventional ways for disinfecting, or the "instant kill process", can actually make a surface so clean it ends up inviting pathogens to come back at a more aggressive rate.
"That's the concept behind why we need to have a long-term disinfectant strategy," Hung said. "You have a protective layer – a shield for the whole surface, which makes sure of a continuous microbe-killing process."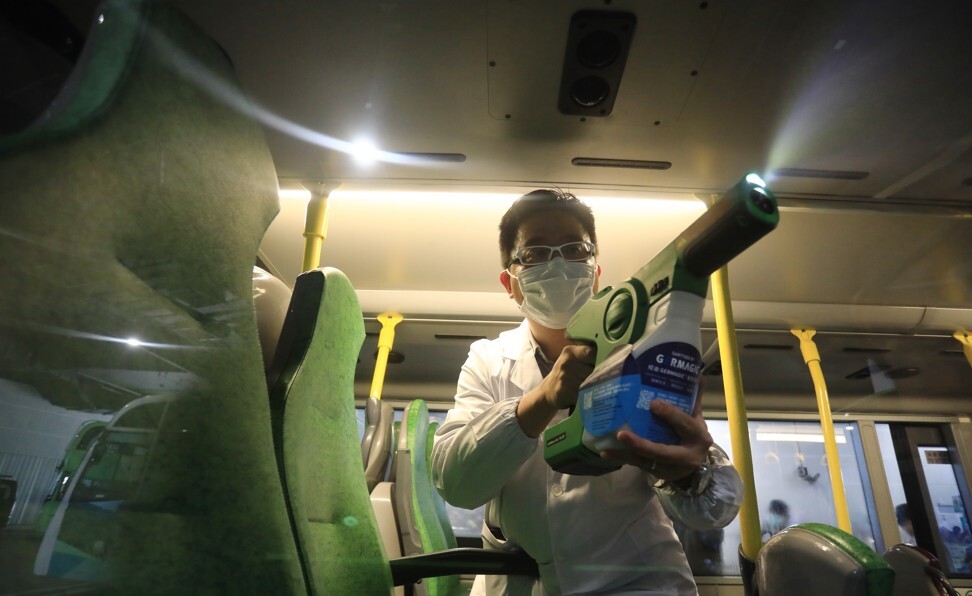 Before the recent precautionary suspension of operations of facilities run by the Leisure and Cultural Services Department, the Hong Kong Science Museum used the Germagic Thyme spray technology to minimise the risk of coronavirus transmissions.
"As a museum for Hong Kong people, if we can apply the technology that is developed by a local research institution, it would be very meaningful because we can showcase the achievements of scientific research in Hong Kong and further encourage young people to pursuit their careers on innovation and technology," Paulina Chan, Museum Director of the Hong Kong Science Museum, said.
Financial hub plays pivotal role
The city's dynamic innovation scene is also the result of its long-standing status as a financial hub, which provides an abundance of funding and resources for innovators to turn their ideas into reality and distribute their products in Hong Kong and beyond.
In 2019, the Hong Kong stock exchange raised HK$314 billion through 183 initial public offerings, making it the world's largest listing market. Sixty-four companies raised HK$87.5 billion in the first six months of this year, making Hong Kong among the world's four IPO destinations together with the Nasdaq, Shanghai and New York stock exchanges.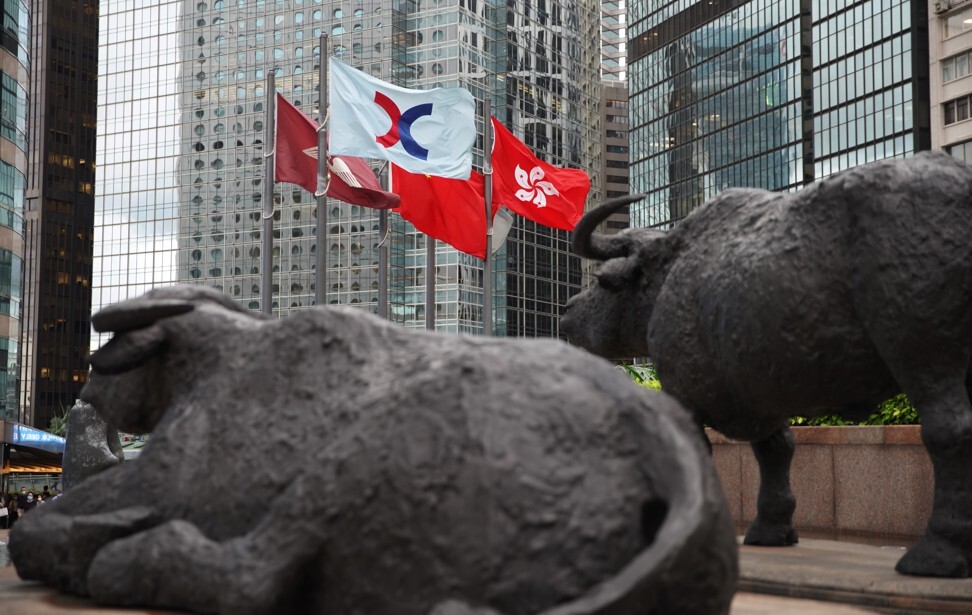 Lap Man, a Hong Kong-based entrepreneur and angel investor for more than two decades, co-founded Beyond Ventures in 2017 to help local entrepreneurs expand their businesses. He said one of the city's biggest strengths as an innovation hub lies in its international culture.
"[Out] of all of our investments – 34 investments – I think Hong Kong-born [company] founders [form] less than half," he said. "And about maybe 40 per cent, actually, are American-Chinese or South Americans or Europeans. So you can see, Hong Kong is a melting pot.
"The most important [thing] is not just the people in Hong Kong, but the traffic coming in and going out, and all the ideas, the people, the communication."
With global travel severely restricted because of the pandemic, the international exchange that has made Hong Kong a strong ecosystem for start-ups has been inevitably affected, Man said. But he believes the city's fundamentals remain strong and will continue to attract a lot of interest globally.
"[Companies] want to go into China, [and] they want to come to Hong Kong to find partners here," he said.
Man remains optimistic about Hong Kong and suggests there may be a silver lining to the current crisis.
"We see a lot of traditional conglomerates in Hong Kong … starting to adopt more innovations in their business," he said. "We do see that [there are] more and more opportunities for … entrepreneurs or investors."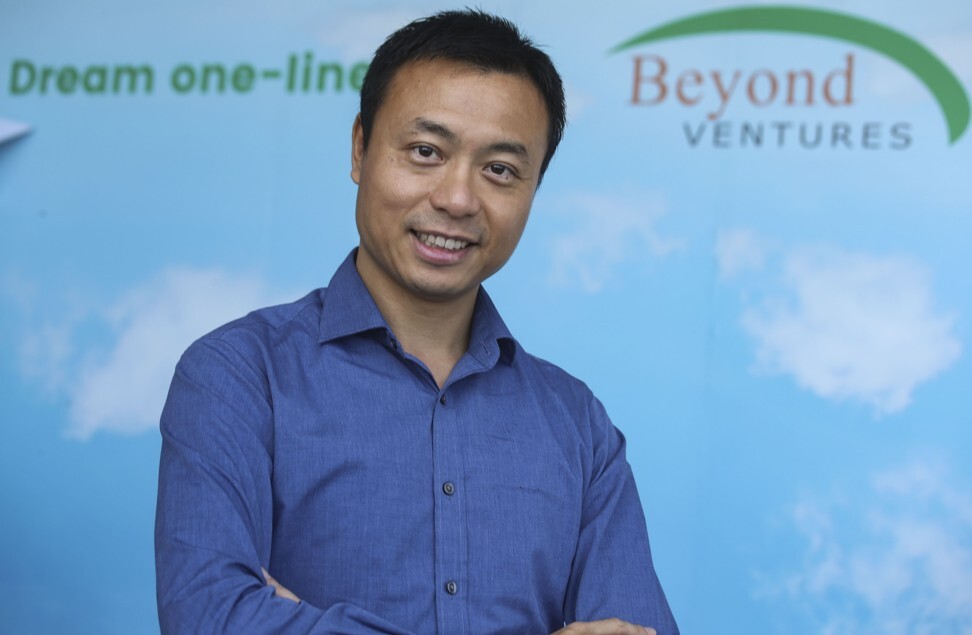 Hung shares this optimism. "[Hong Kong] actually raised a lot of eyebrows [among] people overseas [because of] all these different types of technology, ranging from AI to all these anti-pandemic products," he said.
"For the next five to 10 years, Hong Kong still can be a powerhouse for nurturing these types of technology to [showcase on] international platforms.