3 Hong Kong hi-tech firms' rapid response helps detect signs of Covid-19
English Premier League uses simple test for disease, robots kill virus and spot signs of fever, and smart ring monitors Covid patients
City, known as innovation hub, home to robotics firm Roborn Technology, digital health company Prenetics and wearable medical device maker Belun Technology
Paid Post:
Brand Hong Kong
[Sponsored article]
The global number of infections of the coronavirus disease, Covid-19, is continuing to climb – and at an accelerating rate. While it took three months for the first 1 million people to be infected, by June, the six-month anniversary of the outbreak, the number had reached 10 million, resulting in 500,000 deaths. By November 1, nearly 46 million cases and 1.2 million deaths had been reported globally.
One reason for the rises is the virus' ability to survive in the air, as well as on surfaces, such as metal door handles, for up to three days. Another problem is that many carriers are asymptomatic and unknowingly infect others.
However, Hong Kong entrepreneurs have been quick to respond to the challenges of Covid-19 by developing a range of technologies to help reduce transmission rates and detect signs of the virus.
Hong Kong has a thriving entrepreneurial scene supported by significant government funding and infrastructure, making the city a hive of innovation. The current term of government has allocated more than HK$100 billion (US$13 billion) to boost the innovation and technology (I&T) sector and create an innovation ecosystem, including enhancing start-up support at Cyberport and the Hong Kong Science and Technology Parks Corporation (HKSTP), InnoHK research clusters and Advanced Manufacturing Centre in Tseung Kwan O.
These efforts have contributed to the number of start-ups in Hong Kong tripling from 1,065 in 2014 to 3,184 in 2019. The city's status as a financial hub has also helped start-ups obtain funding, with venture capital investment soaring to HK$16.3 billion in 2018.
Hong Kong's innovation ecosystem is further advanced through a range of regular conferences and events hosted in the city, including the Hong Kong Trade Development Council's Innovation & IP (Intellectual Property) Week, which attracted 29,000 international participants, and its SmartBiz Expo.
There is also InvestHK's StartmeupHK Festival, which encourages founders and overseas start-ups to set up in Hong Kong, and RISE – a technology conference in Asia.
In response to the Covid-19 pandemic, the government's Electrical and Mechanical Services Department (EMSD) launched an anti-epidemic thematic page where I&T enterprises can submit proposals for projects to battle the disease, including technology for hands-free lift buttons and delivery robots to minimise in-person contact.
'Killer' robot can help keep us safe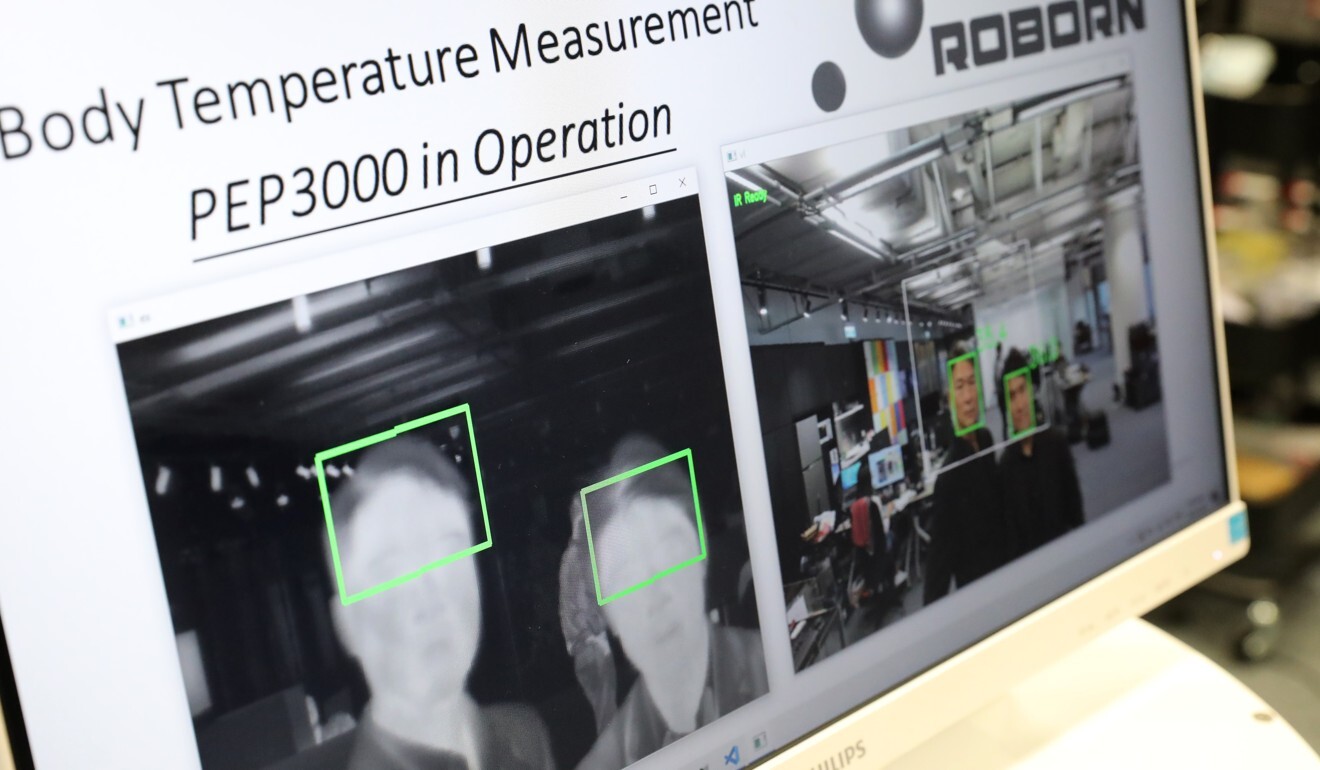 Roborn Technology has created a temperature-detection robot, which can show whether people have signs of a fever.
Mark Mak, the company's chief technology officer and co-founder, says his childhood fascination with robots led him to consider whether they could help combat a virus during the city's 2003 outbreak of the severe acute respiratory syndrome, or Sars – an atypical pneumonia caused by a type of coronavirus that killed 299 people.
At the start of this year, Roborn developed a proof of concept for its robot, PEP3000, in only 15 days.
The robot – further developed with EMSD's support – is now being used to check for signs of fever among staff and visitors in a number of government departments.
It uses a thermal camera to measure the temperature on people's foreheads and saves the footage it records with a 4K ultra-high-definition camera so that anyone who has come into contact with someone with a fever can be traced.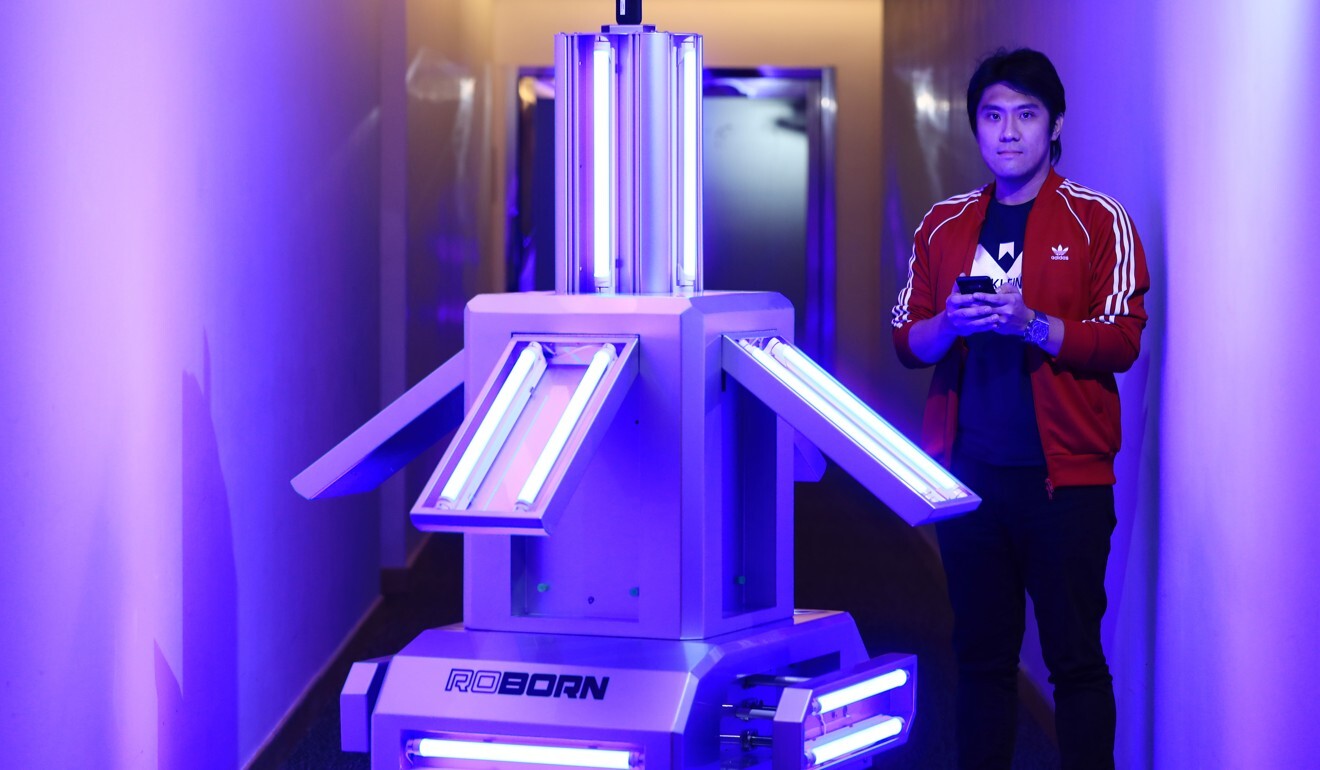 Roborn has also developed a robot called Unicorn, which uses ultraviolet light to kill 99.9 per cent of Covid-19 particles on surfaces inside buildings. Unicorn is also equipped with a 360-degree camera so that it can detect and avoid people while it is cleaning.
Mak says the company, which joined the Cyberport Incubation Programme in 2018, has received a lot of support from Cyberport's ecosystem, including working alongside other start-ups and being put in contact with investors and potential customers.
With the help of Hong Kong Trade Development Council, Roborn is now in the process of expanding into Asean markets, such as Thailand, Indonesia and Malaysia.
Test proves soccer players' best defence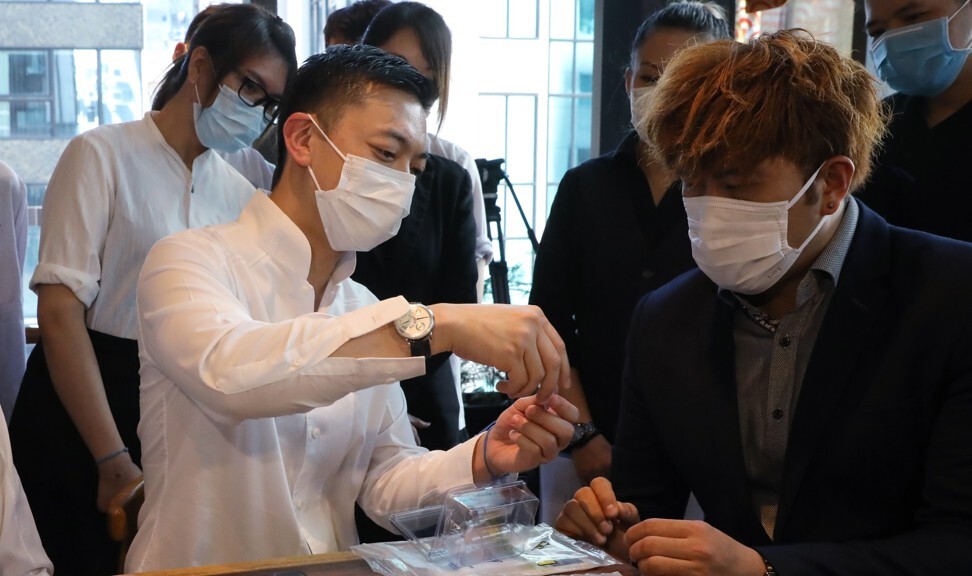 Entrepreneur Danny Yeung, CEO and co-founder of Prenetics, a genetic testing company, was inspired to create a rapid test for Covid-19 in March, as a way to help the community.
Prenetics was one of the first private laboratories in Hong Kong to team up with the government to provide testing services, including an initiative to conduct tests for high-risk groups, such as restaurant staff.
It has also made an agreement with the English Premier League to provide 40,000 tests for soccer players, coaches and other staff, and has also made the test available in England, through its London office.
Yeung says Hong Kong is a great place for entrepreneurs to base themselves because its status as a financial hub makes it easier to access funding.
Prenetics has raised more than US$60 million since its launch and has also raised its profile by taking part in conferences such as RISE.
Innovative monitor has nice ring to it
Another Hong Kong start-up, Belun Technology, repurposed its Belun Ring, which is worn on the index finger and was originally created to screen people for sleep apnoea, to enable doctors to remotely monitor Covid-19 patients.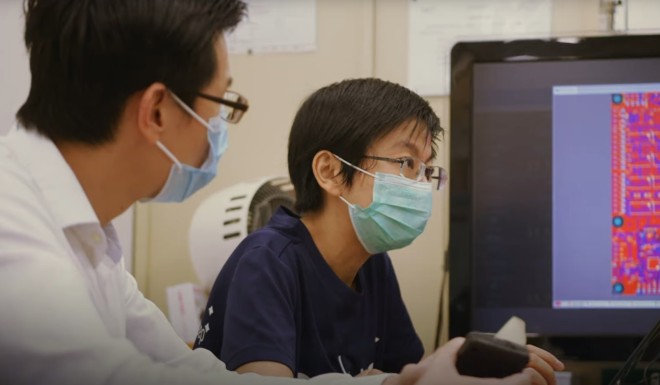 CEO Lydia Leung says US doctors asked the company to adapt the ring after they grew concerned that many Covid-19 patients were deteriorating rapidly at home.
It created a cloud-based hub so data on a patient's temperature, heart rate and oxygen saturation levels can be streamed from the Belun Ring using devices such as smartphones or laptops directly to doctors, who can then monitor any changes in real time.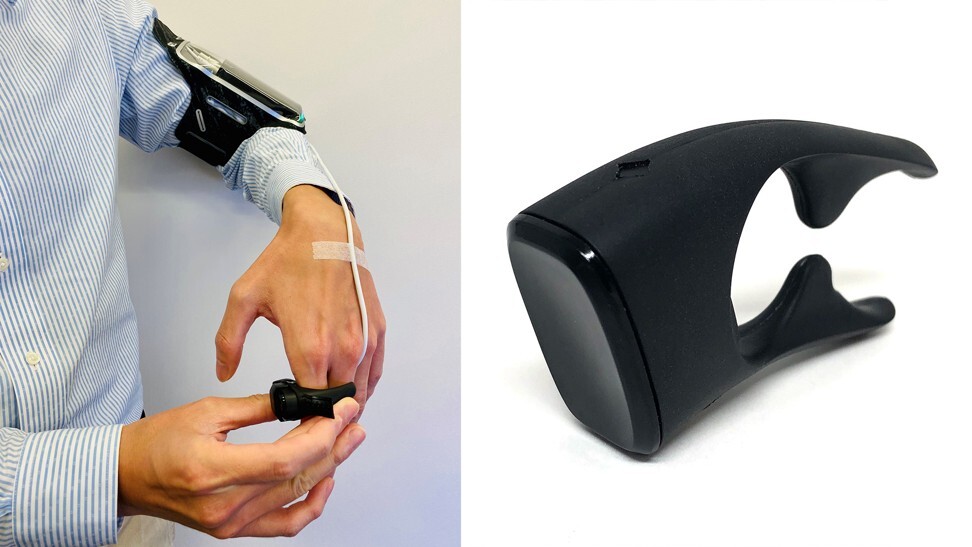 Leung says Belun, which has been an incubatee at Hong Kong Science Park since 2017, has received significant support from HKSTP, particularly in helping it connect with investors and facilitate its market expansions to overseas.
She adds that developing medical products can be tough, as they require clinical trials, certification, such as ISO 13485, and US Food and Drug Administration approval, and production must meet good manufacturing practices standards. But Belun has been able to call on the expertise of the Hong Kong Medical and Healthcare Device Manufacturers Association to guide it through the process.
Leung says Hong Kong is a good place for start-ups to base themselves because of the city's strong intellectual property protection, its leading medical and engineering universities and the easy access to international talent.