Talent flourishes in Hong Kong's vibrant I&T ecosystem, with global and diverse minds developing careers in the city
Young talents from different disciplines and industries get started on a career path in innovation and technology via placements and full-time R&D jobs
HKSTP's Technology Leaders of Tomorrow programme attracts people from around the world who are keen to capitalise on opportunities in the hub
Paid Post:
Hong Kong Science and Technology Parks Corporation
[Sponsored article]
Hong Kong's unique position as a bridge between mainland China and the West has made it a vibrant location for international innovation and technology (I&T) talents. A 2021 survey by InvestHK found that a record number of start-ups from overseas had chosen the city as their base, with 28 per cent of their founders coming from outside Hong Kong.
The city has grown into an attractive I&T hub, following the Hong Kong government's HK$150 billion (US$19.1 billion) investment into the sector in recent years to create a state-of-the-art I&T ecosystem.
Hong Kong Science and Technology Parks Corporation (HKSTP), which has played a pivotal role in the growth of the city's I&T sector over the last 20 years, believes that talent is one of the most important assets for driving innovation.
Because of that belief, HKSTP has made it a strategic priority to nurture talents from different backgrounds, running a number of programmes through its InnoAcademy to provide young people with the knowledge and training that they need to thrive in the sector.
One such initiative is the annual Technology Leaders of Tomorrow (TLT) programme, which aims to develop young tech talents into Hong Kong's future I&T leaders. It places science, technology, engineering and mathematics (STEM) graduates from both local and overseas universities, and who have no more than three years of full-time work experience, into jobs at HKSTP's partner companies.
Overseas candidates from countries such as the United States, Canada, Australia, India and Malaysia account for 25 per cent of the 2022 TLT cohort alongside talents from mainland China and Hong Kong, according to HKSTP – demonstrating how the city's development as a global I&T hub can attract a diverse talent pool.
The programme benefits recent graduates by giving them the opportunity to learn new skills and experience Hong Kong's start-up culture. Meanwhile, the partner companies gain access to young STEM talents who can bring fresh ideas into their businesses, which in turn helps accelerate their innovation.
Looking to solve real-world problems
Among the TLT beneficiaries is Nina Hu, who joined the programme last year after completing her PhD in electrical engineering at Hong Kong Polytechnic University. She came to Hong Kong after completing her master's degree in electrical power systems engineering at the University of Manchester in the UK because she wanted to be part of the city's I&T ecosystem.
While she was writing her thesis, Hu was at the Hong Kong Science Park when a poster for the TLT programme caught her eye. She decided to apply, viewing it as the ideal first step to take towards her postgraduate future.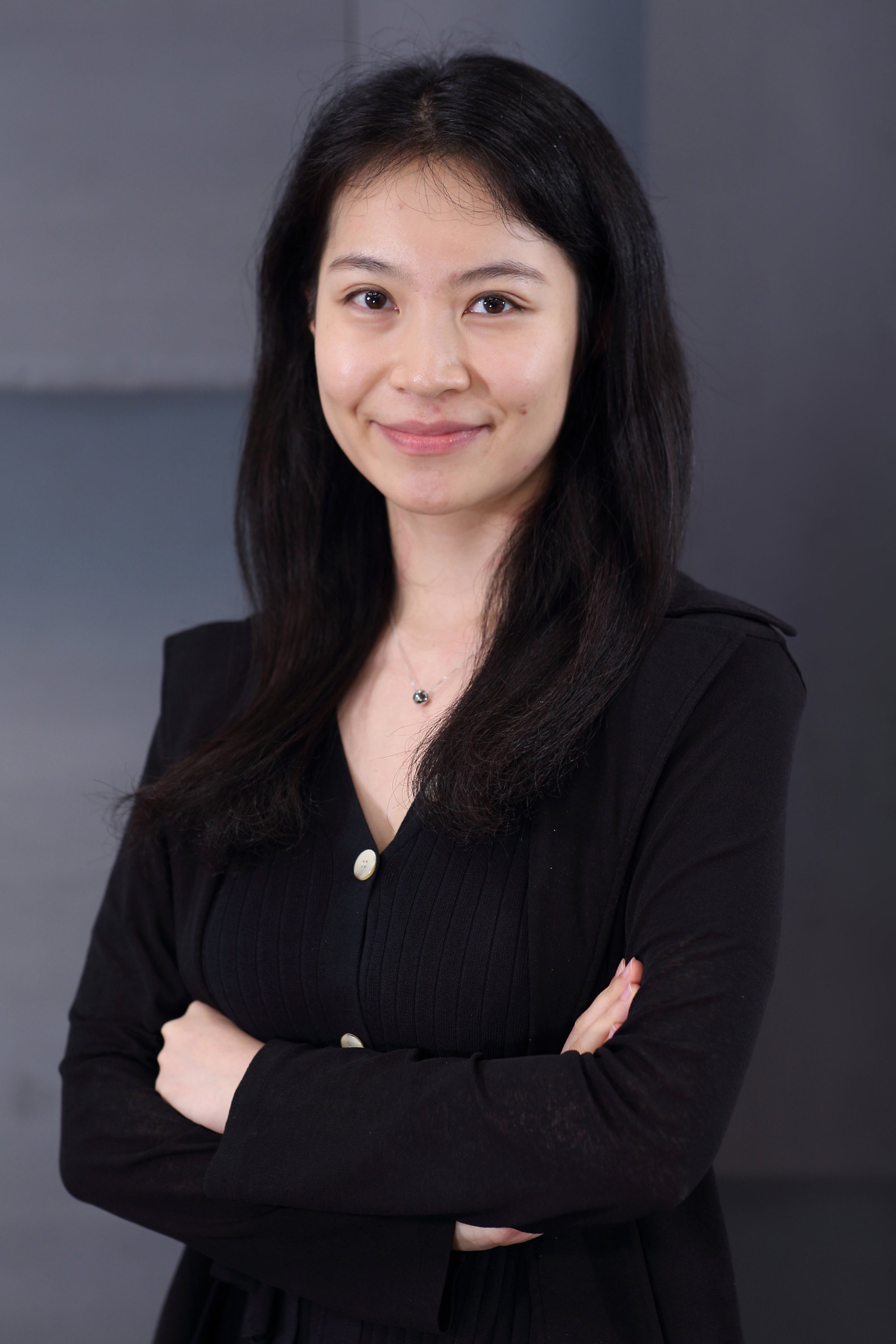 "I have been studying engineering for more than eight years, and I am naturally attracted to technology," Hu says. "But the research I did on renewable energy systems for my PhD may only be applied in 20 to 30 years' time. I wanted to go into the industry to apply my knowledge to solve real-world problems now."
Becoming part of the programme's 2021 cohort of 12 talents involved an intensive process in which candidates underwent a group assessment and worked in teams to find a solution to a real-world problem.
Hu ultimately went on to be hired by HKSTP partner company TCL Research Hong Kong, which focuses on consumer electronics R&D, for a two-year role as part of the TLT programme.
She is currently working with the company's big data team as a senior data engineer, developing algorithms to automate and optimise the efficiency of the manufacturing process in order to improve accuracy and reduce costs.
"It has been a wonderful experience for me," Hu says. "It has provided hands-on industrial training, and lots of different exposures to the emerging technologies that are being used, as well as to the entrepreneurial spirit."
In addition to improving her technical skills and learning about the business and entrepreneurial mindset, she has also found that her soft skills have improved during the programme, particularly in communication.
Experiencing start-up culture
Jenzen Fung, another member of the 2021 TLT cohort who is now a mechanical engineer at Precision Robotics Hong Kong, gave up a promotion opportunity at technology group ASM Pacific Technology in order to join the programme. He applied because he wanted to experience start-up culture and get an overview of Hong Kong's I&T ecosystem, which would help him plan his career.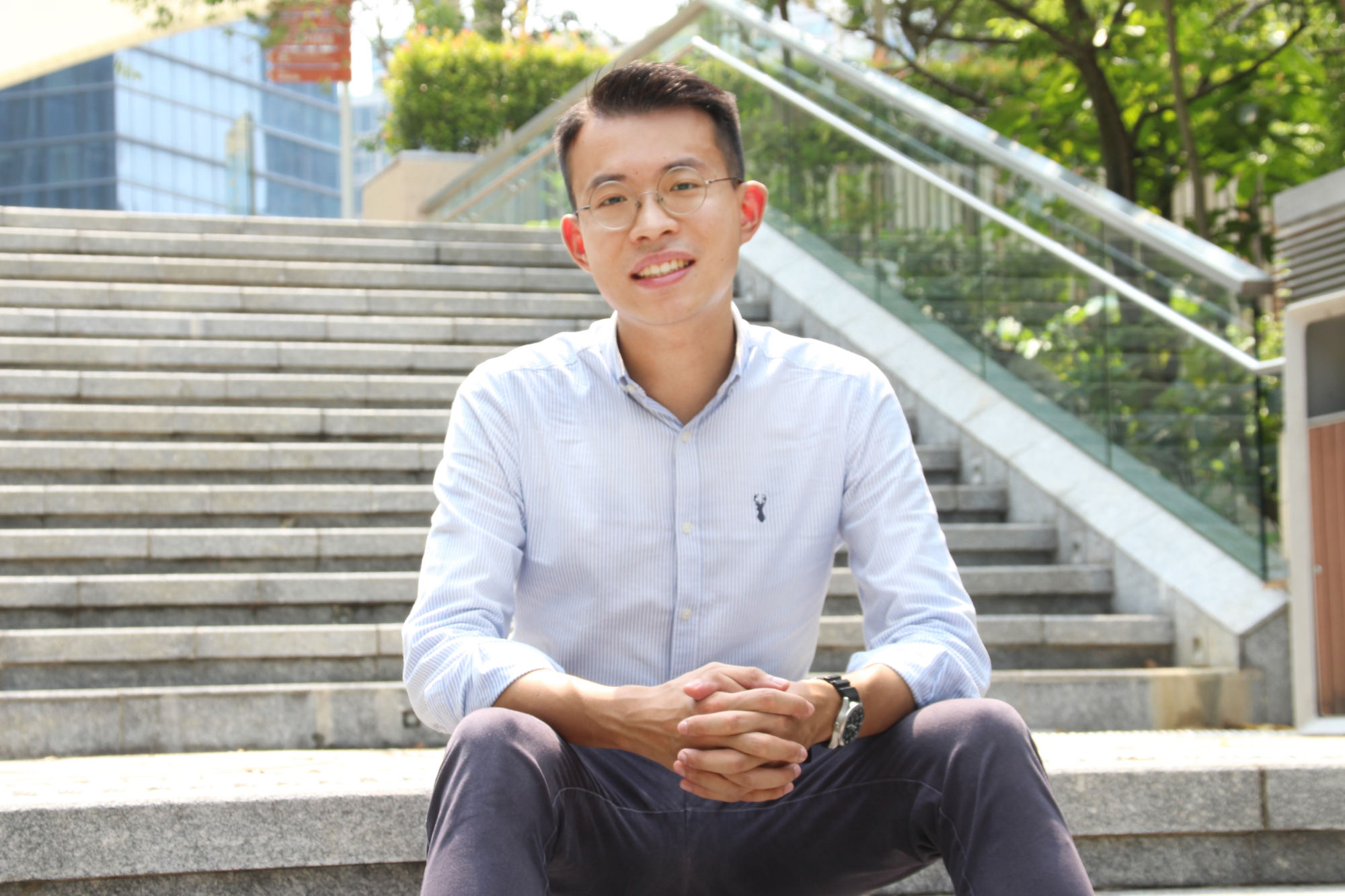 "I had heard good things about small enterprises, such as their flexible working style and lack of hierarchy, and the opportunity to explore different things," he says.
Fung, who grew up in a family of engineers and has been interested in robots since childhood, has a master's degree in industrial systems, manufacture and management from the University of Cambridge in the UK, where his studies focused on automation.
He found the two-week project training at the start of the TLT programme to be especially helpful. "I learned about finance and how to conduct competitor research and cost investigations, as well as how to pitch an idea in a succinct and attractive way."
The programme also taught Fung about project management, Hong Kong's start-up scene and what it takes to be an entrepreneur. "It really increased my interest, and encouraged me to step out of my comfort zone and explore my passion," he says.
As he progresses through his two-year role at Precision Robotics, Fung finds he is becoming more independent and good at self-learning.
"I have far more responsibility, and alongside technical work, I am also exposed to the strategic side of things, such as project management and attracting customers," he says. "Things move fast and it is tough, but I really enjoy it, and I have never regretted joining the TLT programme."
Besides developing his technical expertise, Fung has also improved his presentation, time management and communication skills by collaborating with engineers from different backgrounds.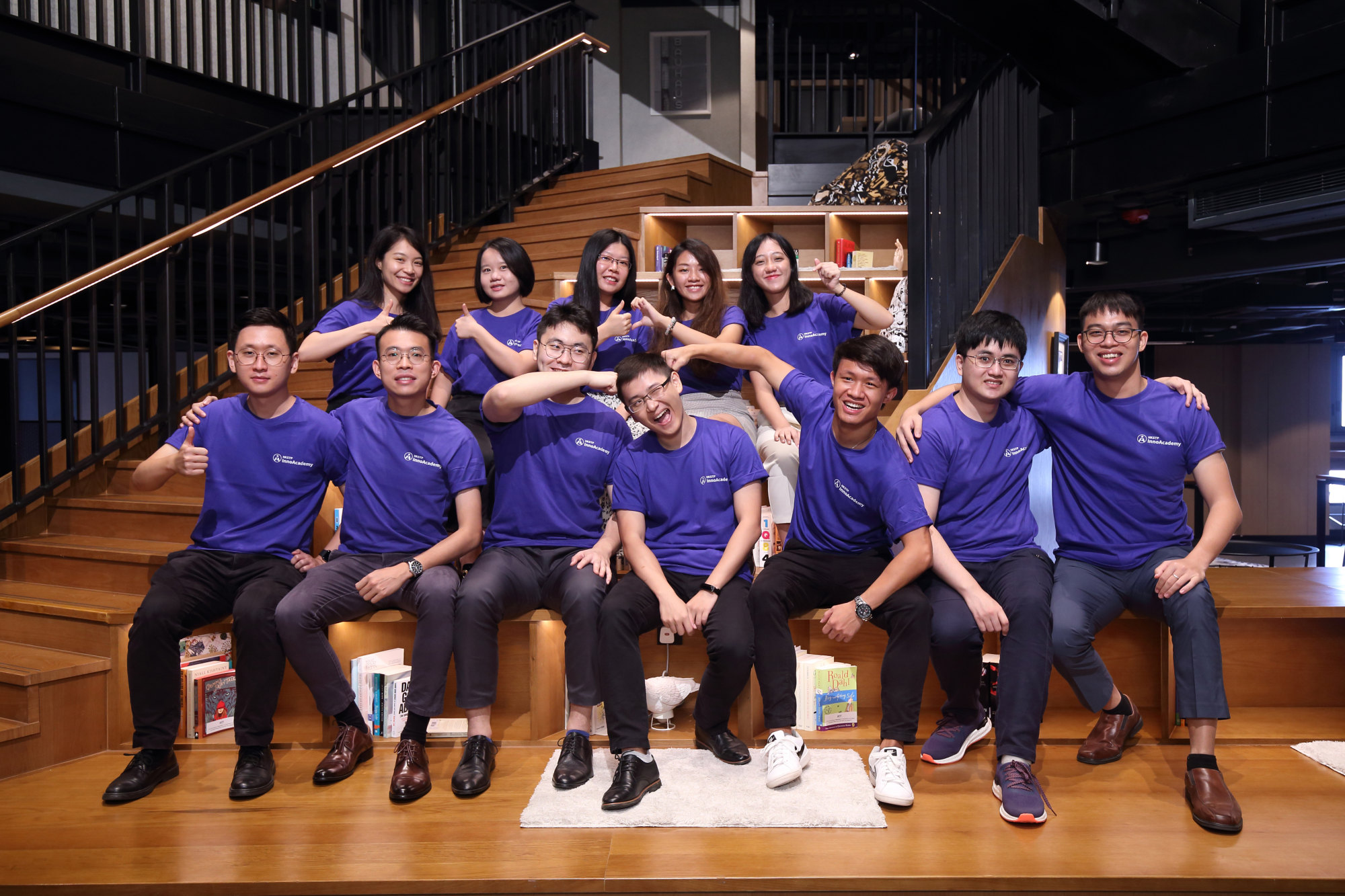 In addition, he has applied his newly developed leadership skills as a founding committee member of the Hong Kong InnoAcademy Society, which with the support of HKSTP provides a community for I&T talents to network, exchange knowledge and get connected with training and career opportunities.
It also acts as a bridge between HKSTP-trained talents and the city's wider I&T ecosystem to help companies recruit the staff they need, and reaches out to students at both local and overseas universities to promote the career opportunities available through HKSTP.
Despite their different backgrounds, both Fung and Hu have benefited from being part of the TLT programme and getting the opportunity to connect with Hong Kong's wider I&T ecosystem. They exemplify the InnoAcademy's spirit of "Different Altogether", with which it seeks to nurture talents from diverse backgrounds, cultures and industries – not just those with science and engineering qualifications.
This approach is also reflected in the HKSTP Summer Internship Programme, which puts undergraduate and postgraduate students from diverse disciplines, including commerce, into six-week I&T internship placements. This year's edition of the programme attracted over 2,200 applicants, with 65 per cent coming from a technical background and 35 per cent from the commercial sector.
Interns can also participate in the Innovative Thinking Boot Camp, an intensive workshop providing mentorship and coaching throughout the six-week placement with methodology and skill-based training, plus the opportunity to pitch ideas to the HKSTP leadership team.
As Hong Kong continues to grow as an international I&T hub, HKSTP helps drive the momentum with its programmes that attract and train both local and international talent, and brings on a bright future through its 20 years of experience in developing a strong I&T ecosystem.
Hu says: "The Science Park is the centre of innovation in Hong Kong. It has provided a lot of opportunities and opened doors to help me achieve my goals."