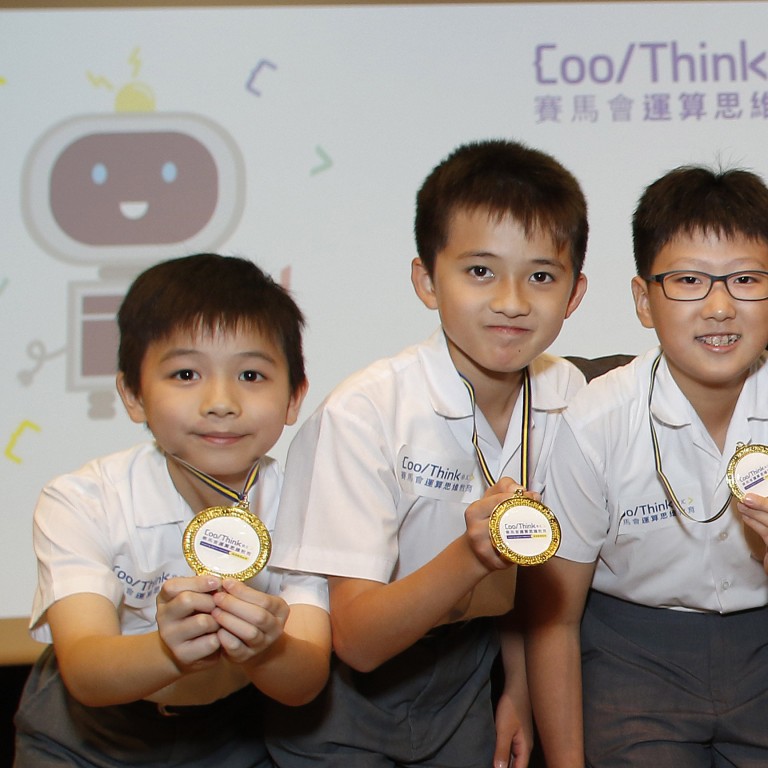 Developing tomorrow's tech talents can fuel Hong Kong's ambitions to become the next Silicon Valley
The CoolThink@JC programme teaches computational thinking skills that will be essential to supporting I&T development in the city
International accolades have been given to the education programme in recognition of its design, pedagogical approach and curriculum
[Sponsored article]
Hong Kong has ambitions to become an international innovation and technology (I&T) hub that rivals Silicon Valley – home to the world's leading technology companies and start-ups – and continues its plans to develop the city into an appealing destination for the sector.
The government's 2021 policy address included plans to develop the Northern Metropolis in the northern New Territories, including transforming the areas around Lok Ma Chau and San Tin to form the San Tin Technopole, a hi-tech cluster with infrastructure that will support Hong Kong's growth as an I&T hub.
Equally essential to this vision is the development of young tech talents, whose skills will be necessary to leverage these growing I&T resources and, in turn, support Hong Kong's future success.
Developing the tech skills of tomorrow
This is where computational thinking comes in. It is a problem-solving technique that empowers people to solve complex technological problems, by logically breaking them down to devise possible solutions. This skill is expected to play an important role in a future driven by technology.
"The Education Bureau (EDB) is dedicated to nurturing talents in support of shaping Hong Kong's future development in the era of rapid technological advancement," says Michelle Li Mei-sheung, Permanent Secretary for Education.
The government, having recognised the importance of helping Hong Kong's young people develop computational thinking skills, has formulated education policies and increased its support measures to strengthen the focus on this area in recent years.
However, establishing a new way of thinking takes time. Potential tech talents need to develop an understanding of key concepts early and often during their years in school if they wish to truly harness the power of computational thinking. This is the essence of CoolThink@JC, an education programme created and funded by The Hong Kong Jockey Club Charities Trust that aims to develop computational thinking skills in students through coding lessons.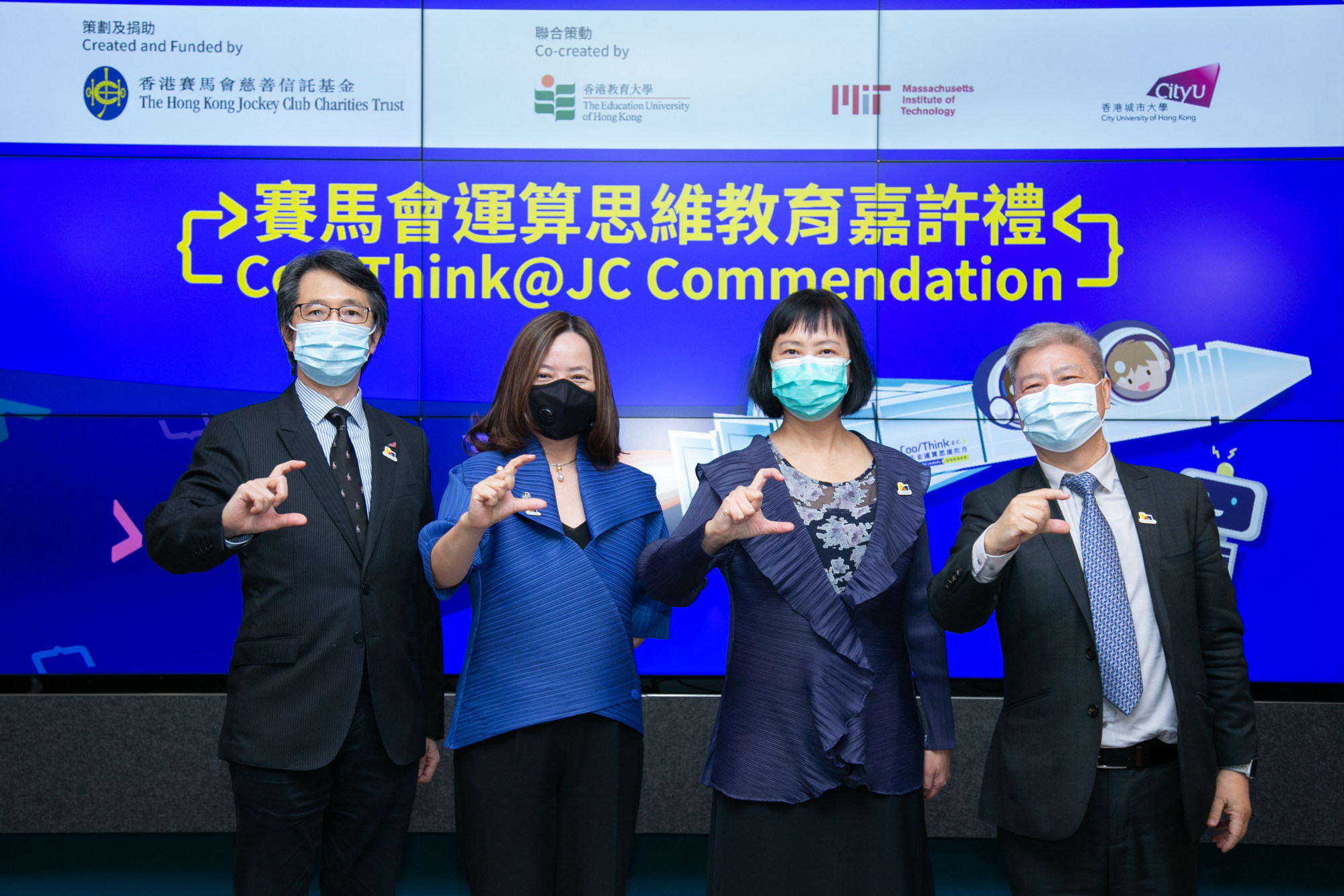 Computational thinking education for children
Consisting of a three-year curriculum for upper primary students, CoolThink@JC empowers participants to integrate computational thinking into innovative digital designs, using technology to derive solutions to community problems, which in turn help people in need and make contributions to society. The curriculum was developed and tailored for local students by CoolThink@JC's co-creators, The Education University of Hong Kong and the Massachusetts Institute of Technology.
The programme has won multiple international accolades in the education sector for its design, curriculum and pedagogical approach.
The QS Reimagine Education Awards – a global competition for educational innovators – awarded CoolThink@JC silver in its Engineering & IT category, and bronze in its Presence Learning and Teaching category, in acknowledgement of the programme's quality.
The programme was also recognised by the Education Alliance Finland (EAF) – a certified member of Education Finland that provides quality verification and certification under globally recognised standards for edtech solutions – scoring 4.4 points out of 5 in learning engagement.
The EAF assessed six aspects of learning engagement, and found that a major strength of CoolThink@JC is in the area of autonomy – highlighting how the programme encourages students to use creativity and self-expression.
Research has shown that autonomous learning, which demands more active participation from students, is a more effective learning method than teacher-led instruction, where students depend on teachers for input. The CoolThink@JC programme boosts students' interest in such learning by giving them the creative freedom to experiment, which helps to facilitate the development of a computational thinking mindset.
The International Society for Technology in Education (ISTE), a non-profit membership organisation for educators, has also recognised the programme for its integrated learning objectives. CoolThink@JC is the first curriculum-based programme used in mainstream schools in Asia to be awarded the ISTE Seal of Alignment, achieving high scores in five of its major standards for students: innovative designer, creative communicator, collaborator, empowered learner and computational thinker.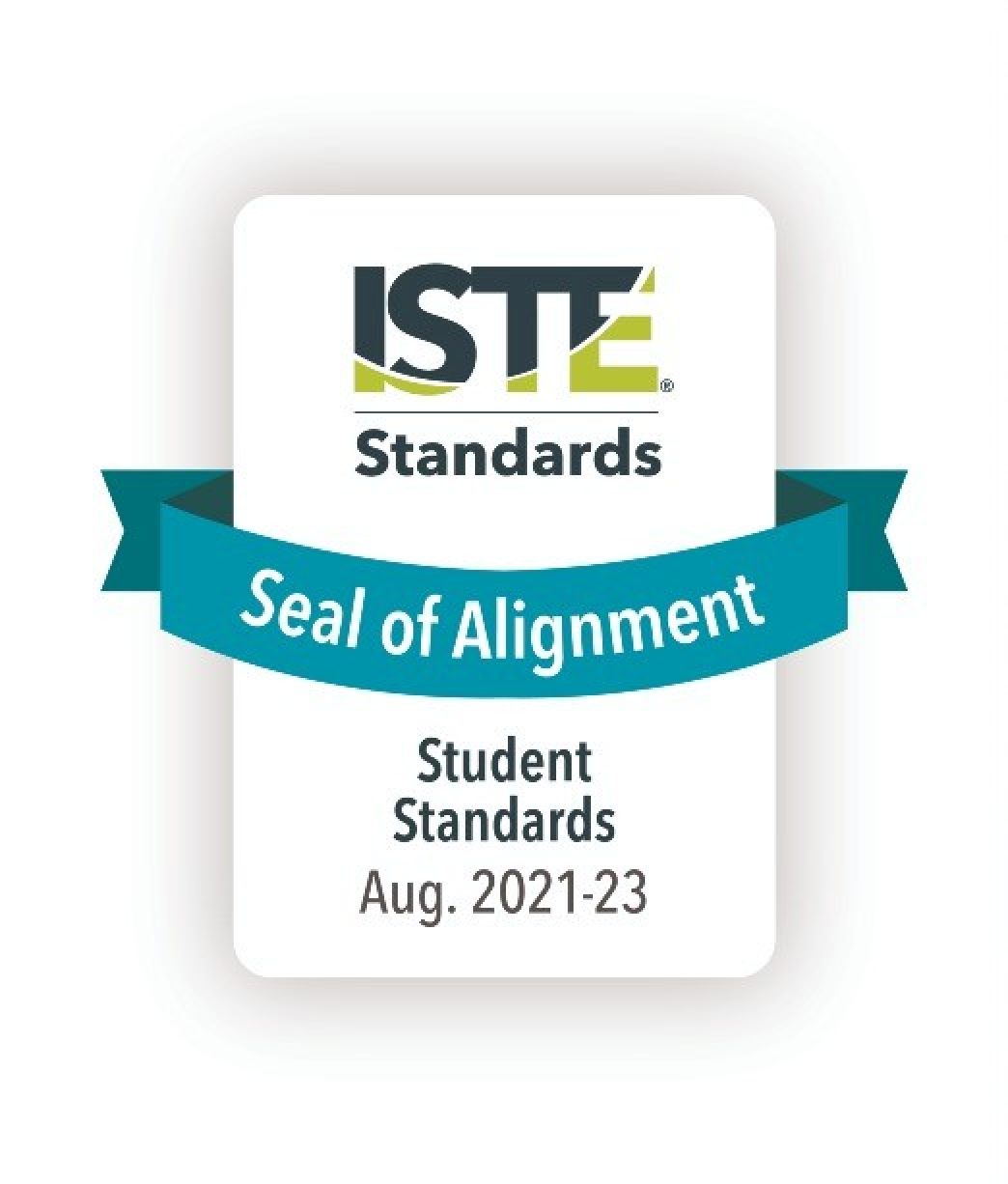 It verifies that CoolThink@JC is enabling students to develop their computational thinking skills by employing technology to design and test innovative and creative problem-solving solutions. At the same time, students are encouraged to take control and be responsible for their own learning, by leveraging technology to take an active role in choosing, achieving and demonstrating competency in their learning goals.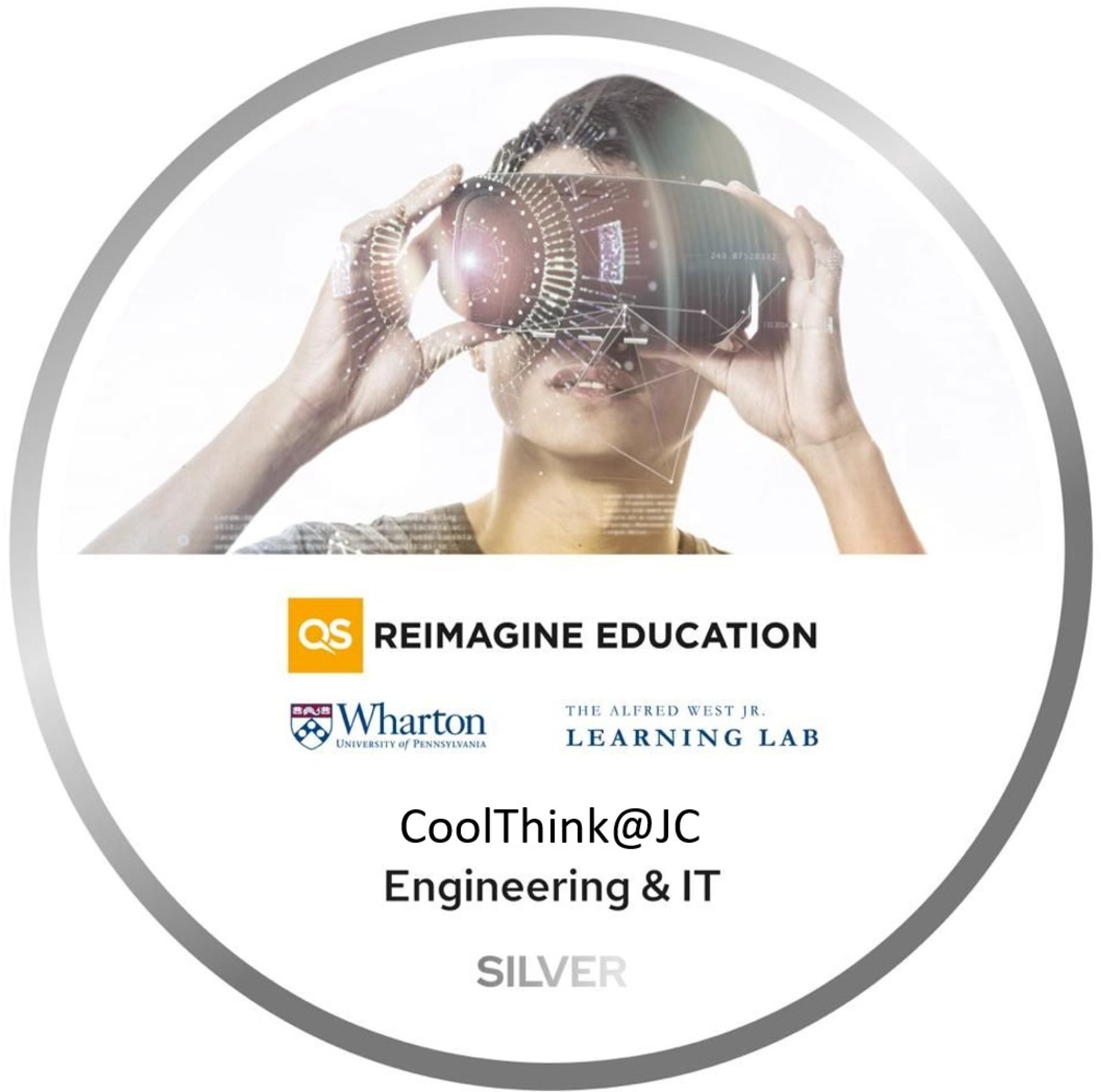 Together, these three key elements of developing a computational thinking mindset, pursuing autonomous learning and becoming digitally ready lay the foundation for the high-potential tech talents of tomorrow. CoolThink@JC is proving to be instrumental in this outcome, by strengthening students' computational thinking while also enhancing their creativity and problem-solving skills through coding education.
Looking to the future
The Hong Kong government also continues to support the development of future I&T talents.
"With the EDB's continuous promotion and the support of different stakeholders, including The Hong Kong Jockey Club, we are happy to see that most primary schools have implemented coding education," Li says. "We hope that fellow educators will continue to pursue excellence in teaching, and contribute to nurturing diversified innovation and technology talents in Hong Kong."
Meanwhile, The Hong Kong Jockey Club is stepping up to nurture the next generation to develop their strengths in this area. While enhancing their technological skills, knowledge and abilities through CoolThink@JC, the Club also hopes to cultivate caring in young people for the betterment of society.
Leong Cheung, Executive Director of Charities & Community at The Hong Kong Jockey Club, says: "With the three international accolades, CoolThink@JC is a testimony to a world-class education programme created in Hong Kong. As it enters its second phase, the Club is determined to allow students from different backgrounds to gain its benefits, preparing the next generation for Hong Kong's innovation and technology economy."
With the support of The Hong Kong Jockey Club, CoolThink@JC is committed to bringing its curriculum to primary schools in Hong Kong, in order to reach 100,000 students across Hong Kong by 2024.
Seeking to inspire digital creativity among students and nurture their proactive use of technologies for social good from a young age, CoolThink@JC is a computational thinking education initiative created and funded by The Hong Kong Jockey Club Charities Trust, and co-created by The Education University of Hong Kong, the Massachusetts Institute of Technology and City University of Hong Kong.
Since its launch in 2016, the CoolThink@JC programme has developed a three-year curriculum for upper primary school pupils, with 14 class hours per school year. It has supported 131 primary schools and 810 teachers in Hong Kong, and targets to enable almost 100,000 upper primary school students to benefit from computational thinking learning.