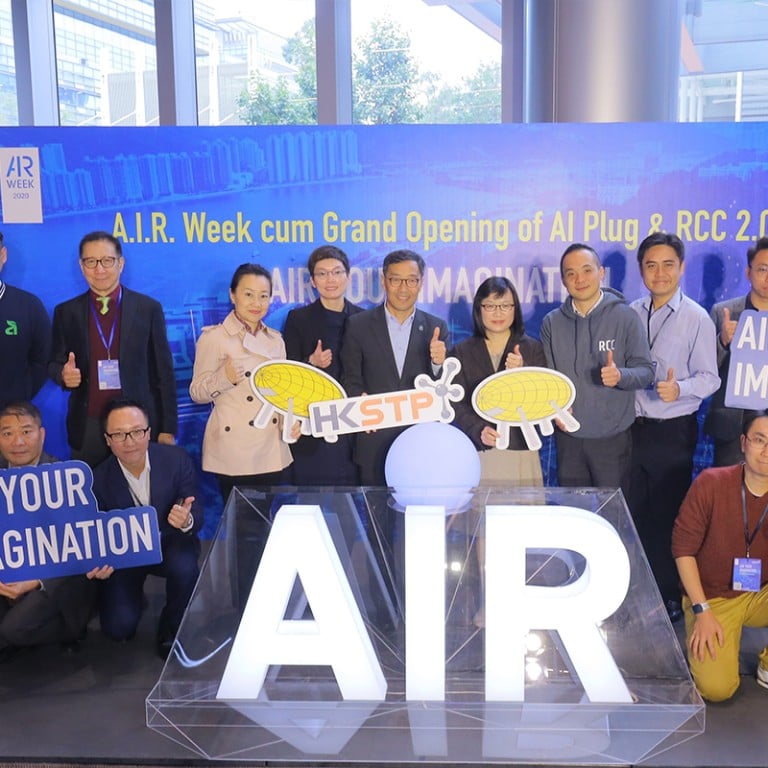 Science Park unveils new facilities to boost AI and robotics R&D
[Sponsored Article]
From now on, artificial intelligence and robotics (AIR) developers are able to use the state-of-the-art facilities provided by the Hong Kong Science and Technology Parks Corporation (HKSTP) to develop proof-of-concept (PoC) projects and fabricate functional prototypes. 
On January 20, HKSTP unveiled the AI PLUG and Robotics Catalysing Centre (RCC) 2.0. The launch of these facilities is meant to drive co-creation, knowledge transfer and broader market adoption of AIR technologies across multiple verticals, including logistics, healthcare, construction, retail, food and beverage (F&B) and manufacturing.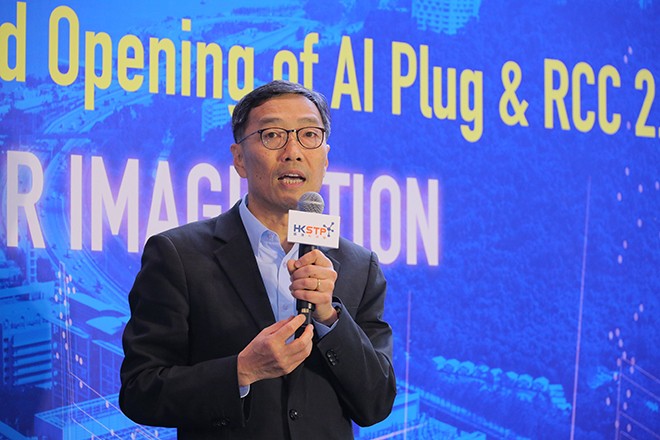 "AI and robotics are becoming increasingly common in our daily life. The impact they create is enormous, which can disrupt the way we live, work and entertain. The healthcare, retail, F&B and construction sectors combined contribute to around 20 per cent of Hong Kong's GDP. The continued adoption of AI and robotics will help Hong Kong innovate and transform," said Albert Wong, CEO of HKSTP, during the opening ceremony. 
Two research clusters under the InnoHK initiative,
[email protected]
and
[email protected]
would commence operations at Science Park and look into groundbreaking R&D for AIR and healthcare, he said, adding that HKSTP has been playing an active role in bringing all the stakeholders in the AIR community together. 
"We believe that the RCC 2.0 and AI PLUG will give a fresh impetus to further R&D and collaborations for AIR projects, and eventually prompt the creation of more solutions that will drive the digital transformation of many industries in Hong Kong." 
AI PLUG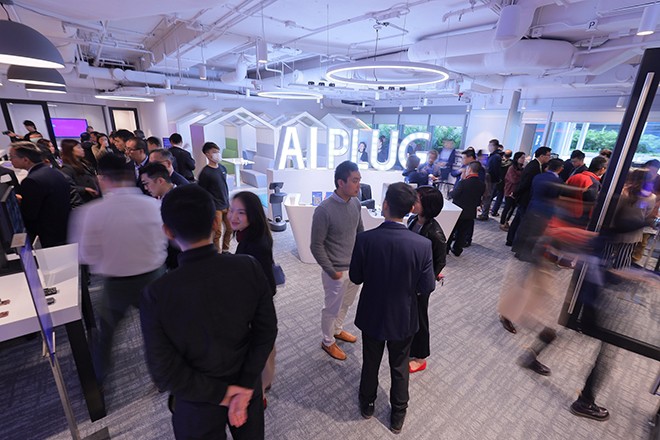 Featuring four key areas of services – the Tech Shop one-stop support platform, AI Infrastructure, Corporate Innovation and AI Academy, AI PLUG aims to build a strong and well-connected community of AI companies, service providers, industries and talent, supported by funding and technical services, to empower more technological breakthroughs. 
"AI developers have a variety of demands. First and foremost, they need access to cost-effective cloud computing, which is what AI PLUG has to offer. There are more and more regulatory and compliance challenges to AI systems and advanced analytics. They will therefore need technical and legal support to help them cope with these issues," said Dr Crystal Fok, director of AIR Platform and Precision Engineering of HKSTP. 
AI PLUG members are entitled to special discounts for access to members-only public cloud, along with other offers and technical consulting on hardware prototyping, AI-enabling technologies, sensor technologies, cyber security solutions, legal and compliance issues. Furthermore, technical training will be provided to business executives considering harnessing AI to transform their organisations, as well as high school students to create a pipeline of students into the university and out into the workforce in AI. 
"The ultimate goal is to match business demands with suitable solutions from AI start-ups, whether the start-up is our incubatee or not."  
Xilinx is one of the Tech Shop partners of AI PLUG. It is a leader in adaptive and intelligent computing and inventor of the FPGA (field-programmable gate array), programmable SoCs (system on chips) and ACAP (Adaptable Computing Acceleration Platform), of which the flexible programmable silicon, enabled by a suite of advanced software and tools, drives rapid innovation across a wide span of industries and technologies. 
Last year, the company introduced a new development platform called Vitis, which integrates a domain-specific architecture (DSA) and configures Xilinx hardware to be optimised and programmed using industry-leading frameworks. The platform will be open to AI PLUG members.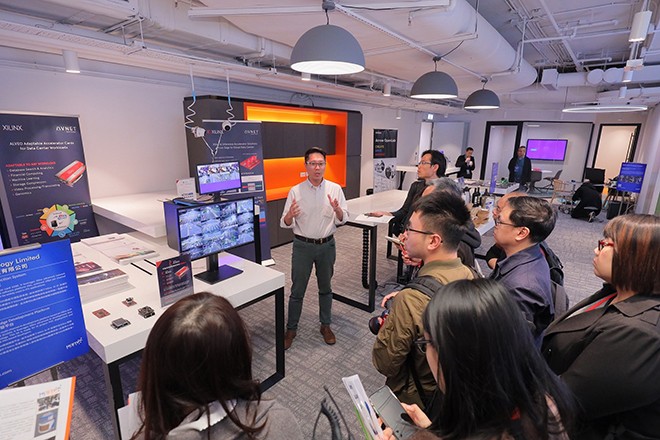 "As Science Park has continued to expand over the past few years, we are impressed by the government's commitment to building a regional innovation and technology ecosystem across the Greater Bay Area," said Maria Tang, vice president of Xilinx Greater China. "Over the same time, we have introduced more advanced and flexible adaptive processing platforms that enable rapid innovation across different technologies."
Because AI can be modelled in so many ways, there are numerous possibilities. But making it work in a particular industry, in a particular area -- from construction to genome analysis -- requires collaborations between industry experts and AI developers. 
"And we are here to bridge between AI developers and business users at Science Park."
Robotics Catalysing Centre (RCC) 2.0
The RCC 2.0 is HKSTP's latest initiatives in robotics. The facility consists of two main laboratories – FlexLab with its plug-and-play infrastructure, and FabLab with its fabrication equipment and technical support, according to Dr Fok. 
FlexLab offers flexible working space for users to conduct PoC trials in a working environment and present live demonstrations of their solutions to potential clients. FabLab assists users who need laboratory services when developing and prototyping robotics solutions, providing a wide range of tools, equipment and materials fabrication services that include metal, plastic and electronics. Hand tools and robots are available for members to borrow. 
The RCC 2.0 was built on top of the original RCC 1.0, a facility that supports Park companies working on robotics-related projects, typically at the prototyping and pre-production stages. Since its launch in March 2018, the RCC 1.0 has supported more than ten robotics-related development projects. 
Nikyang, a company developing lab automation solutions, was a user of RCC 1.0. Its proprietary VR/AR-based LABVO Smartlab solution that it believes will revolutionise how tests are conducted in a lab environment.  
Combining AI, automated instruments, interfaced resolutions and cloud data management, the integrated approach optimises workflow complexity and enhances effectiveness, said Frendy Wong, marketing director of Nikyang. 
"The modular design flexibly tailors to the lab operator's tasks while making the most out of the lab space." The system boasts three core features that are designed to process and analyse a large volume of experiential data; facilitate the sharing of equipment and resources; and optimise instrument usage time and manage their priorities, he elaborated. 
In healthcare and food safety, there are various suitable use cases for such immersive lab experience, such as Traditional Chinese Medicine and DNA extraction, he added. 
LABVO Smartlab is now under development, while Science Park remains as the ideal place for the company to pursue relevant R&D activities. For example, the upgraded RCC 2.0 allows the R&D team to perform a variety of tests and PoC works, he said.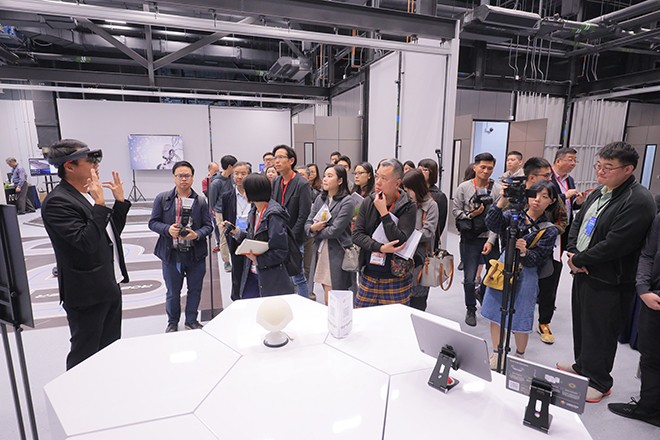 This content has been created under the direction of an advertiser. It contains no editorial input or review from the South China Morning Post (SCMP), nor does it reflect the position of, or the editorial standards used by, the SCMP. The advertiser has paid for and approved the content.