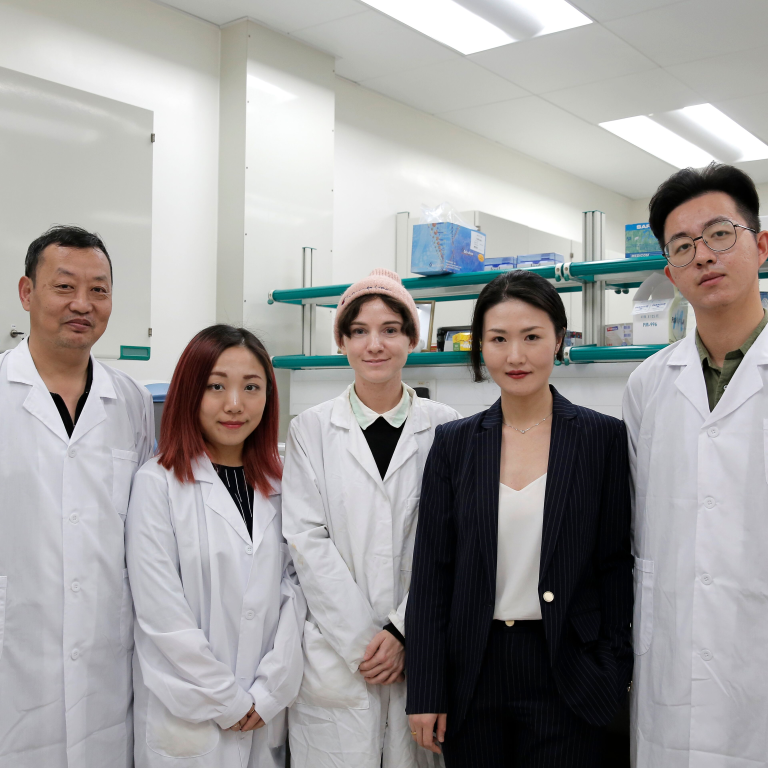 GBA injects new impetus to biotech start-ups
[Sponsored Article]
The central government has recently charted a blueprint for the development of Greater Bay Area (GBA) that will economically integrate Hong Kong, Macau, Guangzhou, Shenzhen and the neighbouring cities to maximise synergy and drive growth.
As part of the ambitious plan, the mainland's policymakers are now studying and formulating specific policies and regulations to enhance the management of the cross-boundary use of bio-samples and medical data necessary for R&D co-operation projects between universities, R&D institutes and labs in the GBA. 
Two R&D start-ups based in the Hong Kong Science Park, formed by PhD graduates of the University of Hong Kong (HKU) and the Chinese University of Hong Kong (CUHK), said Hong Kong is a strategic location for setting up and operating R&D labs, thanks to easier access to funding, strong intellectual property (IP) protection and established international marketing channels. 
Meanwhile, improved transport links to the GBA allow them to tap mainland's manufacturing capacity, expertise, and the availability of a large patient base more easily. 
ImmunoDiagnostics, an incubatee under the Incu-Bio Programme of the Hong Kong Science and Technology Parks Corporation (HKSTP) since 2017, is a biotech spin-off from the Department of Medicine, LKS Faculty of Medicine of HKU.
 
The company focuses on the in vitro diagnosis (IVD) and early prediction of major chronic diseases, including diabetes, cardiometabolic disorders and autoimmune diseases. The principle of their diagnostic assays depends on specific immuno-interaction between antigen and antibody, or the so-called "immunoassay".
 
"Our assay detects biomarker in circulation. Some biomarkers reflect a certain disease condition, and some can detect diseases at a very early stage, even before any clinical symptoms," said Dr Kelsey Zhongling, deputy executive director of ImmunoDiagnostics.
With quantitative determination of biomarkers in biological fluid such as plasma, serum and urine, immunoassays serve as an important tool not only in diagnosing chronic diseases, but some of them can also be utilised to predict risks, monitor disease progression, and evaluate the effectiveness of medical treatments. 
Clinical validation is critically important to the development of immunoassay. For the clinical validation of IVD products, bio-samples, in this case mainly blood samples, from both healthy people and patients with the target disease are very much needed in large quantities. The larger the sample size, the better the validity and reliability of the validation. 
"With a population of around seven million, Hong Kong has a relatively limited number of patient samples in order to identify rare diseases. Similar to Hong Kong, the mainland's population is also ageing, along with the rising prevalence of chronic diseases. That's why we have been actively collaborating with clinical institutes and hospitals to collect blood samples across the GBA. In the meantime, we are also facing a lot of issues, such as sample logistics." 
 
Under the current Prevention and Control of Disease Ordinance, application for imports of blood samples from abroad by a registered lab has to be approved by the Director of Health in writing in advance. Easier cross-border transportation of blood samples is conducive to its R&D pursuits. She hopes that the custom clearance for transporting blood samples to Hong Kong could be made easier. 
 
"For us, Hong Kong is an ideal location for setting up the R&D centre. The combination of a supportive government, the Hong Kong Science Park, top-notch academic and research institutes, an international talent pool, access to funding and financing, IP protection, established distribution channels globally and internationally accepted standards bring us fresh blood to sustain our continuity."
While competitive in the global marketplace, availability of large GMP certified sterile manufacturing facilities in Hong Kong is limited. Dr Zhong said they would locate their manufacturing and production base in the GBA by collaborating with local distributors or building their own GMP factory in the future. Meanwhile, the company is also seeking to obtain CE, FDA or CFDA approvals for their diagnostic assays—the prerequisite for the clinical application of its IVD products. 
Established by a team of PhD graduates in life sciences of CUHK, CodeX Genetics uses genetic testing to identify genes responsible for psychiatric illnesses and drug efficacy. Tests are being developed to identify biomarkers useful in predicting whether antipsychotic drugs are likely to be safe and effective for patients with mental health disorders such as severe depression and schizophrenia.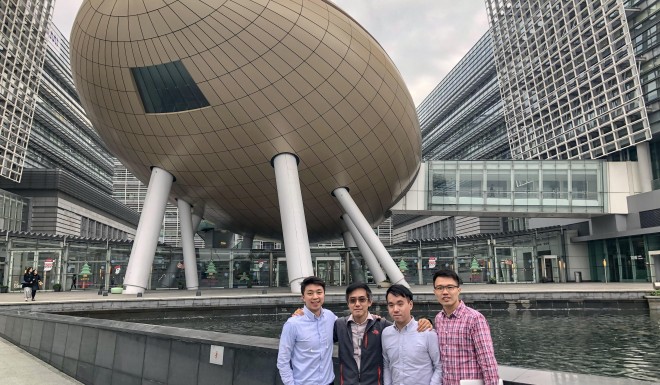 In doing so, the company aims to drastically reduce the costs and improve the efficiency of screening of neurological or mental disorders (NMDs); increase the treatment-seeking rate through an artificial intelligence (AI) service bot; and foster collaboration between psychiatrists and researchers, according to Allen Yu and Aldrin Yim, the two founders of CodeX Genetics. 
"On the patient level, our genetic screening tools help psychiatrists validate their initial NMD diagnosis. Our in-house pharmacogenomic database helps them determine NMD risks and susceptibility and identify a specific NMD at a very early stage. The pharmacogenetic information of NMDs further helps them with more accurate medication prescription and dosage," Yu, the company's CTO, explained. 
CodeX Genetics is also working on a clinical decision support system for hospitals, specialty clinics, research and academic institutes for disease interpretation, intervention, evaluation and clinic outcome, he added. 
Pharmacogenomic research is governed by principles of bioethics and privacy laws to keep confidential protected personal health information, said Prof Chan Ting-fung, an associate professor of life sciences at CUHK, the advisor to CodeX Genetics. "The pharmacogenomic data we have of patients are stored in a local data centre that complies with international security, regulation and data sovereignty requirements." 
But as pharmacogenomic research and implementation continue to gain ground, the ethical, legal and social issues associated with using large population-based biomedical and genetic data have yet to be addressed by policymakers, he said. 
"As a member of the academic community, I am excited about my students having a new opportunity to embark on their own unique entrepreneurial journeys while pursuing their interest in clinical research with the help of funding such as the TSSSU (Technology Start-up Support Scheme for Universities) and incubation programmes such as those provided by HKSTP." 
The objectives of the GBA plan include promoting talent exchange, incubating start-ups, facilitating the establishment of research facilities and funding, bringing in more venture capital, and converting R&D results into innovation and productivity.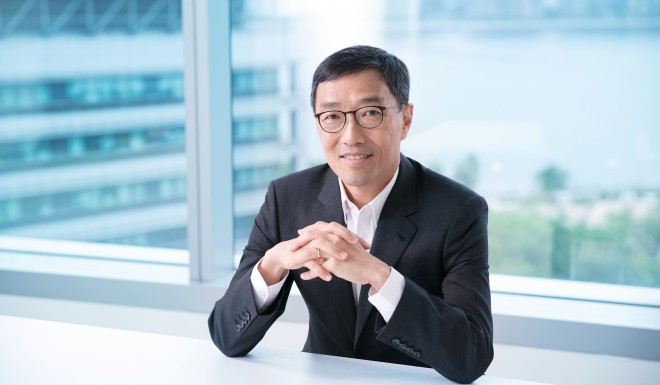 HKSTP will work proactively to support this new national strategy and inject new impetus into the development of an innovative economy, thereby enhancing Hong Kong's overall competitiveness, said Albert Wong, chief executive officer of HKSTP. 
"We will continue to leverage our strengths to facilitate the ongoing integration of GBA and help Hong Kong transform itself into an international innovation and technology hub," he said.