HKSTP celebrates 20 years of driving I&T success in Hong Kong, and looks to the next era of growth across the border
Over two decades, innovators fostered by HKSTP have achieved unicorn status and developed game-changing technologies for a range of industries
The Greater Bay Area is set to play an important role in the city's future I&T development, starting with the new Shenzhen branch of the Science Park
Paid Post:
Hong Kong Science and Technology Parks Corporation
[Sponsored Article]
This year, Hong Kong Science and Technology Parks Corporation (HKSTP) is celebrating the 20th anniversary of its mission to build a thriving innovation and technology (I&T) ecosystem in the city, led by initiatives that turned start-ups into success stories.
SmartMore, a recent graduate of HKSTP's incubation programme, is one of those stories. "We became a unicorn company in just 18 months," said Tandy Tan, general manager and head of global business for the smart manufacturing company. He added that the billion-dollar valuation status was "one of our major achievements in the incubation programme".
The start-up, which was established in 2019, specialises in high-speed, automated visual inspection of products, helping manufacturers in areas such as defect detection and inventory management. "We are very focused on smart manufacturing and digital innovation," Tan said.
Headquartered at the Hong Kong Science Park, SmartMore has grown to more than 1,000 employees, with additional branches established in Tokyo, Singapore, Beijing, Shanghai and Shenzhen.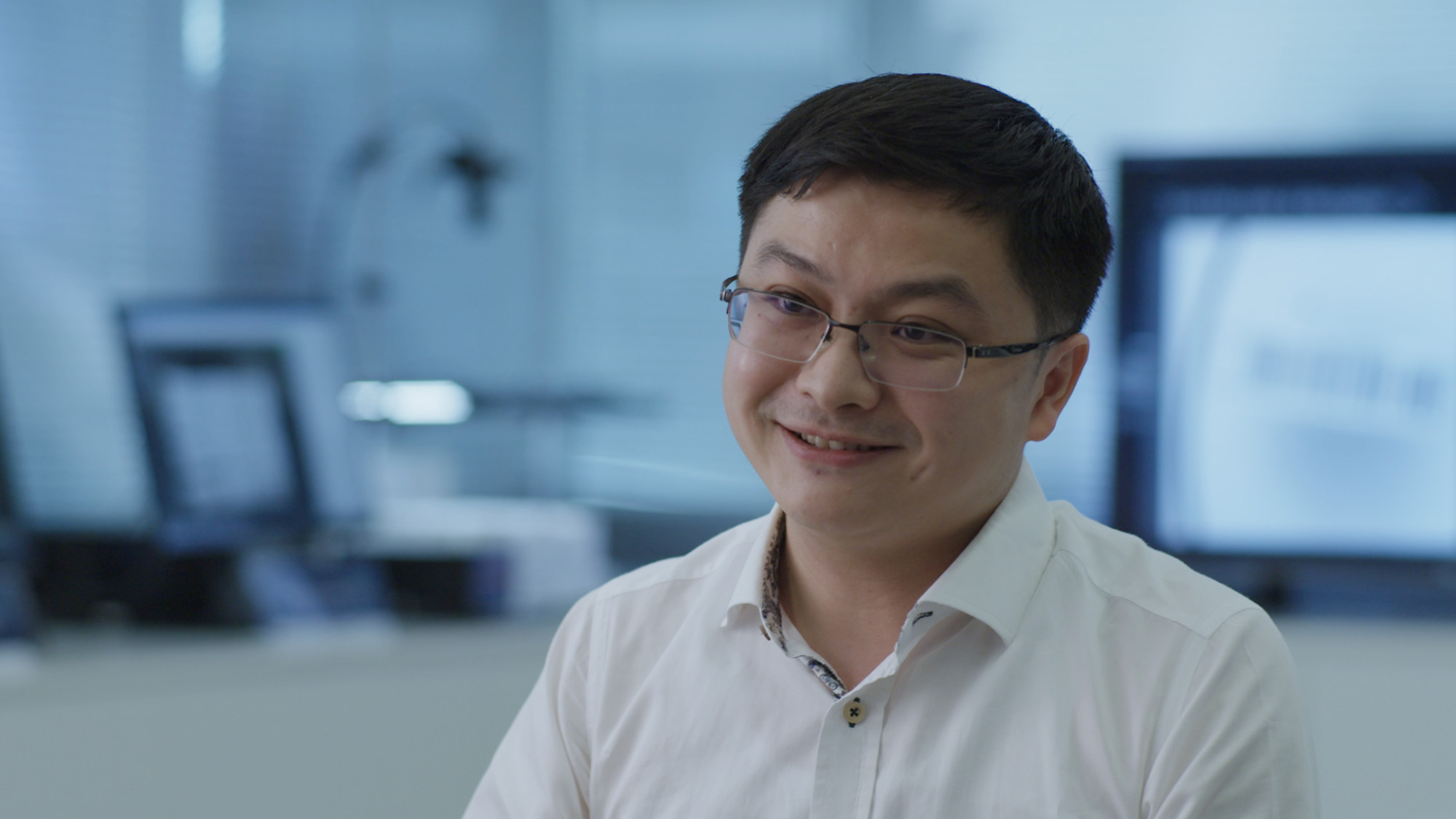 Tan said HKSTP's support is what propelled the company to where it is today. "We joined the incubation programme … to make more people know about us."
HKSTP provided SmartMore with numerous resources to help the company build its own business ecosystem, which ranged from offering advice on tax and funding to helping with branding and promotion, as well as providing connections to investors and business partners.
Tan called the decision to join the incubation programme a smart choice, adding that it "stands for credit, and stands for the value of your company".
He wants SmartMore to help rejuvenate and reinvent the manufacturing industry, in light of the fact that very few young people are interested in being factory workers today, and because traditional manufacturing work can often prove dangerous. "With the help of SmartMore, we can create new positions like specialists in smart technology, to help them do some interesting jobs," Tan explained.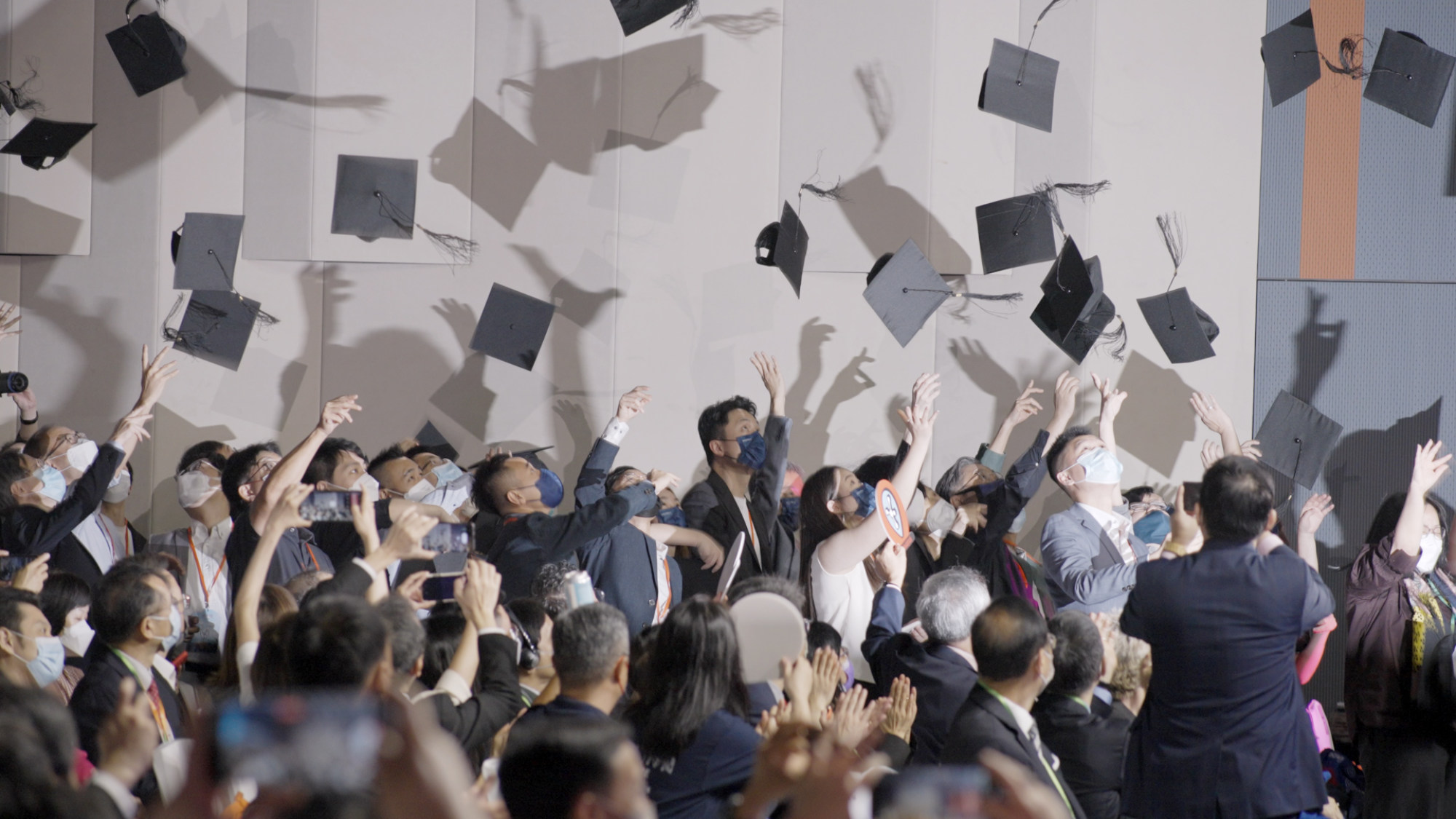 Marking two decades of nurturing innovation
SmartMore's success story is one of many made possible by HKSTP. Since its establishment, HKSTP has been dedicated to growing Hong Kong's I&T ecosystem, with accomplishments that include nurturing three home-grown unicorn companies and raising HK$80.2 billion (US$10.2 billion) in its investment cases over the past few years.
To celebrate HKSTP's two decades of achievements, an anniversary event was held on July 6 featuring an array of exhibitions and activities. Speaking at the event, Sunny Chai, chairman of HKSTP, highlighted the encouragement given by Chinese President Xi Jinping during his visit to the Science Park as part of his trip to Hong Kong to mark the 25th anniversary of the city's handover.
Chai also said in his speech that over the past 20 years, HKSTP has strived to create an environment conducive to innovation. "We are committed to supporting tech enterprises, helping to accelerate the implementation of their R&D results, and expanding into international markets while seeking business opportunities."
Also attending the HKSTP anniversary celebration was Hong Kong's new Chief Executive John Lee Ka-chiu, who said in remarks to attendees: "Without innovation, there will be no future. The prosperous development of HKSTP testifies to the concerted efforts from the government, tech start-ups and innovators, which have yielded fruitful results."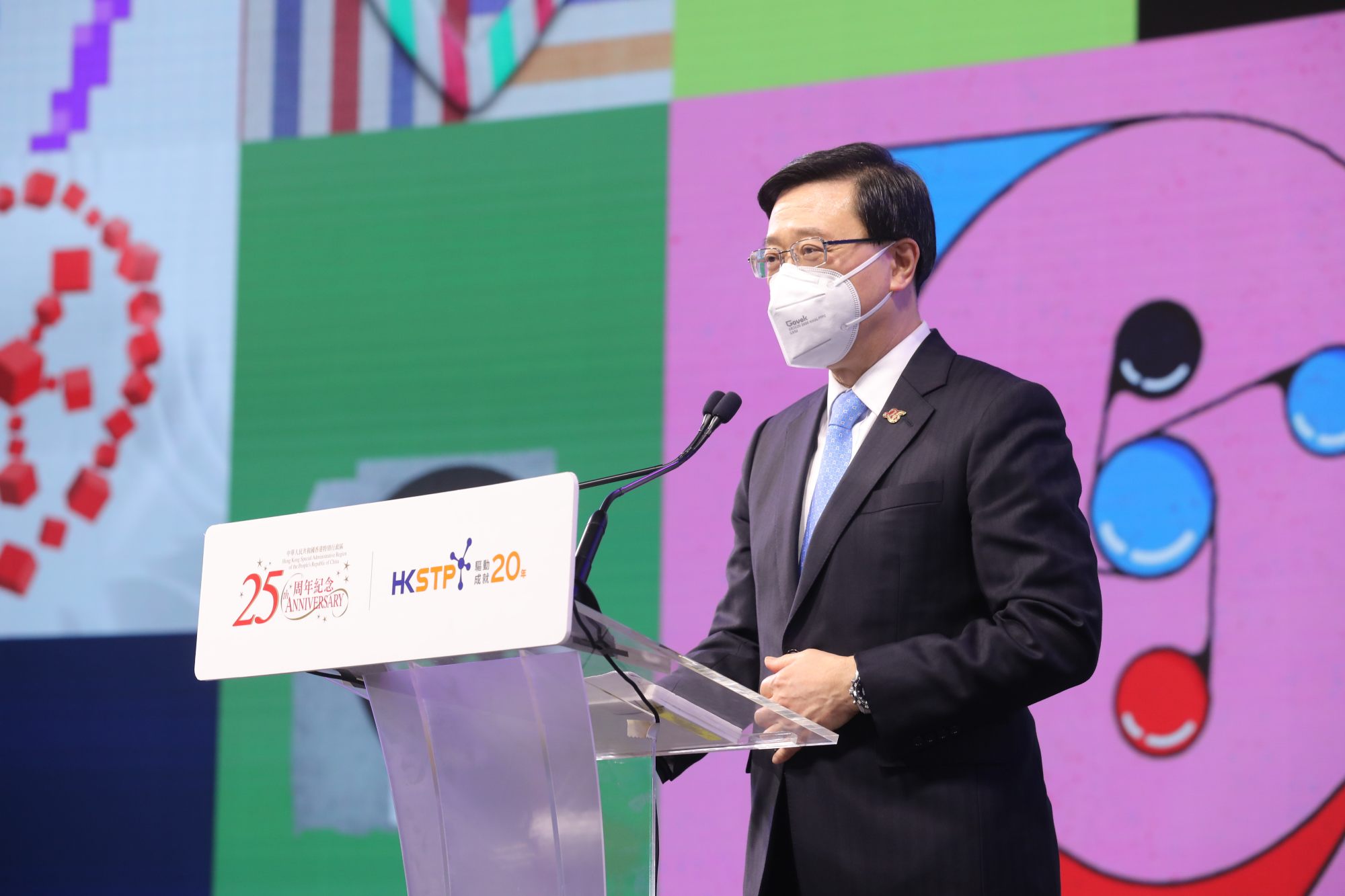 The event featured elements of entertainment including the "Meta Parade" – in which eight innovations nurtured by HKSTP were artistically showcased on stage alongside fashions created at the Hong Kong Design Institute – and a dynamic performance by City Contemporary Dance Company.
It also featured a panel discussion called the "Powerhouse Chat", where several representatives from the I&T sector discussed their experiences in Hong Kong's innovation scene. Among them was Albert Wong, CEO of HKSTP, who offered words of advice for tech entrepreneurs: "Failure is difficult; it's painful. But I think the most important thing is that you have to have passion – you really have to have an end [goal] in sight."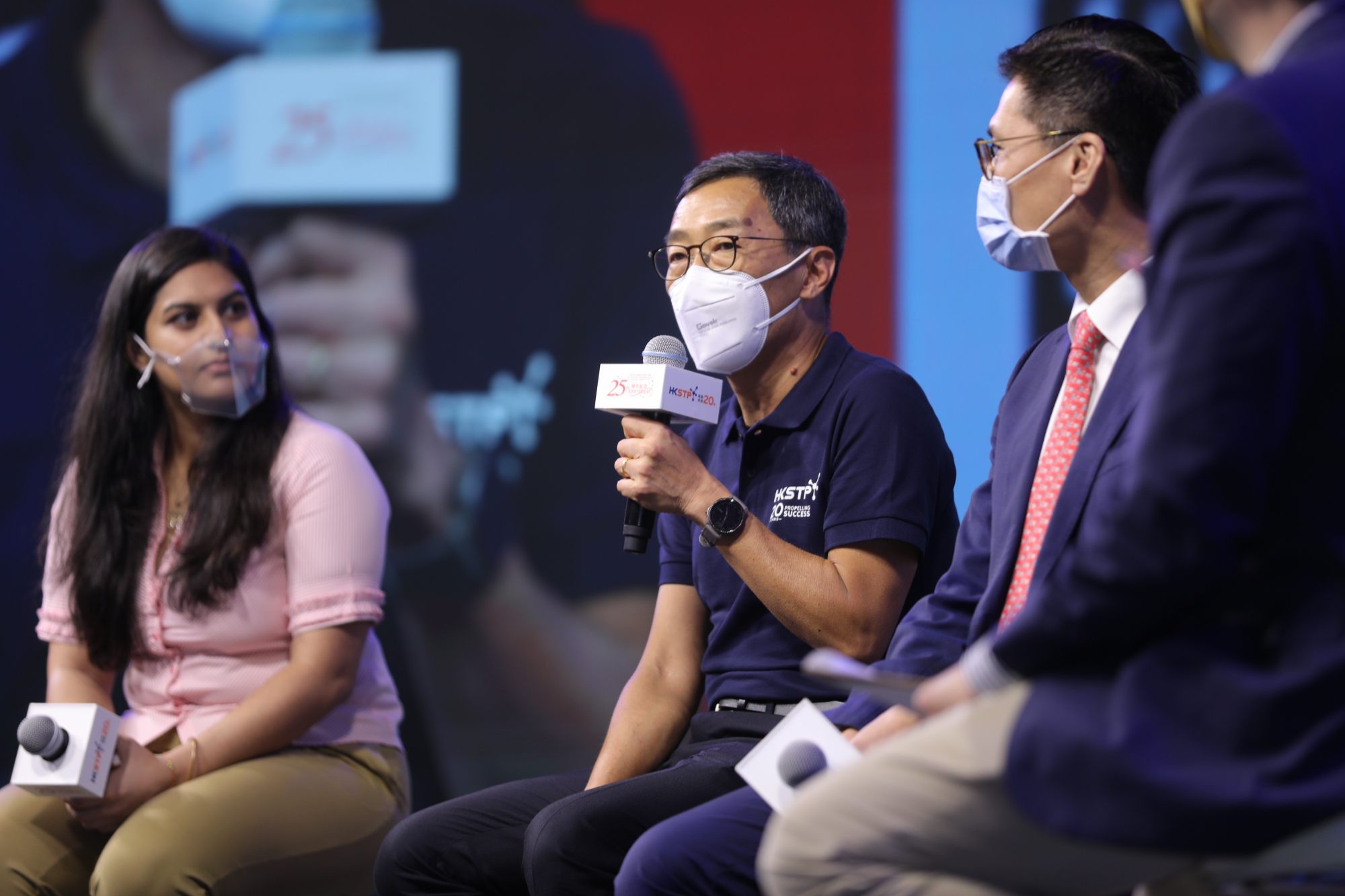 Made in Hong Kong
Another key feature of the anniversary event was the "InnoMart", which displayed the latest creations by HKSTP-supported innovators in areas ranging from aerospace to medical technology.
Professor Q.Y. Ma of Time Medical was one of those innovators, who showed the world's first neonatal MRI system, named Neona. "This is designed and built in Hong Kong. It's a real Hong Kong local product," Ma said, noting that he and his colleagues dedicated 10 years towards its development.
Neona is only one-quarter the weight of a regular MRI machine and half the size, which makes it much easier to fit into the neonatal intensive care units of hospitals across the world.
Ma pointed out that Time Medical chose to manufacture Neona in Hong Kong because he sees the city as a premier location for "innofacturing", or innovation-driven manufacturing, with advantages such as a strong pool of talent in research and development, plus close proximity to the Chinese and Southeast Asian markets.
"I think that would be the future – whenever you have high-end products, you can actually manufacture them in Hong Kong," Ma said. "Hong Kong may be the next tech hub."
Looking towards the future
Having spent the last 20 years cultivating Hong Kong's I&T ecosystem, HKSTP is looking to expand its mission beyond the city's borders over the coming years. With the Shenzhen branch of the Science Park due to open imminently, cross-border collaboration is expected to thrive.
Tan said: "In the next five years, the Greater Bay Area is the most important thing not only for SmartMore, but the whole of HKSTP.
This sentiment is echoed by Chai, who said: "We will no doubt seize the opportunities brought about by the 14th five-year plan and the Greater Bay Area. By offering more opportunities for young innovators and entrepreneurs, we strive to make Hong Kong an international hub of innovation and technology."