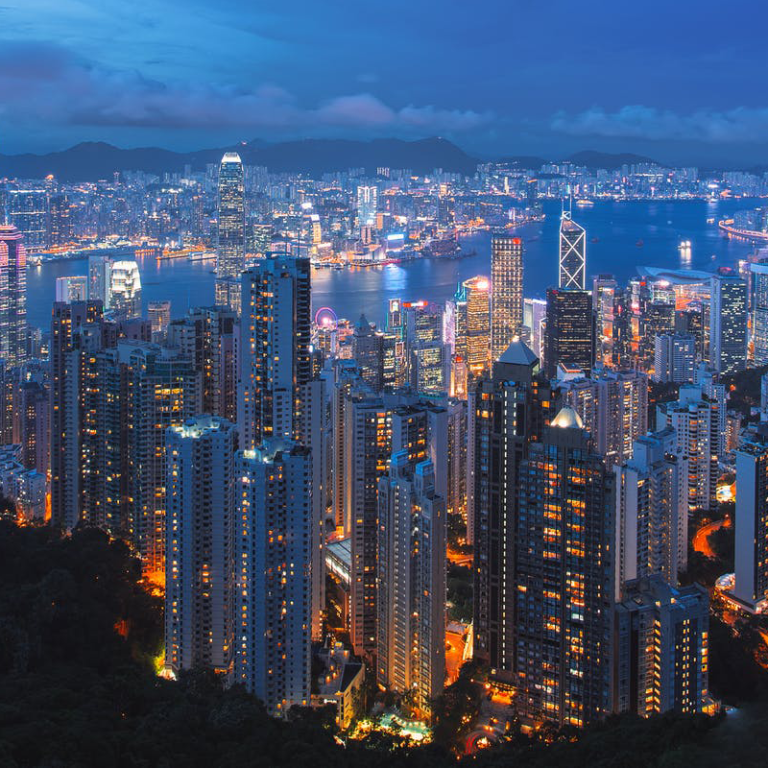 Drag-and-Drop Solutions Made For Hong Kong Businesses to Deliver Connected Customer Experiences
In the new, and ever evolving digital business landscape, customer support and experience are increasingly accomplished with cutting-edge communication technologies.
[Sponsored Article]
Measures implemented around the world to contain the pandemic have had serious implications on a wide range of human activities. In the business sphere, while the trend for traditional businesses to embrace digital transformation has been growing for years now, the pandemic clearly increased the speed of this trend. 
Now, businesses across industries and geographies increasingly operate in the digital space. And a new digital landscape is conducive to novel ways to engage customers. Fast expanding global cloud communications platform Infobip—which boasts more than 65 offices in six continents, with the capability to reach seven billion people and things—is leading the way by providing some of the most innovative communication solutions shaped by the current challenges.
The company's mission, according to Velid Begovic, Sales Director, Asia-Pacific, Infobip, is for businesses to leverage on some of the most widely used messaging solutions to provide better customer experience. This, in turn, is in response to the rapid changes in how people today communicate. Today, more than ever, people use a range of channels to communicate not only to each other, but also to businesses.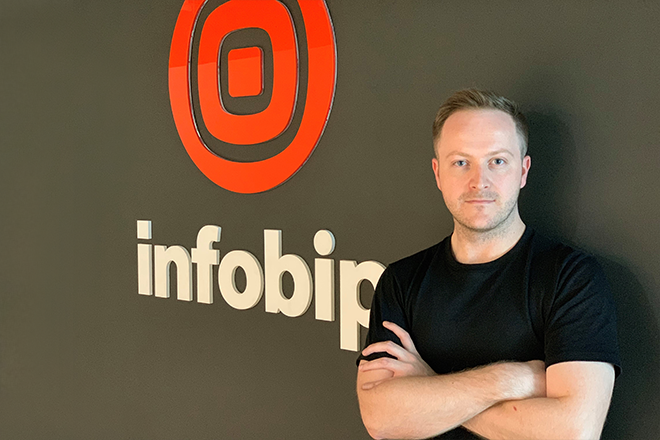 "[The time a customer leaves a platform without a purchase] is a critical point where all companies would like to see an improvement in conversion," says Begovic, who is stationed in Shenzhen, but counts jurisdictions from Japan in the north to Australia in the south as his markets.
The significance for the business is to make the most of digital users' footprint and to go from there to grow your business, he adds. How can this be accomplished? Infobip's industry leading application programming interface (API) can facilitate integration to any popular platforms or customer relationship management systems that companies utilise.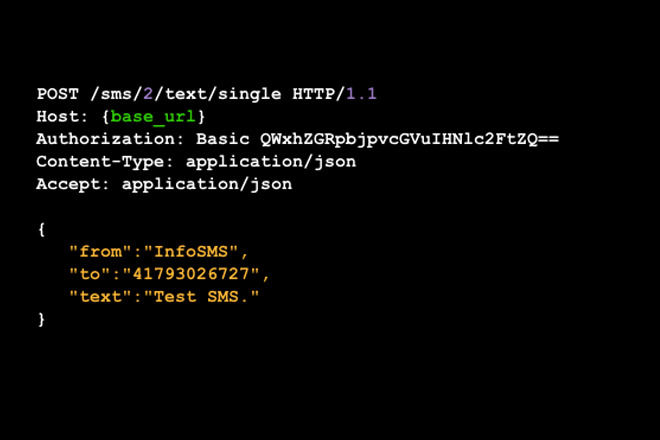 And all is done with an uncompromised security level. The API service includes a one-time password communication for a user's account registration, as well as a two-way SMS for engagement with global customers. 
Among Infobip's innovative tools is
Moments
. First introduced into Hong Kong in September 2020, the customer engagement hub is a distinctive solution concerning cross-channel communication management. It allows businesses to manage messaging across a vast portfolio of channels, to engage their customers in such popular platforms as WhatsApp, Viber, Facebook Messenger, and Line, as well as next-generation Rich Communication Services (RCS messaging) and the good old email and SMS systems.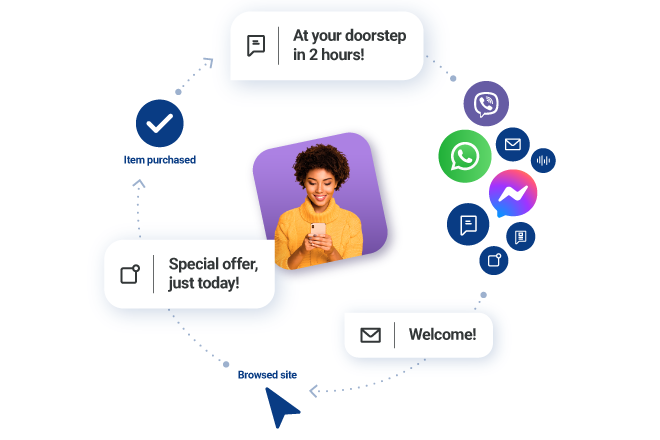 Explains Begovic: "Moments can unify and connect data from multiple sources, and it really helps users to understand the different digital touchpoints that potential customers have with their business. It enables companies to have smart and dynamic segmentation of their user audiences." 
Business users of Moments can easily deploy communication strategies for specific customer audiences that they are keen to engage with. Following from that, they would be able to place the audiences into different segments and put in more sophisticated features such as A/B testing and additional analytics for the biggest possible impact.
For companies that are not themselves digital knowledgeable, making use of all the digital strategies and tools can be daunting. Considering this common concern, Infobip offers the kind of stress-free "drag and drop" communication creator that enables quick communication deployment. 
In addition, the fact that Infobip has an extensive and ever-expanding global network, and the multi-cultural environment staffed by trained local people, helps the company to better respond to the needs of local customers with accurate local insights, while keeping an eye on the all-important compliance of local regulations.
Infobip often brings to customers some of the best and latest customer engagement practices in the digital space. On April 15, for example, Infobip and WhatsApp join hands to host a live webinar, in Hong Kong, exploring the dynamic of post-pandemic digital customer experience strategy with reference to a customer-centric, data-driven and automated approach. The free admission webinar is open for public
registration now
.
While Begovic is proud of Infobip's many successful projects, he is not tempted to put a finger on the solution's efficiency increase. He rightly points out that any efficiency improvement will be correlated with the strategies employed, and dependent on a particular campaign. What is important, he stresses, is the fact that the solution provides careful analytics, and data, for the specific conversation point chosen by the user. 
Having said that, Begovic is happy to share the experience with BankBazaar, an innovation based online marketplace that helps people compare and choose financial products. In the recent campaign, where Infobip eased RCS implementation through Moments, the online financial services provider registered an increase of 130 per cent in click-through rates, generated from more than 70 million RCS messages sent to prospects.
Infobip is a dynamic tech company that is constantly working to roll out new solutions. Last May, it unveiled
Conversations
globally. This cloud contact centre solution distinguishes itself from Moments in that it has been designed to empower customer support teams to enable their agents with versatile cross channel conversational tools.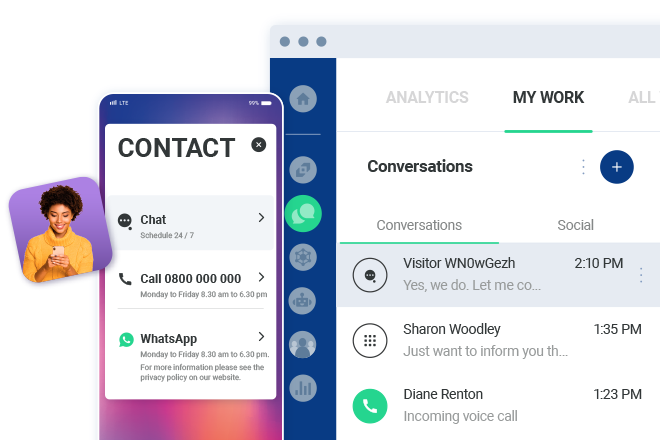 For those companies where customer support is routine in good times or otherwise, such as an airline, an apparel retailer or an automotive brand's after-sales division, Conversations can truly enhance customer experience across communications channels. 
A good example of the use of this solution is Edenred UAE, a fast-growing payroll service provider, that once relied on email as a quick and economical way to deal with customer queries. However, they had limited visibility into key metrics such as first-response time, average handle time, or customer satisfaction. With Infobip's Conversations and Answers, Edenred UAE is able to provide self-service options for money transfer queries over WhatsApp. This has greatly improved the platform's handle volume – going from handling an average of 12,000 emails to handling over 30,000 chats on WhatsApp within a month since implementing Infobip's solutions.
The improved productivity can be attributed to a workflow that a specific customer is directed to a particular agent for speedy resolution, taking into account the parameters including customer relationship management and loyalty programs. In other cases, agents can also handle simultaneous conversations across channels with relative ease, resulting in a growing satisfaction of the company's customer support professionals.
After all, the new digital landscape that nearly all businesses operate, affirms some of the most basic business wisdom: enable your employees for success, be where your customers are, and your business will surely grow. It's just that now the answer to both of the above is found almost entirely in the digital space, and business operators can benefit from excellent technologies that make tasks much easier to accomplish.