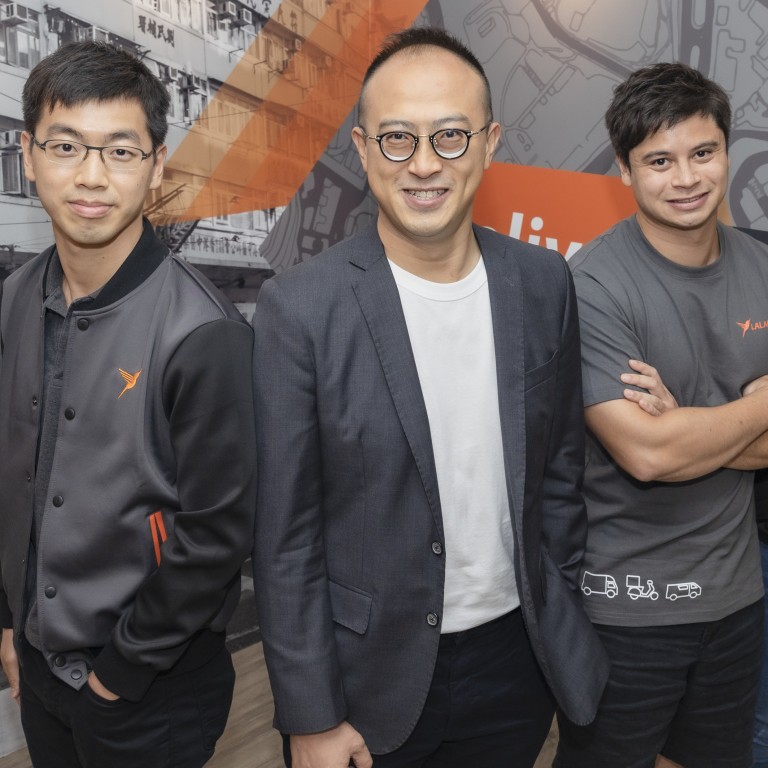 Diverse technology talents fuel global expansion while being given room to grow at tech-driven logistics company Lalamove
The company's functional team in Hong Kong is home to one of the largest tech teams in the city, with 70 per cent of the workforce serving in tech-related functions
Technology and data drive every product and operation decision, creating economic benefits for driver partners and users across 30 cities worldwide
[Sponsored article]
In a digitally connected city, delivering items – regardless of their size, location or the time of day – is just a matter of touching the screen on a mobile phone. At the forefront of this business model is Lalamove, a platform supporting fast and seamless on-demand delivery solutions across Hong Kong and around the world.
Since its launch in 2013, Hong Kong-founded Lalamove has established a global presence. It now boasts 8 million users and 1.5 million registered driver partners in more than 30 cities worldwide. The company's mobile apps provide tech- and data-driven solutions tailored to the needs of both its driver partners and users.
"Our platform has a significant impact on society, because it is crucial to the livelihood of the driver partners and fulfils users' delivery needs, especially small and medium-sized enterprises who rely on us for reliable yet cost-efficient logistics solutions," says Patrick Yu, vice-president, people and managing director, Southeast Asia at Lalamove.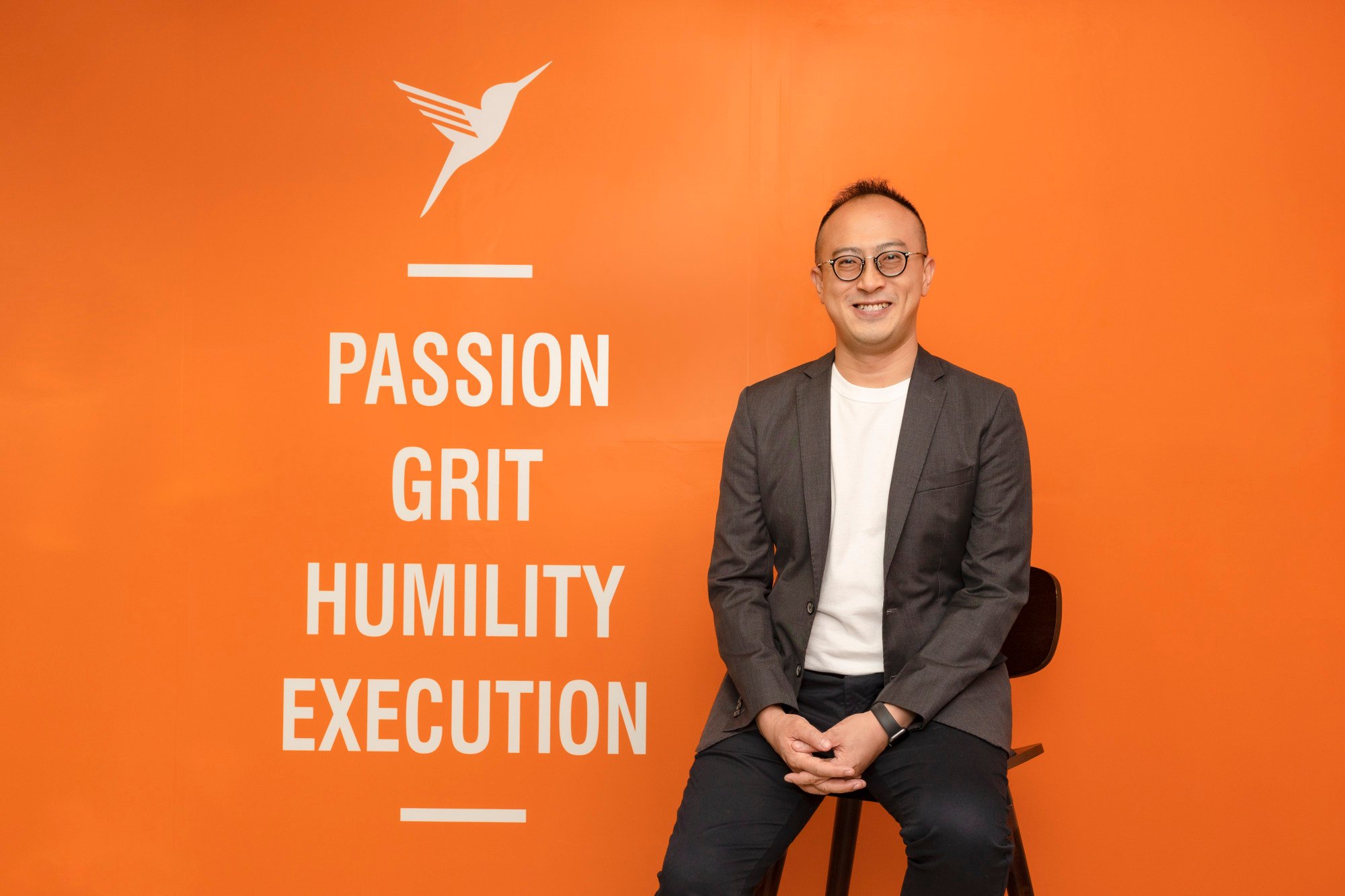 Given the huge growth potential of the company's services, Lalamove is well on track for further expansion. "The differentiation of our platform is the scalability of our services and products, compared with traditional companies," says Yu, adding that the company is constantly seeking talented individuals from Hong Kong and other regions who are passionate about technology that makes a direct and positive societal impact.
Diverse, dynamic tech teams
As a home-grown tech enterprise, Lalamove has benefited from the sustainable pool of local, mainland Chinese and overseas tech talent. The company has one of the largest tech teams in Hong Kong to support its platform in markets that include Malaysia, Singapore, Thailand, the Philippines, Brazil, Mexico and more.
Its Hong Kong functional team employs 350 people, with 250 of them working in technology-related functions that include tech development and operations, product and business intelligence (BI). The tech function team connects the daily operations of each department, from local to global perspectives.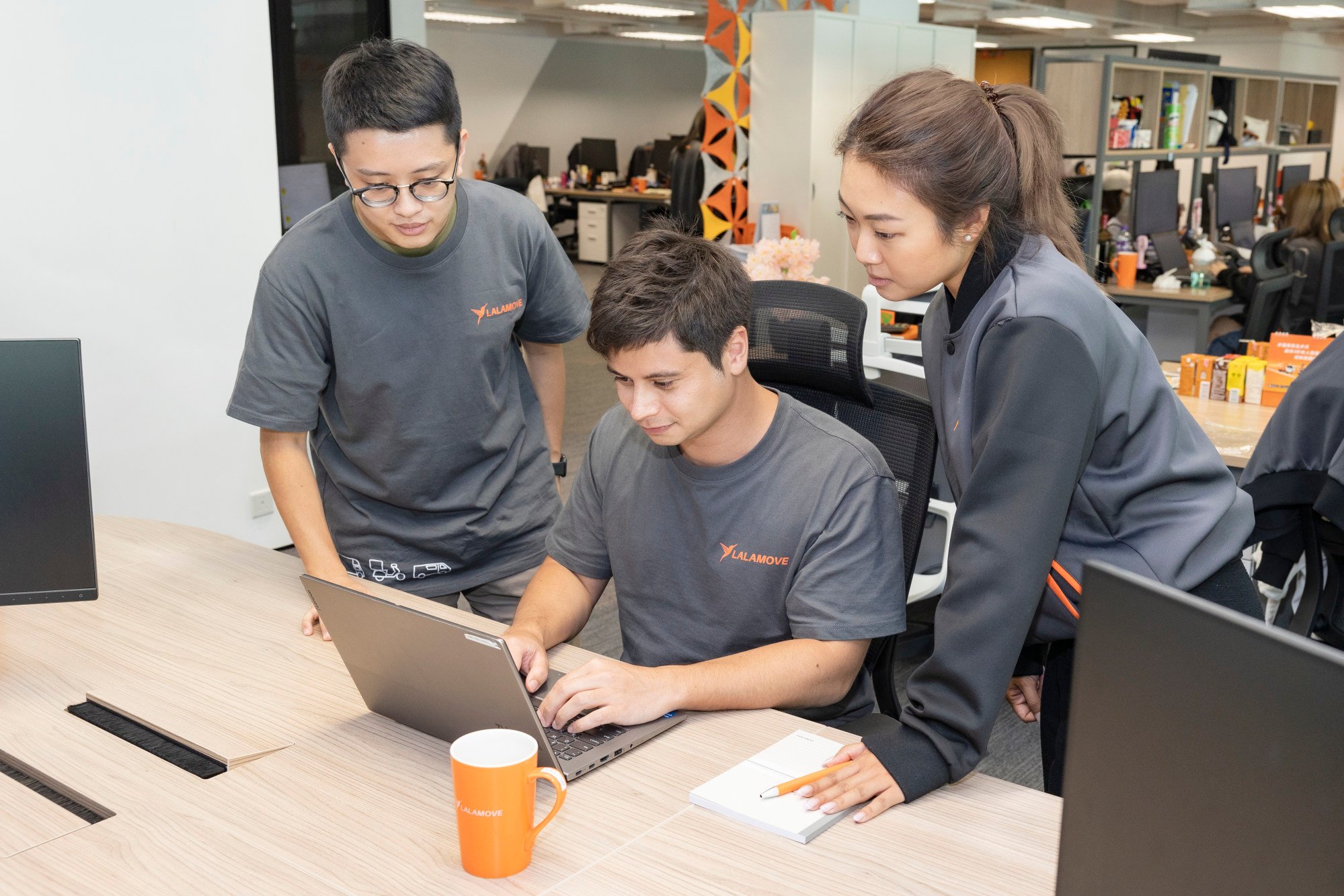 All tech-related research and development is conducted in Hong Kong, while the company's local offices in its different markets focus on in-market operations, local marketing and other business functions. The functional team in Hong Kong has access to real-time data that reflects all the operations in each local market.
"Cultural diversity is the key to Lalamove's success," Yu says. The company is international, with its workforce comprising people of more than 20 nationalities. "Our flat corporate structure facilitates communication and collaboration. Even our founder works in the open-plan office," Yu says. "We embrace 'execution' as one of our core values, implementing well-thought-out, practicable solutions that have a direct impact on both our users and driver partners."
Growth opportunities abound
Lalamove ensures that its people get plenty of opportunities to develop. Within the tech unit, for instance, a diverse and comprehensive range of disciplines allows employees to sharpen their skills and grow. And the unit has doubled its size compared to two years ago. "Technology and data connect and drive the operations of all departments, including business operations, tech and product," Yu says. "We fully unlock the potential of data applications by integrating them into all departments."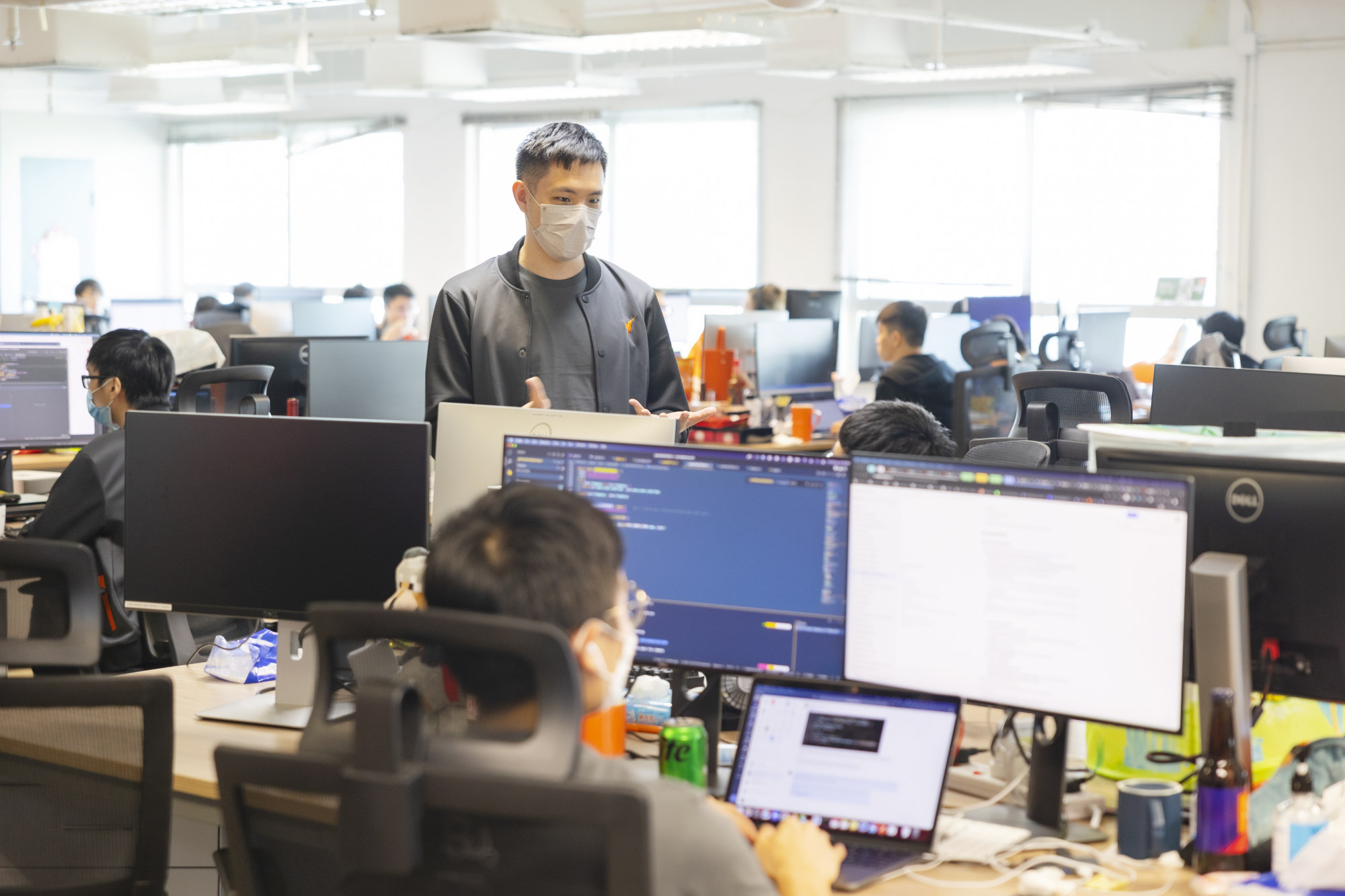 A pair of apps – one for users, and another for the exclusive use of driver partners – form the heart of the Lalamove platform. Designed to make a seamless match between the customer and the service they require, these apps provide live data to all functions, which are then able to make informed business decisions about issues such as supply and demand, as well as fine-tuning the apps and, in turn, the end product.
The company has one of the most comprehensive tech and engineering set-ups in Hong Kong. Apart from the traditional front and back ends, Lalamove has established other areas of expertise, including machine learning, anti-fraud and data engineering, that allow the company's talents to continually develop their skills and enrich their careers. The company is actively seeking more talent to help with its expansion in these fields.
"We provide career advancement opportunities within and across departments and regions," Yu says, adding that its recruitment drive includes hiring talent globally as well as partnerships with local universities to recruit graduate engineers, mainly in computer science.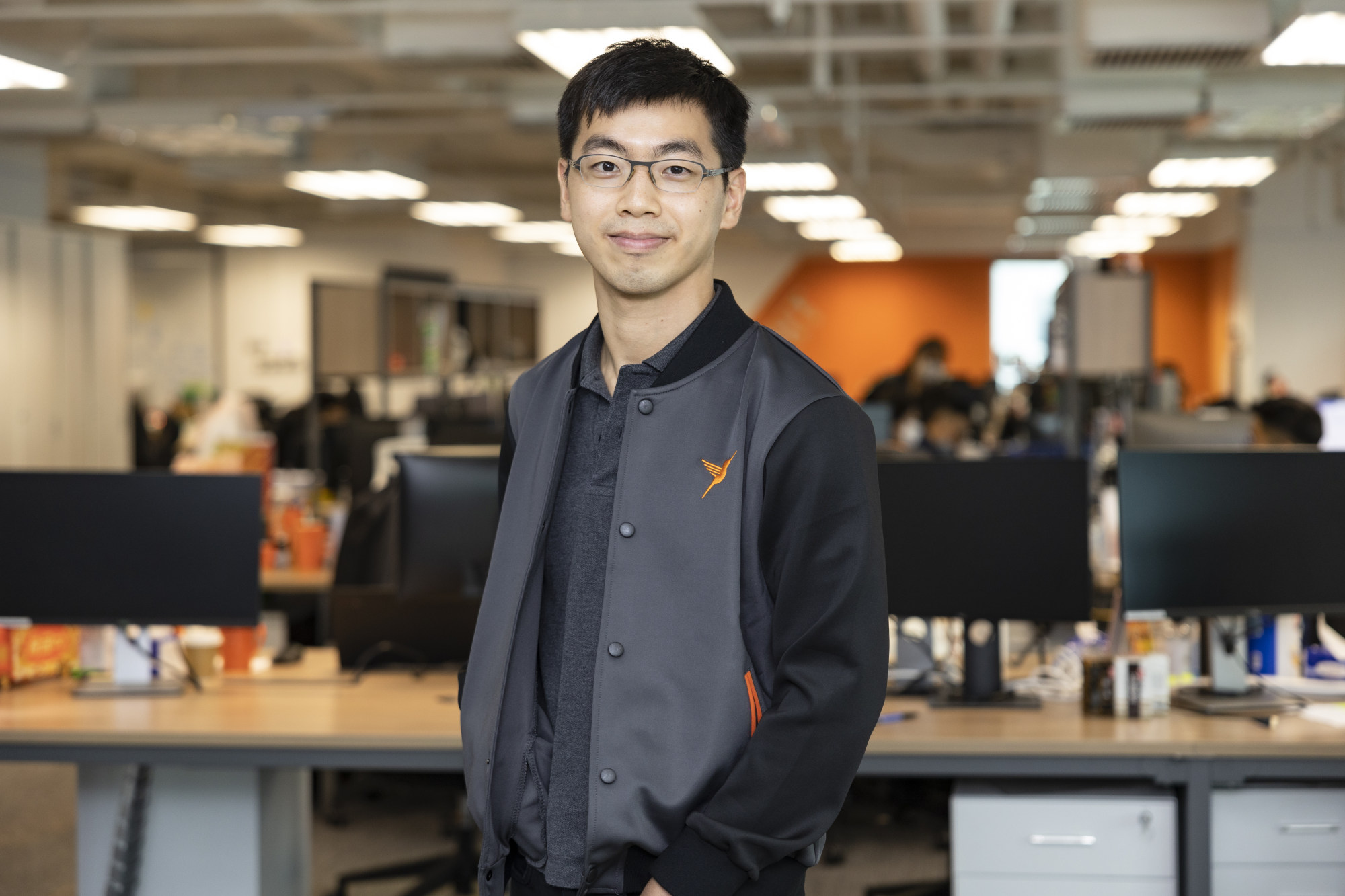 The company is also committed to training young tech talents through the Lalamove Tech Graduate Program. The 36-month programme, now in its second year, is open to graduate applications in July and September, and is recruiting about 10 people annually.
Alvin Au-Yeung, a maths and economics graduate, joined Lalamove in 2015 as its first full-time employee working on big data, and is now head of data engineering. "I was exposed to diverse specialised areas, including data analysis, business intelligence and data science such as artificial intelligence," he says.
"Currently, I'm managing a team of 13 people and growing, focused on big-data tech and engineering as part of the tech function aiming for full automation. This work is essential, as data serves as the foundation of all our functions and decisions. For example, our data informs the way in which we optimise the display of orders for our driver partners – by delivery distance, location and so on – in order to help them pick up the orders that best suit their needs.
"I'm grateful to see the direct impact my work has in Lalamove's operations, and for the opportunities to explore the different areas of big-data applications as well as the diverse markets via the data," he adds. "I have grown with Lalamove, which has achieved rapid growth despite the pandemic."