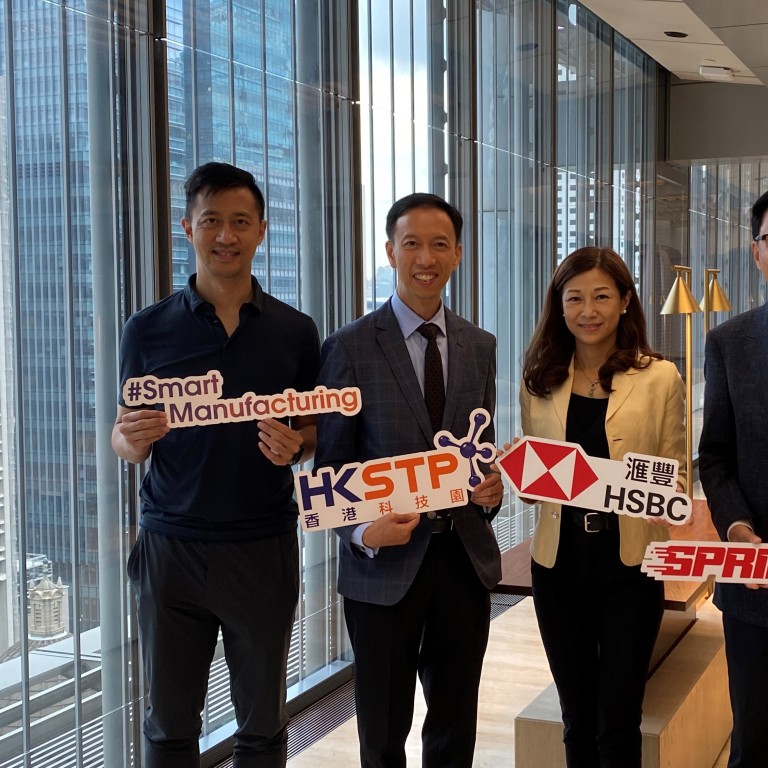 HKSTP and HSBC's Sprinter 2 programme guides traditional manufacturers into a world of innovation
The jointly organised accelerator connects mid-cap corporates and SMEs in Hong Kong with global tech start-ups to boost digital transformation
Pat Chun International and Musical Electronics are among the participants exploring innovative solutions tailored to enhance their specific production processes
Paid Post:
Hong Kong Science and Technology Parks Corporation
Talk of innovation is everywhere today, but what often gets lost amid all the chatter about technologies and their great potential is the difficulty in achieving impactful innovations. Among the businesses facing the toughest challenge in this area are small and medium-sized enterprises (SMEs), and traditional family- and private-owned enterprises.
Over the past year, Hong Kong Science and Technology Parks Corporation (HKSTP) and HSBC produced the first cohort of their jointly organised Sprinter 2 programme, which brings Hong Kong's small businesses and mid-cap corporates together with global tech start-ups to accelerate innovation and transformation across key industries.
This first phase was tailored for the city's manufacturing sector, and attracted a total of 50 local manufacturers and over 40 tech start-ups from Hong Kong and around the world, including Israel, Japan, mainland China, the US and Southeast Asian countries.
Seeking a balance between tradition and modernisation
The first cohort of Sprinter 2 started in September last year and reached its final stage in August. Two of the participating companies – family-owned food producer Pat Chun International Limited, and manufacturer Musical Electronics Limited – found that their programme experiences dramatically opened them up to more widespread adoption of technology.
Pat Chun is well-known for its traditional Chinese sauces and foods, and was founded nearly 90 years ago by the grandfather of the business' current managing director, Dr Trevor Ng. The biggest challenge for Pat Chun today is enhancing scale, productivity, hygiene and nutrition levels using automation and technology while staying true to tradition.
"At Pat Chun, we strive to move carefully towards systematic and hi-tech production, but without sacrificing the traditional, unique flavors that our customers expect from us," Ng says.
Musical Electronics was founded in 1976 and has evolved from manufacturing consumer electronics to also produce toys, medical devices and modern A/V equipment. In this modern era of digitisation and automation, Christopher Tse, CEO of Musical Electronics, recognised the need to keep up with the times and find ways to adapt the company's functioning business model to today's needs.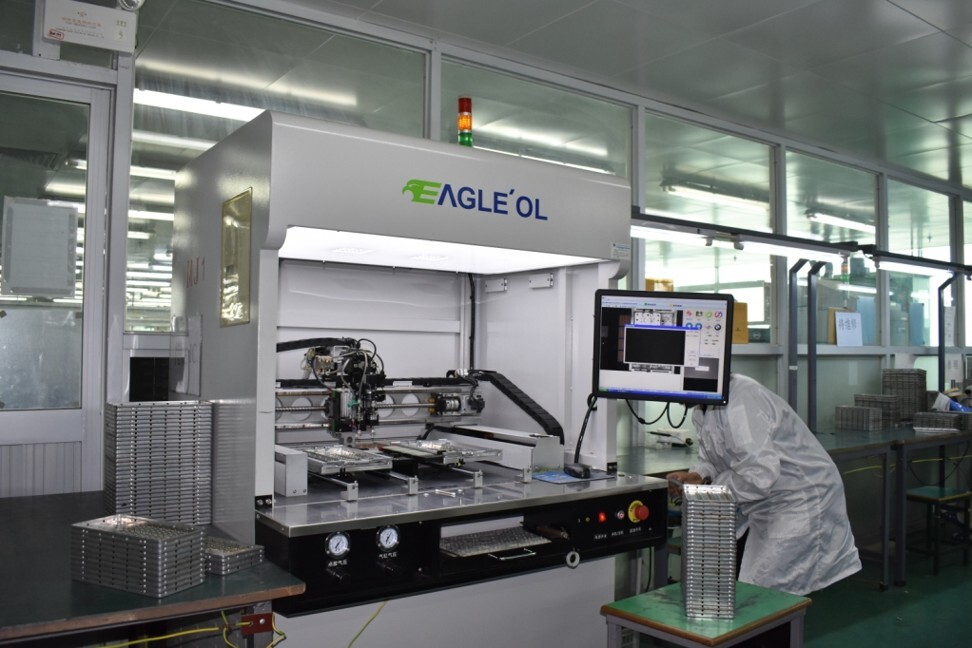 Both business leaders pointed out that a major barrier to incorporating innovation had been the challenge of knowing the best place to start. Christina Ong, head of business banking, commercial banking, Hong Kong, at HSBC, also identified this as a key issue for Sprinter 2 to address.
"We learned that a major issue faced by many SMEs is 'not knowing what they don't know'," she explains. "While they are eager to go digital and transform their businesses, some traditional companies may not have sufficient resources and talents to execute transformation or digitisation projects."
Enhancing production and workforce capabilities
For Sprinter 2, HSBC provides its extensive business network and ecosystem to support participating SMEs in fast-tracking innovation, while HKSTP expertly curates the programme that consists of three stages: training sessions, pairings with tech firms and solution planning.
Aldous Mak, chief financial officer of HKSTP, says: "Every company faces different issues around innovation, so we hope to create tailor-made solutions for their innovation challenges. HKSTP is equipping local SMEs with the ability to explore and actualise their innovation solutions, as well as resolve their operational difficulties."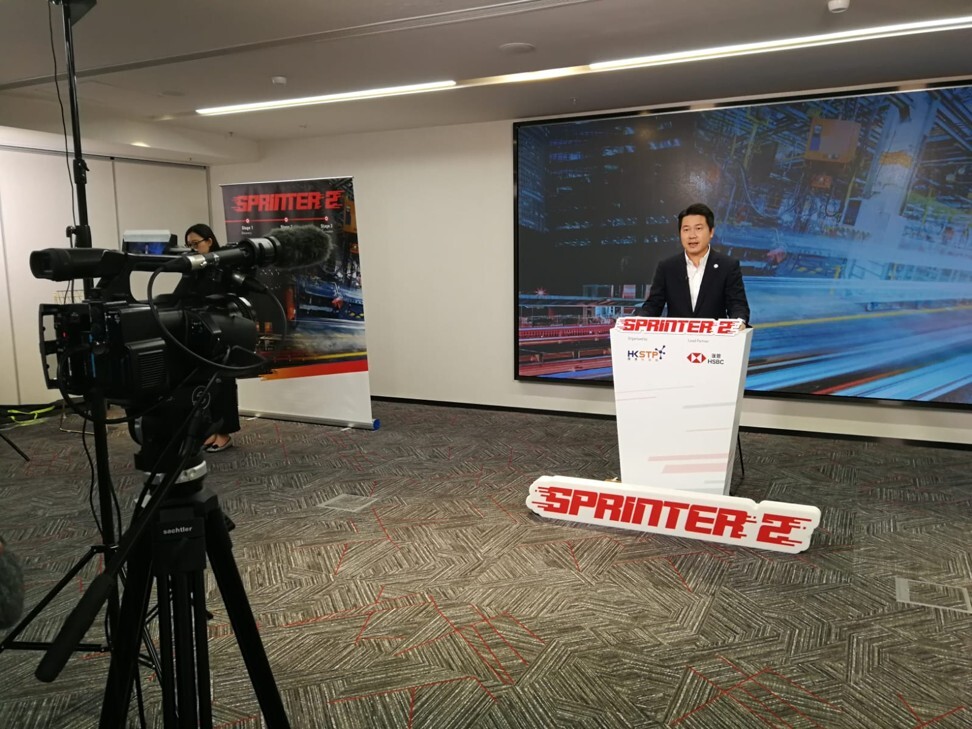 Pat Chun saw Sprinter 2 connect the family business to a host of tech start-ups that were carefully selected to explore its particular needs. The company's manpower-driven production processes for turnip cakes, picking dried shrimp, scallops and cutting carrots were tested using small, flexible robotic arms intended to reduce the intensity of manual labour.
Another significant change was tested with the production process for Pat Chun's famous vinegar, soy sauce and miso products, which rely on highly experienced experts in fermentation. "We are exploring the solutions offered by an infrared and visual technology firm that can help fermenters better control the fermentation environments, which allow for more precise flavour control in the sauces," Ng says.
Musical Electronics is similarly poised to benefit from improved production processes with greater efficiency and reduced manpower. "It was difficult to find new labour, and Sprinter 2 helped identify the technologies that helped boost our productivity and quality control – and hence our competitive edge," Tse notes.
"Hi-tech cameras – one of the solutions that we have identified – can help us balance and reduce the use of manpower for electronic toys. Being less reliant on the ebbs and flows of manpower allows for more consistent quantity and quality of production."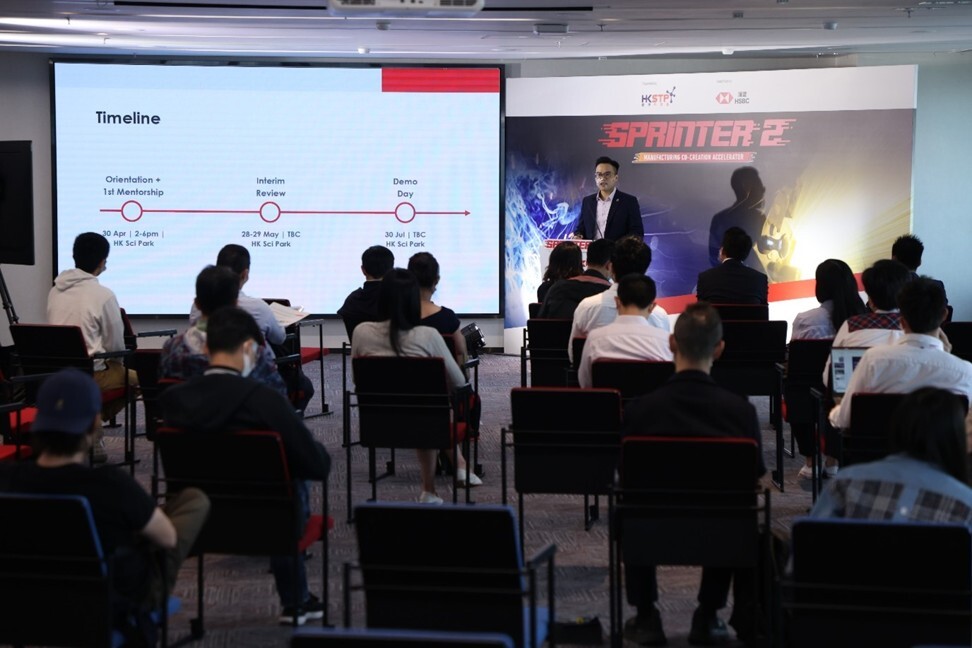 Innovation as the bridge to a new generation of manufacturing
While today there are multiple innovation and accelerator programmes aimed at spurring innovation, Sprinter 2 offers unique advantages that set it apart from the others.
"What really appealed to us was working with HKSTP and HSBC," Tse says. "HSBC has a very large customer base, while HKSTP provides the technology platforms. The partnership of these two facilitated excellent match-ups for us, for which we are very grateful."
Ng was first introduced to the Sprinter 2 opportunity by HSBC, with HKSTP arranging meetings and site visits from tech start-ups while also giving insightful feedback and ideas regarding the specific challenges and issues facing Pat Chun.
"While the pandemic clearly accelerated things, the pressure to change and find new ways has been constant for the last 20 years, and we need to modernise – not just in terms of operations, but also to stay relevant in hiring new talent," Ng says. "I hope to attract more youngsters to this industry and let their talents shine here, and having a working environment that is more hi-tech will create more appealing and fulfilling jobs for the younger generation."
He adds: "Purely from a health and safety perspective, technology has clearly helped us combat the risk of Covid-19, which we need to protect all our workers and customers from."
According to HSBC's Ong, it's clear that SMEs want to see tangible examples of innovation, with industry peers and emerging start-ups sharing ideas on how technological transformations can improve operational efficiency, drive cost reduction and create new business opportunities.
Each cohort of the Sprinter 2 programme lasts one year. While the first one was tailored for the manufacturing industry, the second cohort will focus on logistics, buildings and related services. It is scheduled to begin in October and run until July 2022. HKSTP and HSBC are both hoping to see continued success in the programme so that it will drive further innovation in Hong Kong's business space.