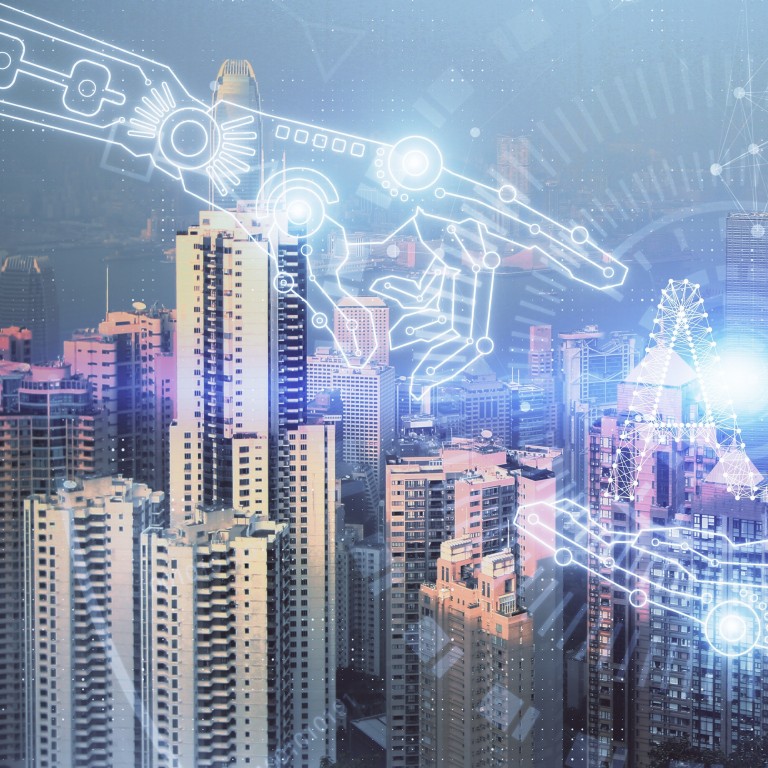 How does the Greater Bay Area raise unicorns? StartmeupHK Festival puts spotlight on region and its benefits for entrepreneurs
Hong Kong serves as a key gateway to this cross-border ecosystem, which is home to 43 tech unicorns with a total value of US$1.1 trillion
The annual conference gives start-ups the chance to learn more about the market and make connections with companies operating there
[Sponsored article]
The Greater Bay Area (GBA) is drawing attention as a fast-developing innovation and technology hub that offers exciting opportunities to start-ups from around the world. Hong Kong is positioned as an important gateway to access this vibrant ecosystem, as well as the 72 million-person-strong consumer market that comes with it.
In mainland China, home-grown tech start-ups are leveraging prototyping and manufacturing capabilities, with research and development facilities growing in Dongguan and Shenzhen. Across the border, Hong Kong serves as their launch pad to markets around the world, in addition to its role as a key financing hub.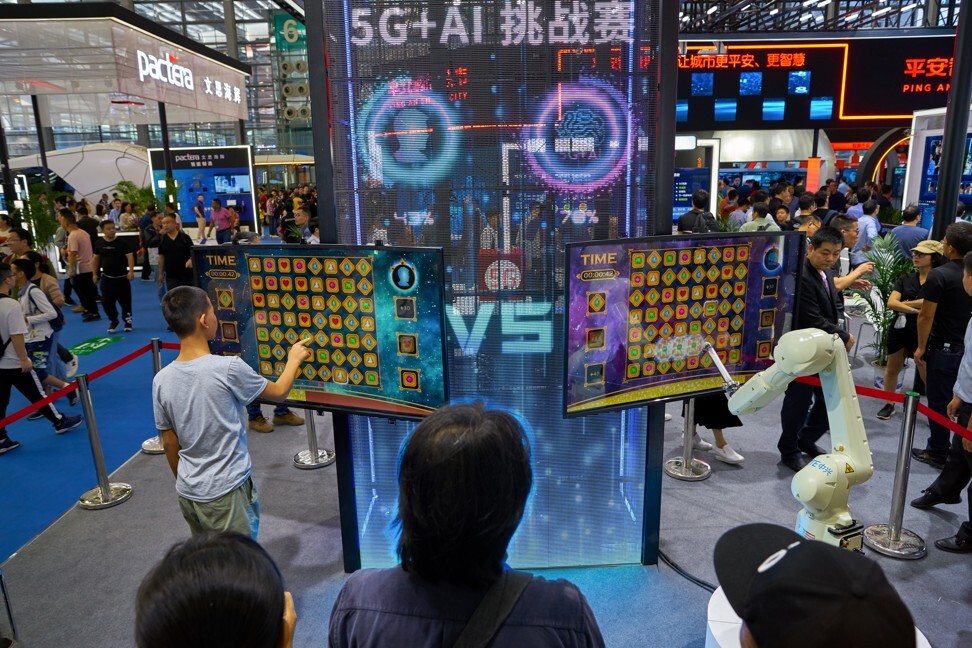 To date, the GBA has produced 43 unicorns – start-ups with a valuation of more than US$1 billion – that are collectively valued at US$1.1 trillion.
Stephen Phillips, director-general of investment promotion at government agency InvestHK, says: "The GBA is the most exciting economic development initiative on the planet, in my view, and Hong Kong and businesses here have a key role to play in its development."
Reflecting the new significance of this region, the GBA will feature prominently on the agenda at this year's StartmeupHK Festival, the flagship event for InvestHK that aims to connect Hong Kong's start-up ecosystem to the rest of the world.
Opportunities in a growing powerhouse
Despite challenging economic conditions throughout 2020, the number of start-ups in Hong Kong increased by 6 per cent last year to 3,360. About a quarter of their founders came from outside Hong Kong, highlighting the city's appeal as an international start-up centre.
Part of that appeal lies in the opportunities that Hong Kong provides to start-ups looking to expand into the GBA. A recent study conducted by the Hong Kong Trade Development Council (HKTDC) found that 34 per cent of the city's start-ups already have business operations within the GBA, while 43 per cent were interested in expanding further into the region and 38 per cent were in the process of identifying business partners there.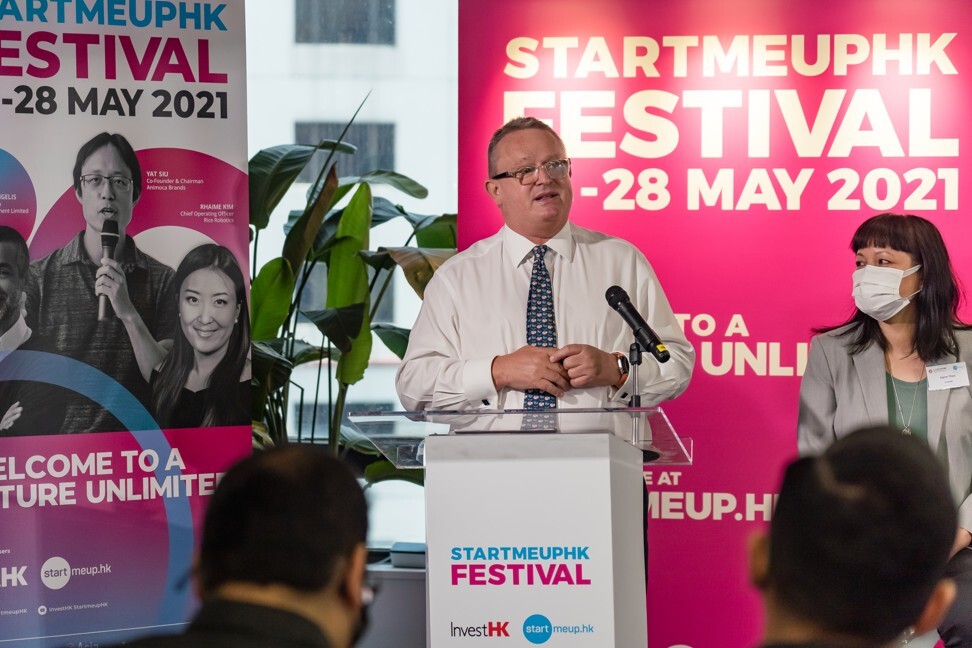 "For international co-founded start-ups in Hong Kong, partnering with a start-up in the GBA can be a powerful combination, bringing together an international perspective with knowledge of the world's second-largest and fast-rebounding economy," Phillips says.
He suggests that start-ups also consider collaborating with larger corporate partners. This is because a start-up's ability to respond quickly to changing market dynamics is attractive to big companies aiming to fast-track their own internal innovation. Meanwhile, a start-up can gain the ability to conduct a pilot project or proof of concept, a benefit that helps accelerate its growth.
Phillips advises start-ups that want to expand into the GBA to do their research, talk to companies that operate there, and attend events such as the StartmeupHK Festival that will help increase their knowledge. "Interaction with counterparts is incredibly important," he says. "StartmeupHK Festival is a great opportunity for companies. The GBA will run through every session within the festival, and there is lots of expertise to tap into."
Start-ups attending the festival will get the chance to listen to competitors, comparators, leading industry figures, academics and government officials to gain insights into the policy environment and market drivers. They will also be able to network, pitch ideas and be matched with potential investors or partners at the event.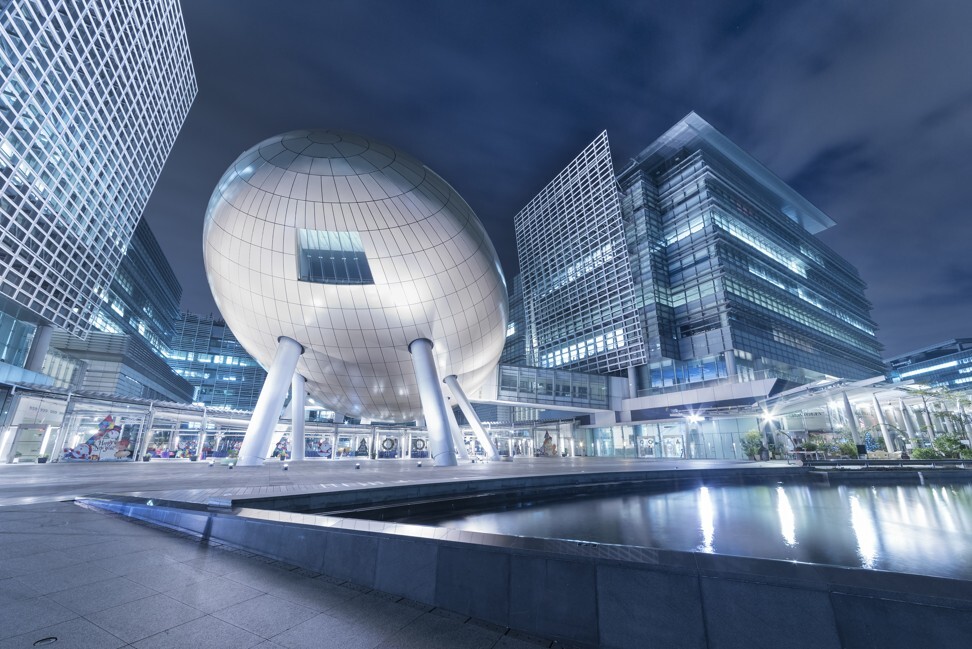 Hong Kong has a number of programmes in place to help local start-ups and entrepreneurs find the right partners in the GBA. InvestHK – the government department responsible for foreign direct investment – works closely with its counterparts in GBA cities to help Hong Kong-based start-ups make connections and access the region's innovation ecosystem.
HKTDC has developed a platform called GoGBA that matches local start-ups with businesses in Guangdong province, while Hong Kong Science and Technology Parks Corporation (HKSTP) and Cyberport both offer support in this area as well.
Getting close to the action
Charlie Sheng, co-founder and chief marketing officer of alternative data start-up Measurable AI, decided to relocate her company from San Francisco to Hong Kong in 2018 to tap into the possibilities offered by the GBA.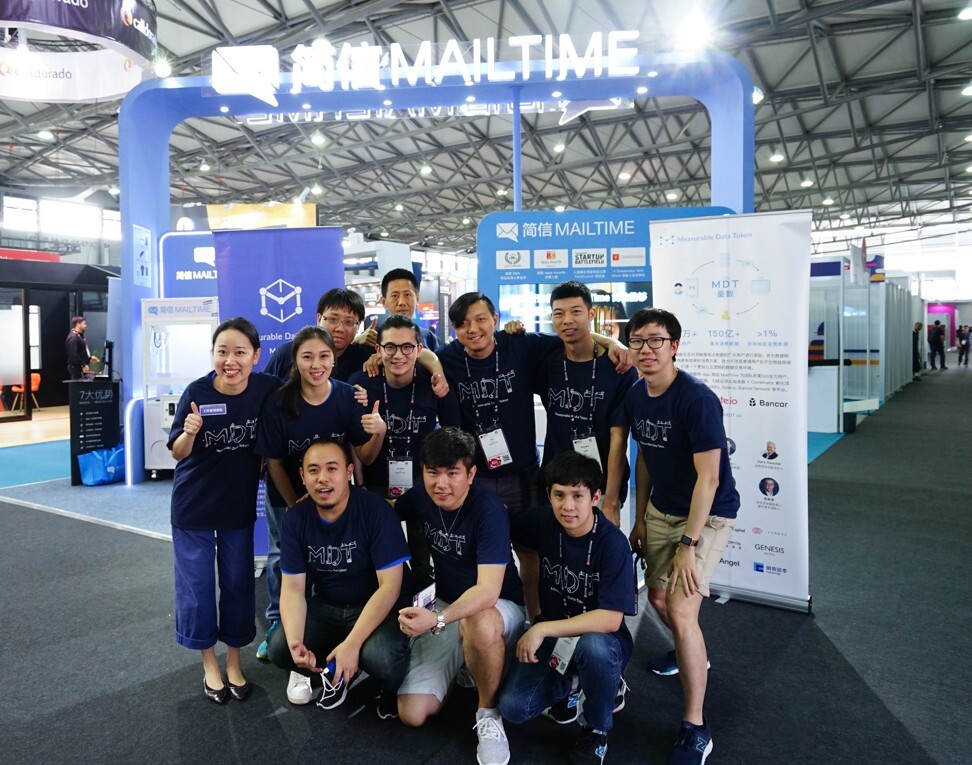 "We are a fintech company, and in Hong Kong it is easy for us to access the financial community, get clients and hire financial and tech talents," she says. "The GBA offers us a portal to the China market and will eventually help us to expand."
Measurable AI – which provides actionable consumer insights based on the transactional data of online shoppers – has also set up an office in Shenzhen in order to access the resources it needs to grow in the GBA, including legal advice on complying with China's data privacy regulations.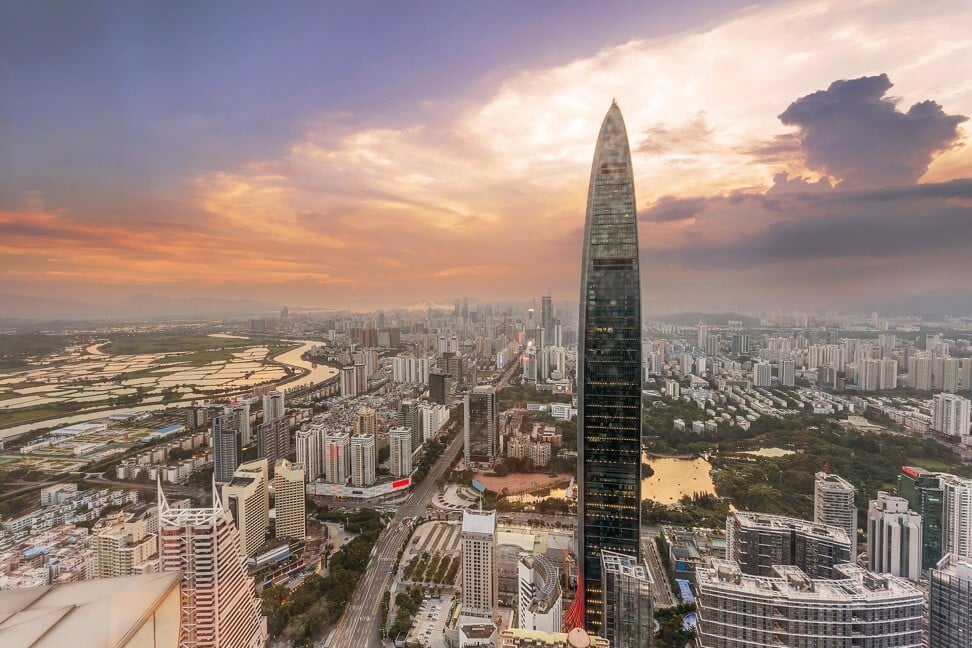 As one of Hong Kong's eight home-grown unicorns, artificial intelligence company SenseTime Group is a prime example of the benefits that the city and its location in the GBA provide to entrepreneurs.
Esther Wong, managing director of SenseTime, says: "Hong Kong has unique advantages. It has a very vibrant talent pool with some of the best universities in the region, and a comprehensive legal and financial system, which is an important backbone for start-ups. It is also part of the GBA, providing easy access to one of the world's fastest-growing markets and talent pools."
Sustainability makes good business
But the GBA is not just a place in which to achieve ambitions and financial gains. Many start-ups in the region hope their ideas will change the world for the better, and as such are focused on sustainable development and ecological conservation.
Phillips says: "The start-up community is incredibly committed to sustainability. Many of the younger entrepreneurs are driven by not only commercial returns, but societal impact."
He adds that some of the biggest new business opportunities are in tackling climate change and sustainability. It's a broad space in which start-ups in Hong Kong and the wider GBA are well-positioned to contribute, as many of the solutions developed by these companies have technology and innovation at their core.
Dr Glenn Frommer, founder of green fintech company ESG Matters, agrees. "The environment is one of the huge challenges we face, and this creates opportunities for start-ups," he says.
Frommer points out that environmental, social and governance (ESG) issues are critical in areas that have a large concentration of people, such as the GBA. Start-ups with strong ESG credentials are more likely to be able to secure funding than those that do not pay attention to those issues.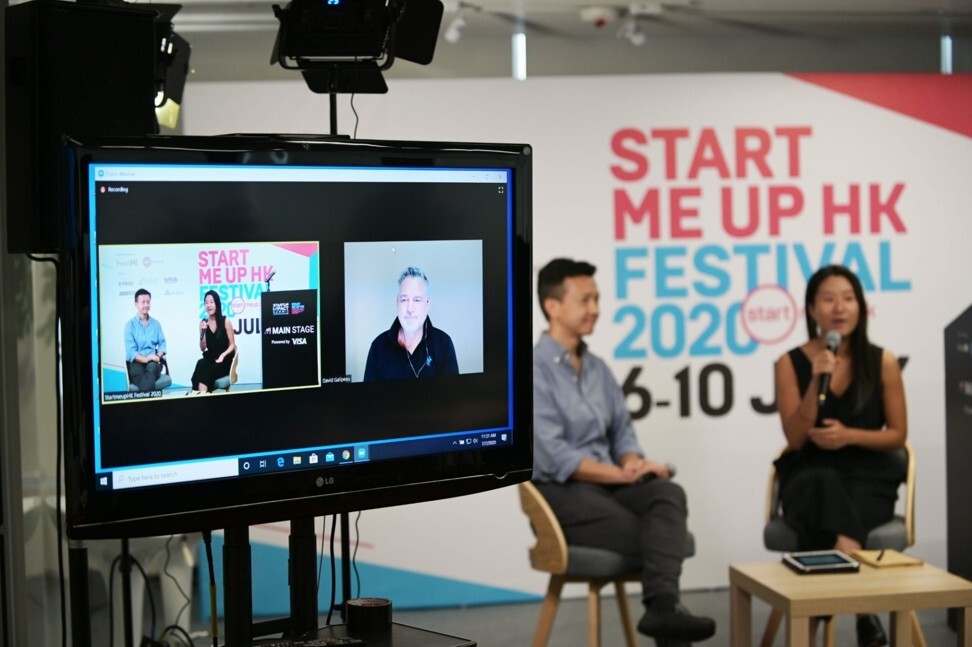 SenseTime is among the region's start-ups striving to make a positive impact on society. According to Wong, a thermal scanner developed by the company that conducts advanced temperature checks has been able to help businesses across the GBA and China, as well as Southeast Asia, safely carry on operations amid the Covid-19 pandemic.
"As well as making a profit, we feel our corporation has a social responsibility to help the world recover after what has been a difficult time for everybody during the pandemic," she says.
ESG is just one of several trends in the local start-up ecosystem that will be spotlighted during the StartmeupHK Festival, which Wong sees as a valuable opportunity for entrepreneurs to meet with peers and key players in their industries, as well as potential investors.
"It is a fantastic chance for start-ups to showcase their technology, build connections which are crucial for their growth, and to be part of the conversation that is going to change the future," she says.