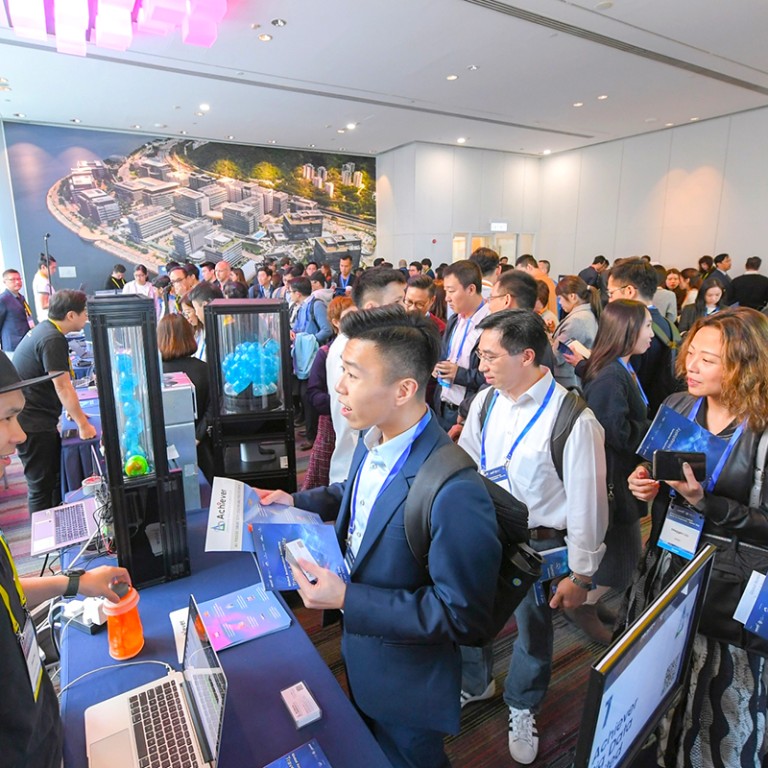 Science Park accelerators: clearing way for corporations and tech ventures to take off
[Sponsored Article]
The need for innovation has never been more important as in today's ever-evolving markets. A company needs to be innovative-able in order to create value to product portfolio and operation, thus staying ahead of keen competition in the markets. 
A range of barriers could, however, inhibit that innovation. Some of these obstacles have to be tackled internally, but many might only need one relatively simple solution: an accelerator.
"The combination of entrepreneurship activity and corporate ability seems like a perfect match, but can be difficult to achieve," Peter Mok, Head of Strategic Partnership, Hong Kong Science and Technology Parks Corporation (HKSTP), said.
"The success of our Smart Airways and Smart Operation acceleration programmes are proof that an industry-driven accelerator works well to add value for the tech community and create innovation benefits for corporate partners. Corporation innovation is made easier when corporations are encouraged through the community of our accelerators, and the resources they share are crucial in our community to speed up PoC (Proof-of-concept) process, thus redefining the limits and expanding the possibilities in industries." 
As part of HKSTP's Global Acceleration Academy (GAA), an international business acceleration programme, the Smart Airways and Smart Operation accelerators ended on a successful note earlier this month, with some 200 attendees to a PoC demo performed by shortlisted tech ventures on the Science Park campus.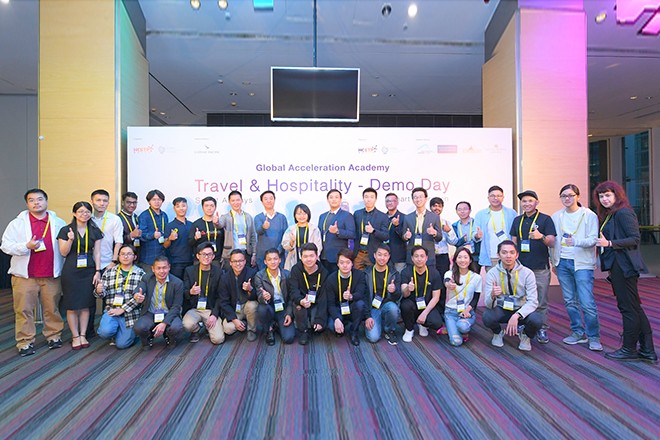 The Smart Airways and Smart Operation accelerators are each a 13-week programme that started in October 2019 till mid-January 2020. With focus on the travel and hospitality sectors, the accelerators worked closely with corporate partners - Cathay Pacific Airways, Cathay Pacific Catering Services (HK) Ltd, Airport Authority Hong Kong, Hong Kong Disneyland Resort and Regal Hotels International - to identify operational challenges and match their problem statements with the right tech ventures all over the world to facilitate corporate innovation. Along the way, the tech ventures received mentorship from the corporate partners, as well as proof-of-concept opportunities to conduct trials. 
During the application period, these industry-driven accelerators attracted a total of 116 tech ventures and 124 proposals from around the world. Of these tech ventures, 53 were admitted to the two programmes, and more than 20 per cent from overseas, such as North America, Europe and Asia Pacific.
Amsterdam-based OneWatt and Canadian-based WeavAir are relying on predictive artificial intelligence (AI) to enable faster and easier problem detection. Both companies were selected to showcase their PoC implementations on the demo day earlier this month.
OneWatt uses its Embedded Acoustic Recognition Sensors (EARS) to detect faults by listening to motors of troubled machines through machine learning algorithms and frequency analysis. "Audio is the most obvious sign of mechanical failures because the movement of the components in a motor creates friction," Paolo Samontañez, CTO of OneWatt, said. "Audio is unobtrusive - there's no need to cut any wires nor touch any motors when our device is installed."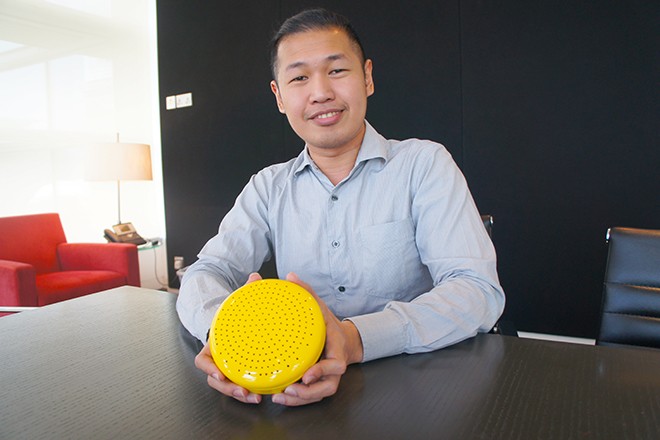 "The Alexa-to-be for industries" had shared such AI insights to the city's travel and hospitality industries in the Smart Operation programme. "We used to focus on heavy industry; but after this [Smart Operation programme], we realise that our solution can happen to fit in other industrial assets like motor-driven facilities in an airport, such as baggage carousels, ventilation, water pumps and escalators," Paolo continued. "With these high-profile corporate partners in the programme, we look forward to seeing many other corporations follow suit and implement innovations."
Besides detecting faults, a sensor also helps people breathe easier. Launched in 2018, WeavAir harnesses advanced sensor technology and predictive algorithms to detect patterns that help identify problems affecting HVAC systems. "Our sensors attach to a building's vents and measure seven diagnostic metrics, warning people of dangerous chemicals in the air," Natalia Mykhaylova, founder and CEO of WeavAir, said. 
The Canadian-based firm is no stranger to the city as it joined the Science and Technology Entrepreneur Programme (STEP) then the Elevator Pitch Competition – both organised by HKSTP last year – and now the Smart Operation acceleration programme, "which is a unique opportunity as Science Park has connected us directly to some potential customers," said Mykhaylova.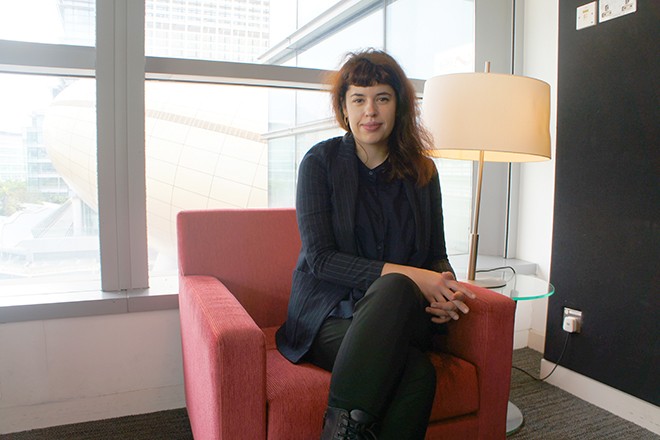 "Our solution is obviously a good fit [in the Smart Operation programme] as we are both looking for the same – environmental friendliness, efficiency, cost saving, and the best way to implement innovation. Because of HKSTP, the partner that we worked with has had experience in working with startups – and that's why they have been very supportive and made our communication smoother and collaboration easier."
In Q1 2020, HKSTP's GAA will launch a new, industry-driven acceleration programme that will focus on the hotel sector. Since April 2017, GAA has expanded to 19 acceleration programmes and engaged more than 180 startups and tech companies from all over the world, with 55 partners on board.
"HKSTP is glad to play the role of growth enabler for innovators and for corporations on their innovation journeys. We are ready to work on our eight focused industry verticals to assist tech ventures in developing their market-proven PoC innovations and explore more solutions for corporates getting their business to the next level and eventually achieving innovative excellence," Mok concluded.