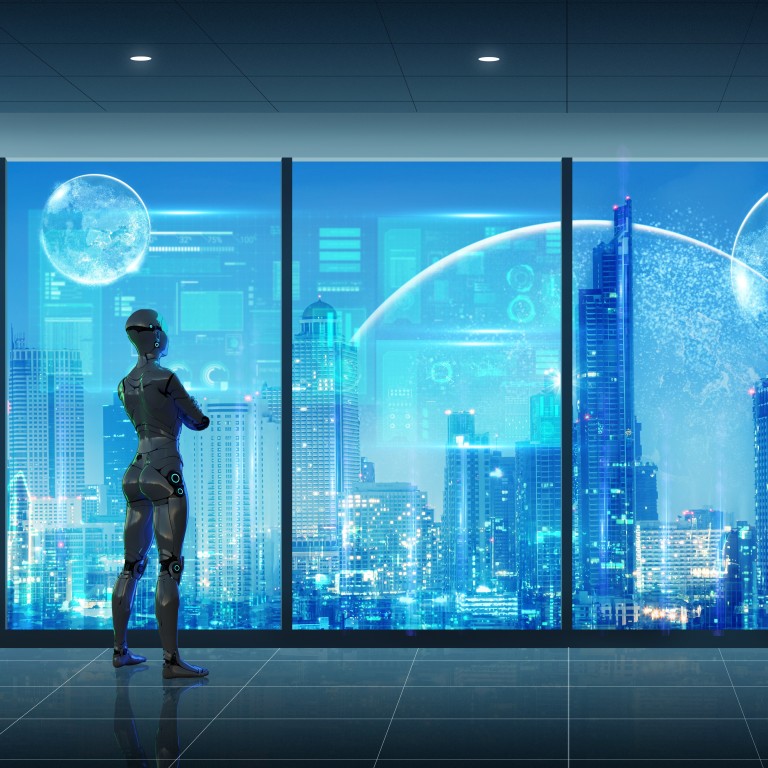 Days of seamless metaverse grow near as digital connectivity improves by leaps and bounds
Studies find 66 per cent of staff want firms to continue remote working practices, while 30 per cent would consider changing jobs for flexibility
Reliable and uninterrupted internet connection has become even more important as Covid-19 pandemic transforms people's online behaviour
[Sponsored article]
Chaohui Chen has speed – the idea of reliable, fast online speed that can be accessed everywhere – on his mind. The founder and CEO of uCloudlink, a mobile data traffic-sharing marketplace and hi-tech connection service-solution provider, is looking ahead to the internet in 2030.
The Covid-19 pandemic has not only transformed people's online behaviour around the world – after forcing them to stay home, and schools and businesses to rethink how they can operate remotely during lockdown – but also heightened their expectations about what the future holds for the internet by the end of the decade.
"By then, the sixth generation network should have already become commonplace all around the world, and that will mean connectivity is all around us," he says. "The progression from 4G to 5G is about speed and low latency, but 6G will be about omnipresence.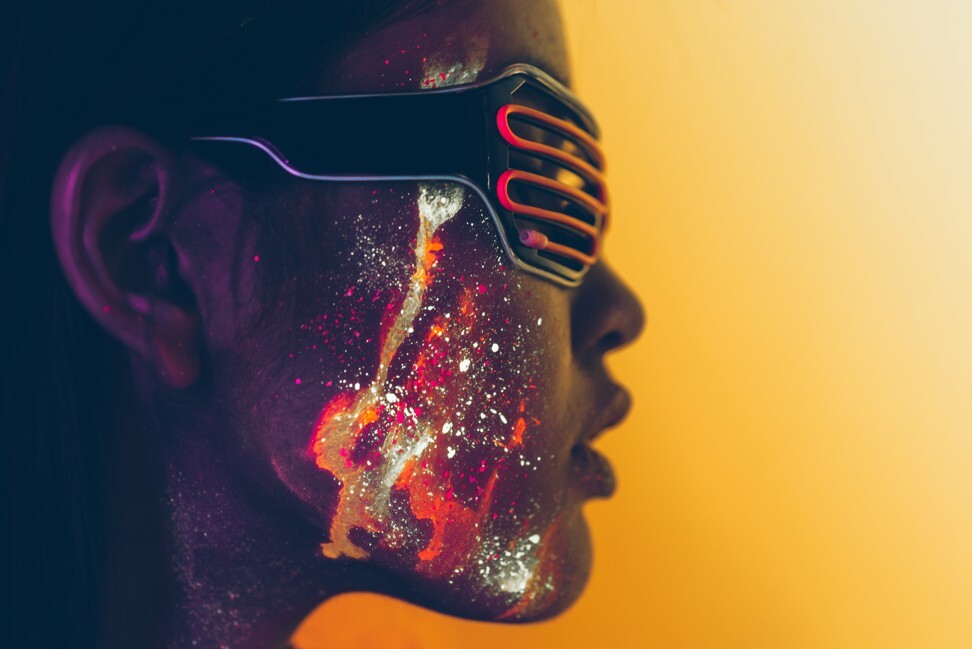 "Imagine when you get to 2030, when the digital world is never out of reach and when the metaverse –[a future version of the internet, in which users can interact with one another in a computer-generated environment] – is a reality, with artificial intelligence [AI] and virtual reality [VR]."
The idea is not science fiction, of course, because all the technologies are already there. What we have yet to achieve is the complete integration of them all, and Chen is keen for his company to play a big part in easing the transition.
What uCloudlink offers is the ability to find solutions for one of the biggest hurdles: the inconsistent speed of internet connections.
Despite all the technological advances in the world today, that annoying loading circle still plagues our digital life. The root problem is that we are not all connected to one single network: we are all switching between different Wi-fi signals and data services. What makes it worse is that typically, we rely on one service provider at a time, and every service provider has its own blind spots.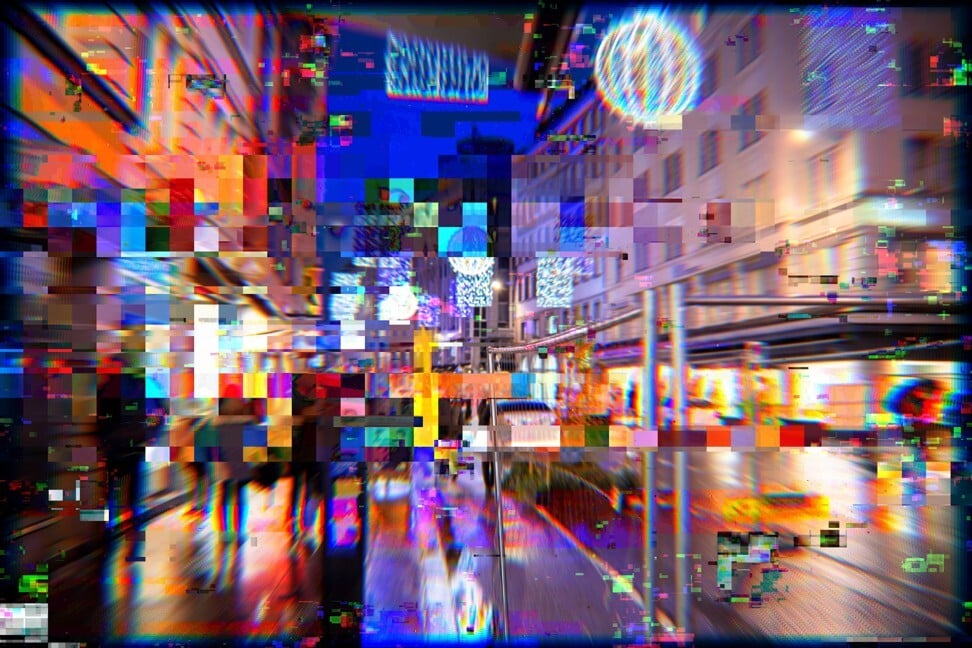 uCloudlink, founded in 2014, has long been at the forefront of connectivity breakthroughs. Through its Cloud SIM technology and strategic partnerships, it connects mobile networks across multiple carriers and allocates network resources to users without the need to change the smart SIM cards in their mobile phones.
Its products have been embraced by high-flying business travellers, who previously had to endure high roaming charges and the hassle of juggling numerous SIM cards.
Chen says that once 5G becomes prevalent, internet users will grow more demanding about accessing reliable connectivity.
"The new applications 5G will bring are augmented reality and VR, and also 4K [4,000 pixel] and 8K ultra-high-definition [screens]," he says.
"Imagine if the 5G signal drops and your device slows down to 4G, the result will be very obvious. The time lag is going to make your head hurt, and your experience will drastically change when 8k drops to 1K or 2K.
"And we will have autonomous driving, which will also require reliable connectivity without interruption."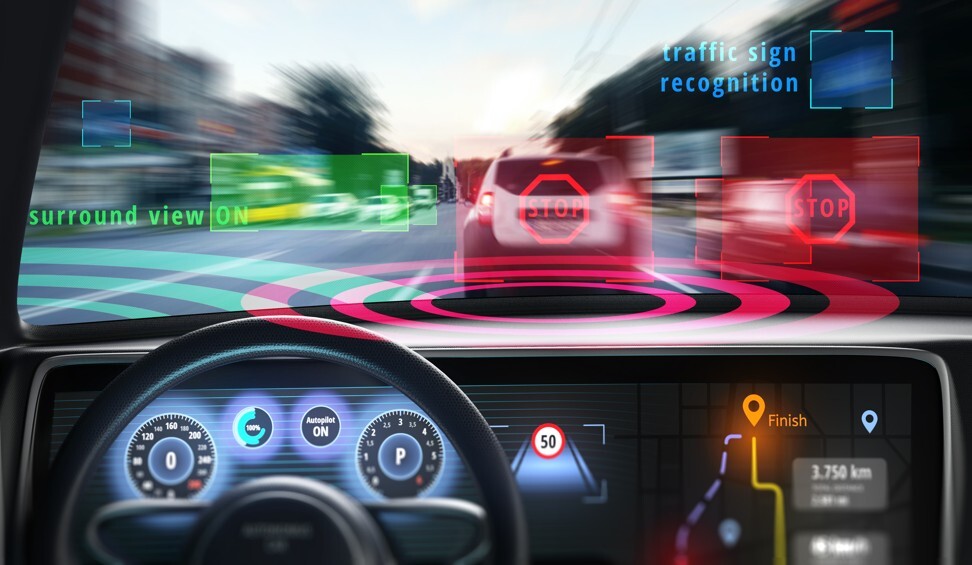 We have only to look at what is happening now to get some idea of what the future holds for us online.
Up to 90 per cent of American adults say the internet has been "important" to them since the start of the Covid-19 pandemic, a survey carried out in April by the United States think tank, Pew Research Centre shows.
The study, which examined how people's use of the internet has changed, and their views on how useful technology has been during the outbreak, shows that 58 per cent of respondents call the internet "essential" – up slightly from 53 per cent in April 2020.
Up to 81 per cent of Americans say they have used video calls to talk to others during the pandemic, 40 per cent have used technology or the internet in ways that were new or different to them, and 29 per cent of broadband users have improved the speed, reliability or quality of their high-speed internet connection at home since the start of the outbreak.
These opinions are likely to be shared by internet users around the world, and Chen predicts the growing demand for connectivity will only accelerate in the "new normal".
"People are increasingly accustomed to remote working and learning, and even after the pandemic we will spend longer periods at home being online," he says. "As we rely more on remote communication, we will need more reliable connectivity."
Chen's views about future working practices are supported by a number of studies, including a World Economic Forum survey, which found that 66 per cent of workers want employers to be more flexible about requiring staff to be office based.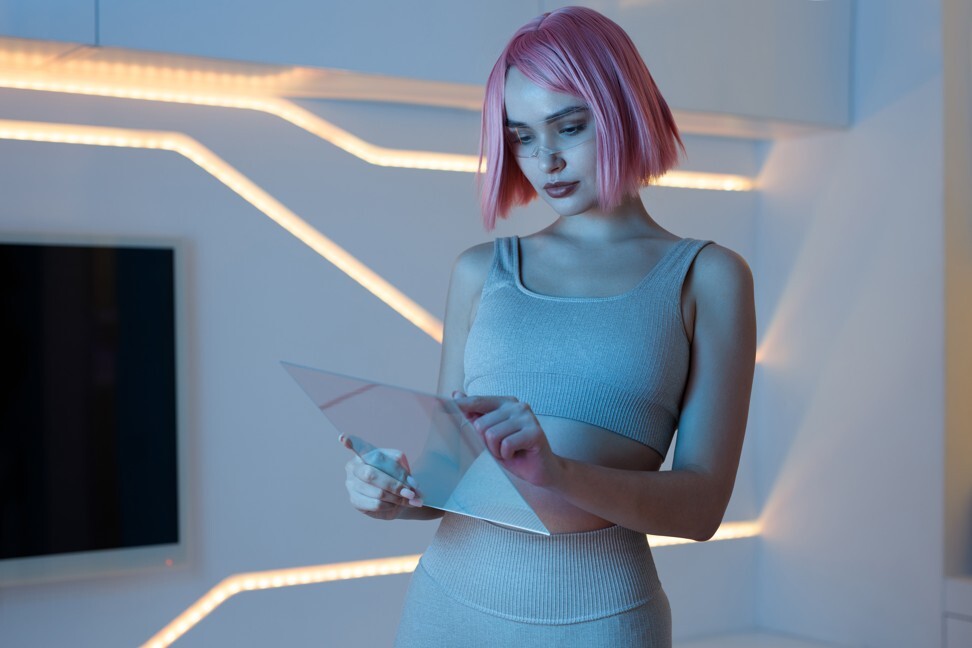 Up to 30 per cent of the 12,500 adults working in 29 countries, who took part in the survey carried out by global market research firm Ipsos between May 21 and June 4, say they would consider looking for another job if their employer ended the option to work remotely.
Meanwhile, "The Future of Work After Covid-19" report, published in February by management consulting firm McKinsey, shows 20 to 25 per cent of workers in advanced economies and about 10 per cent of workers in emerging economies will be likely to work from home three to five days a week in the post-pandemic era.
At June's annual trade show, World Mobile Congress Barcelona, uCloudlink revealed its new HyperConn technology solution – which can provide improved connectivity in the home. It uses AI to identify all available networks at a given location – including mobile signals and fixed broadband coverage – and automatically switch between them for the best connection.
When used at home, it connects to a host of devices with a family router and analyses the activity of Internet of Things – the network of everyday physical objects embedded with sensors, software, and other technology that can send and receive data from other computing devices over the internet – to precisely allocate internet resources to each device.
Chen compares uCloudlink's solutions to the Global Positioning System (GPS) that helps drivers identify the best route to avoid road congestion.
In anticipation of the increasing widespread use of 5G, the company has released – under the brand name GlocalMe – Numen, a HyperConn-enabled 5G mobile Wi-fi device, which can provide a reliable data connection at all times by connecting to all available networks such as fixed broadband, Wi-fi, 4G and 5G.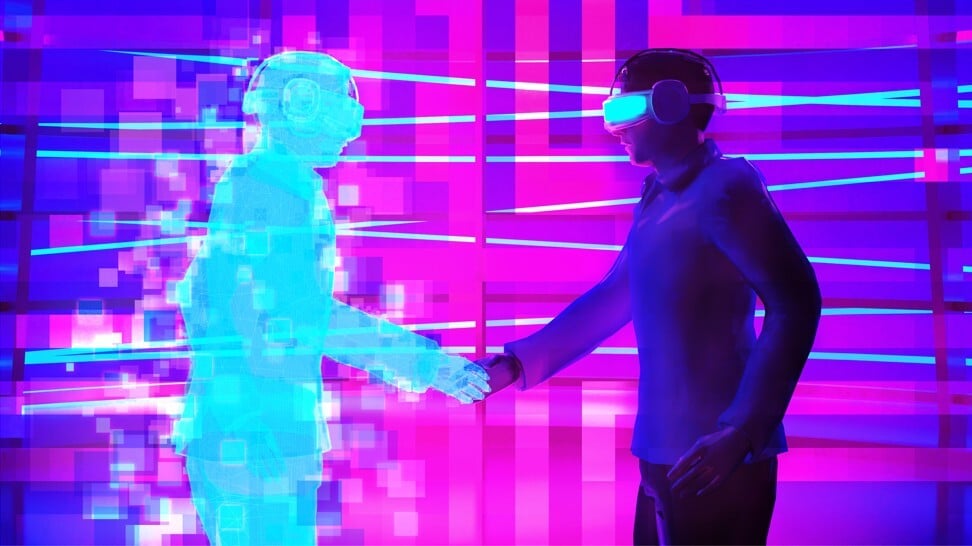 In August, the company announced a partnership with Japanese telecoms service provider AIR-U, to bring its new industry-leading ATab-1 CLOUD Air-WiFi Tablet to the country, with students being one of the target audiences.
Students can use the embedded HyperConn functionality to access mobile broadband services from any provider in the country without being locked into a contract. Its embedded AI capabilities will determine the most effective network coverage for them at any given location and ensure they enjoy an uninterrupted experience when joining remote classes.
The technology has helped to create a fair and equal learning environment for everyone, as every student will be able to enjoy the same level of reliable connectivity.
uCloudlink hopes the tablet will showcase how the company's solutions can help address the shift in demand among internet users from inbound travel to domestic use, such as remote work and online learning.
Japan is a major market for uCloudlink, with its other local partners including Nippon Telegraph and Telephone, and Softbank.
The pandemic also means travellers are more reliant on connectivity than ever before. "Digital health information will be the fact of life," Chen says. "You need to show your health code everywhere you go; you will be asked to show your vaccination record everywhere, or check your result [for the] Nucleic Acid Amplification Test [a diagnostic test for the virus that causes Covid-19].
"That means while you are enjoying your travels, you are constantly monitoring your health status, and paying attention to what's going on around you. We will need the internet more than ever to access information important to our health."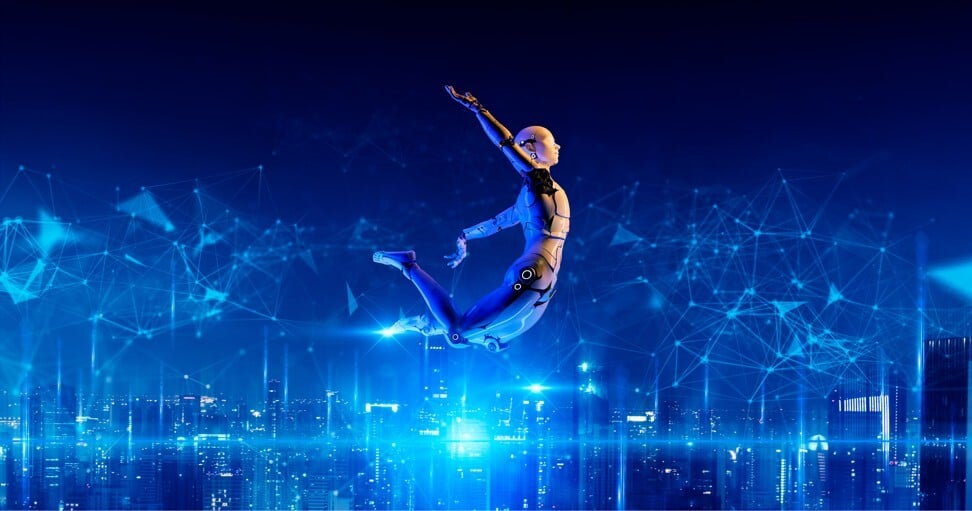 Chen believes that the global travel industry will recover next year, which will drive greater demand for reliable connectivity. His view is supported by IATA's year-end report published in October, which predicts a gradual recovery of the airline industry during the year, with revenue passenger kilometres reaching about 60 per cent of pre-pandemic levels.
uCloudlink hopes to serve the needs of internet users both at home and on the road as the new normal takes hold and has announced a number of new partnerships in Europe, Asia and the United States.
These deals come as new research shows that foreign travel to Europe is increasing. A study by the travel data provider, ForwardKeys, reveals that international flights to Europe in July and August were at 39.9 per cent of pre-pandemic levels, compared with 26.6 per cent during the same period in 2020.
uCloudlink is also increasing its presence in Asia. It announced an agreement in September with the high-end Chinese mobile Wi-fi brand Baiyitong to jointly develop and launch HyperConn-enabled devices in mainland China, which will serve various users' needs, including demand for online studying and remote working. Another business agreement in Vietnam was announced this year.
These new deals add to uCloudlink's already extensive network of partners, which includes telecoms service providers in markets such as Hong Kong and South Korea, as well as airlines, the global car rental company Avis and online travel agent Trip.com.
Chen says whether people are on the road or at home, connectivity will inevitably be an integral part of life. "Metaverse means the convergence of virtual and physical worlds, and the foundation of that is good connectivity," he says.
"If we don't get on [Chinese instant messaging app] WeChat for a day, we feel out of touch. In the future, you might feel out of touch without connectivity for an hour.
"Our mission is to connect all the networks in the world together, to make connectivity more reliable, to make connectivity more efficient and make life easier."