How Hong Kong's 'hands on' Experience Centre showcases thriving I&T ecosystem to the world
HKSTP's purpose-built experiential venue presents achievements of city's tech firms to potential investors, industry partners and public
Stimulating touch-and-feel interactive environment highlights pioneering work in sectors of AI and robots, biomedical, data and smart city, and fintech
Paid Post:
Hong Kong Science and Technology Parks Corporation
[Sponsored article]
Today Hong Kong has a thriving innovation and technology (I&T) ecosystem with 3,360 start-ups producing world-class innovations.
With strong government-backing, supportive infrastructure and a prime location within the Guangdong-Hong Kong-Macao Greater Bay Area megalopolis, the city is fast developing into an international I&T hub.
Up to now it has not been easy to showcase the achievements of Hong Kong tech companies to potential investors, industry partners and the general public.
However, such challenges have been solved following the opening of the Hong Kong Science and Technology Parks Corporation (HKSTP) Experience Centre, which offers a stimulating touch-and-feel interactive environment where visitors can learn about some of the groundbreaking I&T solutions created by the city's companies.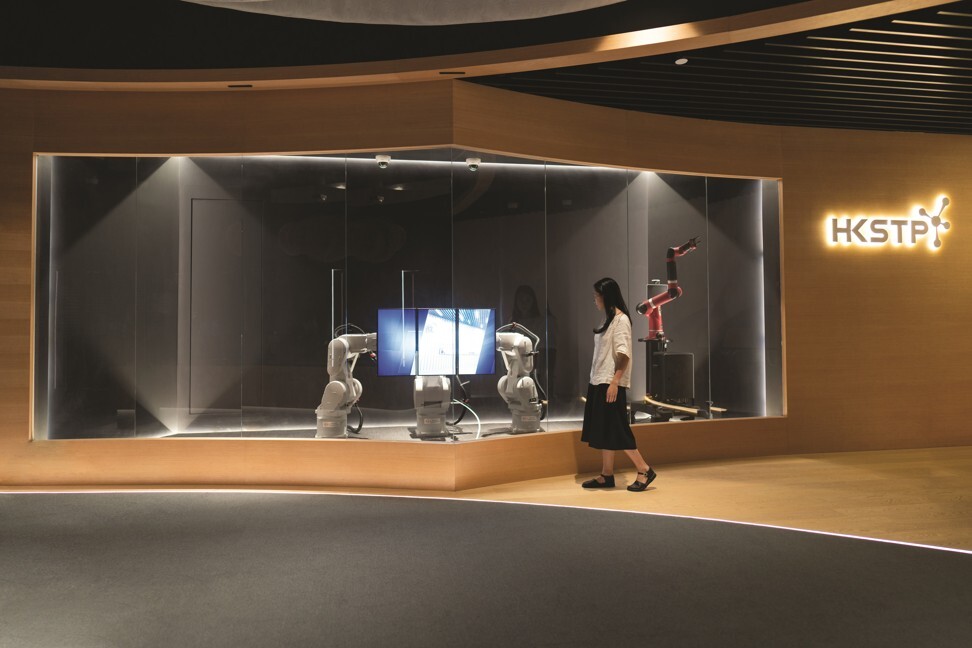 The 400-square-metre (4,300-square-foot) purpose-built, technology-enabled experiential venue has been created by HKSTP – a statutory body offering expertise and all-round support to cultivate and promote I&T companies across the region – at its Hong Kong Science Park.
"The main goal of the Experience Centre is to reach out to the world and tell the story of what we have accomplished in technology innovation in Hong Kong," Albert Wong, CEO of HKSTP, says.
Experiencing technology
The focus of the centre is on the four key I&T sectors of biomedical, artificial intelligence and robotics, data and smart city, and fintech, with visitors shown how pioneering technology solutions created by the partner companies of HKSTP are transforming traditional industries and helping to solve problems in Hongkongers' daily lives.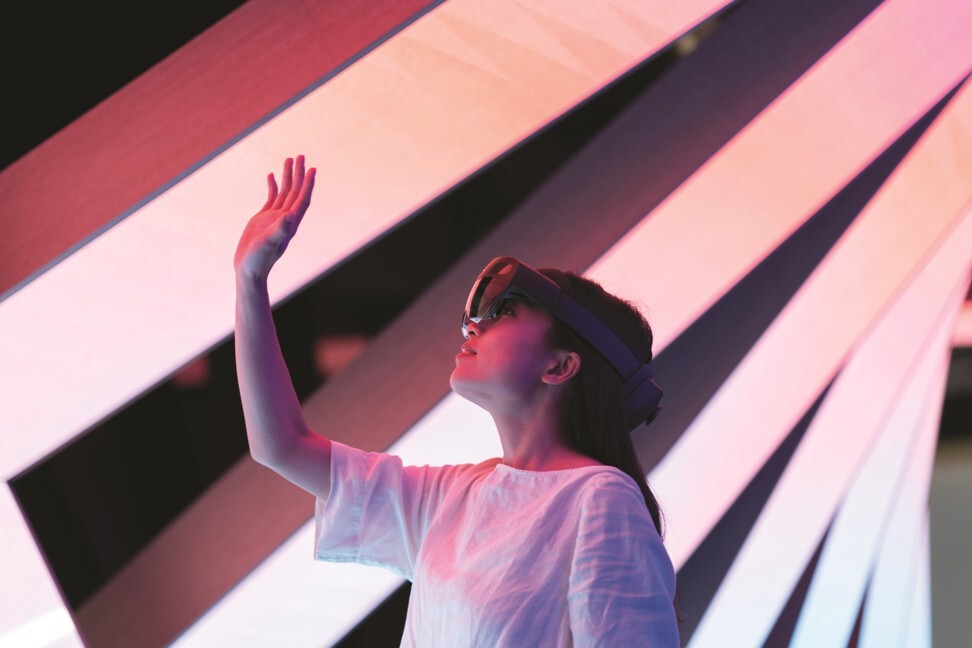 As visitors enter the centre, they are greeted by name by an interactive robot using facial-recognition technology. They can pass through different innovative zones, featuring attractions including an immersive panoramic show, mixed-reality experience – where they wear HoloLens smartglasses – real-time data analytics, spherical storytelling and robotics choreography.
All of the interactive zones have been created and powered by technology and content provided by about 80 partner companies of HKSTP, business partners and researchers.
Encouraging collaboration
With a core objective to encourage collaboration between innovative start-ups and corporations and investors, the centre is open to Science Park communities as a venue where they can conduct business presentations and host networking events.
"We are dedicated to making this a place for innovators, investors, partners and various stakeholders to connect and explore possibilities for co-creating a vibrant I&T ecosystem," Wong says.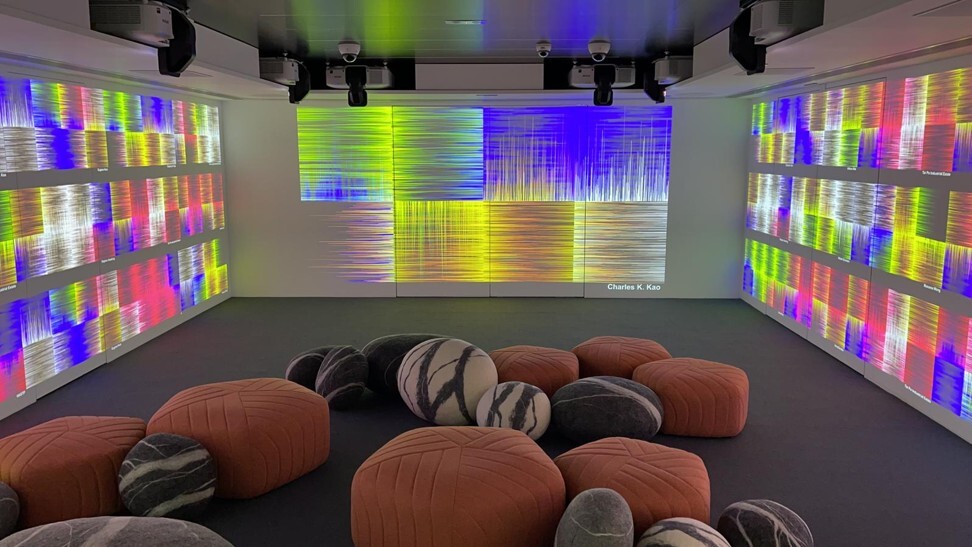 Jimmy Tao, CEO of Vitargent (International) Biotechnology – a pioneering biotech firm working in the field of safety test technology, which is a HKSTP partner company and incubatee graduate, believes the centre is an ideal venue for companies to hold meetings with potential investors.
"There is nowhere else that can showcase all the technology from Hong Kong Science Park so easily," says Tao, who is president of the steering committee of HKSTP Startups Alumni Association. "You can touch it and feel it and really get a first-hand experience."
Inspiring the community
Paul Lee, a software engineer at Precision Robotics, another HKSTP partner company, which develops precise, intelligent surgical robots, thinks the centre will also inspire members of the Science Park community and enable them to try out each other's technology.
"We can look at the latest developments in different industries, such as augmented reality solutions, and think about how we can adopt them in our own products," he says. "Seeing cutting-edge technology is always inspiring."
Wong agrees, adding: "We hope, through this miniature ecosystem, to engage, excite and impress our target stakeholders to win their endorsement and build advocacy for HKSTP."
Exploring new possibilities
The Experience Centre also serves as a platform for the crossover of design and art tech, with thoughtfully curated art pieces which explore the "human-tech" relationship.
One display, the art tech project called "MAN-MADE", features the work of six Chinese artists, who have reimagined traditional Chinese art forms and aesthetics using modern digital techniques. It aims to provide a multi-sensory journey that connects the past and future while exploring the nation's cultural identity.
To further nurture fresh ways to fuse design and technology and support new talent in this field, HKSTP is partnering with Hong Kong Design Institute to promote various initiatives that provide guidance and coaching to students on their projects.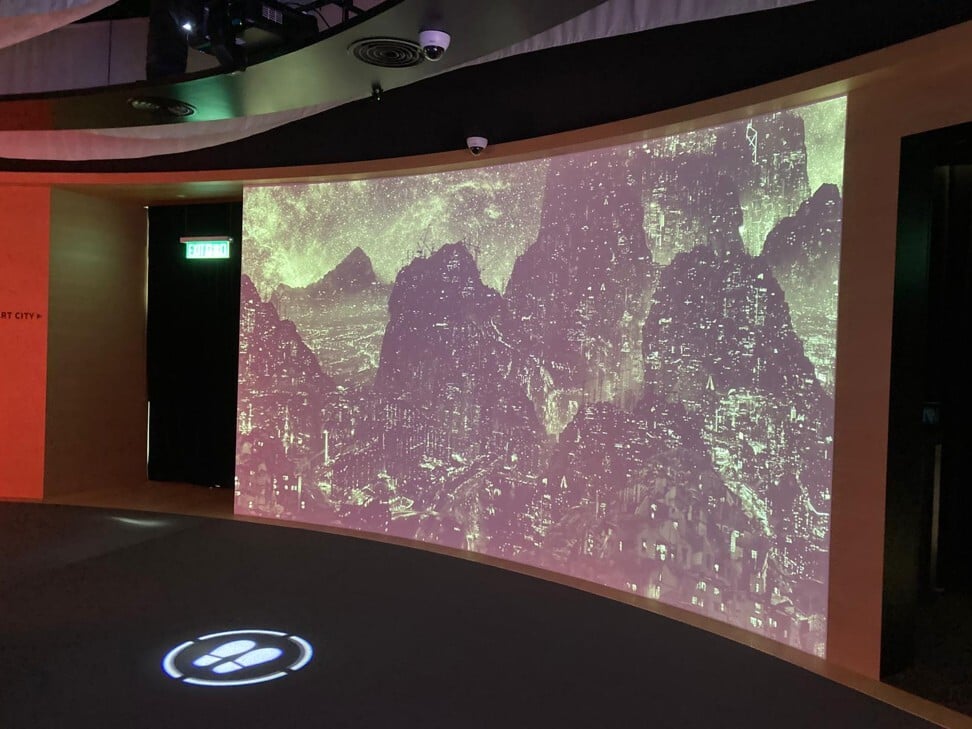 Dr Ong Lay-lian, principal of Hong Kong Design Institute (HKDI) and Institute of Vocational Education (Lee Wai Lee), says: "Art tech is a global trend involving the fusion of art, design and technology. It transforms the way people see, consume and react to this integrated new element."
HKDI students are integrating technology into their work, and displaying it at the Experience Centre, as part of a partnership with HKSTP. "As a vocational education institution, it is important that students are trained in emerging technologies and design to meet industry needs," Ong says. "We welcome this collaboration with HKSTP that will provide a lot of opportunities for these learning experiences."
She says it is also important for visitors to the centre to know how technology can be applied, integrated and linked with other disciplines, such as design. "We are expanding people's perception about the multidisciplinary area of appreciating that what is presented in front of them is not limited to just design, but has other components from IT [information technology]," Ong says.