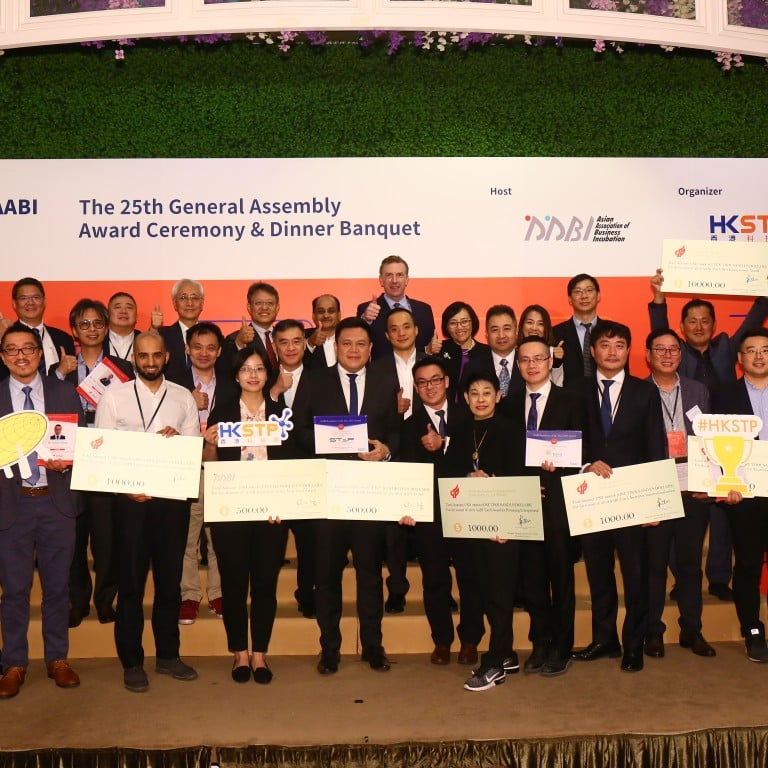 Hong Kong Science Park wins Incubator of the Year
AABI: The world looks to Asia as the next I&T hub
Paid Post:
Hong Kong Science and Technology Parks Corporation
[Sponsored Article]
While Silicon Valley, the heart of the US tech industry, is associated with innovation and entrepreneurship, it is not the one and only part of the world delivering disruptive technologies and solutions. There is another thriving, vibrant innovation and technology ecosystem in the other part of the world – the Asia and the Pacific region. Home to 60 per cent of the world's population, the Asia-Pacific region is a natural hotbed for innovation, having its own tech sector on the rise with vast opportunities for tech-savvy population. 
"The Asian market for I&T is rapidly developing," Phillip Kemp, Vice President of the Asian Association of Business Incubation (AABI) said. "The world used to have Silicon Valley as the centre where people learnt and engaged with I&T. But, Asia has been working up to develop a start-up ecosystem of its own, meaning that it no longer has to look to Silicon Valley for inspiration as we did in the past."
"Hong Kong, undoubtedly, is on the rise and so are Taiwan, Singapore, Manila and Bangkok and so on – each has been investing ample resources in the development of I&T. This is a time of diversity and blossom," Kemp continued. 
Established in 2002, AABI is an international organisation that focuses on building an incubation industry ecosystem in the Asia-Pacific region. Comprising 23 Association Members and 37 Incubator Members from 19 countries and regions, the non-profit organisation holds events, competitions, investor pitches and forums for its members across the network. 
"Asia is a culturally and economically diverse region – each place varies from one to another with its own cultures and characters while making their needs met," Professor Huang Chingyao, President of AABI, said. "AABI serves as a platform with a view to promoting business incubation activities so as to encourage core incubation business between different Asian incubators and support Asian-based technology companies and SMEs to innovate and thrive internationally."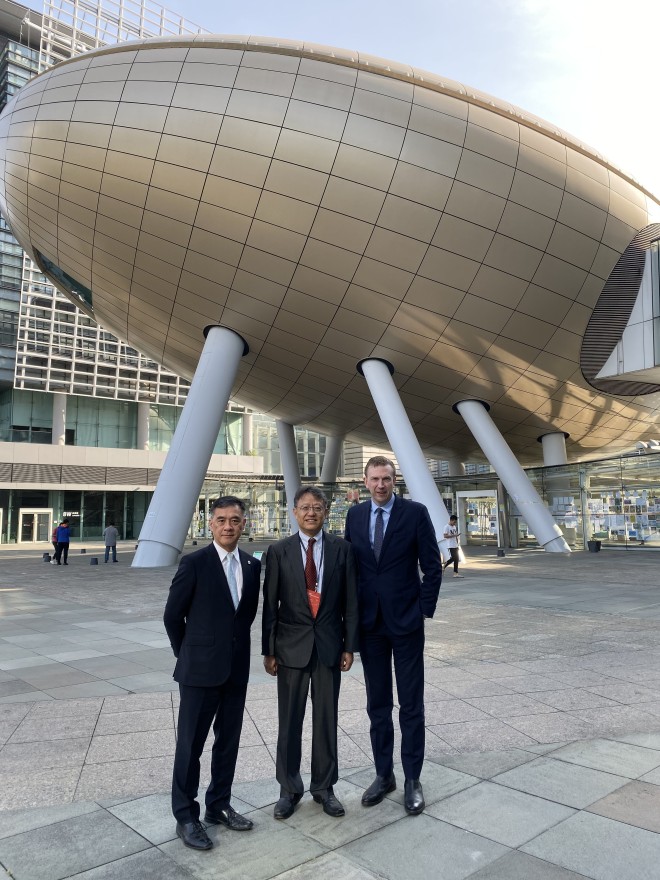 Last month, AABI partnered with Hong Kong Science and Technology Parks Corporation (HKSTP) to hold its 25th general assembly and awards ceremony in Hong Kong for the first time, bringing more than 30 members from 14 different economies to Hong Kong Science Park in Shatin. AABI annually honours among its member organisations with the prestigious Incubator of the Year Award as well as the Torch Awards for outstanding start-ups.  
This year, HKSTP garnered the Incubator of the Year in recognition of its achievements in incubating and accelerating start-ups through its holistic incubation programmes.  "We are honoured to be awarded the Incubator of the Year," said Peter Mok, Head of Strategic Partnership of HKSTP. "HKSTP strives to make the best use of the government's funding support to cater to the needs of technology companies at different stages of development. This award shows our sustained efforts in grooming our current incubatees and graduates to success, and is a recognition of the support of our partners who have actively supported us in nurturing innovation, technology and entrepreneurship in the city." 
Meanwhile, AABI handed over the Torch Awards to current HKSTP incubatee Cypress Bio-Tech and graduate Neosen Energy. 
The recipient of the Torch Award for Technology Transfer, Cypress Bio-Tech focuses on a unique textile impregnation treatment that repels a host of biting insects. The incubatee was honoured for facilitating knowledge and technology transfer for the company's patented insect repellent technology with universities and research institutes in the US and Taiwan.
"Our company was founded in 2016 amid the epidemic of Zika fever. We wanted to come up with something that could be worn casually while being repellent to mosquitoes and bugs," said Michael Choi, Chief Technology Officer of Cypress Bio-Tech.
Neosen Energy is one of the foremost innovators in wireless powers covering the full range of power from 10mW to 100W in any power delivery mode. Kelvin Wong, founder of Neosen Energy, said the company's wireless charging solution, EZI, which is based on the latest Qi standards, supports remote charging with a non-conductive layer of up to 22mm thick in between. "Compared with software or app developers especially those in the Fintech or Blockchain areas, hardware start-ups are somehow under the radar of investors. But this award (Torch Award for Promising Entrepreneur) gives us a better exposure to potential investors and partners.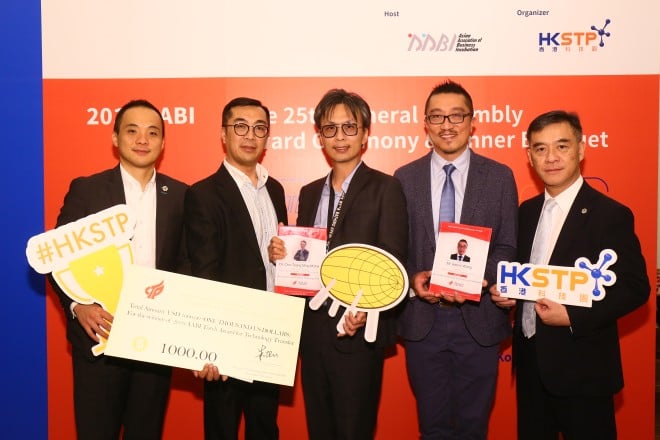 "The awardees were judged by an esteemed panel of industry leaders and experts from different countries and regions. They are the best of the best," said Huang. "The collaboration with HKSTP in hosting the general assembly and awards ceremony is the beginning of the journey of bringing more opportunities. We work with HKSTP for common prosperity – which we connect like-minded people together, break down misunderstandings, and develop trust. Across Asia we work together to accelerate regional co-operation." 
 
As host, HKSTP organised a three-day tour for attending AABI members. Business matching and networking opportunities were part of the tour. On November 8, AABI participated in HKSTP's signature elevator pitch competition, EPiC, at International Commerce Centre for the first time as a global partner. Start-ups nominated by the association pitched to a heavyweight panel of judges and investors for the top cash prize of over HK$1 million, competing among more than 100 entrants from 33 economies and cities.
 
 "As one of the founding members, HKSTP will continue to show our relentless support to AABI by exploring more collaboration opportunities with other incubators and organisations across the Asia-Pacific region," said Peter.