How tech unicorn Geek+ is nurturing a new generation of R&D talent in Hong Kong
Start-up specialises in smart logistics solutions incorporating robotics and artificial intelligence, with a goal to fully automate warehouses
With a emphasis on research and development as well as international growth, the company decided to open a global R&D centre in Hong Kong
Paid Post:
Hong Kong Science and Technology Parks Corporation
[Sponsored article]
Automation is transforming the logistics industry, with robotic solutions increasing productivity and reducing the time it takes to get products to customers amid increasing e-commerce demand around the world.
With these changes, the value of the logistics automation market is expected to nearly double from US$52.19 billion in 2020 to US$104.23 billion by 2026, according to research firm Mordor Intelligence. In addition, the Asia-Pacific region is currently seeing the fastest growth in logistics automation deployment globally.
One company contributing to the evolution of this space is Geek+, a tech unicorn that provides smart logistics solutions to a network of international clients including Nike and Decathlon, and which is now helping nurture research and development (R&D) talent in Hong Kong.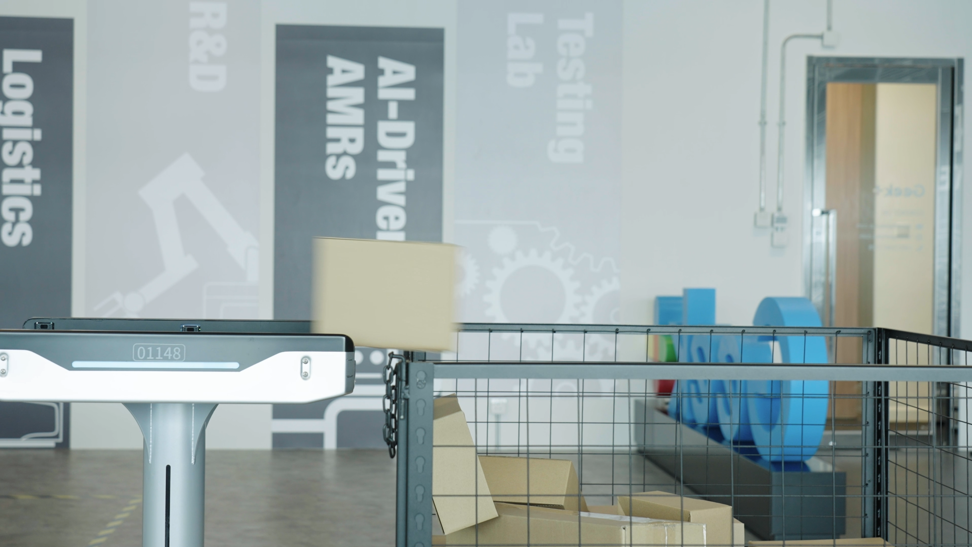 Founded in Beijing in 2015, Geek+ provides both hardware- and software-based automation solutions that incorporate robotics and artificial intelligence (AI) technologies. The company has developed a range of autonomous mobile robots (AMRs) that are used in warehouses, factories and supply chain management to carry out picking, sorting, moving and lifting functions.
According to Lit Fung, vice-president and managing director of overseas business for Geek+, these AMRs can typically help companies reduce warehouse labour costs by 40 per cent and increase productivity by as much as 300 per cent, so that customers receive goods more quickly.
"We want to make logistics affordable, efficient and flexible. Our vision is to make warehouses fully automated across the world," he says.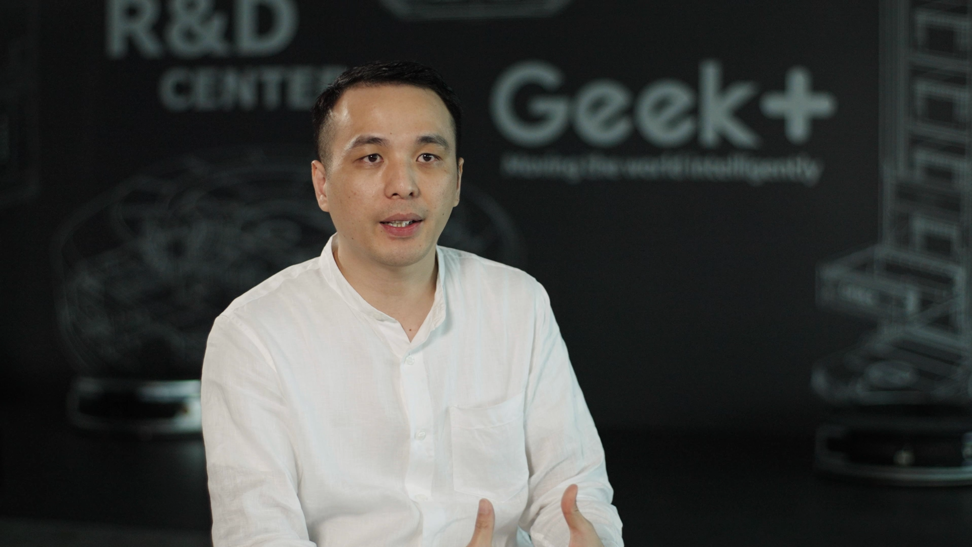 With more than 300 technology patents to its name, Geek+ puts a significant focus on R&D in order to stay ahead of the competition while ensuring the company consistently provides comprehensive logistics solutions tailored for customers in industries ranging from retail to pharmaceuticals. Fung says: "To be a pioneer, you need to keep innovating."
A strong focus on R&D
Kerr He, a product specialist at Geek+, notes that because it is a tech company, the first priority is R&D, with almost 50 per cent of the company's 1,500 employees worldwide comprising the R&D team.
In line with the Geek+ motto of "Moving the world intelligently", staff are encouraged to work together with customers as well as different departments across the company to create the best possible solutions. "A project cannot be completed with only a single point of view... a great result comes after everyone gets involved," He says.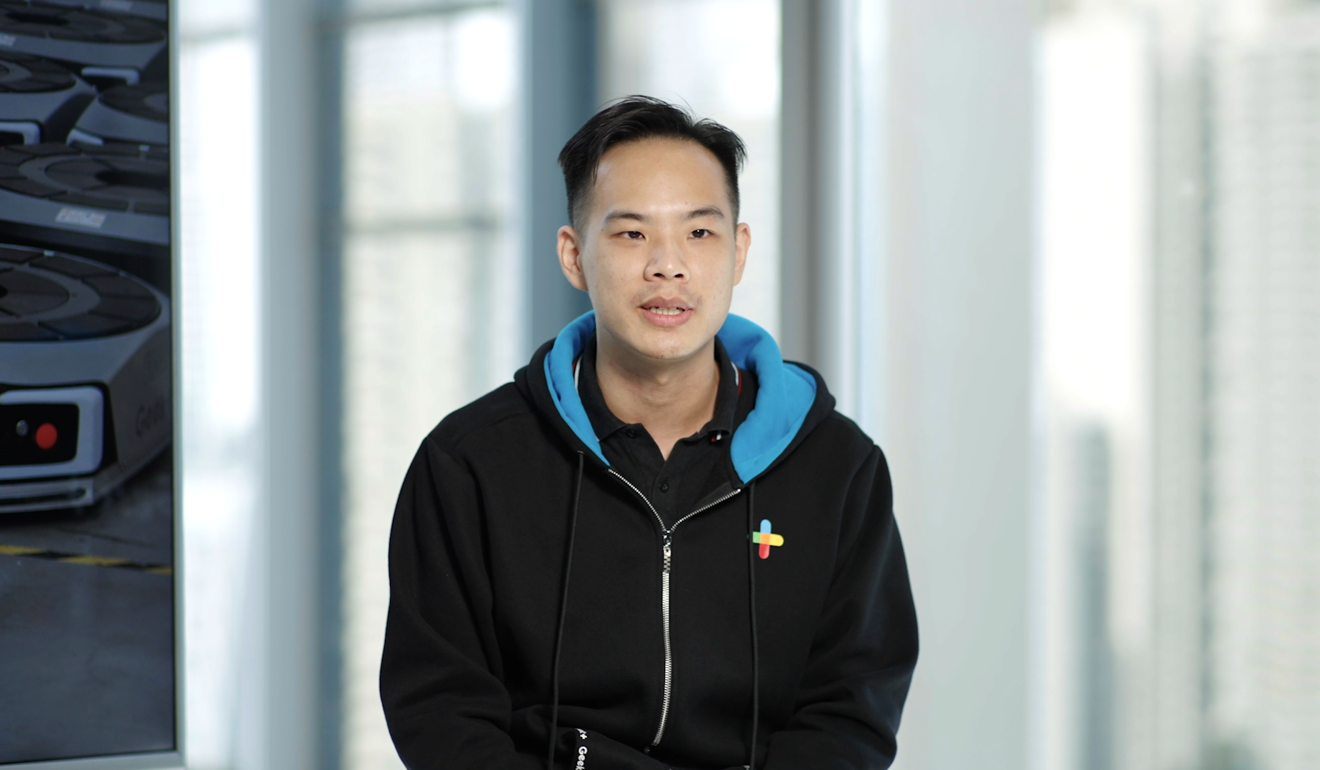 By testing proprietary hardware and working on optimising software algorithms, He has been able to learn from other Geek+ engineers to improve his own knowledge along with the company's technology. It is a career experience that he treasures.
"One of the great things at Geek+ is that our teammates always motivate each other to keep chasing our goals and delivering top solutions," He says.
Cultivating talent in an evolving space
As Geek+ operates in a rapidly developing area of the innovation and technology (I&T) sector, it needs to build up its own field of talent. The company does so by recruiting graduates in Hong Kong and providing them a platform for developing skills and knowledge.
"We encourage employees to be creators, developing whatever they need to fulfil customers' requirements," Fung says.
Sammi Chan, a project manager at Geek+, has experienced such career development opportunities first-hand. Her role is to work with clients across the Asia-Pacific, as well as those in Australia, the US and Europe, which includes identifying and arranging the logistics solutions best suited for each of them. "We help customers think outside the box of traditional warehouse operations," she says.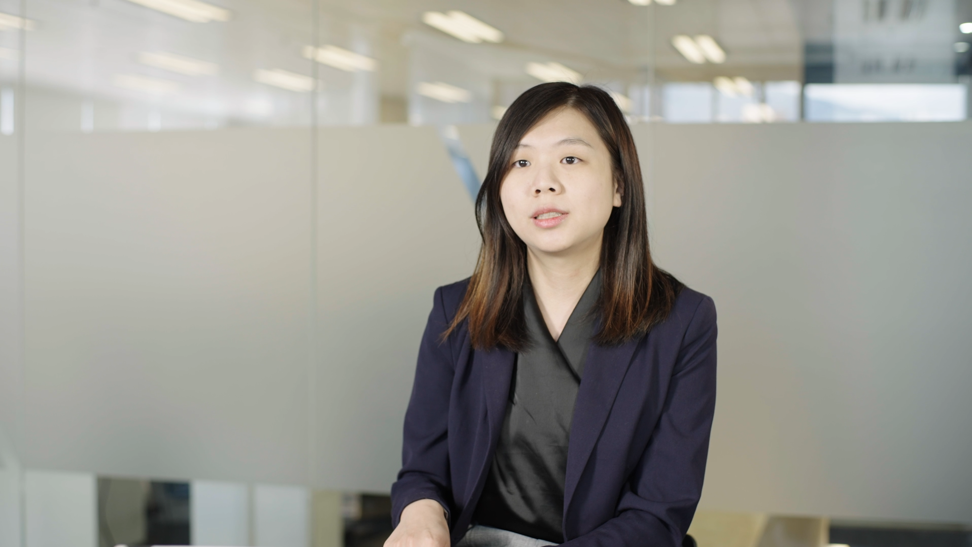 Prior to the Covid-19 pandemic, Chan regularly travelled to project sites in order to facilitate the implementation of AMRs and their systems. During these trips, she kept in touch with the R&D team to flag any bugs encountered on-site during installation, so they could quickly come up with a fix to keep the process moving.
The work Chan does is just one example of the collaborative environment at Geek+, as well as its "can-do" culture that encourages employees to try new things. She says this approach has empowered her to grow professionally and pick up knowledge in more technical areas.
"We get a lot of support from management. There are no limits if we want to learn and develop – training is always open to us."
Making the move to Hong Kong and HKSTP
When it came time to expand the business outside of Beijing, Geek+ chose Hong Kong as a new base because of its strategic location connecting mainland China and international markets, in addition to the city's status as a business and financial centre, and its pool of I&T talent.
Geek+ has continued its expansion in the city with a new global R&D centre, which was recently opened in partnership with Hong Kong Science and Technology Parks Corporation (HKSTP). The company sees this as the next step in supporting a new generation of talent in AI and robotics.
Fung says moving into the new facility at HKSTP puts the company at the heart of the local I&T scene, which will further enhance its focus on tech development while offering different opportunities for collaboration. "Using the HKSTP ecosystem, we can work with other companies to bring the most advanced technology to the world," he notes.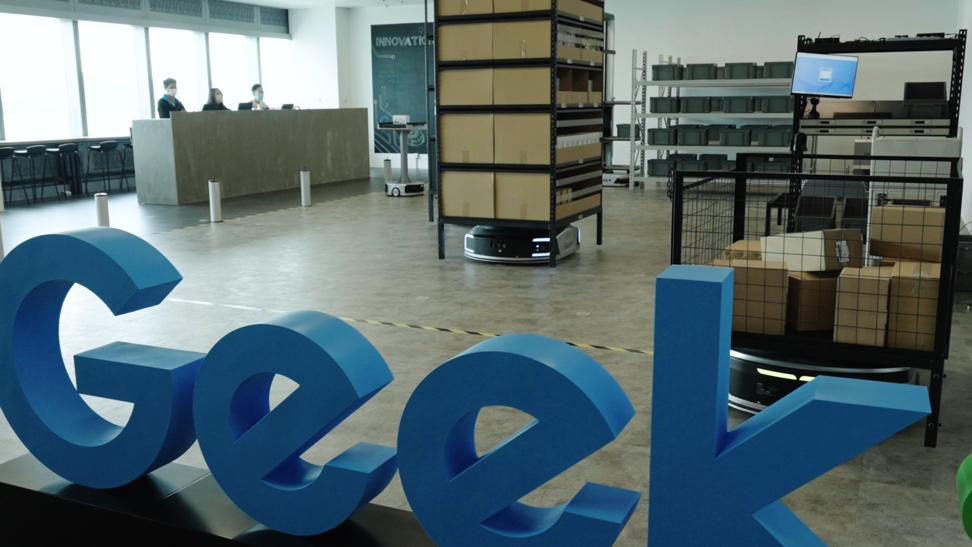 The R&D centre also gives Geek+ the space to fully test and display its products and solutions, in addition to conducting proofs of concept on behalf of companies that do not have the capacity to do so in their own facilities.
Reflecting on the investments Geek+ has made in the city, Fung says Hong Kong makes an ideal base for companies looking to drive innovation through R&D. "People in Hong Kong have a can-do spirit," he adds. "They are motivated and energetic. It is easy to find talent from the top universities. I believe Hong Kong can be a global R&D hub."
Hong Kong Science and Technology Parks Corporation (HKSTP) is running HK10X, an initiative that celebrates the success of Hong Kong's pioneering innovators. Find out more here.