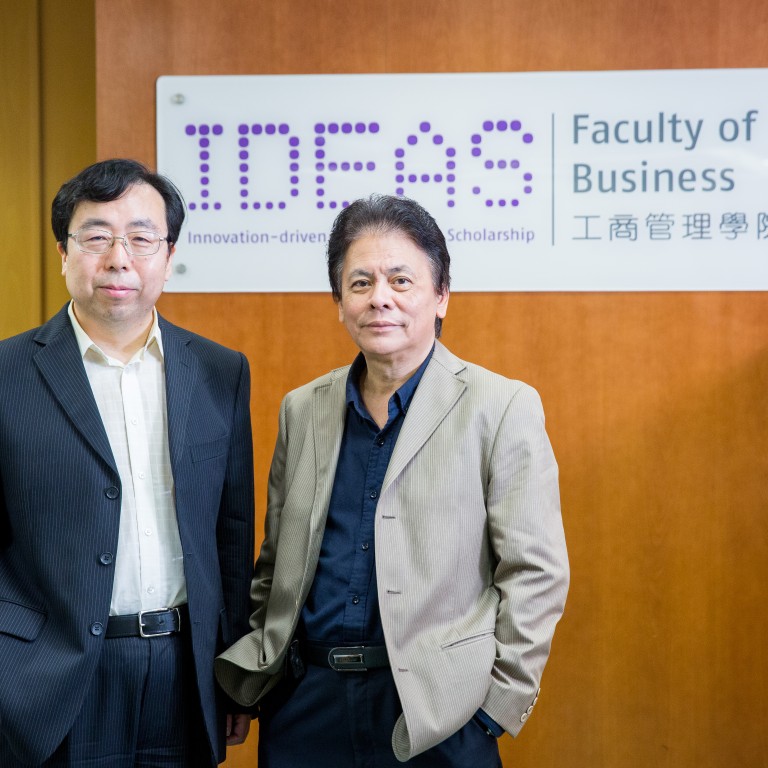 Technology disruption creates exciting business opportunities - PolyU offers the first-ever professional doctorate in fintech
[Sponsored Article]
The impact of fintech and digital finance is sweeping across the financial centres of the world. It is transforming banking, insurance, stock markets, as well as everything from retail payments to supply chain finance. 
China already leads the world in fintech, having built some of the most advanced fintech companies. The US, Japan and Southeast Asia are also becoming hubs of fintech development. In Hong Kong, where the financial industry accounts for one-fifth of GDP and roughly 7 per cent of the workforce, fintech adoption and digital innovation are also taking place at a rapid pace. In fact, digital transformation through finance and technology is impacting every sector and industry. 
The Hong Kong Polytechnic University (PolyU) recognises the demand for senior business leaders who can understand and can navigate these significant shifts in the digital economy. This is why PolyU Faculty of Business is launching a new Doctor of FinTech (DFinTech) programme, said Wilson Tong, professor of finance and programme director of the DFinTech programme.
"It is essential for senior executives to gain an understanding of fintech and its impact on different industries, regardless of whether they work at large multinationals or in small-and-medium enterprises," Tong said. 
"We will help senior executives make better decisions transforming their businesses and meeting the challenges of technology changes."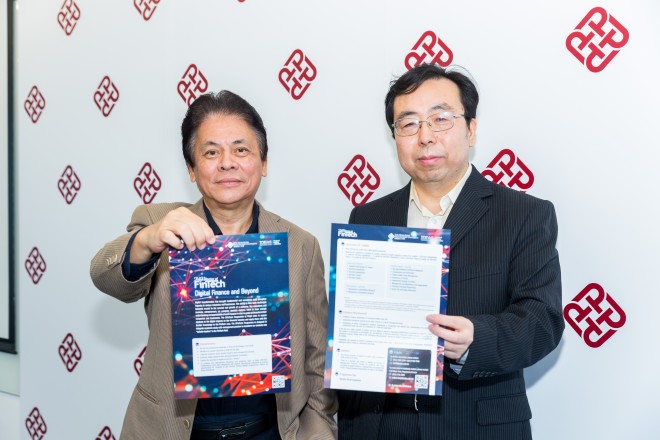 PolyU has a long, 23-year track record of success in offering the Doctor of Business Administration (DBA). The DFinTech programme will draw from that experience to integrate academic study, applied research and management practice. 
The part-time credit-based programme would typically require three years to complete, including eight taught subjects, two residential workshops and a doctoral thesis. 
While the DFinTech is offered by the PolyU Faculty of Business, the eight taught subjects would include six electives that tap into different disciplines and expertise available at PolyU. 
Subjects on digital supply chain management, economics of FinTech, and management and marketing in the digital world would be taught by professors in the Faculty of Business. Meanwhile, the Faculty of Engineering would be responsible for subjects covering cryptography and blockchain, big data analytics and artificial intelligence, and the Faculty of Construction and Environment would be responsible for the subject on smart city and urban informatics.
A weeklong overseas programme would also be available as an elective. This enables doctoral students to gain an international perspective of fintech and to network with like-minded senior executives from around the world. PolyU is finalising details of this collaboration with a prestigious university in Switzerland. 
Candidates from any sector or industry are encouraged to apply, Tong said. 
While the maximum class size is set at 20, the first incoming class would likely be capped at 10 to 12 students. 
Applicants must have a master's degree, preferably in a business-related area. They would also have substantial managerial experience of at least eight years.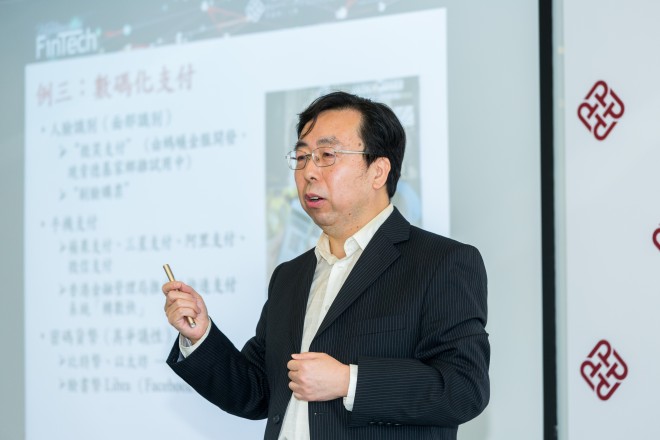 Steven Wei, deputy director of the AMTD FinTech Centre of PolyU Faculty of Business, said that fintech would create new opportunities for the Hong Kong financial sector. 
"Hong Kong is already a world-class financial centre today. By harnessing opportunities in fintech, it could broaden its market reach, serving the Greater Bay Area as well as the whole of mainland China," he explained. 
Fintech is not only the combination of finance and technology, Wei said. When merging with cutting-edge technologies including artificial intelligence, blockchain, cloud computing, big data and Internet of Things (IoT), fintech will open the doors to many new business opportunities.  
"Fintech not only enables new products and services, but also brings about entirely new business models and requires new regulatory frameworks," he said. 
Inclusive finance, for instance, could be implemented more effectively as technology can reach remote corners of the world. 
Globally, 1.7 billion adults do not have a bank account, but two-thirds of them, or 1.1 billion people, have mobile phones. As fintech is implemented, financial services can be provided to these 1.1 billion adults. It is a win-win for both the financial sector as it gains new market access, and for the customers as they adopt new ways to manage and grow their wealth.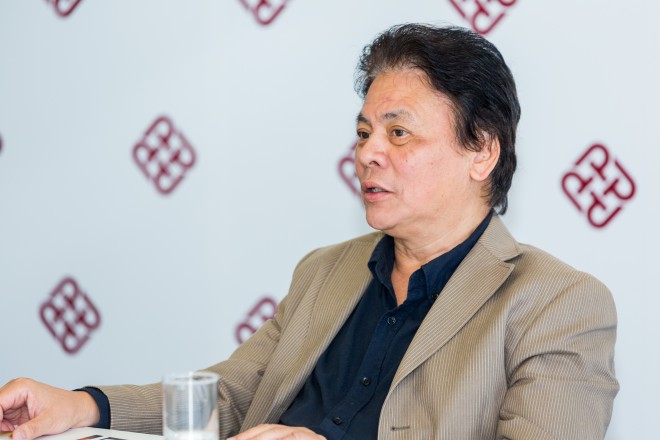 In Hong Kong, the banking sector is on the cusp of fast change as the Hong Kong Monetary Authority has granted eight licences for virtual banks. Also, the process of opening up banks' systems (via opening the application programming interface, or Open API) has begun in early 2019. 
Exciting changes are ahead for the financial sector, Wei said, though not everyone will be winners. 
"Some weaker banks or financial companies should be worried about technological disruption, and some may close down," he said.  
Recognising the importance of fintech, PolyU launched the AMTD FinTech Centre of the PolyU Faculty of Business in April 2018. This Centre is Hong Kong's first university-industry collaboration where PolyU partners with AMTD, one of the largest non-bank financial institutions in Asia. 
For more information, please visit fb.polyu.edu.hk/dfintech