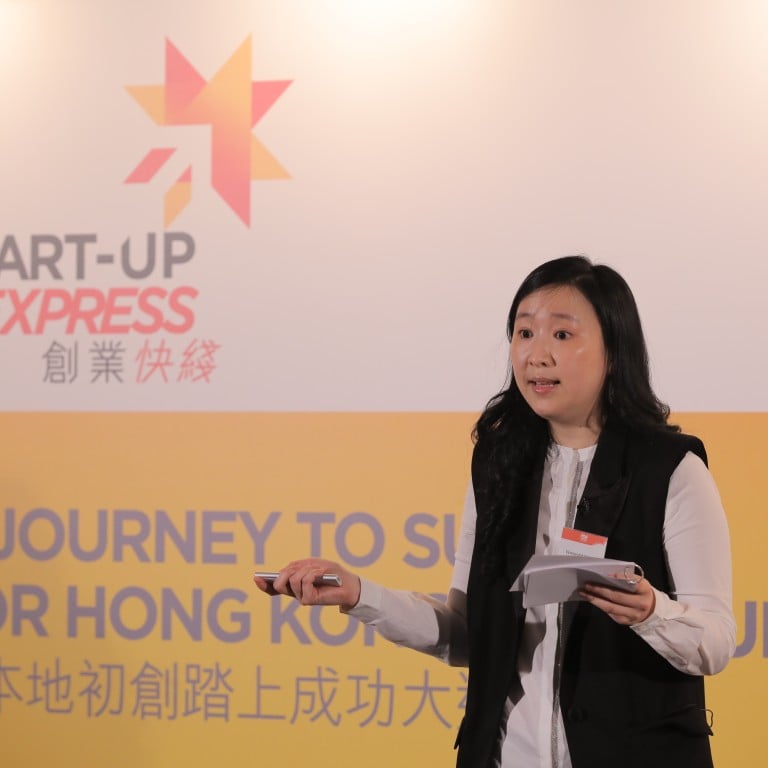 How a Hong Kong start-up is disrupting the wine buying and collecting experience
WineWorld Xplorer acts as a bridge between buyers, sellers and investors
Winner of HKTDC's Start-Up Express also provides storage, logistics and portfolio valuation 
Paid Post:
Hong Kong Trade Development Council
[Sponsored Article]
Whether it's the complex tasting notes and classifications, the closely guarded secrets of the leading châteaux or the fact that no one can predict what will happen from one vintage to the next, the wine industry has always maintained a certain air of mystery. Learning to select and pair wines can take years of training, while knowing when is best to buy or even drink a bottle of wine is often a guessing game. 
But
WineWorld Xplorer (WWX)
, a multi-market wine trading and asset management platform, is looking to change all that. "Our core belief is really to bridge the gap between the buyers and sellers, and to provide greater efficiency, transparency and liquidity," says Mariana Lam, who launched the Hong Kong-based start-up in 2019.
Unlike a standard e-commerce website, WWX maintains a real-time database of wines physically available in Hong Kong, France and the United Kingdom. Buyers can browse by producer, vintage, ratings and more, and bid on or purchase wines for temperature-controlled delivery or storage. WWX also provides extensive data analytics and portfolio management tools to help collectors visualise and optimise their assets.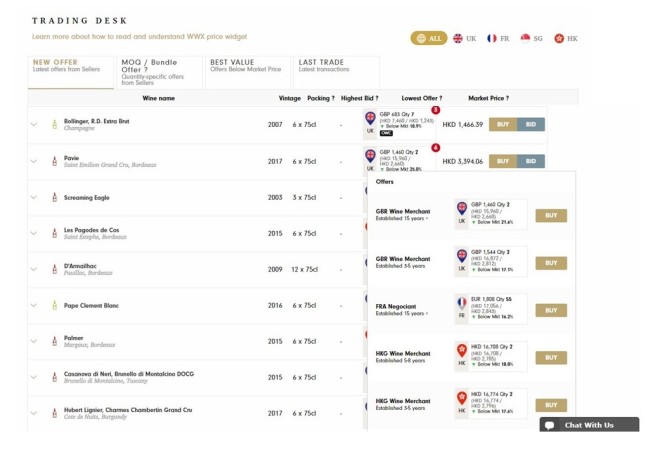 WWX's unique and data-driven approach attracted the attention of the Hong Kong Trade Development Council, which recognised it among its 2020 Start-Up Express winners. The programme, which provides networking opportunities and business-matching services, has been particularly helpful in introducing potential mentors, corporate partners and investors in the Greater Bay Area and beyond.
"I like to think about the business model; I'm that kind of person," says Lam, who got into the wine trading business in 2008 when the Hong Kong government abolished duties on wine. "All along, I wasn't just focusing on wine trading. I could see the pain point; I could see how inefficient and fragmented the wine buying experience was."
Lam's solution was to create a peer-to-peer wine trading network. Sellers can upload a list of their inventory and set their own prices, which are then displayed anonymously except for the physical location of the wine. Once a transaction is made, the seller delivers the wine to WWX in exchange for payment.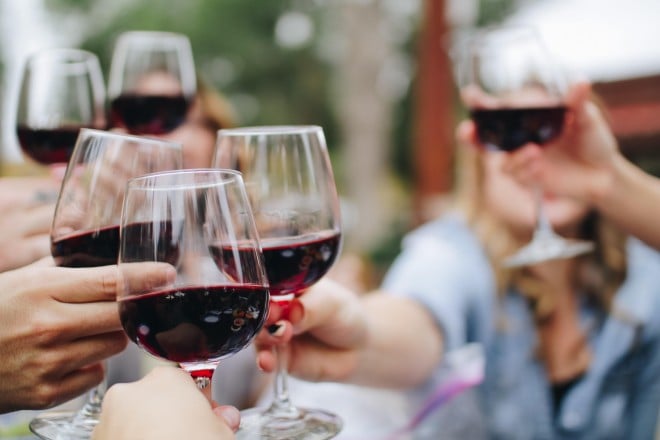 "Our differentiation as a platform and not an e-commerce company or online wine merchant is that we provide you the largest variety of wines," Lam says. "A wine vendor can give you a certain number of producers they carry in stock but as a platform we are actually helping these wine merchants and even some private collectors with physical stock to sell their wines. We're trying to facilitate or channel sales to these merchants by connecting them with buyers."
Lam compares it to a marketplace for stocks or a platform such as hotels.com, whereby different agencies may offer the same room but at varying rates. "The uniqueness of the wine is that they are physical assets, but in different locations," she says. "We want to connect all of the available offers into a platform so that everyone can have more transparency."  
That transparency extends to the provenance and handling of the wine, with WWX selling and shipping only by the case in original packaging. Buyers can opt for direct delivery in Hong Kong or Singapore, for the time being, or have the wine stored in WWX's Hong Kong, London or Bordeaux warehouses or another European bonded warehouse. 
Besides buying, selling and transporting wine, Lam created WWX with an eye to wine as an investment. "Our belief is that wine is not just a liquid pleasure, it's a liquid asset," she says. "We do see similarities with stocks. We're trying to serve our customers like the banks serve their private customers, by giving them more personalised data on our platform."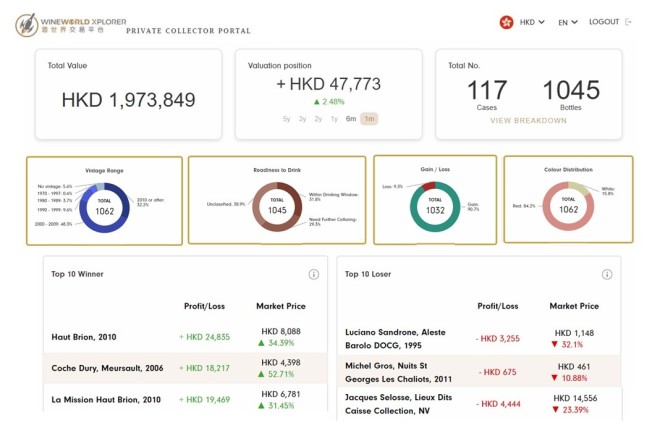 Besides tracking market prices from established merchants in the UK, France, Singapore and Hong Kong, WWX monitors everything from published reviews and ratings to tasting notes and drinking windows. 
It also helps to evaluate and manage collectors' portfolios. "We have clients who buy a lot of wine and store all the purchasing records in an Excel [spreadsheet]," Lam says. "So one of our other business propositions is to provide valuation for these. The wine portfolio provides an insight into the total valuation, how many cases of wine and how many bottles, the valuation over time, and also whether the wines are bought in different currencies." 
For Lam, who aims to add even greater functionality to the site and eventually connect all the major players in the global wine industry, this is just the beginning. "As a start-up, I think we're ambitious. Our ambition is really to go global because you can see where our business model is scalable," she says. "We're a platform that facilitates only in wine. We're very specialised in this one product because wine itself is already fascinating." 
Start-up Express is organised by HKTDC and supported by Strategic Partner, AMTD Group. The programme targets start-ups with products or services suitable for mass consumer market, as well as with strong desire to enter the international market. Through a series of capability building, mentoring sessions and marketing activities, the programme aims to assist Hong Kong start-ups in building connection, exploring markets, seeking partners and enhancing brand awareness. For more details: please click here.