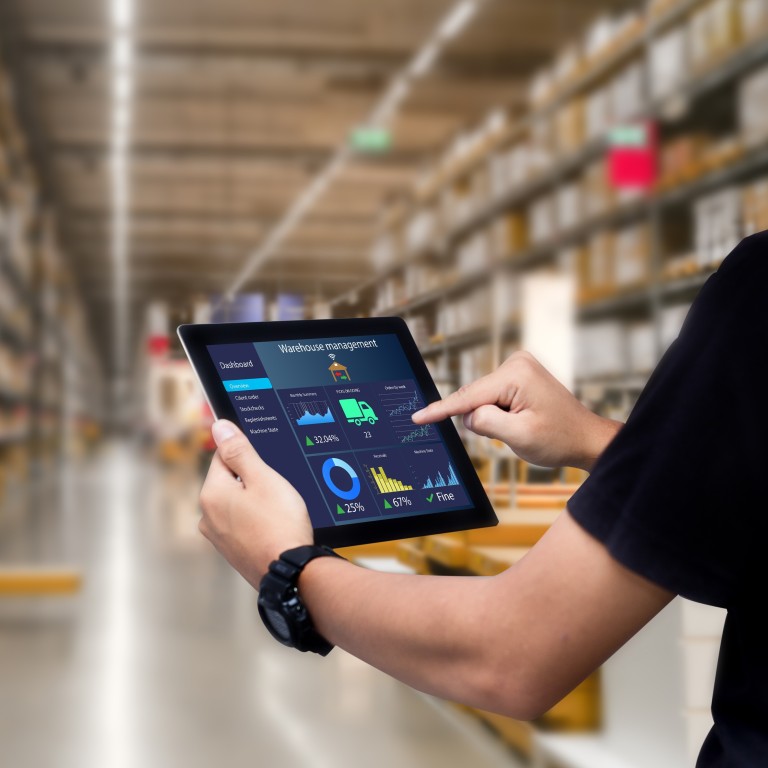 How innovative, high-speed connectivity will help businesses raise their game
Companies with faster, more reliable internet access can boost efficiency and productivity through data analysis and greater automation
Advanced connectivity in the fields of mobility, health care, manufacturing and retail predicted to boost global GDP up to US$2 trillion by 2030
[Sponsored article]
Advances in internet connectivity are not only changing ordinary people's lives, but also how business is done. The Internet of Things (IoT) – the way computing devices embedded in everyday objects are interconnected via the internet, which enables them to share data – for one, has improved efficiency exponentially.
With everything connected, information can become more readily available, and many problems can be anticipated and resolved before they happen.
The Finnish engineering and service company, Kone, for example, uses IoT and sophisticated analytics technology to manage and monitor its 1.1 million lifts worldwide. Its computer system can flag up potential issues and ensure timely action is taken to solve them. It also ensures technicians are already equipped with useful diagnostic information when they arrive to carry out repairs, so they can fix problems more quickly.
Smart warehousing is another industry that is benefiting from sophisticated levels of IoT connectivity. By 2025, four million commercial robots will be working in 50,000 warehouses worldwide – a 12-fold increase compared with only 4,000 robot warehouses in use globally in 2018, research by Swedish information and communication technology provider Ericsson has found.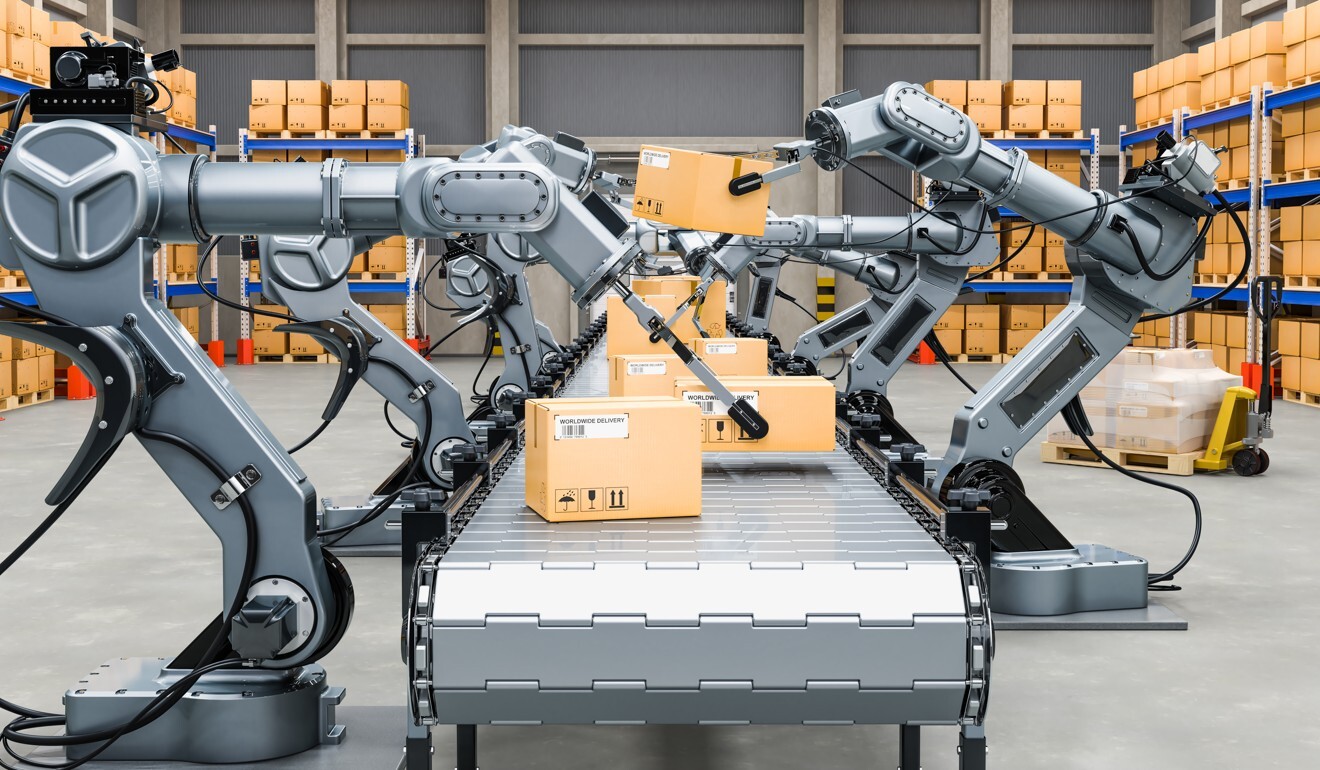 The study also showed that improved connectivity and automation of warehouse operations, including the use of autonomous forklifts and robots, and the analysis of data, could help improve efficiency and boost productivity through continuous tracking, route optimisation and enhanced communications.
Chaohui Chen, co-founder and CEO of uCloudlink, a mobile data traffic-sharing marketplace and hi-tech connection service-solution provider, wants his company to play an important role in helping the world to make a smooth transition into this new era of connectivity.
"It doesn't matter where you are – on a high-speed rail journey, at the office, the factory or in an utterly unfamiliar environment – we are committed to finding the best connection for you from all the networks around you," he says.
Advanced connectivity in just four business areas – mobility, health care, manufacturing and retail – could boost the global gross domestic product by between US$1.2 trillion and US$2 trillion by 2030 – up by between 3.5 per cent and 5.5 per cent, management consultancy McKinsey predicted in a 2020 report.
Up to last April, 162 5G (fifth-generation broadband technology) had been released commercially in 68 countries and networks worldwide, the not-for-profit Global mobile Suppliers Association (GSA) said in that month's "GSA 5G Market Snapshot" report.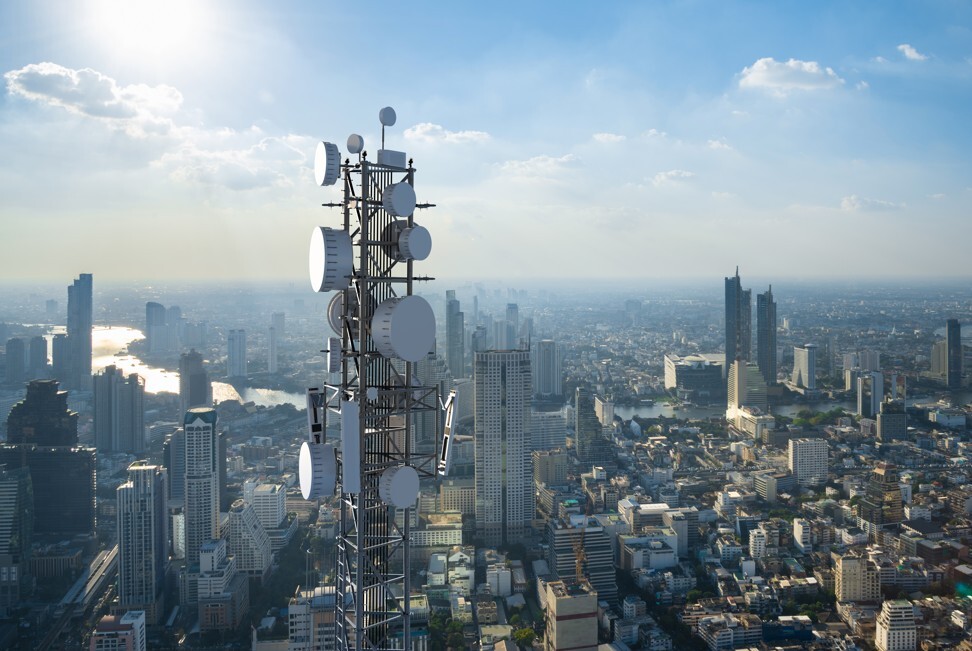 Chinese telecommunications equipment maker Huawei Technologies Co highlighted this figure last August in its white paper, "5G-Advanced Technology Evolution from a Network Perspective (2021) – Towards a New Era of Intelligent Connect X".
The report said 5G's rapidly advancing infrastructure will help to develop industrial digitalisation and support a more complex business environment that requires high precision, synchronisation, and ultra-low latency – the time delay in sending data – such as energy grids, mines and ports.
Although the technology to allow round-the-clock connectivity already exists, the problem of connecting the different networks remains.
Chen says his company has been able to use its technical solutions to solve three major problems which have been plaguing the mobile phone industry for about 20 years – roaming, poor signal coverage and congestion.
Technicians often face these issues, which hinder reliable mobile network penetration. Physical obstacles often block mobile network signals transmitted from antennas, so these masts must be located in areas where they are unobscured by tall buildings, mountains and woodlands.
The further away a user is from a mast, the weaker the data service connection, which can lead to lower speeds and inconsistent service. Frequent travels are also often faced with having to pay high roaming charges.
uCloudlink, which was founded in 2014, is one of the world's leading companies in the field of mobile data connectivity through CloudSIM technology. It allows users to connect to the mobile data traffic quota shared by the network operators available in the market, and access reliable connections, high-speed networks and competitive prices.
Last year, it unveiled its patented technology, HyperConn, which can identify and switch seamlessly between 4G and 5G mobile broadband and fixed-line broadband and all other available networks, based on the strength of the signal, to help ensure optimal connectivity at all times.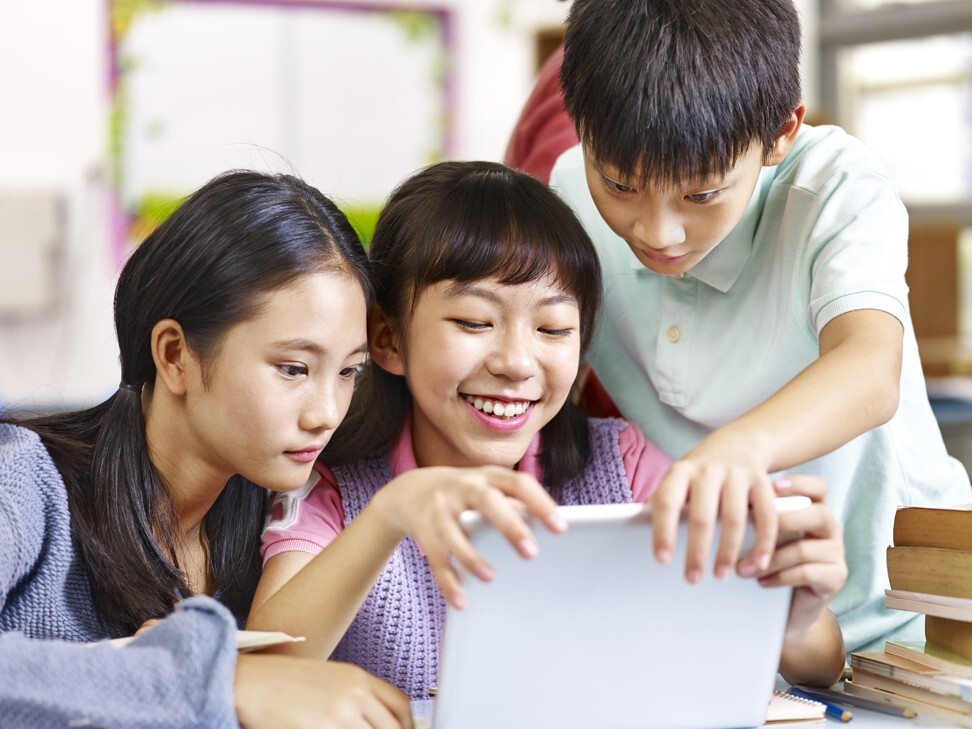 "In the Japanese market, we successfully launched and started to ship a new tablet targeted at the education industry," Chen said when discussing the company's second-quarter results last August. "The new tablet comes equipped with [HyperConn and] CloudSIM technology, enabling it to seamlessly connect to better available mobile broadband and fixed broadband networks at all times."
The company is also keen to expand the use of its technologies through strategic partnerships in Europe – one of the world's leading markets for telecoms manufacturers – which consumer data company Statista reported had a smartphone penetration rate of 77.6 per cent in 2020.
uCloudlink has signed agreements with connectivity partners in countries such as the United States and the Netherlands, and a strategic cooperation framework agreement with Chinese logistics and container transport firm, China Vehicle Interconnected Transport Capacity Technology Co, to develop innovative smart container solutions for domestic and international freight markets.
If successful, the technology can help to improve cargo transport efficiency around the world, hopefully helping to manage the worsening worldwide shipping congestion crisis that began early last year. The same solution could also be used for faster communication within elaborate systems.
Another new partnership uCloudlink signed recently was with China Telecom, adding to the line-up of more than 280 mobile network operators. The company hopes that its connectivity solutions can play a part in facilitating the Chinese government's 14th five-year plan and "China Standards 2035", which lays out a blueprint for the country's public and private sectors to set global standards for emerging technologies in areas such as artificial intelligence and advanced communications.
A study by accounting firm PwC showed that by 2025, the influence of 5G will affect all sectors, with the greatest economic impact in factories and valued at up to US$3.7 trillion, with the economic impact on the retail sector estimated to be as much as US$1.2 trillion.
"Our technology could be used by manufacturers that monitor essential facilities, such as power grid operators, for example, which have tens of millions of connections in every part of a country," Chen says. "Power equipment must be monitored; traditionally, companies use a modem, but our products can help operators perform more reliable work."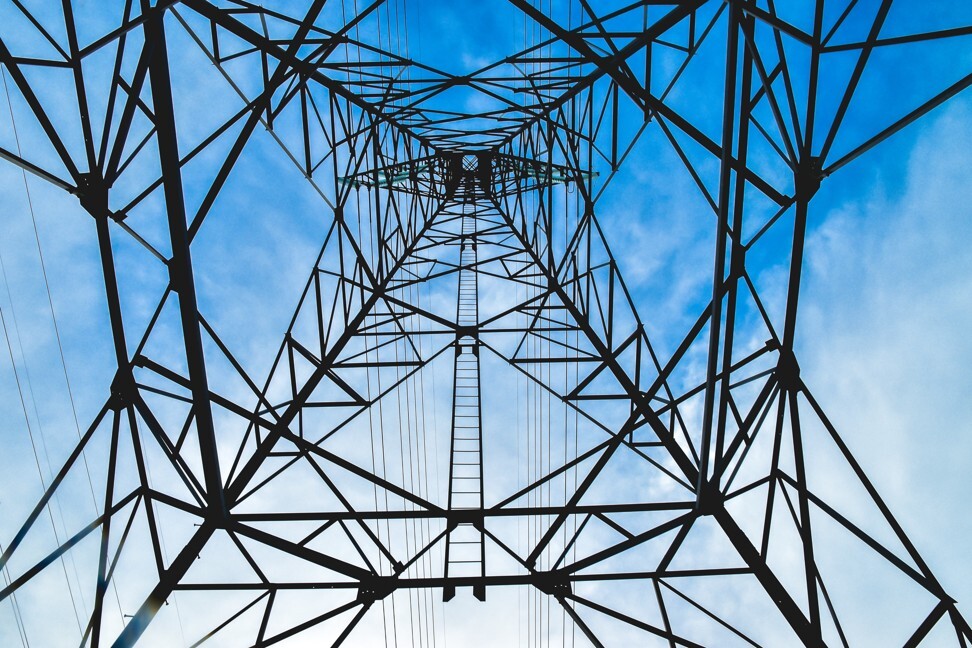 uCloudlink also hopes its technology can be used to make it easier for people to use home delivery services, which are serving fast-growing global demand since the start of the continuing Covid-19 pandemic. American online payment operator PayPal published a survey last year that showed global online retail sales rose from US$3.35 trillion in 2019 to US$4.28 trillion in 2020.
The United Nations Conference on Trade and Development said last May that a 2020 survey of the economies of Australia, Canada, China, South Korea, Singapore, the United Kingdom and the US showed that online retail companies increased their estimated share of all goods sold to the public during the year from 16 per cent to 19 per cent.
uCloudlink believes its 5G-ready products and HyperConn's connectivity to multiple networks will help delivery service companies to better understand real-time updates. "We've had good market feedback since HyperConn launched in August," Chen says.
High-speed connectivity will also help to revolutionise the global health care industry. A survey by database company Statista shows that by 2025, the estimated revenue of the global telemedicine sector will be US$332.7 billion, but reliable wireless connection will be needed to ensure the data is efficiently achieved.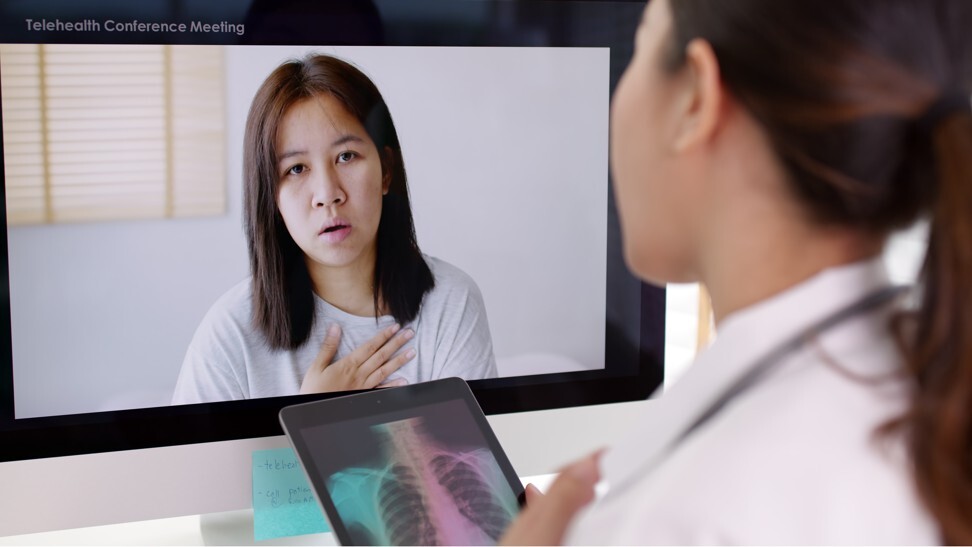 uCloudlink hopes its technologies will be used to help medical experts access and analyse patients' health care data and even perform remote operations.
Its products have also been used by film and television directors and editors, while filming and editing remotely, to ensure they have a stable and reliable connection to send back their completed production footage to the company's headquarters.
Chen says in future, uCloudlink will continue to seek new partners, launch technological innovations that enhance the user's experience and provide better network connection services to individuals and businesses worldwide.
"If the focus of the fifth-generation network is about popularising the broadband network globally, then the sixth-generation network will aim to solve the problem of air, space and ground communication," Chen says.
"The popularity of 5G and 6G will mean that your glasses can become smart glasses … with sensors in your bag, shoes, clothes to monitor things such as your health and send data back across the network from time to time."
Chen says he can imagine a future where all human activities are digitalised and uploaded to the internet around the clock.
"The most prominent part of the coming metaverse will be the seamless integration between the virtual world and the real world," he says. "At its foundation, it will need to have a good, reliable network, because if things break down, you will lose contact with the rest of the world. So, I hope this is where we can make important contributions."