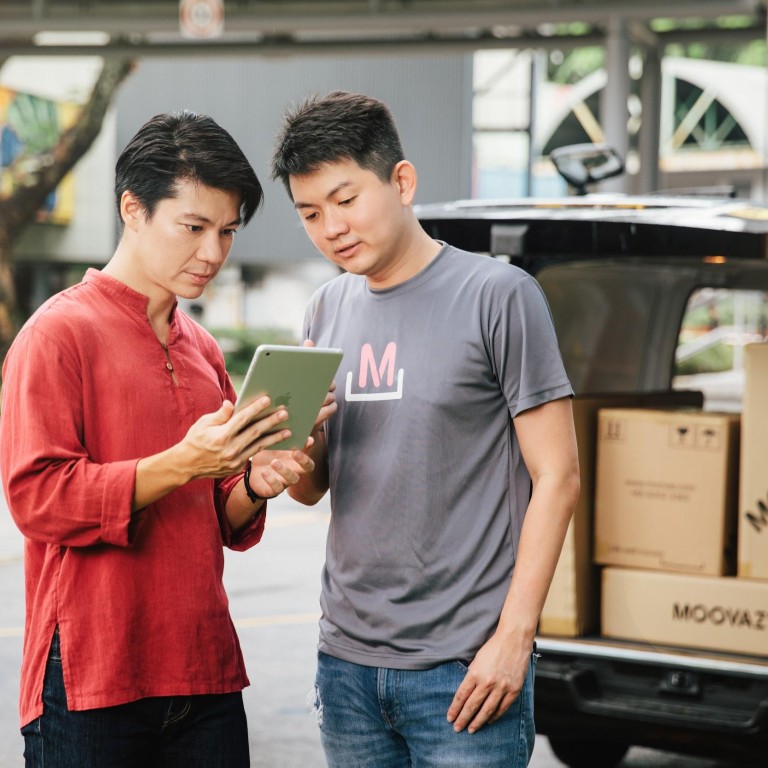 Leveraging the app ecosystem to achieve fast and affordable scalability
Emerging digital ecosystems is the future of software and may account for revenues of over US$60 trillion by 2025
Businesses can use complementary apps to increase operational capacity without affecting their bottomline
[Sponsored Article]
Unlike large enterprises, small and medium-sized enterprises (SMEs) often have to operate with a lean team, especially in their early years. 
To make the best use of resources, tech-savvy business owners have found that they can drastically reduce man-hours spent on routine tasks by
digitising their operations
. By adopting digital solutions, such as cloud-based systems with automation, machine learning, and artificial intelligence (AI) capabilities, SMEs can equip themselves with the latest technologies to get ahead of the competition. 
For instance, digital solutions enable staff to spend more time on activities that directly add value to the business. They can also empower SMEs with insights into business performance and trends when they digitise data storage which feeds into data analytics tools. 
Interestingly, the management consulting firm McKinsey says that digital strategies fail
when service providers overlook ecosystems
. That means it is not advisable for providers to force companies to use their product for all of their processes, or to create systems that are incompatible with other software. Businesses need the flexibility to choose the software that they are most comfortable with and that does not require a major, expensive shift in their processes.
Software creators thus need to recognise that competitors or players in other industries may become their partners. According to McKinsey, this "emerging set of digital ecosystems could account for more than US$60 trillion in revenues by 2025, or more than 30 per cent of global corporate revenues".
One example of a digital ecosystem is the
integration of complementary business apps with Xero
, a cloud-based accounting platform. Software companies and service providers from different verticals and industries, such as financial services, e-commerce and human resources, are able to make their apps work seamlessly with the accounting software to provide businesses with an efficient, user-friendly and automated experience.
As a result of app ecosystems, businesses can choose affordable and scalable software that uses application programming interfaces (APIs) to work together. If you run an online store via
Shopify
, for instance, you can simply integrate your accounting tool into your e-commerce workflow. This reduces the need to manually migrate inventory and sales data from your e-commerce tool to your accounting software, thus reducing man-hours and the risk of errors in manual data entry and calculations. It also does away with the need to drastically change your existing e-commerce management process just to adjust to the requirements of a single software.
Check out some ways in which businesses can leverage app ecosystems to achieve business success.
Inventory and e-commerce apps
SMEs in the retail and e-commerce spaces can integrate apps for inventory management, sales, advertising, customer service and accounting. By leveraging the app ecosystem, businesses can streamline the management of inventory, warehouse, and fulfilment processes and sync data on sales, purchase orders, shipping information, receipts, payments, profits and taxes.
Syncing inventory management software, such as
TradeGecko
and
DEAR Inventory
, with online accounting capabilities allows users to skip manual data entry by automatically syncing data on sales and purchase orders with inventory information. Synchronisation can automate the collating of stock level movements into purchase bills, as well as create tax bundles and porting these into the accounting software.
There are also tools that help businesses automate accounting for e-commerces sales, fees, inventory and cost of goods sold. They can automatically sort and aggregate data from invoices and transactions and send these to an accounting platform to populate financial records.
Users of
A2X
, for example, have reported saving 20 hours per month on Amazon marketplace accounting. They do this by integrating Amazon with Xero in order to integrate the fetching of settlement transactions and posting of summarised journals. 
Payroll and HR efficiency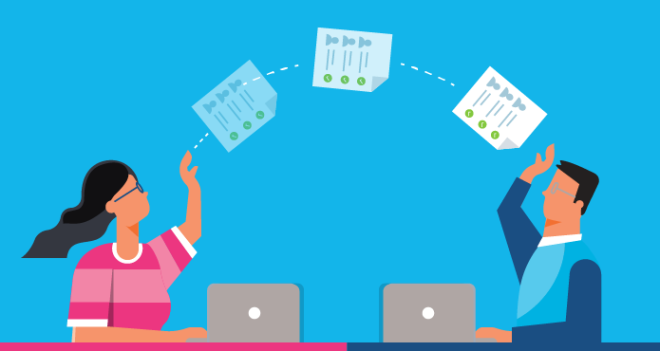 Administrative and human resource (HR) personnel can use digital modules for managing payroll, staff data, leave, claims and attendance. They can use apps that automate the calculation and uploading of staff contributions and taxes, and use APIs to automatically push payroll details to the company's financial accounts.
Apps such as
HReasily
and
Talenox
promise to eliminate the need for multiple Excel spreadsheets. They automatically send payroll data to an online accounting ledger to save HR, accounting and administrative personnel – who may be one and the same person in smaller businesses – the time it takes to manually record these. 
To bolster the ecosystem, these payroll and HR apps have also come together with other business tools and Xero to offer start-ups an exclusive
bundle pricing
to lay a strong and scalable foundation. 
Faster financial services
Financing is one major concern for SMEs. In 2017, the global trade financing gap stood at US$1.5 trillion. This gap is especially pronounced for SMEs and fintech platforms have stepped in to meet this underserved market by offering alternative financing methods with faster, less complicated processes compared with that of traditional loans.
SMEs can further speed up their financing application and review process by linking their accounting tools with financing platforms, such as
InvoiceInterchange
,
MoolahSense
, and
Validus
. 
By leveraging these kinds of app integrations, businesses need not go through the time-consuming process of preparing financial reports and documents. They simply have to authorise the sharing of selected data from their cloud accounting platform with the lender to facilitate loan assessment.
For example, SMEs that are applying for invoice financing can link their accounting tool to relevant platforms that are API integrated. This allows the lender to assess the invoices that the business can put up as collateral in order to secure funding within 24 to 48 hours.
Real-time reporting
Preparing reports is a tedious task, but using APIs to connect reporting and accounting apps is not simply a matter of saving time. Such integrations enable businesses to have real-time reports, which gives them full visibility into their financial data. 
Reporting tools, such as
Futrli
,
Spotlight Reporting
, and
Fathom
, also enable in-depth analysis by incorporating big data and machine-learning capabilities. They come with visualisations to help SMEs illustrate trends and highlight important statistics.
Integrated payment system
SMEs use online payment platforms for a variety of reasons, such as payroll for remote teams and accepting payments from overseas. 
Accounting, HR and administrative staff can save time on recording these online transfers by integrating them with their accounting platform. Popular payment providers with API integrations include
PayPal
,
Stripe
and
TransferWise
.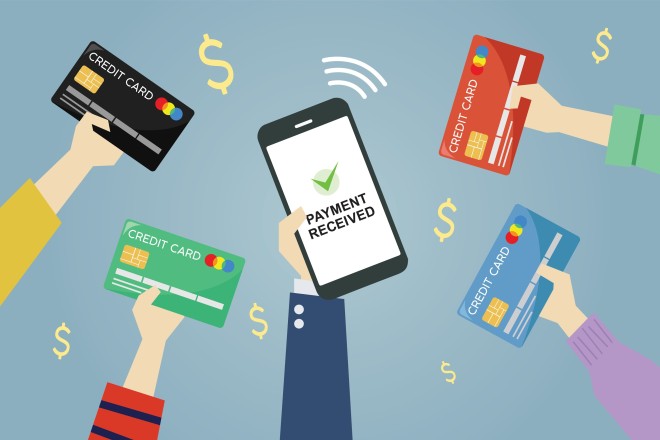 Streamlined customer operations
Customer relationship management (CRM) tools allow sales, marketing and customer service personnel to get a bird's-eye view of their customer operations. They help streamline information and tasks regarding potential, current and past customers.
If your business has found that the use of a CRM system increases your efficiency, you can further optimise and streamline your processes by integrating it with other software you use. Integrations include tools for marketing, content publishing and website analytics, which will allow you to understand where sales leads are captured. 
Project management software can also help teams to coordinate their different campaigns and pending client requests. CRM systems such as
Insightly
and
Exsalerate
also integrate with accounting software to automate the sharing of invoice and payment information.
Benefits of app ecosystem
Nowadays, app ecosystems tend to be cloud-based. Cloud technology supports the development of APIs, as well as the real-time sharing of data between different apps. It also
adds a layer of security
by enabling businesses to implement internal control protocols and store data off-site. 
As an SME, digitising your processes and leveraging the app ecosystem can increase your operational capacity even with limited manpower, thus helping you
compete with industry giants
.